Simple Bathroom Decorating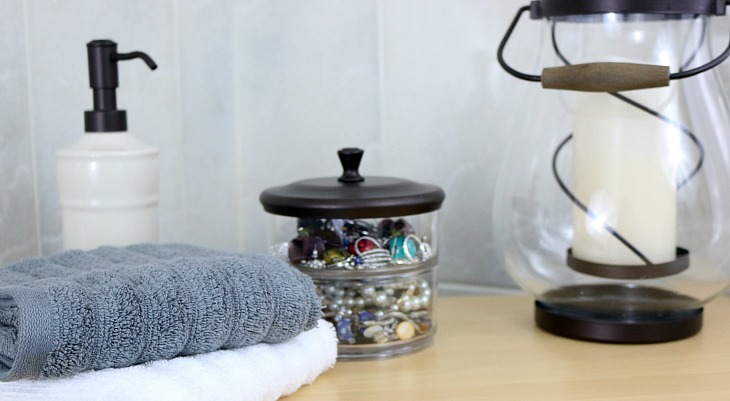 Creating a beautiful, inspiring bathroom doesn't need to be complicated or cost a lot of money. Learn how to decorate your bathroom – make it elegant, yet functional – and stay on budget!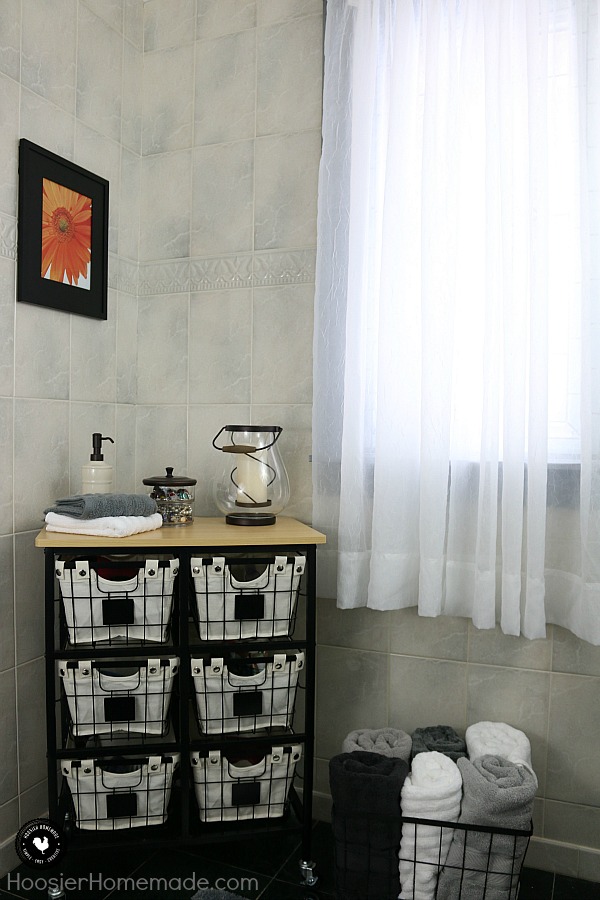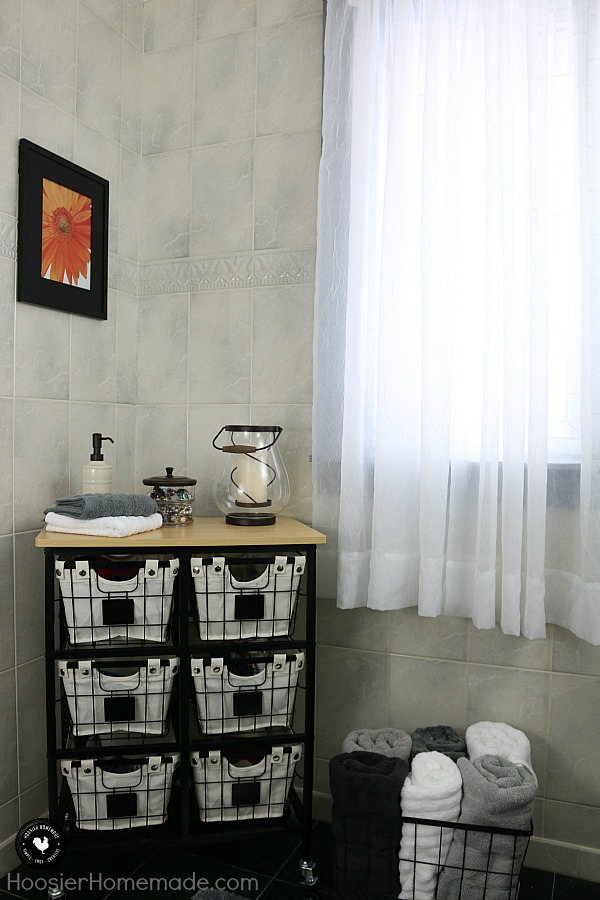 Our bathroom is one of those rooms that I have struggled with decorating from the time we moved in. It's actually the only room in the house that I would love to totally tear out and start over. I'm not crazy about the tile that goes from floor to ceiling, although I have to say, it's pretty easy to keep clean. The struggle is softening the tile so it doesn't feel stark and cold.
So while I can't tear out the whole bathroom (at least not right now), I was able to use simple decorating to create a space that I am happy with.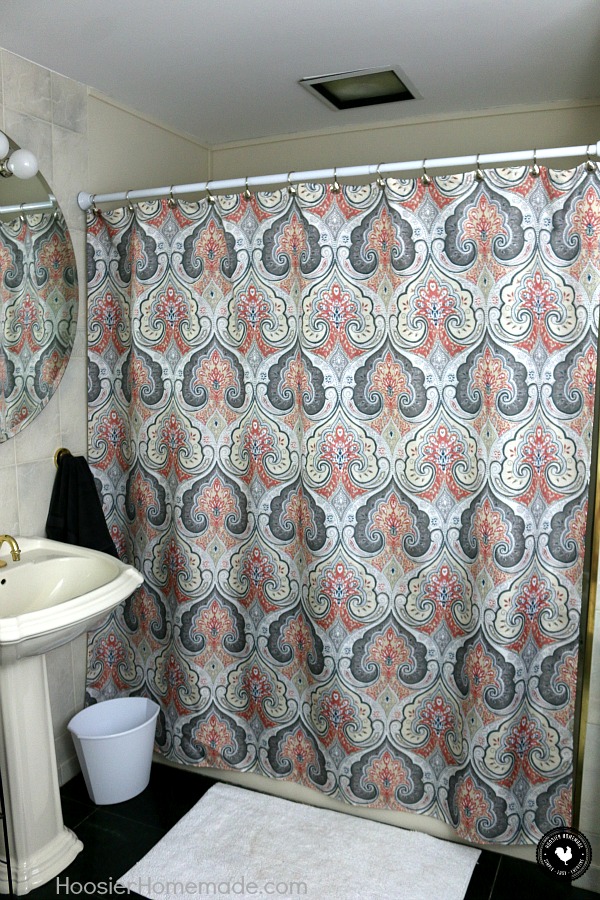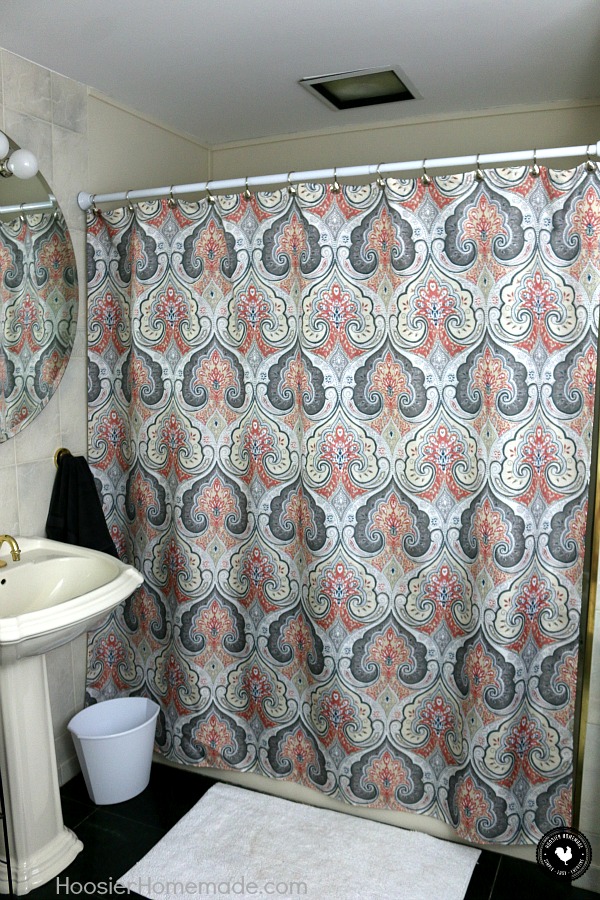 A couple weeks ago, I shared a couple shower curtains that I was choosing from. I find it's easiest to start with that since it's the largest amount of color in the bathroom. I decided on the gray and yellow shower curtain and headed to see what other Better Homes and Gardens products there were at Walmart. And then I spotted this shower curtain, it still had the gray that I wanted, but it came in a full set and the price was marked down. Win – Win
The shower curtain set included the curtain, the hooks to hang it and 2 rugs. I love how easy that was.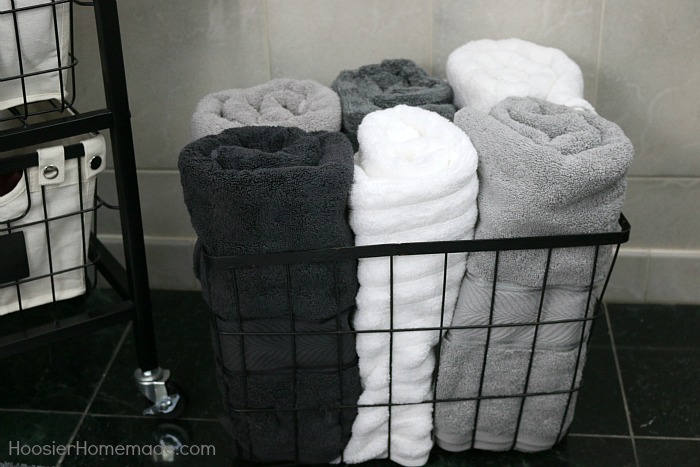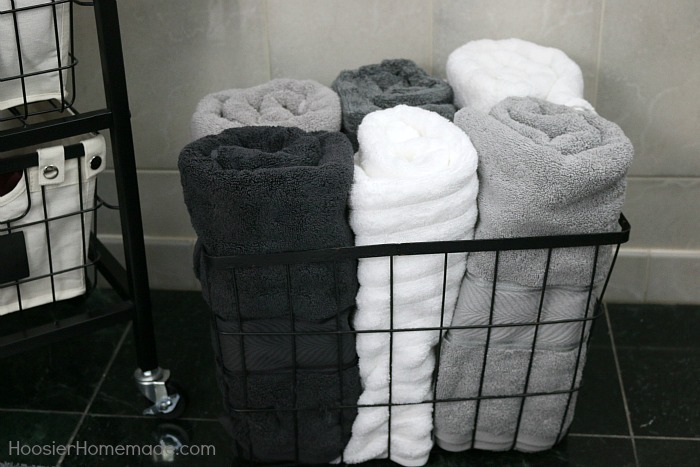 Since we had the gray in the shower curtain and rugs, adding gray towels was perfect. I found 3 shades of gray and white, rolled them and put them in a Better Homes and Gardens wire basket that I had. Our first thought was to hang the basket on the wall, hoping to soften the stark tile a bit, but even with Command hooks, it wouldn't stay, so we opted to place it on the floor next to the cart.
Oh and speaking of the cart, do you remember the one I put in my bedroom? I love how one piece has so many different functions in the home.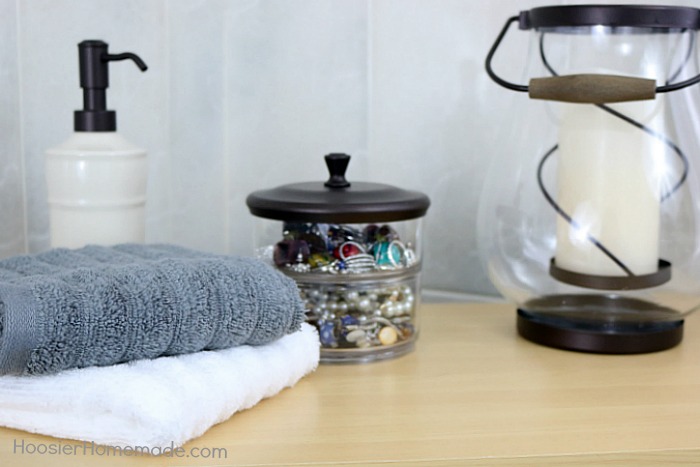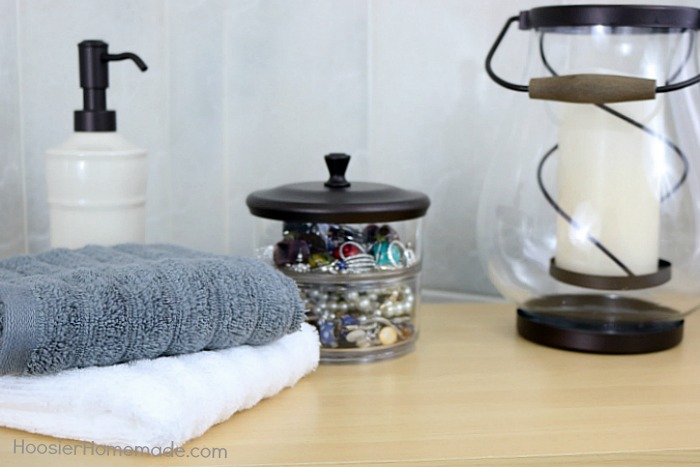 On top of the cart, I added a couple hand towels, a lotion pump, jewelry organizer and the glass candle holder.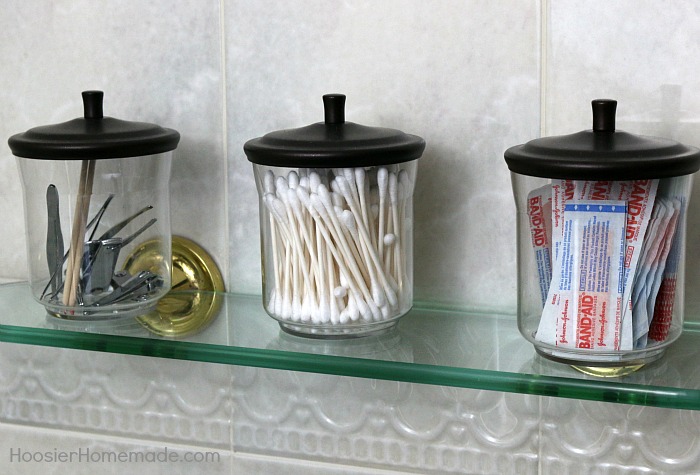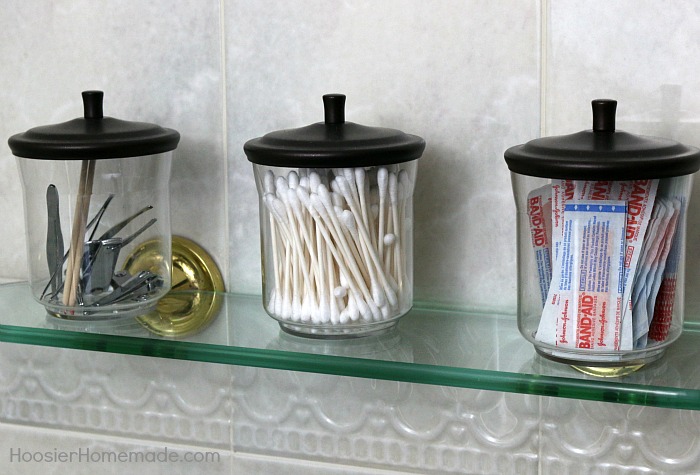 Above the toilet, I filled small jars with essentials. They are less than $7 each and work perfectly to keep the bathroom organized.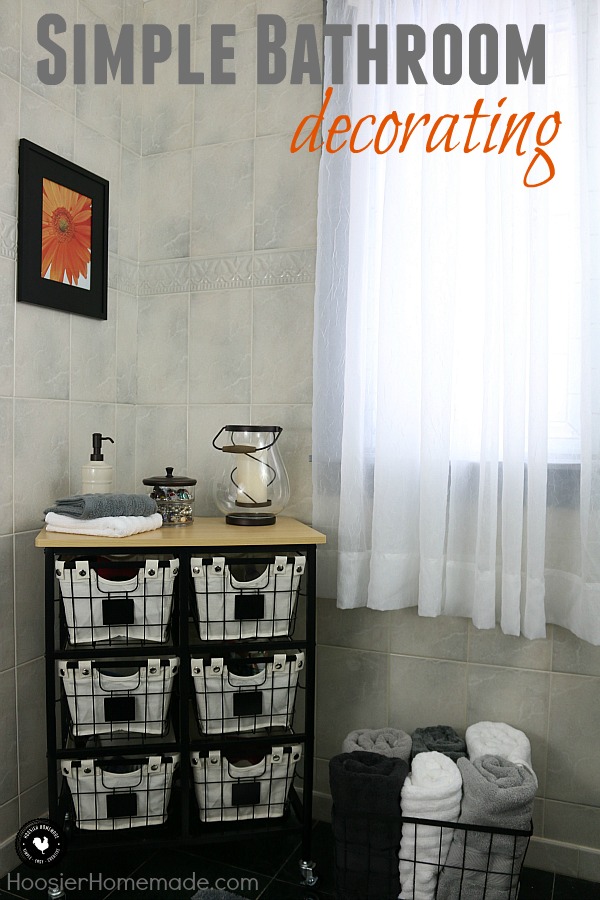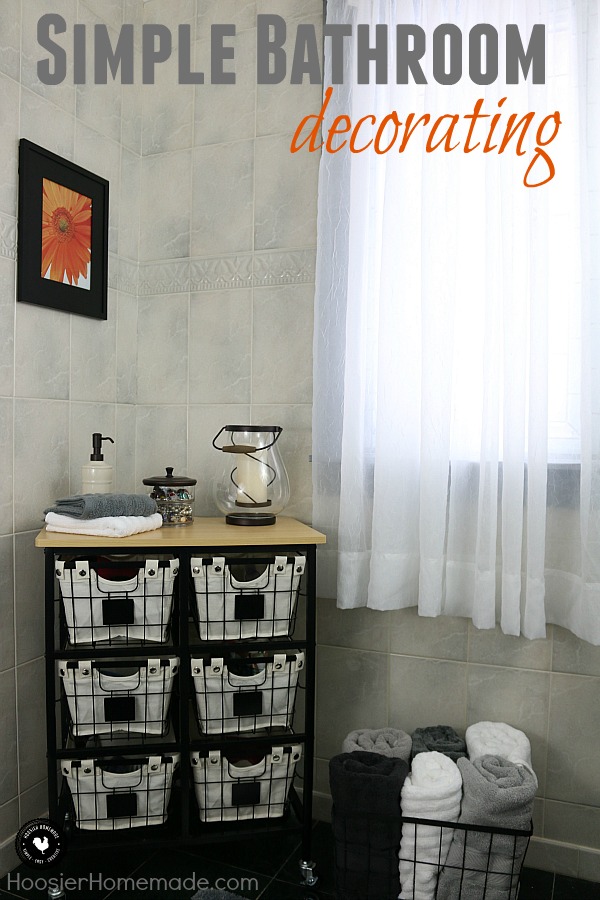 And lastly, we added a sheer curtain to the window for softness. Doug also painted the ceiling and trim, more on that later though.


You may also like these Bathroom and Bedroom Ideas from other BHG Bloggers —
For more inspiration visit Better Homes and Gardens Live Better on Facebook ,Twitter,Instagram and Pinterest!