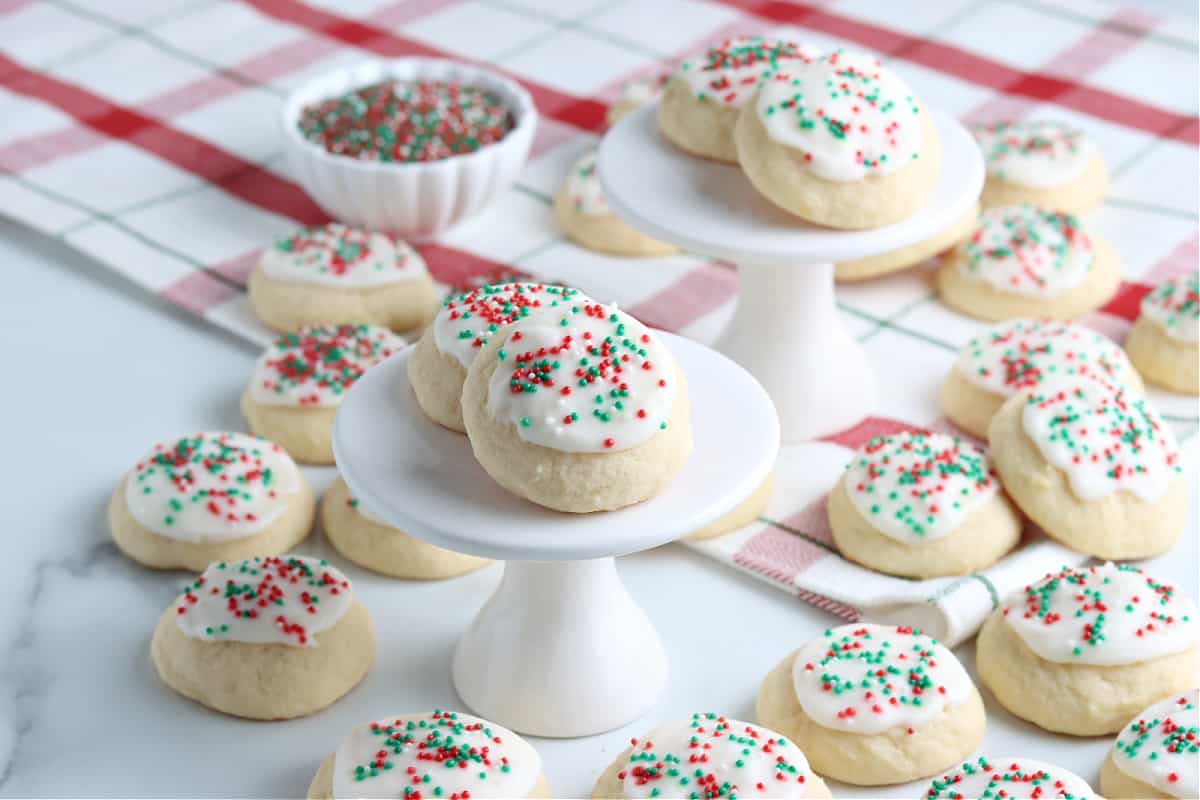 Ricotta Cookies are a delicious, Italian-inspired treat that are perfect for any occasion. These cookies are made with ricotta cheese, which gives them their unique flavor and texture. They are also light and fluffy, making them the perfect snack or dessert.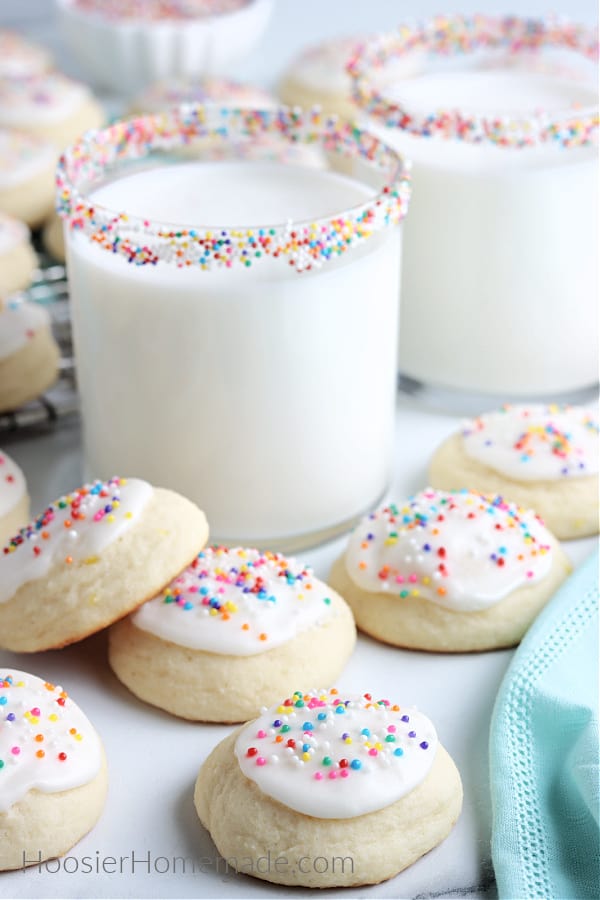 If you are looking for a new and exciting cookie recipe to try out, then ricotta cookies are definitely the recipe for you! This easy-to-follow recipe will show you how to make these delicious cookies in no time at all.
Why do people make cookies out of ricotta cheese?
There are a few different reasons why people may choose to make cookies out of ricotta cheese. Some people enjoy the unique and slightly tangy flavor that ricotta cheese adds to baked goods, while others appreciate the light and fluffy texture of these cookies.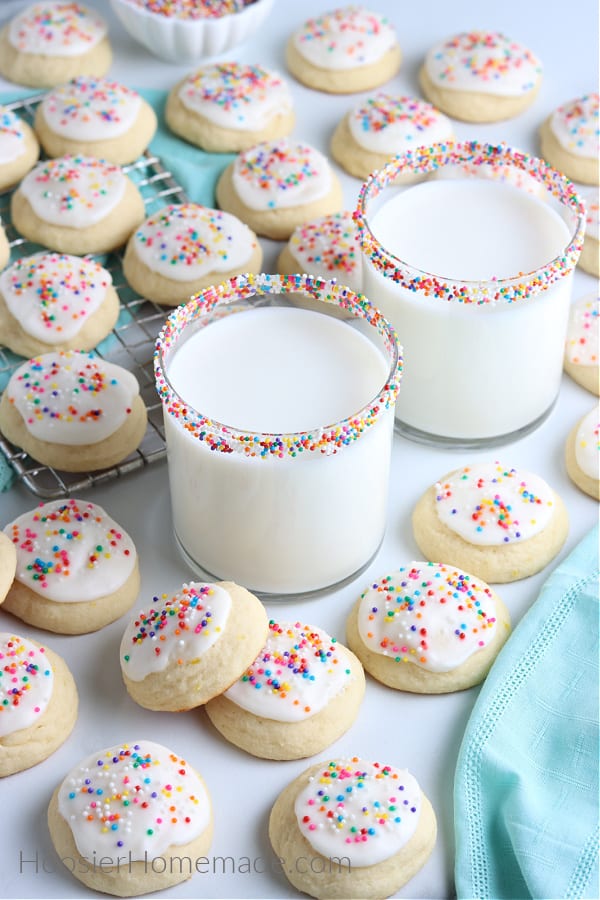 What is Italian Ricotta Cheese?
Many people find that making cookies with ricotta cheese is a quick and easy way to add a unique and delicious twist to their favorite dessert recipes.
Italian Ricotta Cheese is made from sheep, cow, goat or Italian water buffalo milk whey that is left over from the production of other cheeses.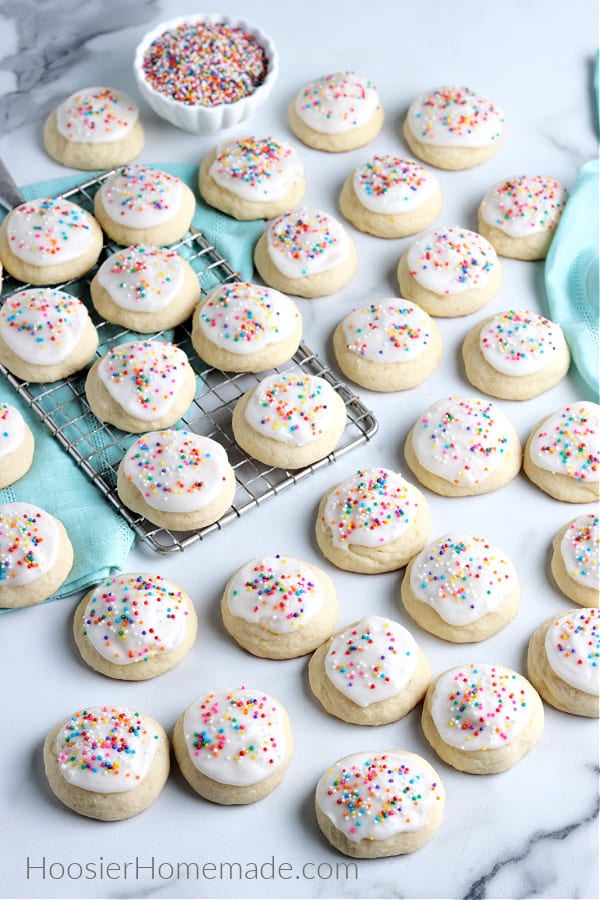 Tips for Making These Italian Ricotta Cookies
Tip for Extract: In regards to the extract, using clear vanilla extract will help to keep the glaze bright white.
Ricotta Cheese Tip: To ensure that the ricotta cheese is evenly distributed throughout the cookie dough, it may be helpful to use an electric hand mixer or stand mixer.
Tip for Glaze: If you prefer a slightly thicker glaze on your cookies, you can adjust the amount of powdered sugar and milk used.
Decorating Tip: For extra-festive cookies, you can try rolling the dough balls in sprinkles before baking, or decorating the glaze with festive holiday candies like red and green nonpareils or candy canes!
Why are my ricotta cookies flat?
Chilling the dough will help the cookies to hold their shape. Be sure to chill the dough at least 2 hours.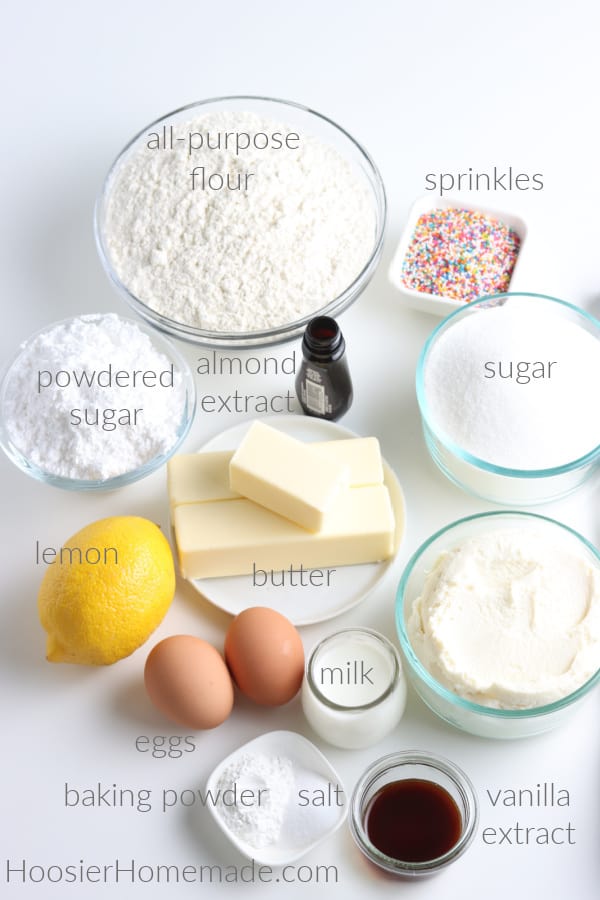 Ingredients for Ricotta Cookies
All-purpose flour

– To make these cookies, all-purpose flour is needed to give them the perfect consistency and texture.

Baking powder

– Using baking powder helps to leaven the cookies.

Salt

– Adding a pinch of salt balances out the sweetness of the cookies and enhances their flavor.

Unsalted butter

– The butter will need to be softened.

Granulated sugar

– The sugar adds sweetness to the cookies.

Lemon zest

– Lemon zest gives these cookies a bright, citrusy flavor.

Fresh ricotta cheese

– You can't knock it until you try it!

Vanilla extract

– The extract helps make these cookies more flavorful!

Eggs

– The eggs need to be at room temperature.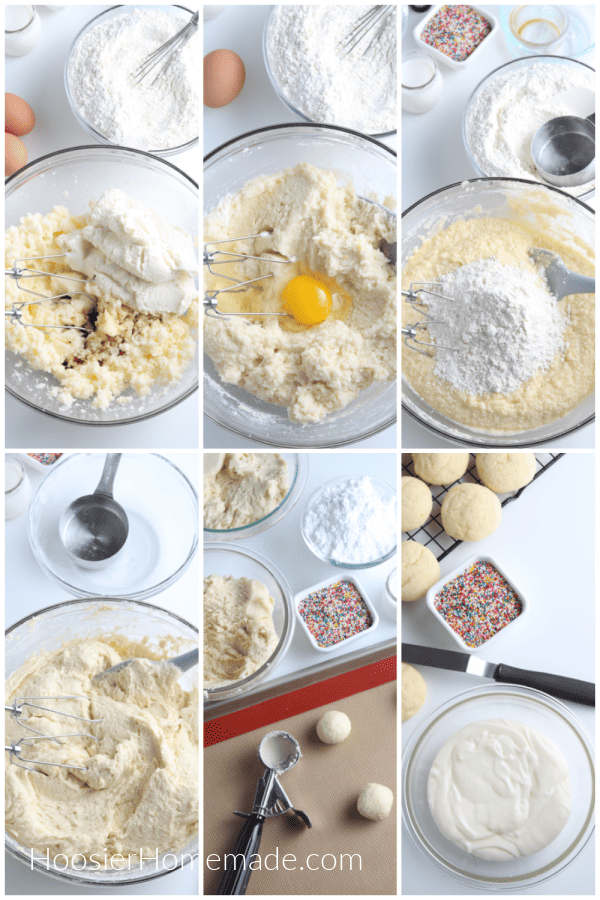 How to Make This Ricotta Cookie Recipe
Begin by whisking the dry ingredients together: flour, baking powder and salt.

Next you will beat the butter, sugar and lemon zest until light and fluffy

Now mix in ricotta and vanilla extract until well combined. And then the eggs one and a time.

Gradually add flour mixture and mix well. Cover bowl with plastic wrap and place in refrigerator to chill for at least 2 hours.

After the dough has chilled, remove from refrigerator and preheat oven to 350 degrees F. Line baking sheets with parchment paper or silicone mat.

Divide the dough using a cookie dough scoop (this one is my favorite) and it's time to bake
What's needed for the glaze?
You're going to need unsalted butter, powdered sugar, clear vanilla or almond extract, and milk or heavy whipping cream! Just four ingredients to get the best glaze ever for the Ricotta Cheese Cookies.
What do I need for the Ricotta Cookie decoration?
Since these are holiday cookies, you're going to need Rainbow Nonpareils or red and green for the holidays.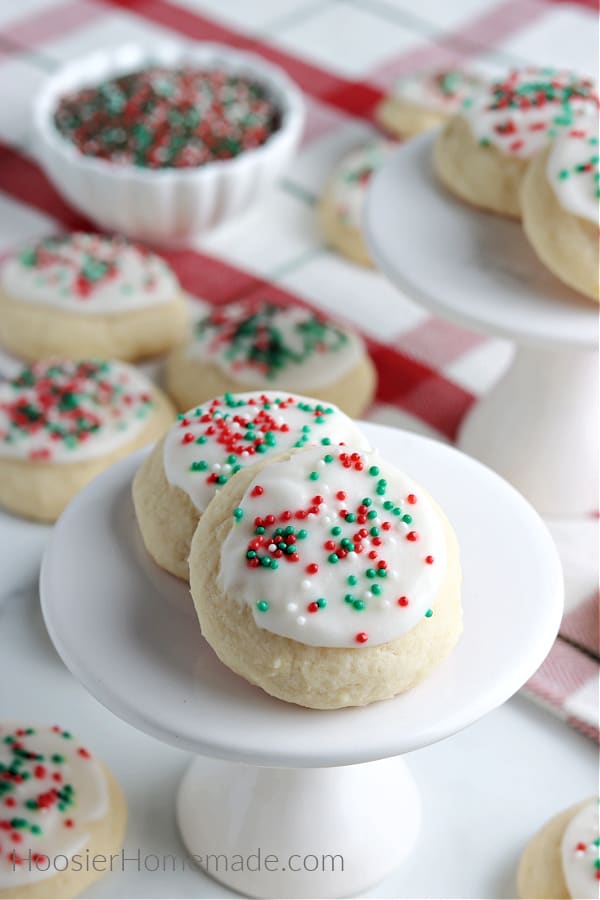 How to Store Ricotta Cookies
To store your ricotta cookies, it is best to keep them in an airtight container at room temperature for up to 3 days. You can also wrap individual cookies in plastic wrap or parchment paper and store them in the freezer for up to 1 month. When you are ready to eat the cookies, simply thaw them on the counter or in the microwave for a few seconds.
If you're looking for a simple cookie that tastes just perfect for the holidays, give these Ricotta Cookies a try! You can decorate them however you'd like!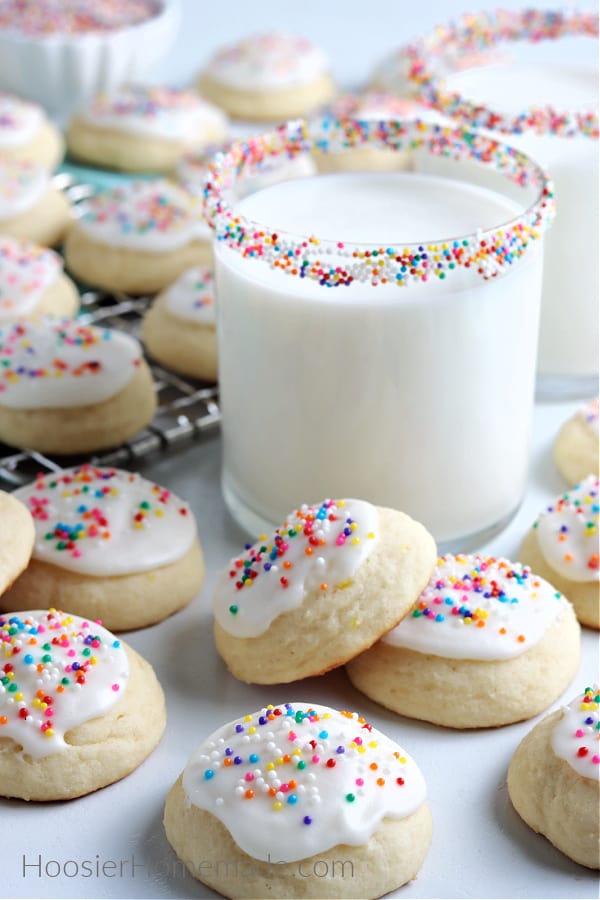 Looking for more fun holiday cookie recipes? We have some that you will LOVE!
Click on the Photo for the Recipe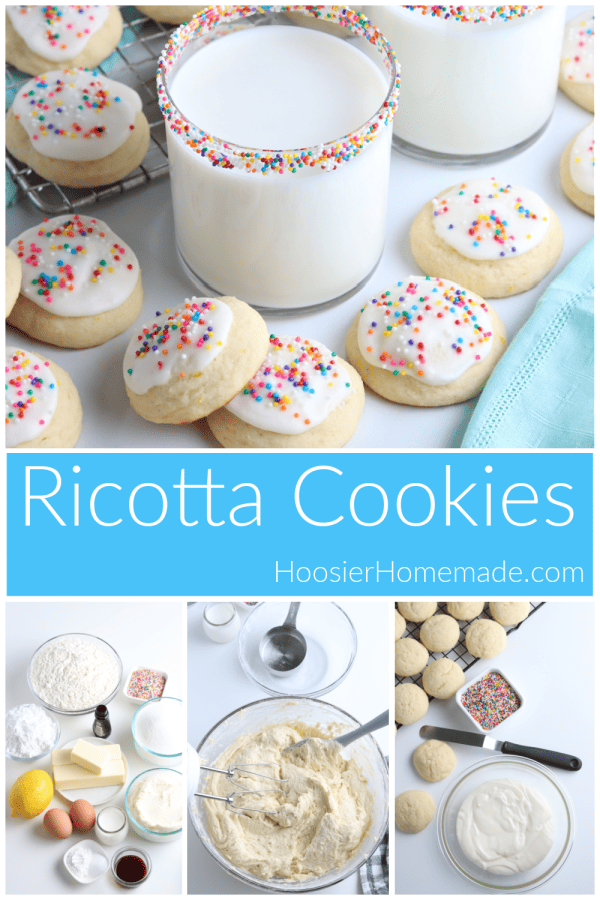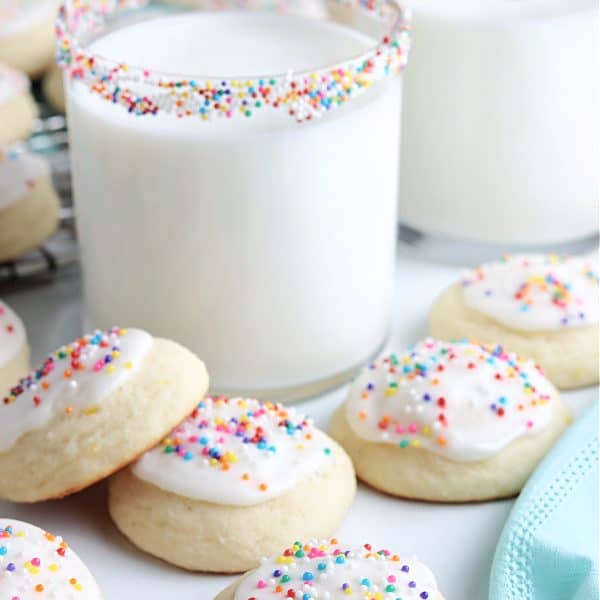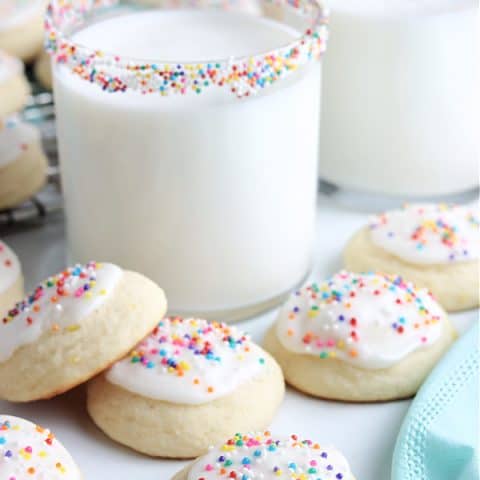 Ricotta Cookies
If you're going to have cookies, then these Ricotta Cookies are worth every bite! The cookies have a unique flavor and texture worth replicating often!
Ingredients
3 ½ cups all-purpose flour
2 ½ teaspoons baking powder
1 teaspoon salt
1 cup (2 sticks) unsalted butter, softened
2 cups granulated sugar
1 teaspoon lemon zest
1 ¾ cups (15 oz) fresh ricotta cheese
1 tablespoon vanilla extract
2 large eggs, room temperature
Glaze
¼ cup (½ stick) unsalted butter, melted
2 cups sifted powdered sugar
1 teaspoon clear vanilla or almond extract **see notes
3 tablespoons milk or heavy whipping cream, more if needed to desired consistency
Decoration
Rainbow Nonpareils or red and green for the holidays
Instructions
Cookies
In a large bowl, whisk together flour, baking powder and salt
In bowl of stand mixer or large bowl, beat butter, sugar and lemon zest until light and fluffy
Mix in ricotta and vanilla extract until well combined
Add eggs one and a time, beating after each
Gradually add flour mixture and mix well
Cover bowl with plastic wrap and place in refrigerator to chill for at least 2 hours
Remove from refrigerator and preheat oven to 350 degrees F
Line baking sheets with parchment paper or silicone mat
Scoop dough using a small cookie dough scoop, shape into balls and place on prepared baking sheet
Bake for 9-11 minutes or until cookie are golden brown
Cool on wire rack
Glaze
In a medium bowl, beat all ingredients until smooth
Spread on cookies or dip the tops
Immediately add sprinkles
Notes
Extract - using clear vanilla extract will help to keep the glaze bright white