Partly because of the weather, but mostly because we have been super busy, I'm just now getting my flowers planted. Last weekend, before heading to the baseball tournament, Doug and I finally got most of the flowers planted in front of the house.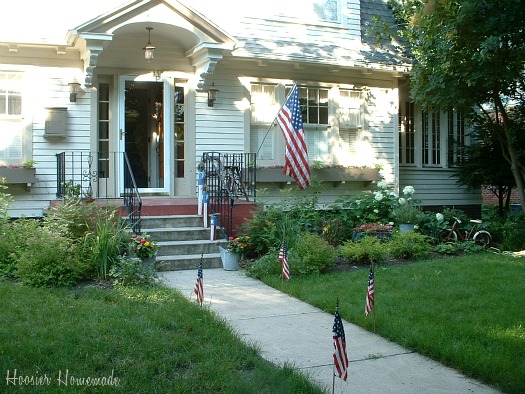 Last year, Doug painted the porch, trim, window boxes and did lots of landscaping. So, this year, we just planted some flowers.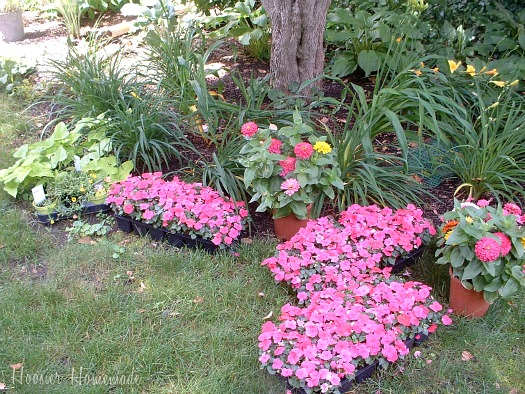 We decided to keep the window boxes pretty simple, and bought 3 flats of pink impatiens and some sweet potato vine. I just loved the zinnias, and had Doug plant them in my antique watering cans. Although, after they were planted, I'm not really crazy about them, so I think I need to make another trip to the nursery for more flowers.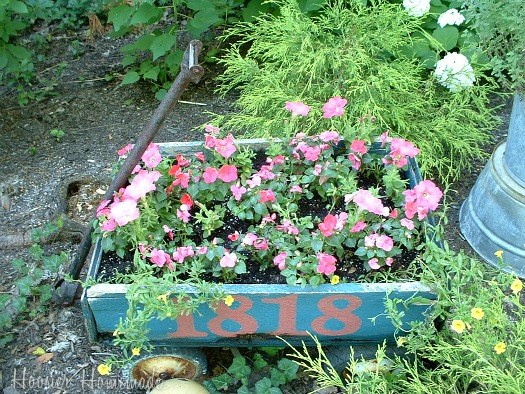 Do you remember my little wagon I shared last year? I added pink petunias, a couple million bells in yellow and filled in with some extra impatiens we had left from the window boxes.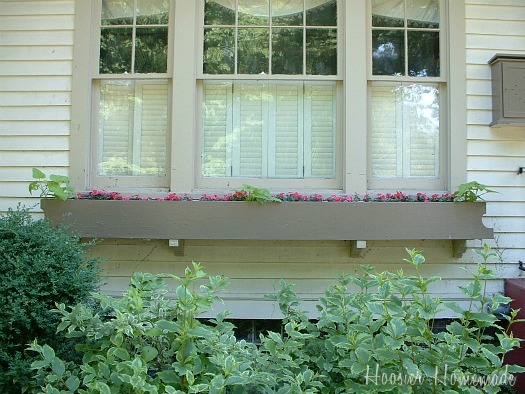 The firecrackers are my favorite 4th of July Decoration I have. I usually display them in a group, but kind of like them on the steps this year.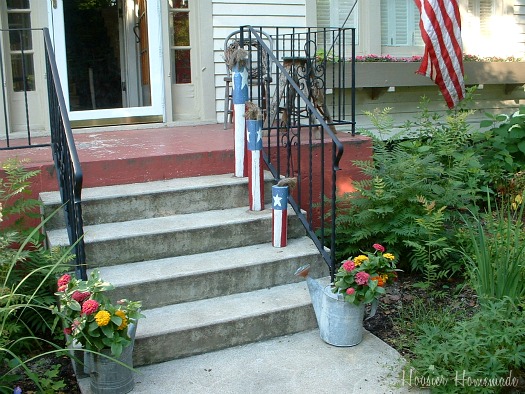 What do you think about the zinnias in the watering cans? Keep them…or re-plant?
Gratitude Journal: I'm thankful to be able to live in a home where we can plant flowers and enjoy our beautiful home.
I'm linking to…Show Me How