Gift Wrapping Supplies: Homemade Holiday Inspiration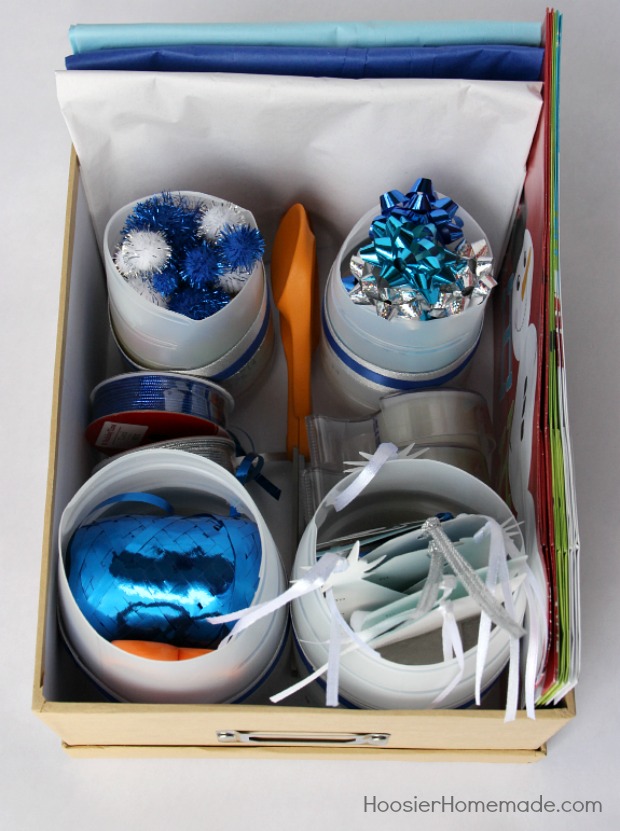 Before the craziness of the holidays kick in, it would be a great idea for you to gather your gift wrapping supplies into one area. This will make your life simpler by creating an organized kit that you can use to get the job done quickly and efficiently.
100 Days of Homemade Holiday Inspiration continues with Day 84! Each day we are inspiring you with  recipes, decorating ideas, crafts, homemade gift ideas and much more!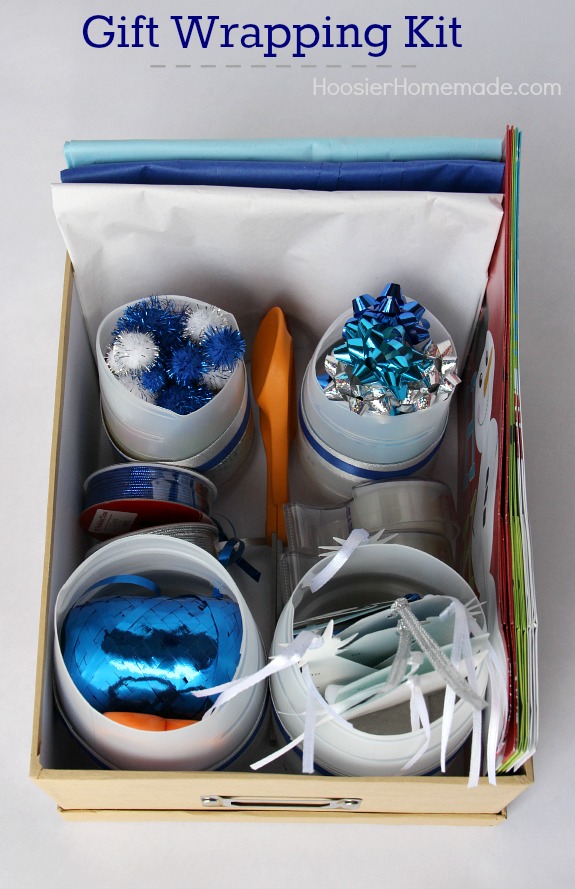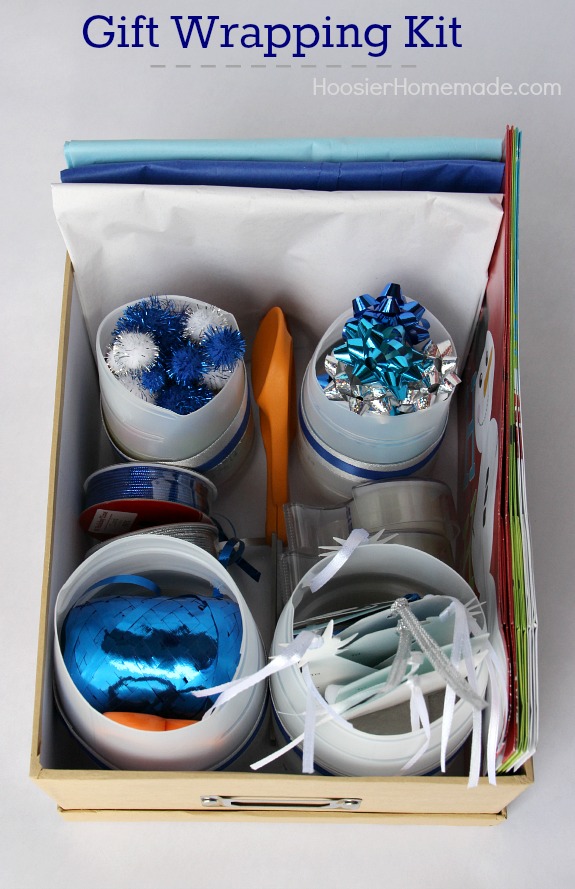 These kits could also be put together for several different occasions and given to a bride at her shower. You could put together ones for Christmas, birthdays, wedding and baby showers. These could be put together on a tight budget with a trip to the dollar or party supply store and by reusing plastic containers you have at home like we did in the original post.
Find the instructions by clicking the link below…