Help your friends and family welcome winter in with a delicious cup of steaming hot cocoa or coffee with these adorable and completely personalizable chalkboard painted mugs. These will make great gifts for the teacher, administrative assistant, stylist or anyone special in your life!
100 Days of Homemade Holiday Inspiration continues with Day 39! Each day we are inspiring you with  recipes, decorating ideas, crafts, homemade gift ideas and much more!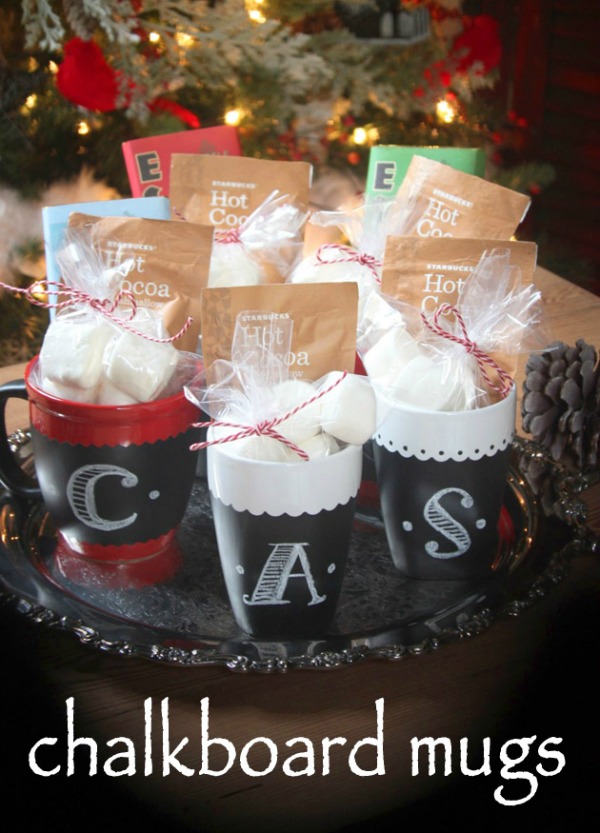 The creation of the scallop edges with painters tape, freezer paper, a border punch and decorative scissors is absolutely brilliant! It really adds a nice pop to the mug.I'm picturing a cold winter's evening, a warm cup of cocoa and a fabulous quote (or maybe a witty remark) written on each mug before handing them off to my kids, hubby or guests. Cheers!
Thanks to Brittany from Pretty Handy Girl for sharing this awesome homemade Christmas gift idea with us for our 100 Days of Homemade Holiday Inspiration!
Find the full instructions by clicking the link below…