Meals ~ October 12 – 18 ~Bubble Pizza


Last week was busy as usual. Andrew was nominated for Homecoming King, so we had lots of activities going on, besides our normal busy lives. Every Thursday, I cook something, usually dessert for the Football Team. This week, with all the talk of a baking day on Twitter, I decided to combine my baking day along with my team baking. Even though my baking day didn't go quite as planned, I was able to get some bake goods done for the boys, including the Pumpkin Cookies, which were a big hit.
I've decided to highlight one recipe during my Meal Plan each week.  When I posted by October Meal Plan, I had several comments on the Bubble Pizza that I had scheduled. And since it's on the plan for this week, I will share the recipe with you.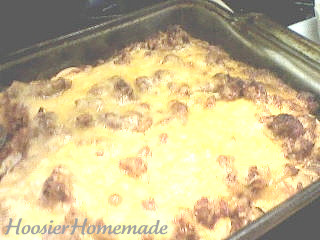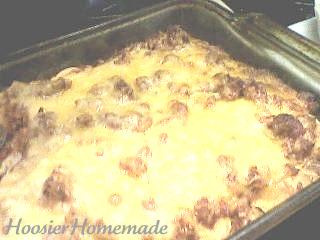 Update: This was a hit at our house, quick, easy and frugal meal. I used sausage instead of hamburger. And I've changed the picture above to include the Bubble Pizza I made.
Cook's Note:  I found this recipe in my Taste of Home Fun Food magazine. I haven't made it yet, but it sounded like a good Fri. night meal. I will probably substitute sausage for the ground beef, but you could add whatever pizza topping you like. I will also be using my Homemade Pizza Sauce. I have included the prices for the ingredients, and include this meal with my Money Saving Aldi's Meals. (the picture is from Taste of Home)
Ingredients:
1 1/2 pounds ground beef  (sausage $1.79)
1 can (15 oz) pizza sauce   (homemade $.40)
2 tubes (12 oz. each) refrigerated buttermilk biscuits ($.76)
1 1/2 c. shredded mozzerella cheese ($1.14)
1 c. shredded cheddar cheese  ($.73)
Total for meal from Aldi's  $4.82
Directions:
In a large skillet, cook beef over medium heat until no longer pink, drain. Stir in pizza sauce. Cut each biscuit into quarters, place in a greased 13×9 pan. Top with beef mixture.
Bake uncovered at 400 degrees for 20 minutes. Sprinkle with cheeses. Bake 5-10 minutes longer or until cheese is melted. Let stand for 5 minutes before serving.
And now for our menu…
Monday ~  Chicken N' Noodles, Mashed Potatoes, Veggie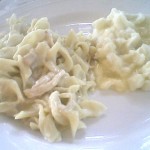 Tuesday ~ Breakfast (Blueberry Pancakes, Eggs, Bacon)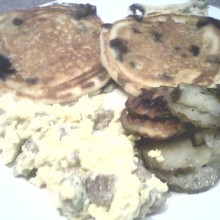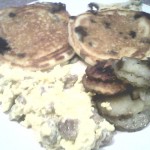 Wednesday ~ Tostadas, Chips & Salsa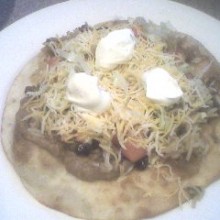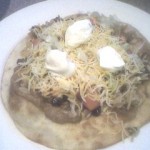 Thursday ~  Chicken Pot Pie  (I will make two, one for the freezer)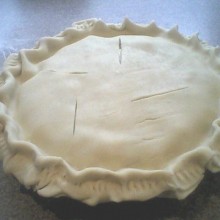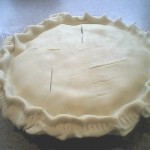 Friday ~  Bubble Pizza (recipe above)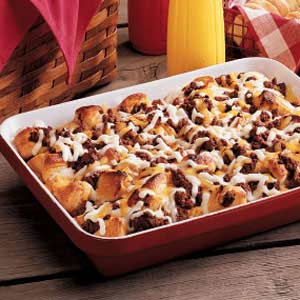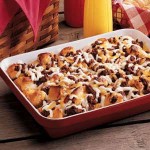 Saturday ~  Mini Meal (small food, mini cheeseburgers, etc)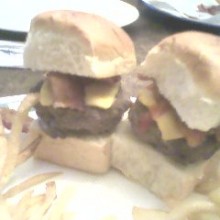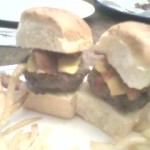 Sunday ~  Glazed Pork Chops (new recipe, I'll share with you later, if they turn out 🙂 )
Looking for more yummy recipes? Head on over to my Mixing Spoons page.
And for more inspiration, please visit:
~Menu Plan Monday hosted by I'm an Organizing Junkie
~Mouthwatering Mondays hosted by A Southern Fairytale
~$5 Dinner Challenge hosted by $5 Dinners