This post is brought to you by Krylon. Do you happen to have some metal lawn furniture that has seen it's better days? Or perhaps spotted a nice set at a garage sale but it has a little rust on it?
We have been working hard to fix up our back yard this Summer, and one of the items on our to-do list were the metal lawn chairs that we have had for years. They had definitely looked better and were coated with rust. The chairs were saved many times from getting thrown out, in the hopes that we would be able to make them look new again.
Do you have some rust? Well you are in luck – follow along as we show you how to get rid of the rust with a little paint!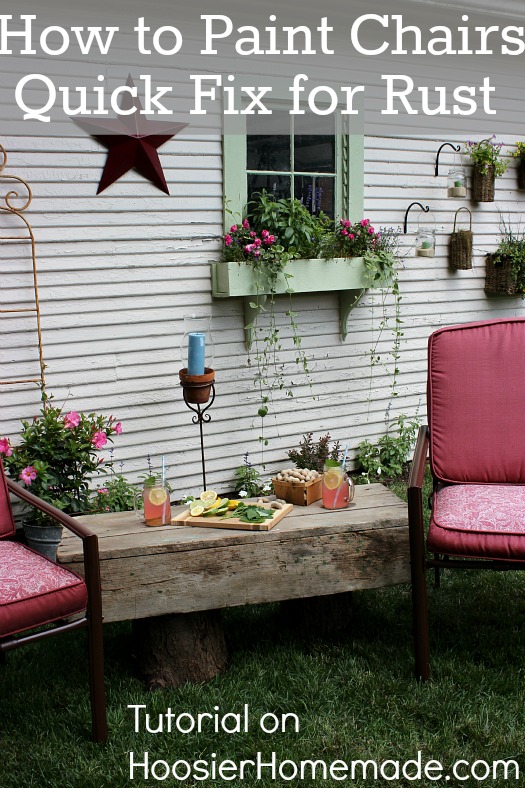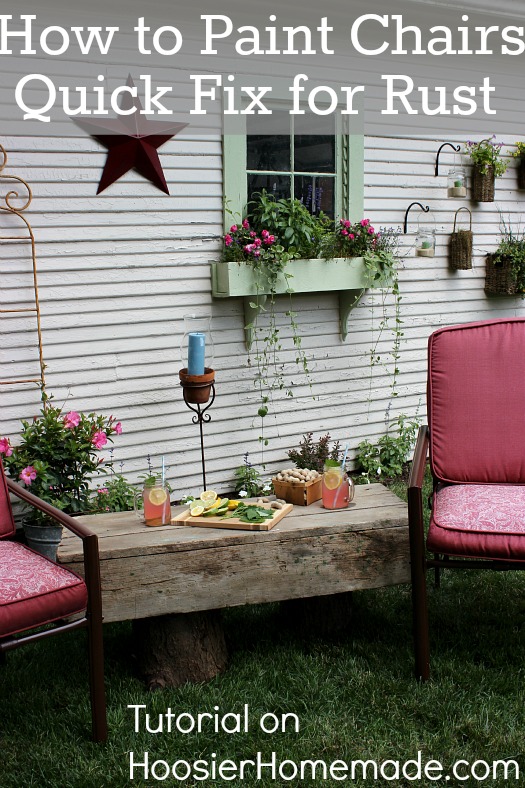 We are loving our Cottage Garden area and needed a space to relax and get away for a few minutes. The chairs are from our patio set, that also has a table, which is still on the never ending to-do list.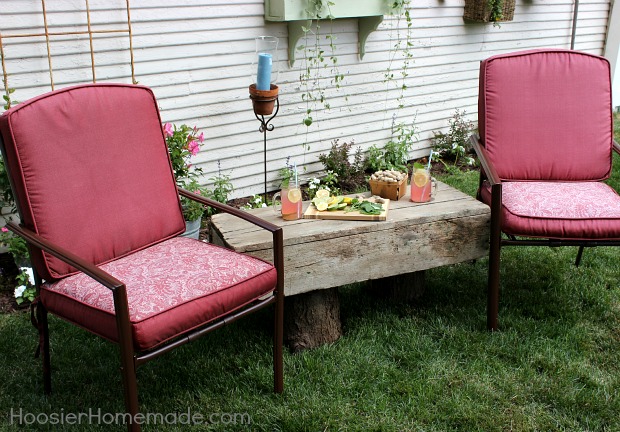 And don't you just love the table? It's our "new" 5 minute table that Doug built with an old wooden box turned upside down on top of a couple tree stumps. Pretty cool, huh?
Doug did a great job on the chairs, check out how to do it yourself…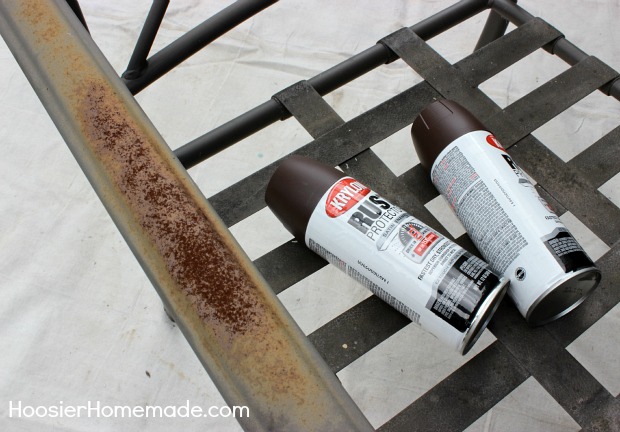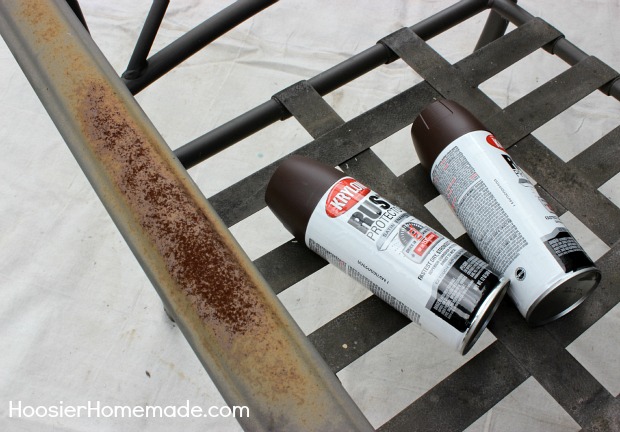 This is where we started – the chairs were ugly and full of rust. The Krylon Rust Protector Rust Preventative Enamel was super easy, quick and covered really well.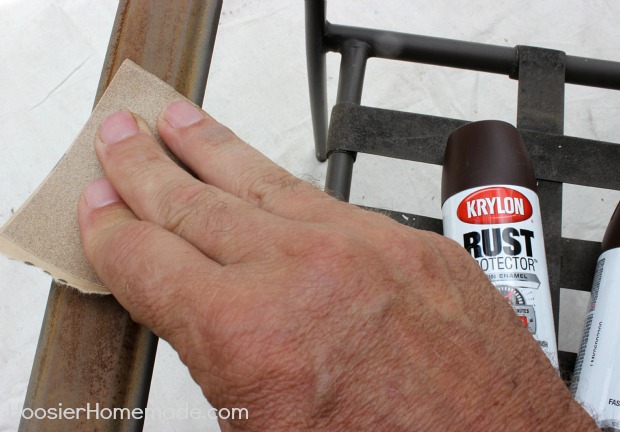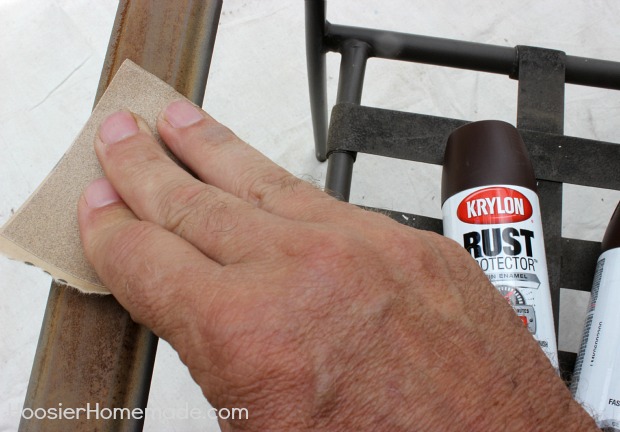 A little sanding to remove the heavy rust.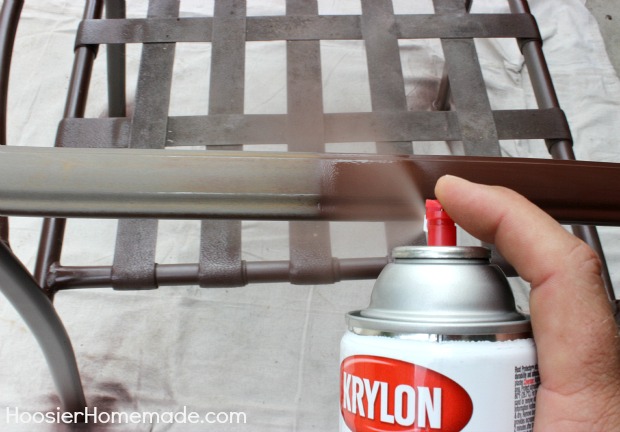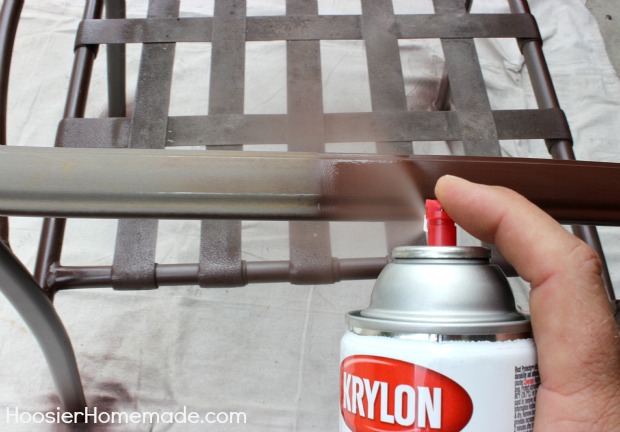 And then the paint. It took 2 coats, drying in between and about 20 minutes to paint all the chairs. With it's superior corrosion protection, with or without primer, the Rust Protector dries in 8 minutes or less and has a smooth, durable, rust-fighting finish.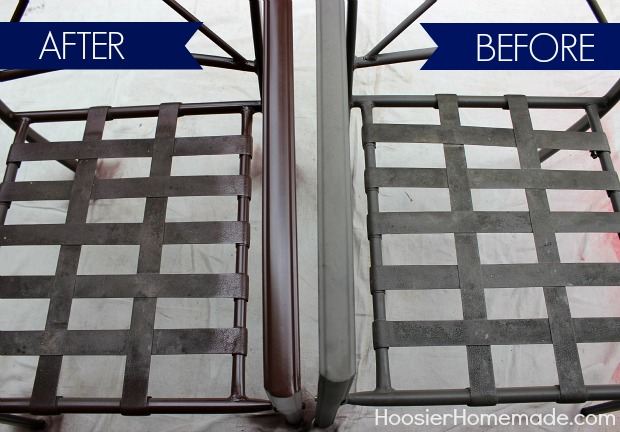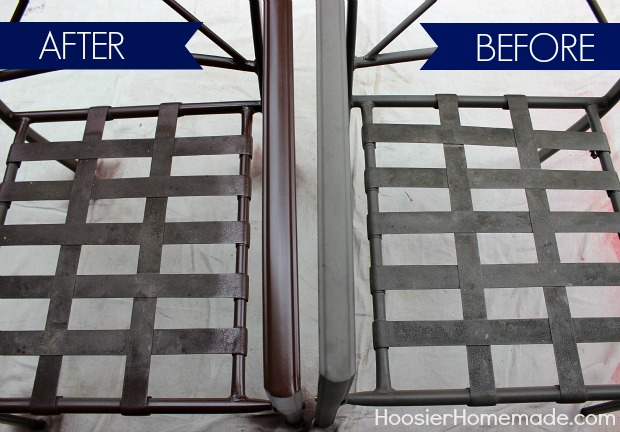 What a difference! Wouldn't you say? The Krylon Rust Protector comes in several colors, we used Satin Earth.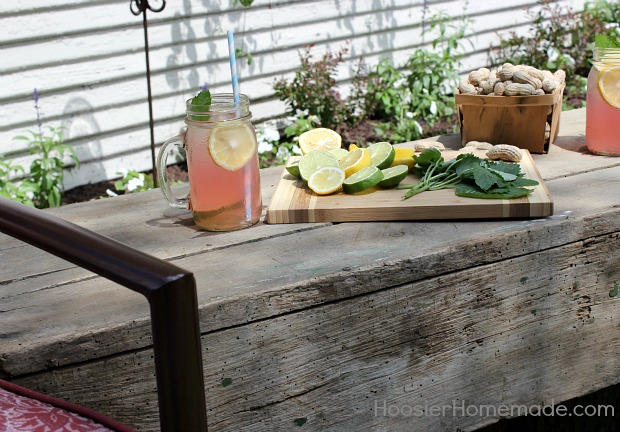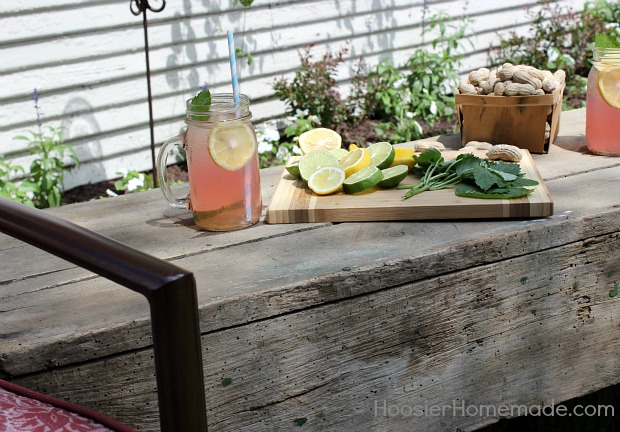 Now we have the perfect spot to relax and enjoy the nice weather! At least until the Gazebo is built…watch for that – it's going to be amazing! And I'm on the hunt for one of those vintage metal serving carts, I bet the Satin Burgundy Rust Protector would look beautiful on it!
Check out how we updated old shutters with Krylon Color Master Paint!