Seems like time just slips away, I can hardly believe that January is half over. Before the time slips even further away, and I start decorating for Valentine's Day, I wanted to be sure to share the rest of my Winter Decorating with you.
I love our Christmas decorations, but after they all come down, the house looked very bare.  After I decorated the Mantle, it was time to get busy on the rest of the house.
The Front Foyer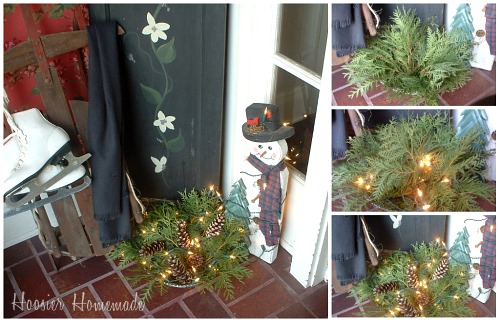 I like having a little light in the Foyer, but didn't really want a Tree out there. So, I added some fresh green to a wire basket, added the lights, more green and then a few Pine Cones.
An antique sled with skates and a scarf, and a large wooden Snowman were added too.
The Dining Room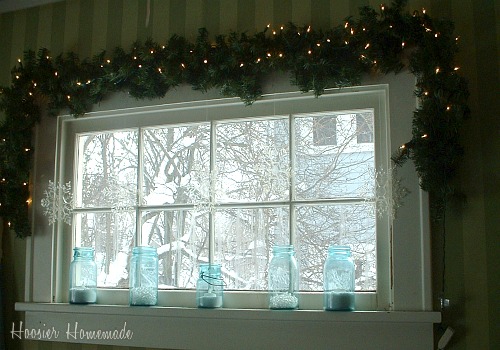 I left the Garland above the window, I like the glow of the white lights at night. Then added some Snowflakes and the Aqua Mason Jars.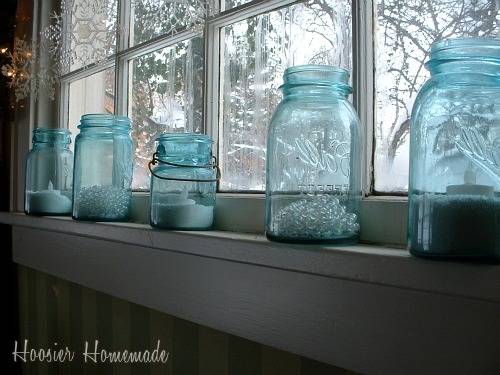 I added some Epsom Salt and a small battery operated candle to some of the jars, and crystal beads to the other two.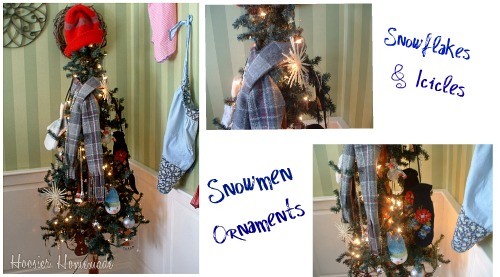 The Winter Tree that was in the Front Foyer during the Holidays, found a new home in the corner. The tree is dressed with a wool scarf, mittens and a hat. I added some snowflakes and icicles. And kept a few of my favorite Snowman Ornaments out from the Snowman Tree.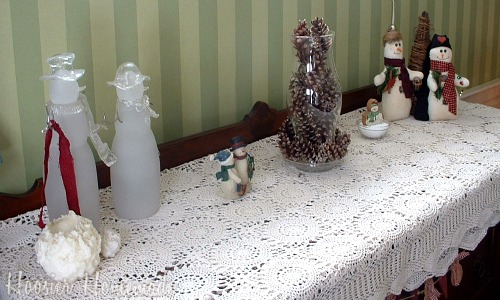 On the Buffet, I placed a lace tablecloth, some more of my favorite Snowmen and a Glass Hurricane filled with Pine Cones.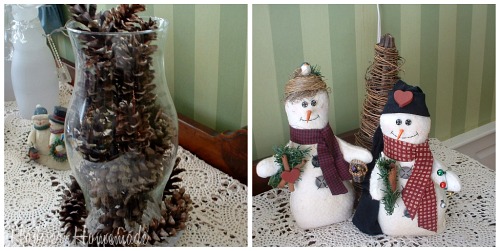 I love decorating with Pine Cones, they add such great texture, and most of all, they are free! The Snowman and Lady are some that I made years ago. Love the little birds nest on her head.
The Living Room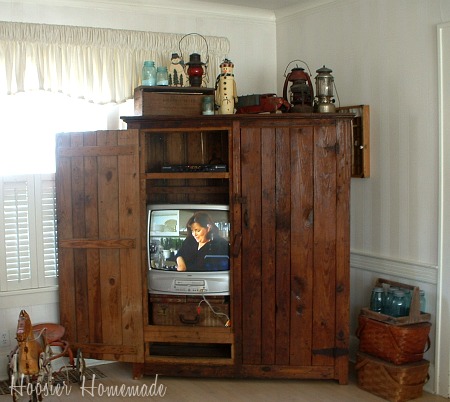 We moved the Entertainment Center around, and seem to like it much better in this spot. Plus, now I can see the TV from my office…look, it's Barefoot Contessa, one of my favorite Food Network Stars.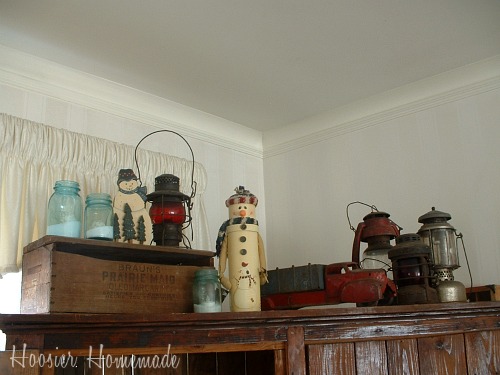 On top, I added an old box, vintage truck and some antique lanterns. A few more of the Aqua Mason Jars with Epsom Salt and candles and a couple Snowmen.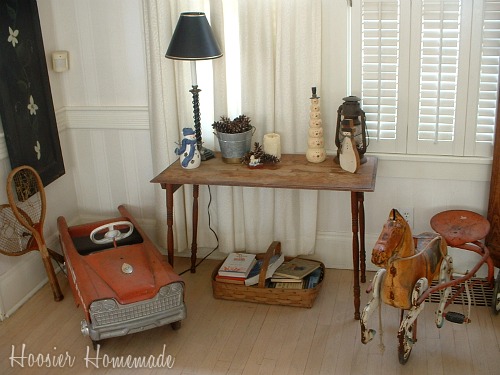 Just to the left of the Entertainment Center, I added a small table and brought back in the antique car and horse. Love them!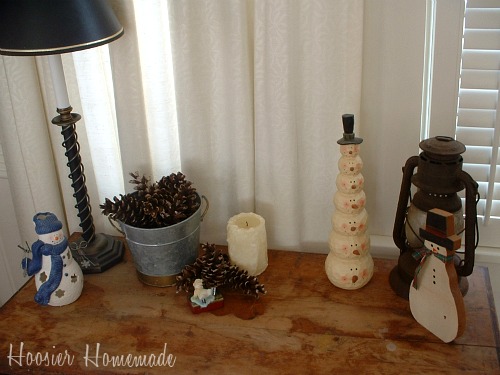 Some more Pine Cones in a galvanized bucket, a lantern and a few Snowmen.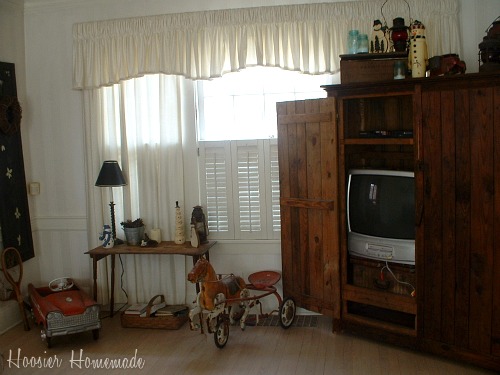 Do you decorate your Home for Winter?
Linking to… Show & Tell Friday