Homemade Truffles: Homemade Holiday Inspiration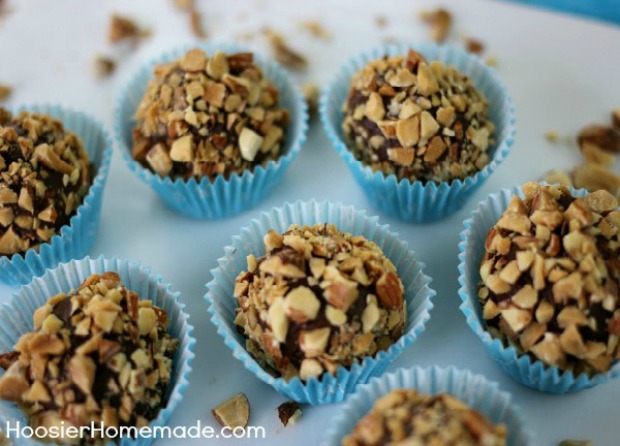 This holiday season, whether you are entertaining, giving a sweet treat as a gift or taking part in a cookie exchange (Be daring, forget the cookies and give truffles!), these homemade chocolate strawberry truffles need to be made. They are quick and easy to make and taste delicious!
100 Days of Homemade Holiday Inspiration continues with Day 52! Each day we are inspiring you with  recipes, decorating ideas, crafts, homemade gift ideas and much more!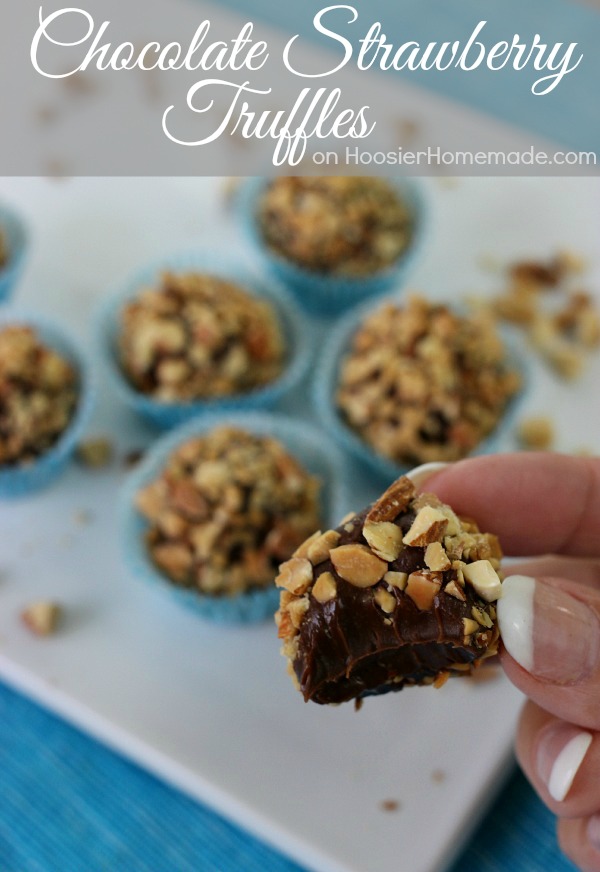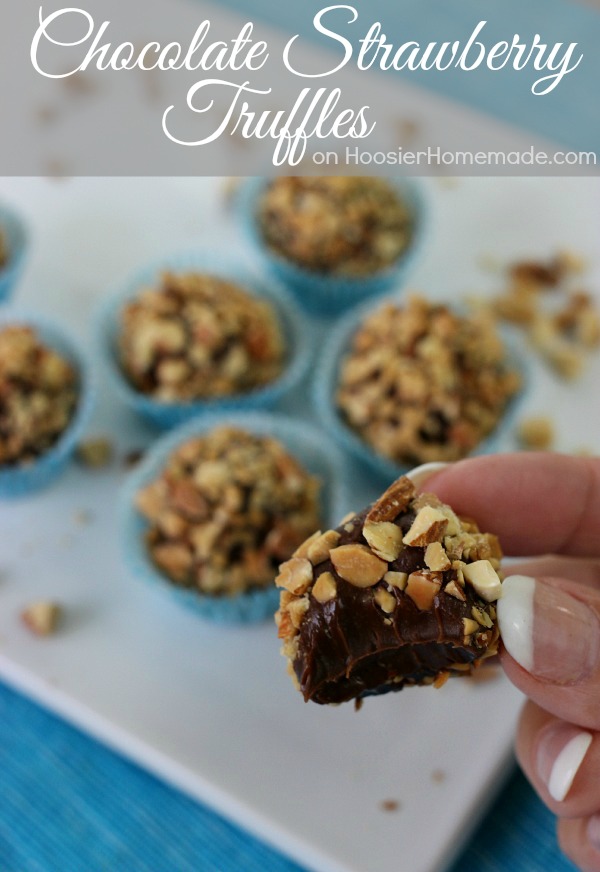 I don't know about you but I'm thinking a definite "YES, please" right about now. I'm pretty sure I have all the ingredients in my home to make these today. I'm not entertaining or giving them away, but I should probably practice making them, right?
Find the recipes for these Homemade Truffles by clicking the link below…