Cream Cheese Frosting Recipe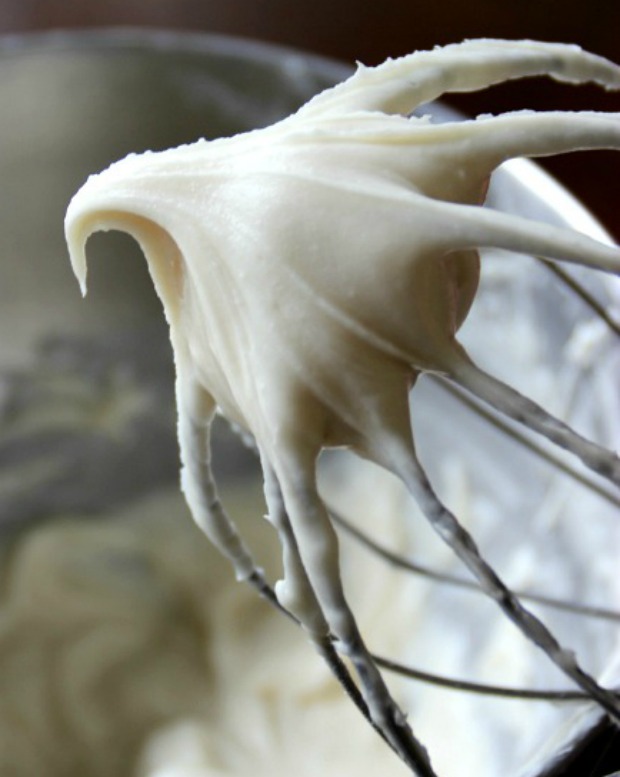 You are only 3 ingredients away from the best Cream Cheese Frosting Recipe that you will ever make! Cream Cheese, Powdered Sugar – Vanilla – that's it!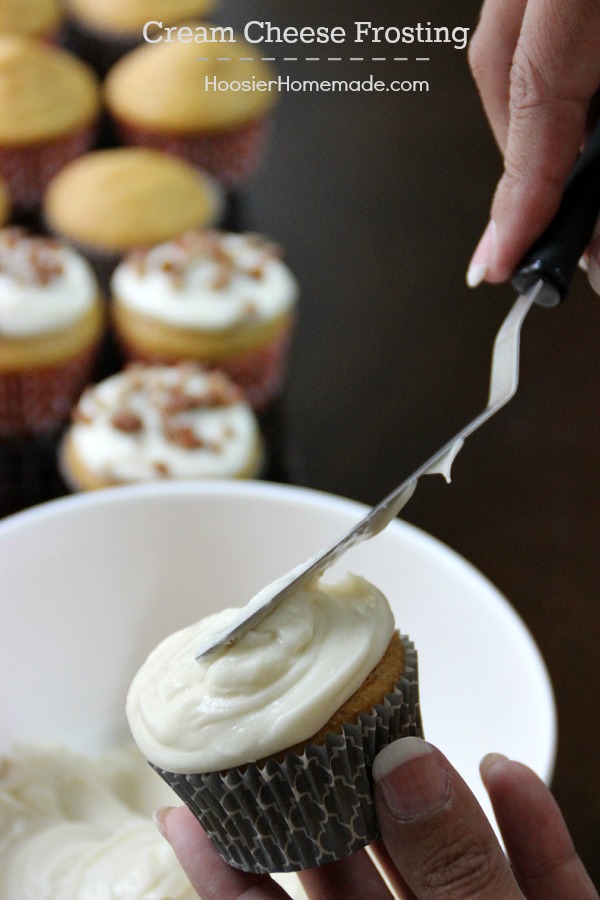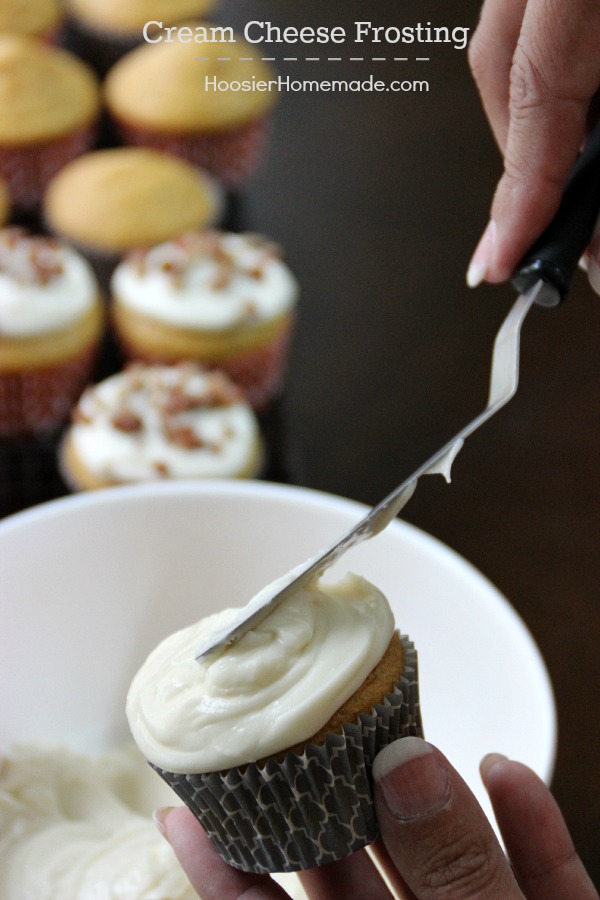 I have to admit, I'm a bit of a frosting snob. In my opinion, the frosting needs to be not too sweet, smooth and creamy, and of course, the perfect amount. I'm really not a fan of a huge amount of frosting on top of cupcakes, or any dessert for that matter.
That's probably why I love Buttercream Frosting so much, it has a smooth buttery flavor, but it's not too sweet or overpowering. There are some desserts that simply go perfectly with Cream Cheese Frosting – Pumpkin Bars are an absolute favorite of mine, and the Carrot Zucchini Bars that I shared recently, and we can't forget about cupcakes. Pumpkin Cupcakes are really best when paired with Cream Cheese Frosting, however, Red Velvet Cupcakes are amazing too!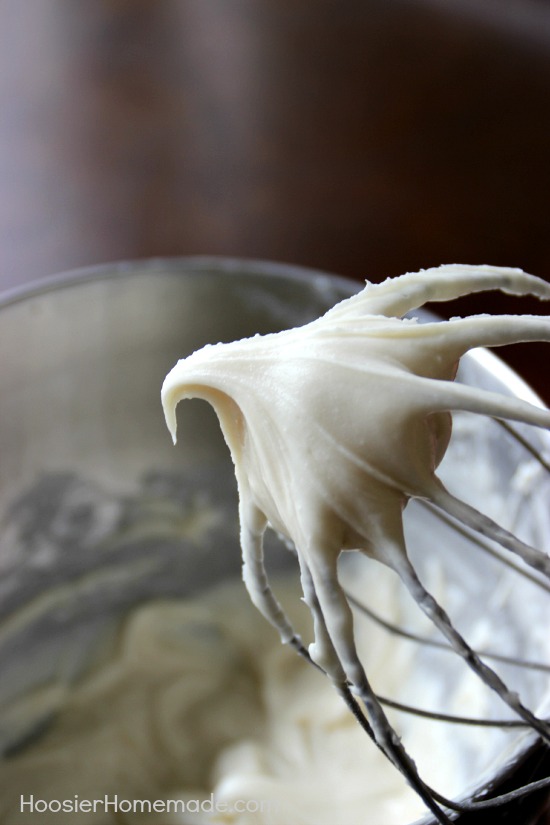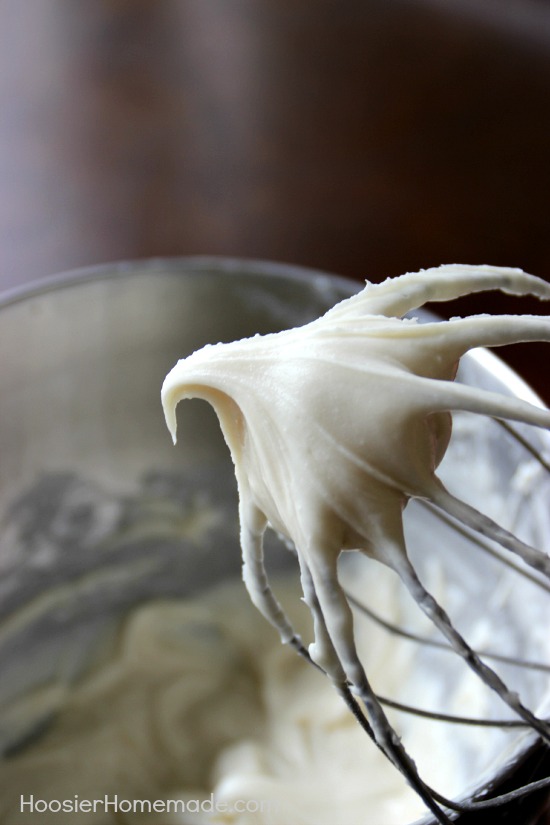 Many years ago, I used to buy canned frosting. I know – I know, it's not a good thing. Until I learned just how easy it is to make your own frosting. I do have a few tricks I have learned over the years though, that I think make the frosting the best.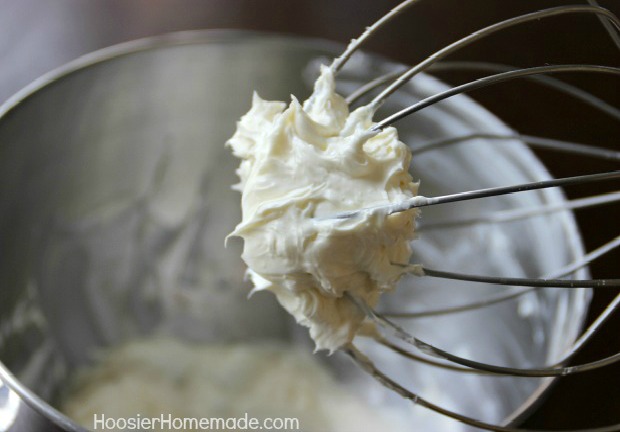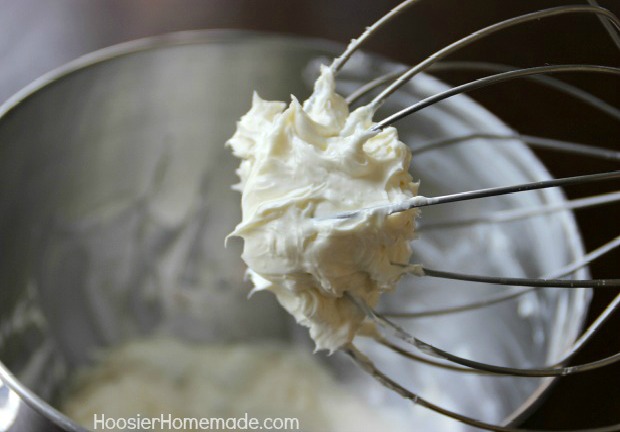 The first step in making Cream Cheese Frosting is to whip the cream cheese. You should start with softened cream cheese. If you forget to take it out of the fridge, like I usually do, place the cream cheese is a microwave safe bowl and heat for about 10-15 seconds. It doesn't take long. You don't want it melted, just softened a bit.
Then whip with an electric mixer or stand mixer, either is fine. I actually just bought my mixer a couple years ago, so it can certainly be done with a regular electric mixer.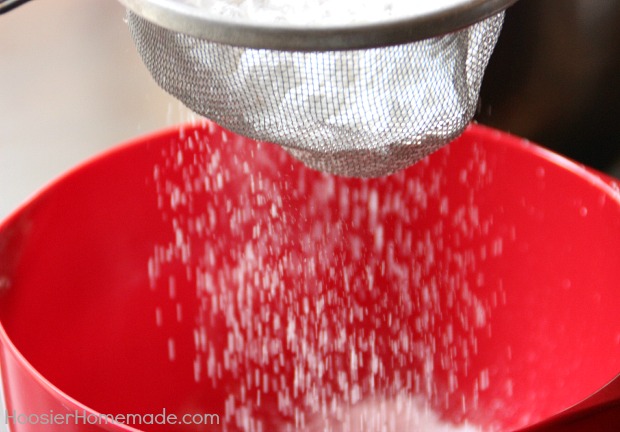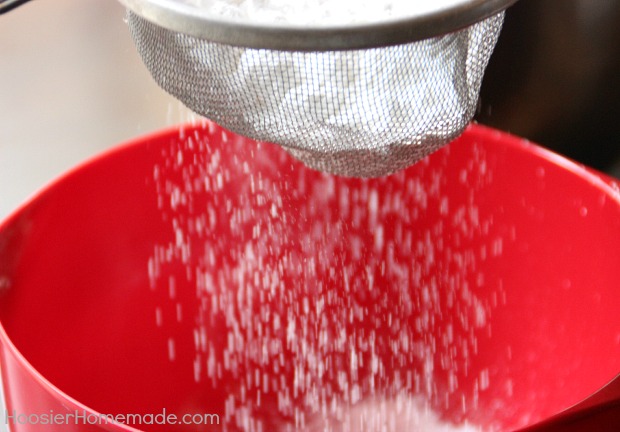 This step is one that many bakers don't do – sift the powdered sugar. You can of course, skip this step, but it's one that I have found makes a big difference in your frosting. I actually do this step in any kind of frosting that I make. There are several sifters on the market, I like using a metal one. Grab a big bowl (because it will be messy) and add a cup or so of powdered sugar to the sifter and tap against your hand or the side of the bowl. The reason I do this is to get any clumps out of the powdered sugar.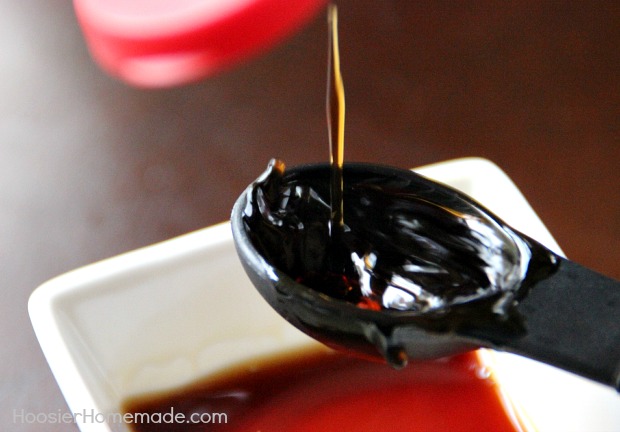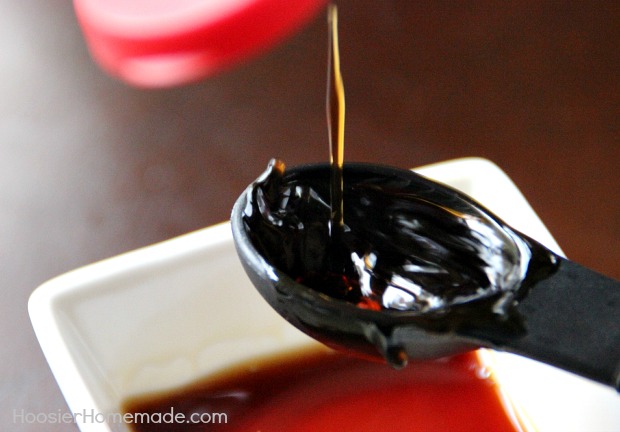 My next tip is adding the vanilla. I like to alternate the powdered sugar and vanilla when adding it to the cream cheese. It seems to create a smoother frosting, in my opinion. I also use this same method when I make frosting using milk, I simply combine the milk and vanilla, and then alternate with the powdered sugar.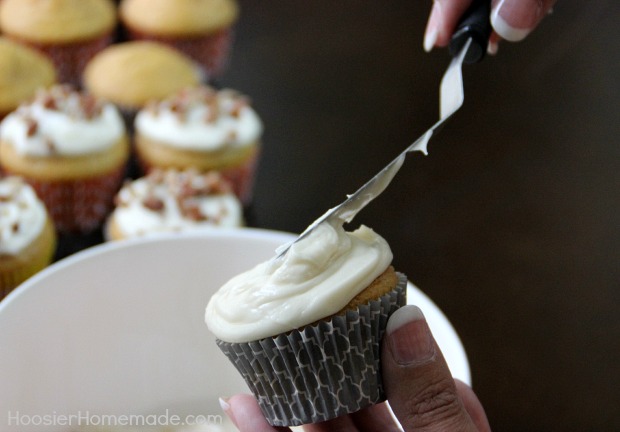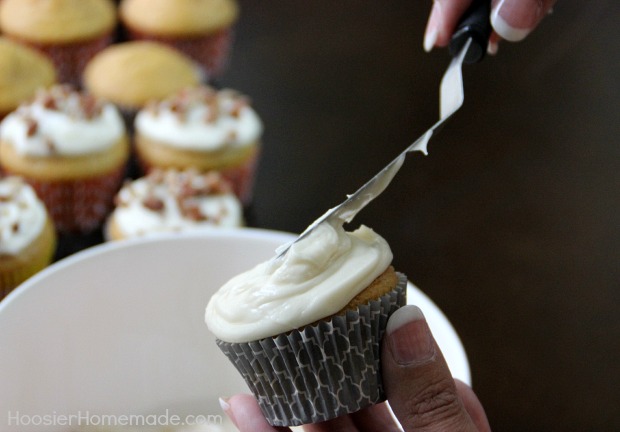 After the Cream Cheese Frosting is smooth and creamy, now it's time to frost your cupcakes or dessert. I like using an offset spatula to frost with if the cupcakes aren't getting a swirl with a decorator tip.
And in case you are looking for cupcake liners, these from Sweets & Treats Boutique are the best I have found. They are greaseproof and hold their shape and color amazingly!
This Strawberry Cream Cheese Frosting looks amazing too!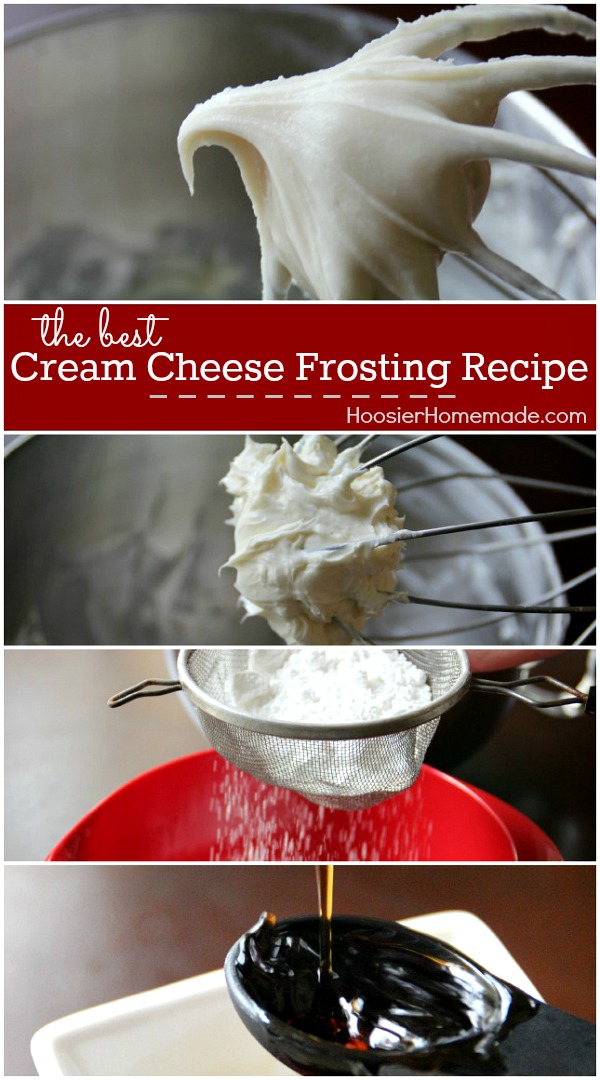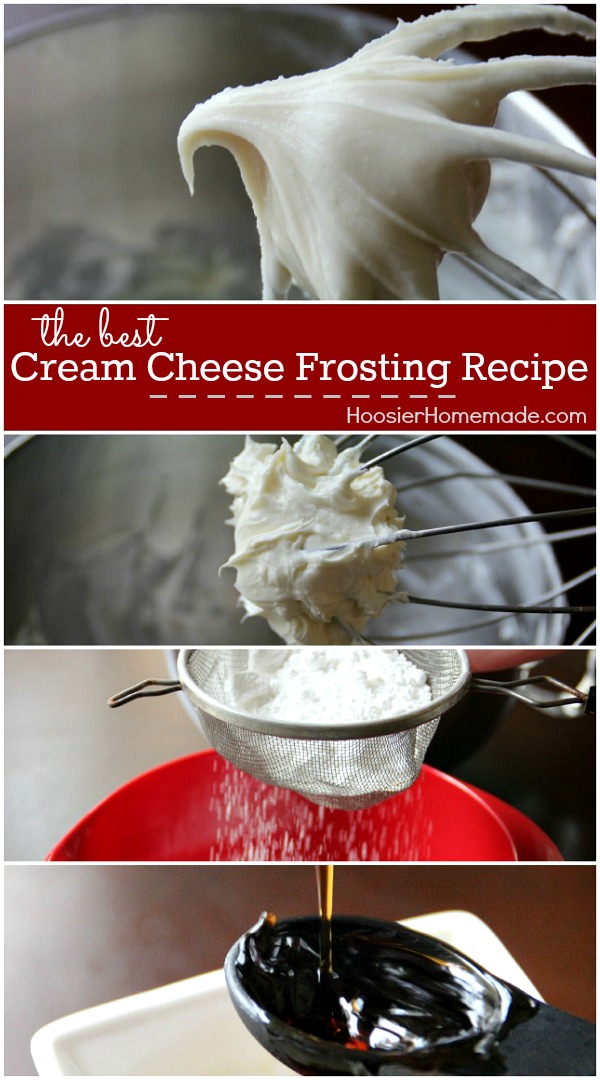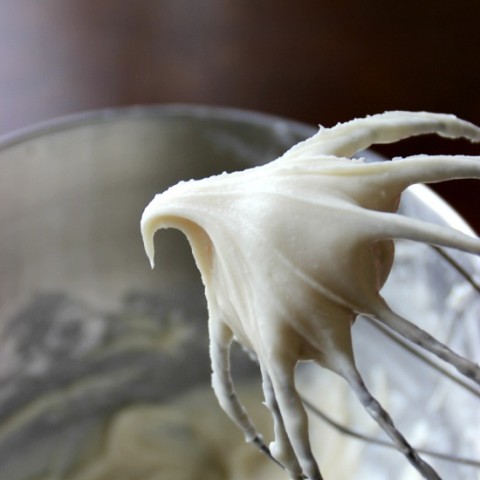 Cream Cheese Frosting Recipe
Yield:
Frosts 24 cupcakes
Creamy, smooth and only 3 ingredients! Perfect for cupcakes, cakes and other desserts. Recipe on HoosierHomemade.com
Ingredients
1 (8 oz) package cream cheese, softened
4 cups powdered sugar, sifted
1-2 teaspoons vanilla extract
Instructions
Sift powdered sugar to remove any large pieces (note: you do not have to do this, but I think it makes a creamer frosting)
Place softened cream cheese in a large bowl and beat until smooth
Gradually add powdered sugar, alternating with vanilla
Beat until smooth
Frost cupcakes and sprinkle with chopped pecans or other garnish
Store leftover cupcakes in fridge