March for many is the first opportunity to get into our yards and gardens to prepare for a new growing season. The Garden Calendar for March will help you get your lawn and landscape prepared for spring and the garden ready for planting.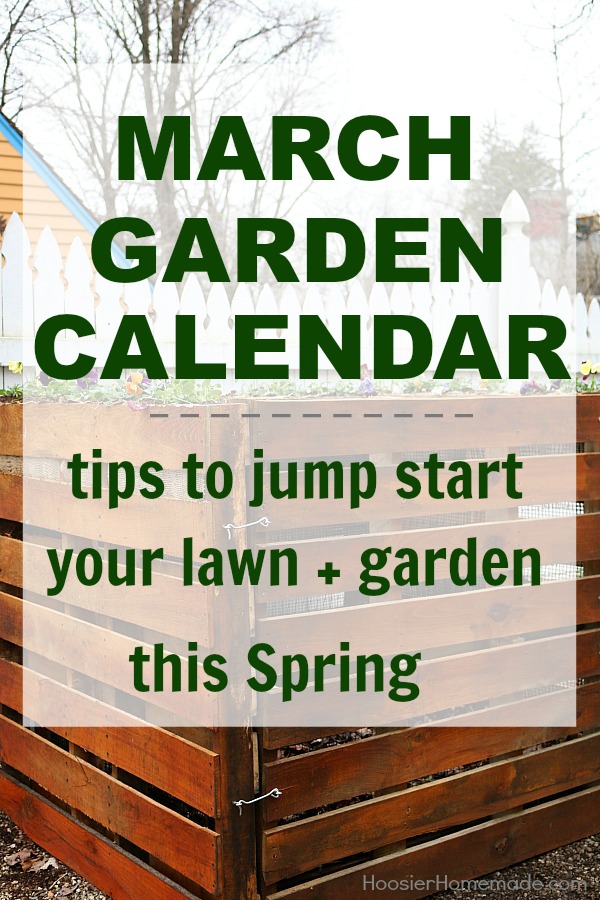 We are SUPER excited to announce our yearly Garden Calendar! We've compiled 30 plus years of landscaping and gardening experience and knowledge into this handy 12 month garden calendar to take some the guess work out of what you need to do and when you need to do tasks to get the most enjoyment out of your lawn, landscape and garden. Click here for a FREE gardening and landscape journal- the first step to gardening success!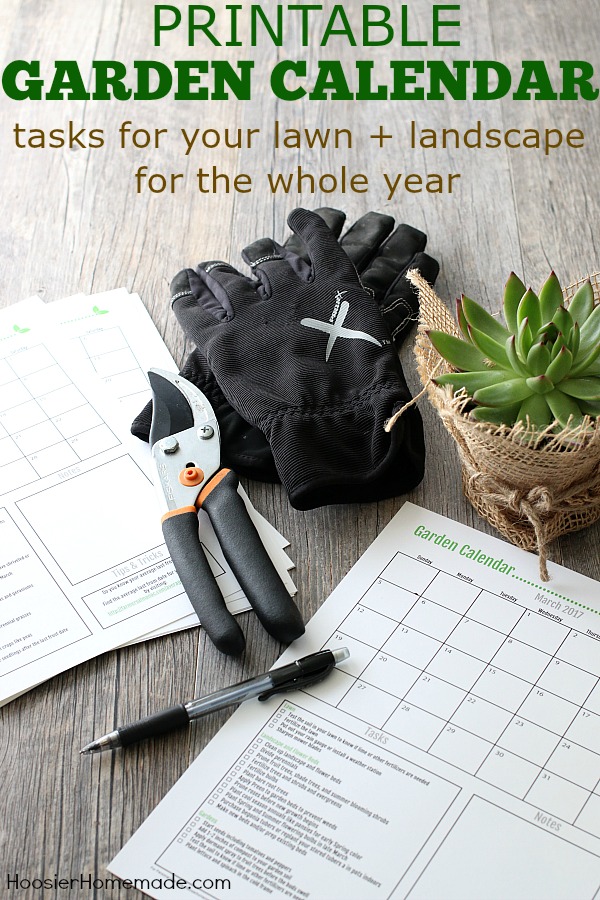 Click on the button to get all the details!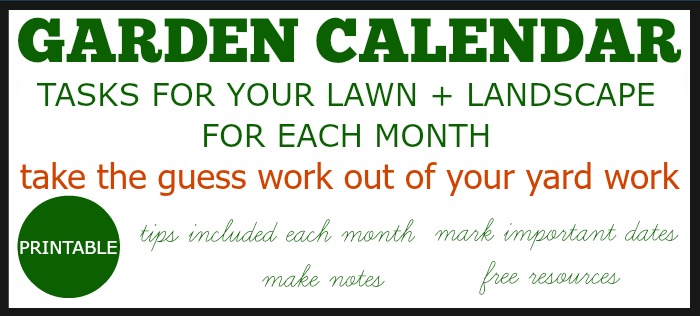 Lawn
Soil test  Test the soil in your lawn to know if lime or other fertilizers are needed before the season starts.
Put out a rain gauge or install a weather station  That way you can manage your watering schedule efficiently.
Fertilize the lawn  This should be done by end of March. Pre-emergent for crabgrass should be included if necessary.  When you see forsythia bloom or the first dandelion bloom, it is time to apply crabgrass control.
Tune up the mower  Beat the rush and take it in early in the month.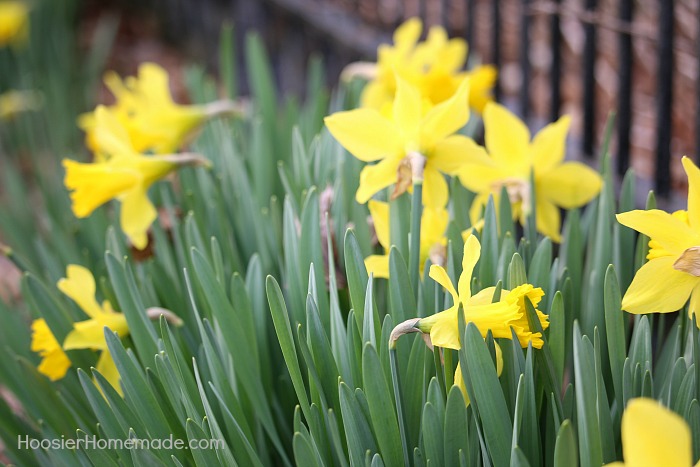 Landscape and Flower Beds
Divide perennials  As soon as the ground has thawed and dried, you can divide and move perennials.  Do not divide the very early spring bloomers such as bleeding heart until after blooming or in fall.
Prune  Prune fruit trees, shade trees, and summer blooming shrubs.  Do not prune spring bloomers such as lilacs until after they are done blooming.  Prune off any limbs damaged over winter.  Do not prune oaks, elm or walnut until fall.
Clean up perennial grass  Cut back the dead top growth of perennials and perennial grasses.  Leave about 3 or 4 inches of stems that will help keep hungry animals out of the new growth.
Clean up the landscape and flower beds  Peak under the mulch and if growth is well underway you can remove the mulch to speed up spring growth.  Don't rush this!  If nights are still freezing, leave the mulch in place until nights are consistently above freezing.
Fertilize evergreens  As soon as the ground has thawed, pound in evergreen fertilizer stakes.
Sort tubers  Sort through any stored tubers, roots and bulbs.  Dispose of anything that has shriveled or decayed.
Fertilize trees and shrubs  Before new growth begins, fertilize trees and shrubs.
Preen  Apply Preen to garden beds to prevent weeds.
Plant tubers  Buy tubers for begonias and plant them in pots indoors now, you can transplant them later into your window boxes or planters.
Prune roses  Before growth begins, prune dead, broken and wayward branches from hybrid tea, grandiflora and floribunda roses.  Cut back to about 6 inches tall  When the forsythia blooms, just ahead of dandelions blooming and lilac leaves appearing, it is time to prune roses.  Apply a slow release granular fertilizer.
Fertilize bulbs  Spring blooming bulbs should be fertilized.
Plant bare root trees  Bare root trees, shrubs and roses should be planted as soon as the soil is thawed and dried.
Make new beds  Add new garden beds now while you have the time.
Plant bulbs  Plant summer and fall flowering bulbs as soon as the soil has thawed and dried.
Plant cool season annuals  You can plant cool season annuals such as pansies as soon as the soil is dry and warms up.
Prep the beds  When the soil has thawed and dried and begins to warm up, work compost of leaf mold into the top layer of soil.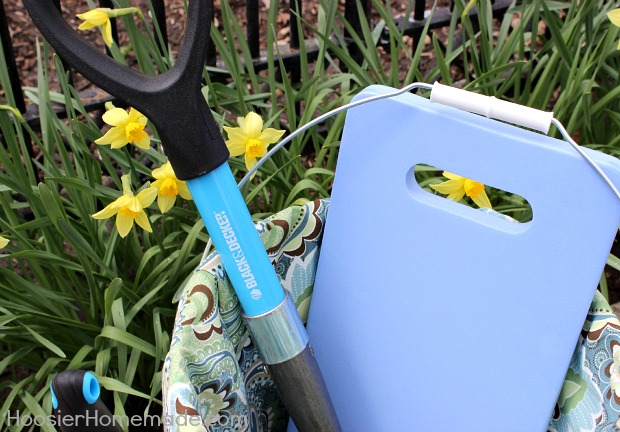 Garden
Start seeds.  If you haven't started any of your seeds yet, it is time to get them all going.  Start you cool season plants right away.  Start tomatoes, peppers, annuals and perennials next.
Soil test  Test the soil in your garden to know if lime or other fertilizers are needed before the season starts.
Add 1 -2 inches of compost to the garden  Work in into the top layer of soil after the ground has dried.
Plant the cold frame  Start lettuce and spinach outside in the cold frame early to middle of the month.
Clean tools  Clean and sharpen shovels, hoes and pruners if you haven't done it yet.  Clean and grease the garden sprayer.
Plant the cool season crops  As soon as the soil has warmed and dried, peas can be sown directly in the ground. Next is lettuce and radishes.
Spray fruit trees  Apply dormant spray to fruit trees before the buds swell.
Get your FREE Garden & Landscaping Journal today!