---
A late spring day two friends, Ralph and Benjamin cross paths at their local hardware store.
Not having seen each other for some months they spend some time catching up on the latest news. Ralph comments on how he has been spending his free time enjoying his beautiful lawn and how his garden is giving him and his family a nature's bounty of fresh produce.
While Ben complains that he can't seem to get the hang of this whole gardening thing and the weeds are overtaking his lawn and he never knows what or when he should be doing, or when. He's ready to give up!
What is Ralph's secret Benjamin asks? That's when Ralph pulls a sheet of paper from his back pocket and explains to Ralph that everything he needs to do is right here on his yearly garden calendar.
The secret to Ralph's success was knowing what he needed to do and when it needed done!
---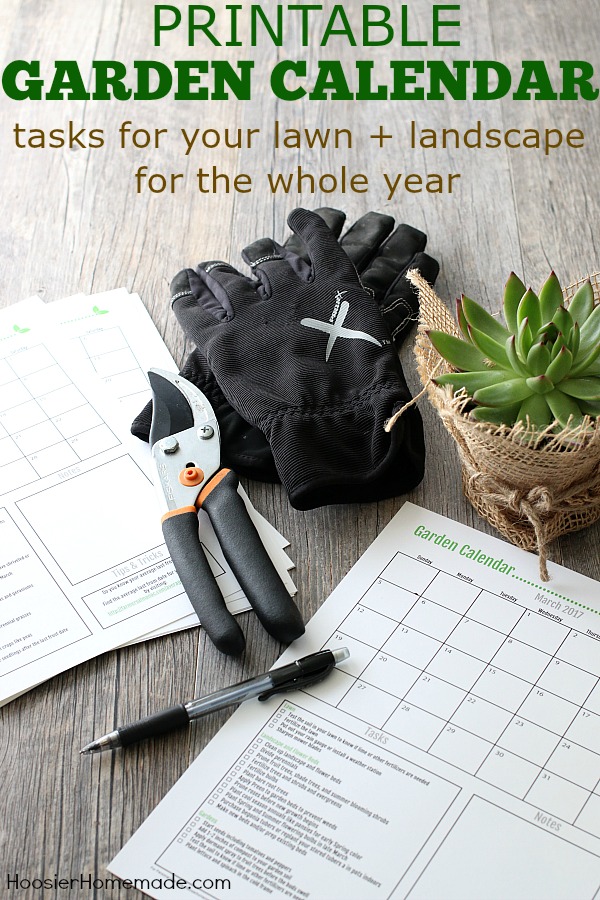 Gardening and maintaining a landscape is one of the most rewarding pursuits that we can spend our valuable free time doing. To some it provides relaxation and others a sense of pride and accomplishment in a job well done. While others are in it simply because it connects them to nature and the simpler thing in life.
What we don't want to happen is for our enjoyment to be overtaken by feelings of dread or confusion.
We've compiled 30 plus years of landscaping and gardening experience and knowledge into this handy 12 month garden calendar to take some the guess work out of what you need to do and when you need to do tasks to get the most enjoyment out of your lawn, landscape and garden.
We've broken each set of monthly tasks into three categories to define the areas that are most important to homeowners.
The lawn – for many the canvas that defines their property and where they spend the most time performing weekly maintenance.
The landscape – the area that defines who we are and what we like.
The garden – the area where most of us struggle with keep it all under control.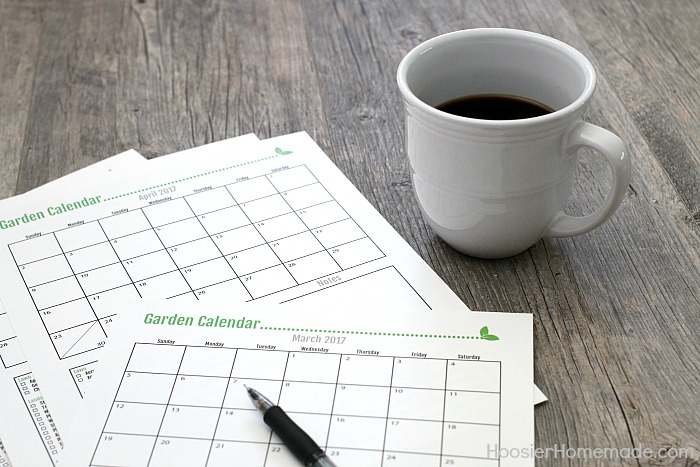 What do you get with the 2017 Yearly Garden Calendar?
A monthly calendar to mark down important dates.
Task lists with important action items for the month for your lawn, landscape and garden, with check boxes.
A notes area to jot down important reminders or events for the month.
And each month we've included a gardening tip that will make you the expert in your neighborhood.
As a bonus we've include a resource page with links to some of our most popular lawn and landscaping articles for those that want more in-depth help and advice.
We've even included the first 2 months of 2018 for no additional charge.
Download your copy of the 2017 Yearly Garden Calendar now
Take advantage of the knowledge that you will be doing the right tasks at the right time to get the most enjoyment out of your time and energy you spend outdoors!
Click on the button below and we'll send you the link to download your copy today!
ONLY $7.99 for 2017 + 2 months FREE + Resources Page