Wow! What a great week for Hoosier Homemade! The best thing, my new design! Don't you just love it? Joy, from over at Five J's designed it, but better yet, she helped me make it easier for my readers. It's easier to read and navigate around better. Which is great because this non-computer understanding person couldn't do it. 🙂  She is just AMAZING! If you haven't checked out her work, please do so. We still have a little more work to do before the big "launch." But I think it's pretty great so far.
Many readers enjoyed my September Menu Plan. We also wrapped up the series over at The Happy Housewife on meal planning, shopping and stockpiling. If you haven't seen my new Mixing Spoons page, I have changed it around to make it easier for you to find the recipe you are looking for.
Our Fall schedule with Football and the boys school work and activities is in full force. I'm awful glad to have a meal plan set, one less thing to worry about each day.
Monday ~  Labor Day Menu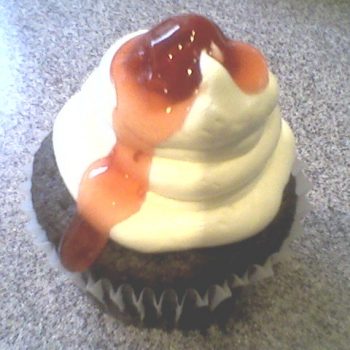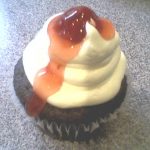 Tuesday ~ Tuna Casserole (repeat from last week)
Wednesday ~  Fettucini Alfredo, Salad, Red Lobster Biscuits (I use this Alfredo Sauce without the chicken or shrimp and it's great too)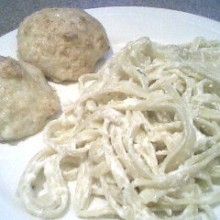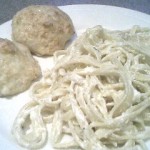 Thursday ~  Hot Dogs, Mac & Cheese (I help feed the football team, so our family meal needs to be quick and easy on Thursdays)
Friday ~  Beef & Chicken Fajitas, Rice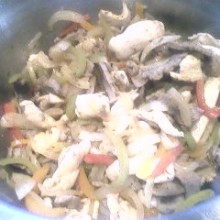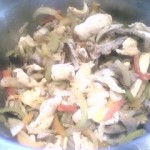 Saturday ~  Homemade Pizza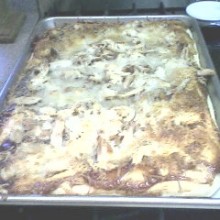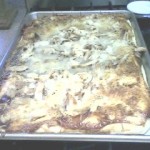 Sunday ~  Taco Soup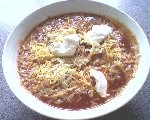 Recipe for Taco Soup
1 pound Hamburger
1 small Onion, chopped
1 – 48 oz. can Tomato Juice
1/3 c. sugar (a little less)
1 c. Corn – frozen is fine
1 pkg. Taco Seasoning
1 can Chili Beans
Brown Hamburger and onion, drain. Mix all other ingredients in and simmer for at least 20 minutes.
The nice thing about this recipe is that you can make it in less than 30 minutes and eat or you can throw it in the crockpot and let it simmer all afternoon.
I serve it with crushed tortilla chips, grated cheese and sour cream.
Please visit, I'm an Organizing Junkie and Chive Talkin'  for lots more great menu plans. And A Southern Fairytale for Mouthwatering Monday.