Welcome to Day 2 of my Food for the Fourth series, today is all about Salads!
Yesterday, I shared my Main Dishes, Chicken Phillies, All-American Burgers and Chicken Kebabs. Yum!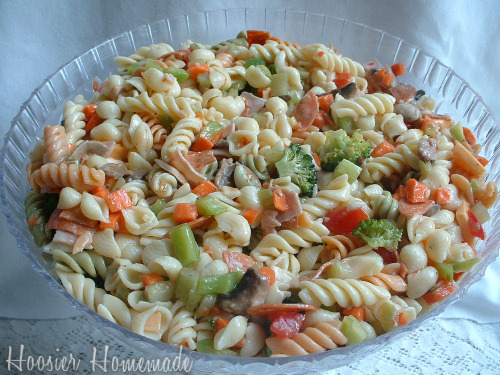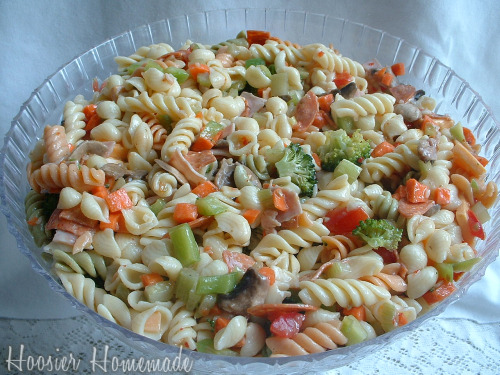 This Deli Style Pasta Salad is a huge hit at our house. It's not only great as a Side dish, but also when it gets super hot during the Summer, I often serve it as a Main Dish. It's very versatile, you can add any vegetables or meat that you like.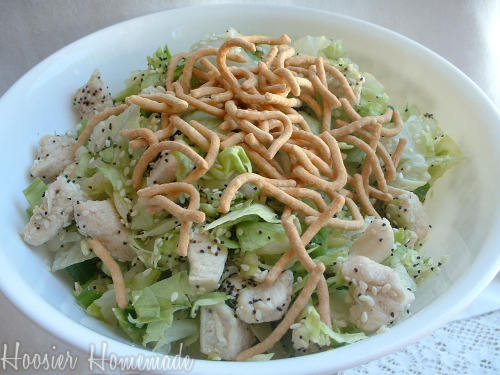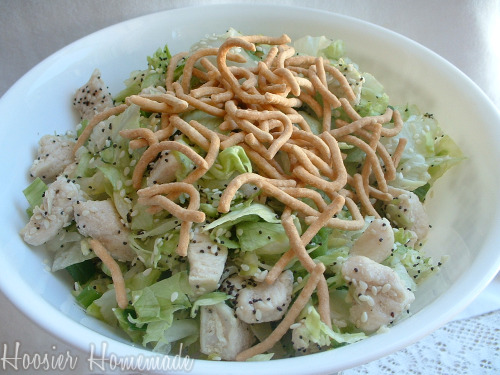 I know…Chinese Chicken Salad on the Fourth of July? But my family loves this salad, and everytime I make it to share at a cookout or gathering, it disappears!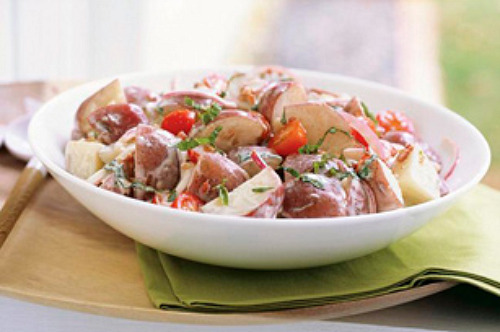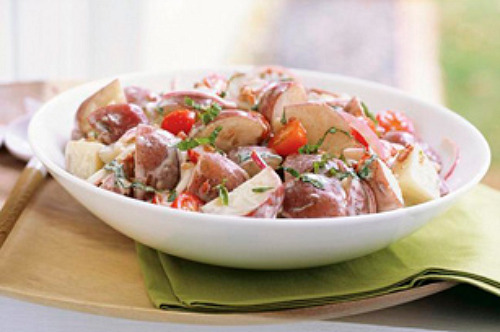 I honestly don't have a great recipe for a Potato Salad. I usually just kind of throw it together with potatoes, eggs and mayo. But this New Potato Summer Salad from Kraft looks great! I'm anxious to give it a try, my family loves those little new potatoes.
Do you have a favorite Salad recipe? Share it with us!
Do you need some Fourth of July Inspiration? Check out my Fourth of July Mantle and then head on over to the Fourth of July Party over at It's A Blog Party!
I'm linking to the Blog Parties in my footer, please visit them! You might just find one or two that are new to you!