Christmas Table Centerpieces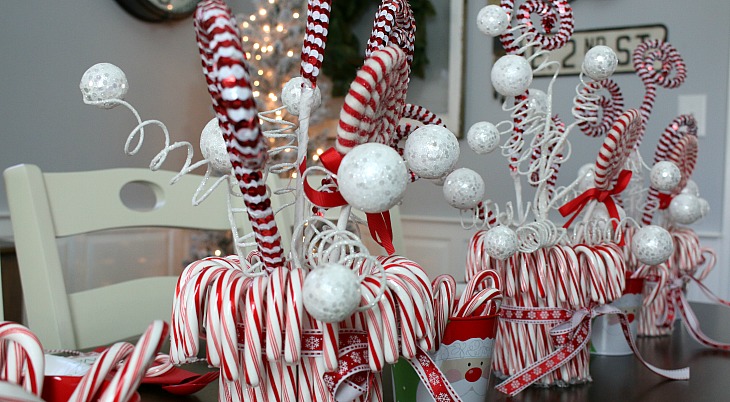 Creating these Christmas Table Centerpieces takes just a few simple supplies. You can use them down the center of the table, add them to a buffet or give them as gifts.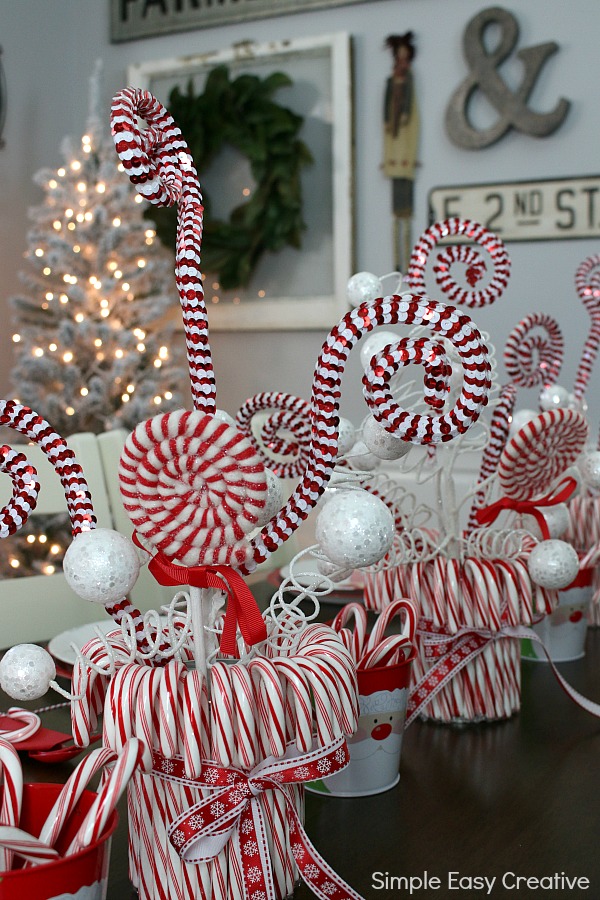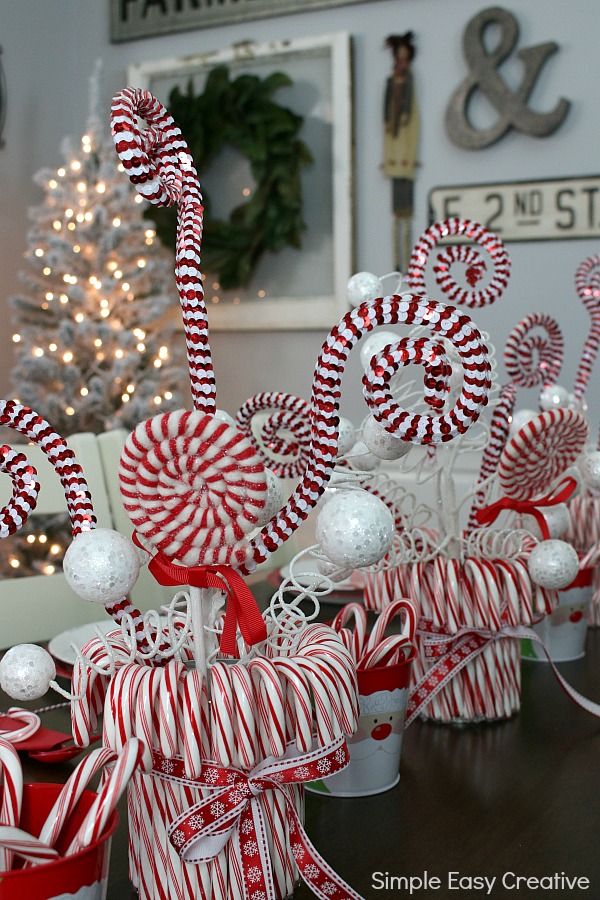 Setting the table for Christmas morning breakfast, or your holiday party is sometimes the last thing you think about. Keeping it simple and easy is key during the holidays.
The red and white theme goes perfectly with the candy canes. You could also use some of the colorful candy canes that are available now, they come in a variety of colors.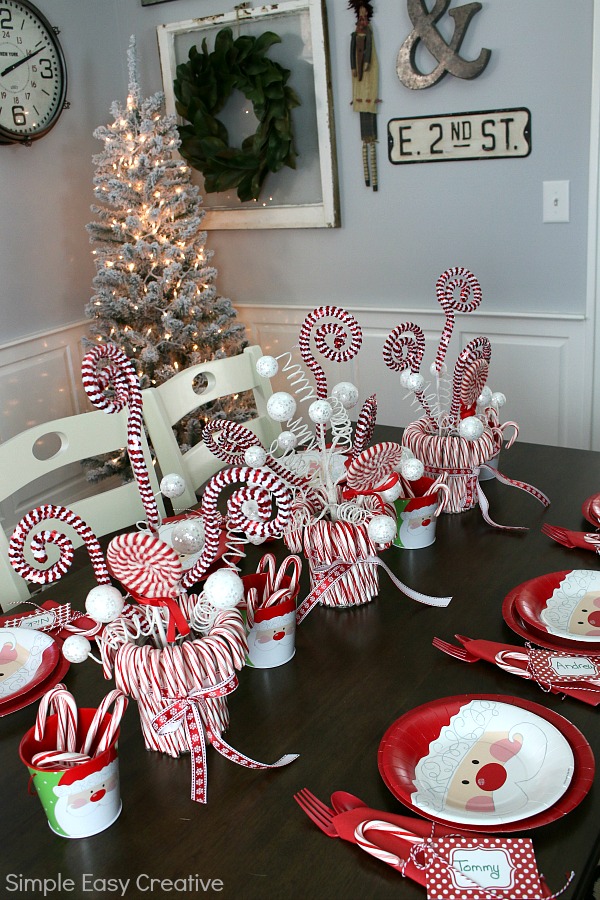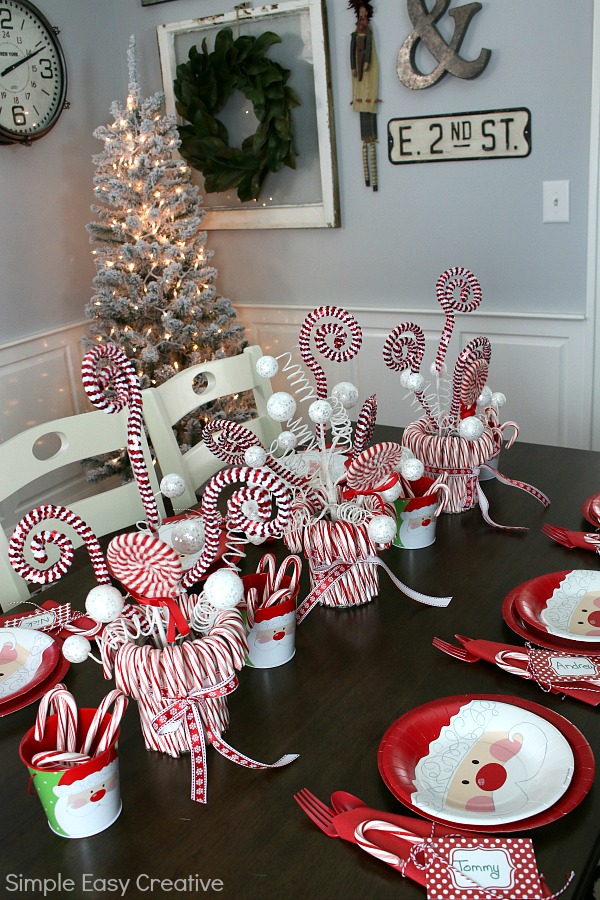 For this Christmas table setting, we kept it kid friendly, but I think these centerpieces would go perfectly for any age.
The place setting starts with a simple red paper plate, and then a fun Santa face plate on top. Red silverware are inside a red napkin, tied with a candy cane to match the centerpieces. Then a printable name tag.
You can find the FREE Printable tags on the Christmas printables page. I used tented cards and simply cut them to size.
Then more candy canes were added to the Santa buckets for take home treats.
A full list of supplies is at the bottom of this post.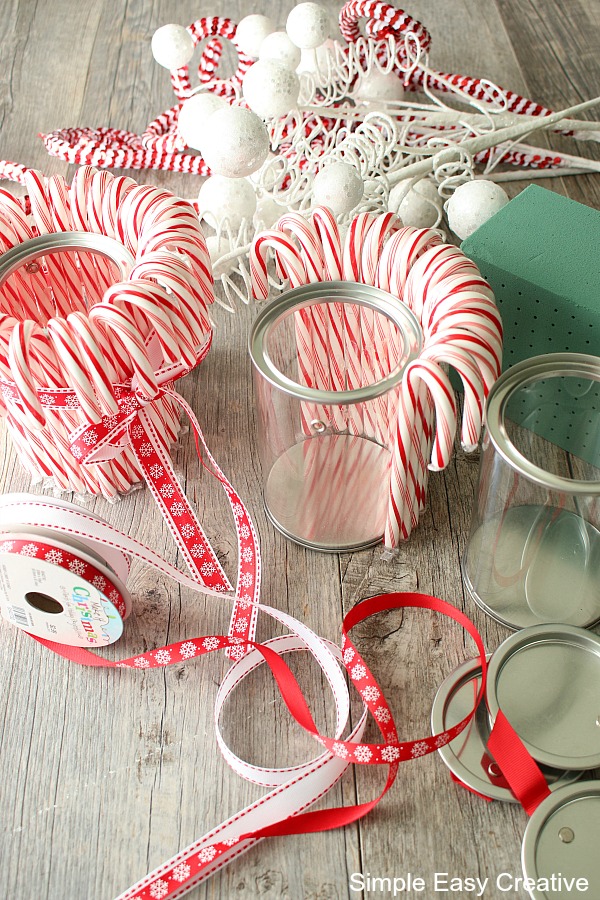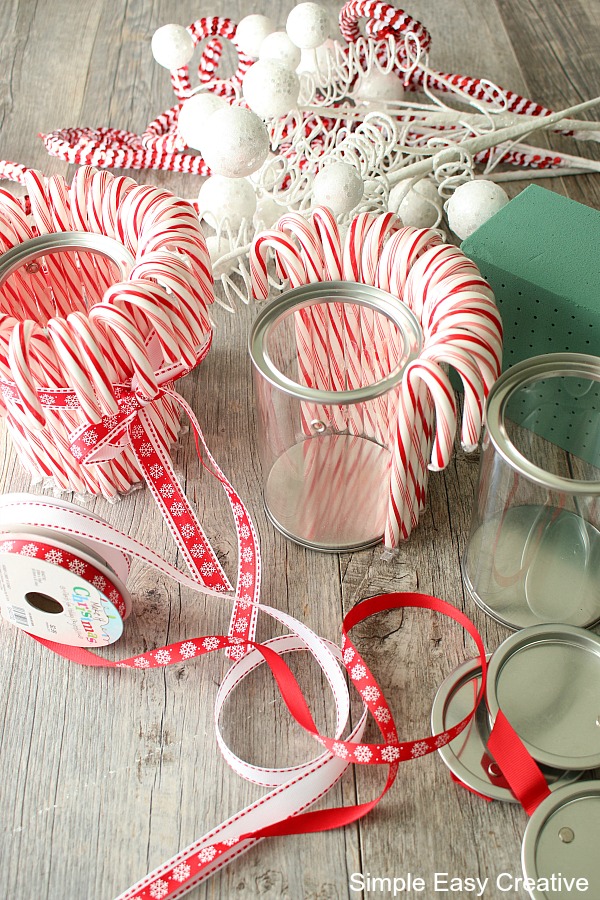 Here is what we used to create the Christmas Table Centerpieces –
Containers – any size vase or container will work, however I did find the shorter one to work best because of the length of candy canes. These containers are plastic, they are from Walmart and come with a lid and handle, which we removed.
Candy Canes – we used 2-3 boxes per container, the amount you need will depend on the size of vase or container
Ribbon
Floral Foam
Floral stems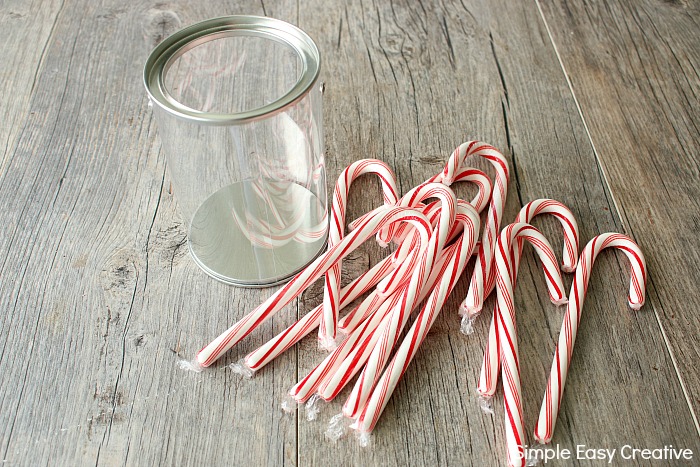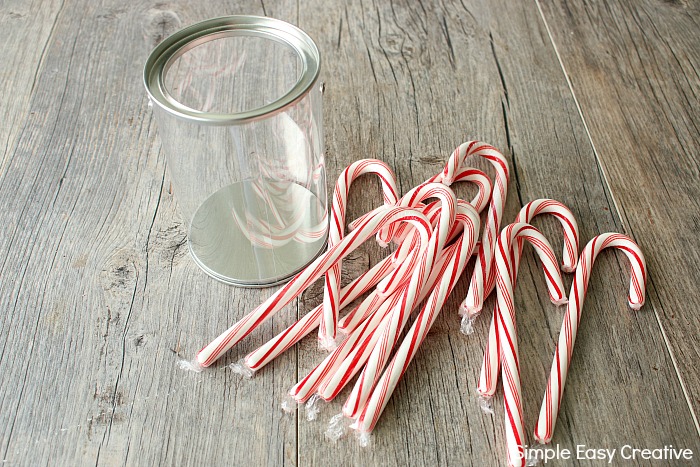 Step 1
Prepare your container and grab the candy canes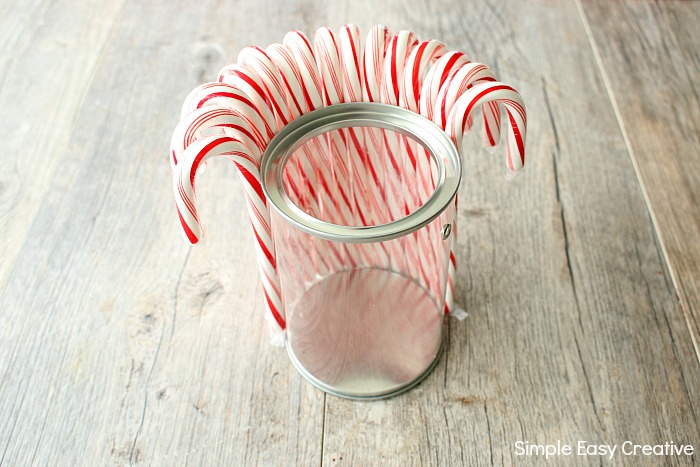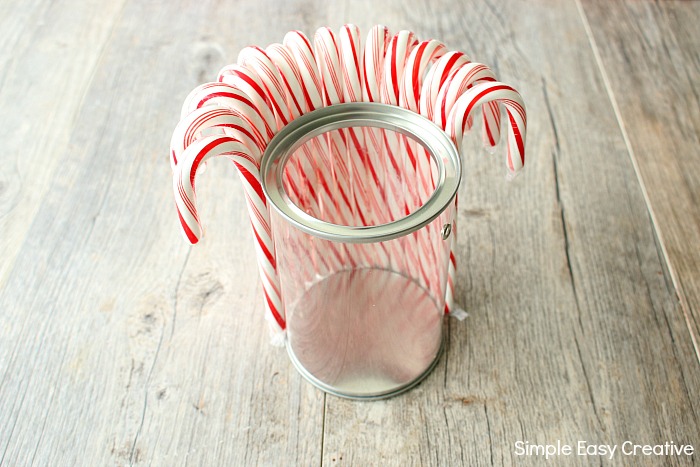 Step 2
Glue the candy canes around the container, fitting them as close as possible, and making sure they are even on the bottom.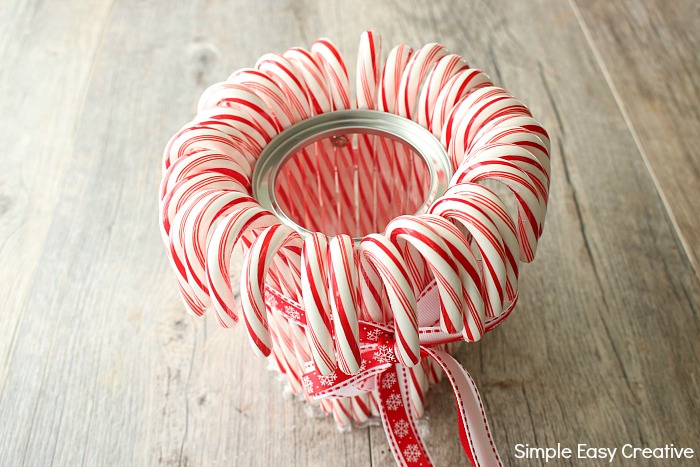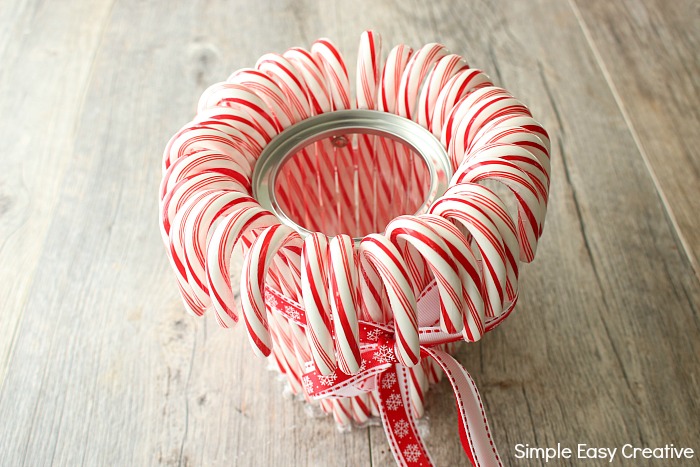 Step 3
Add ribbon around the candy canes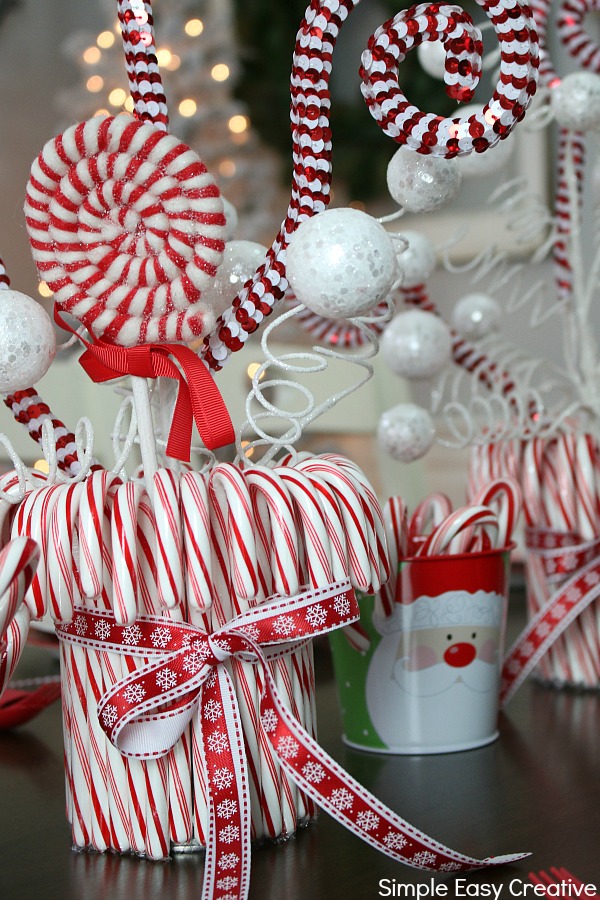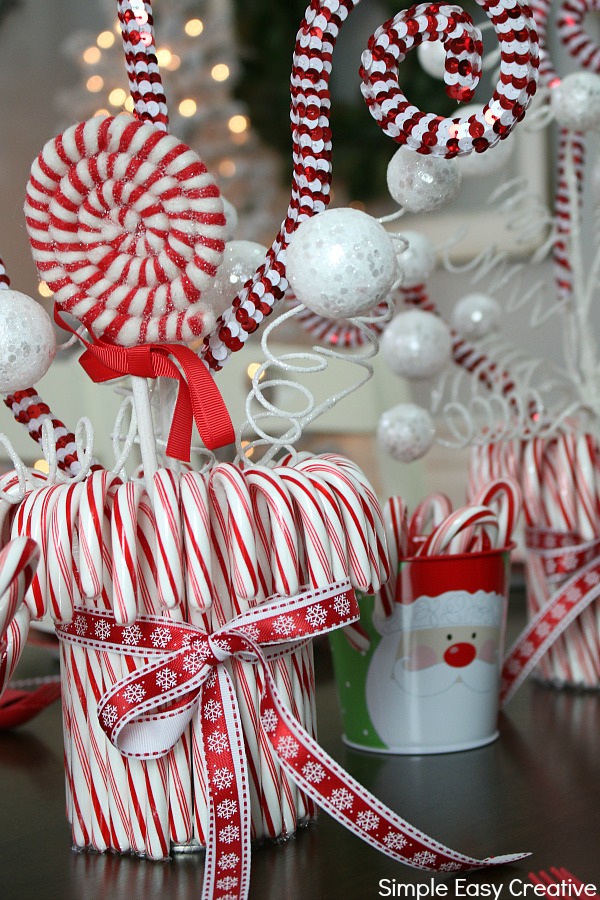 Step 4
Cut the floral foam to fit into the container. You may need to add water to the foam to make it heavier, so it stays in place.
Then add the floral stems.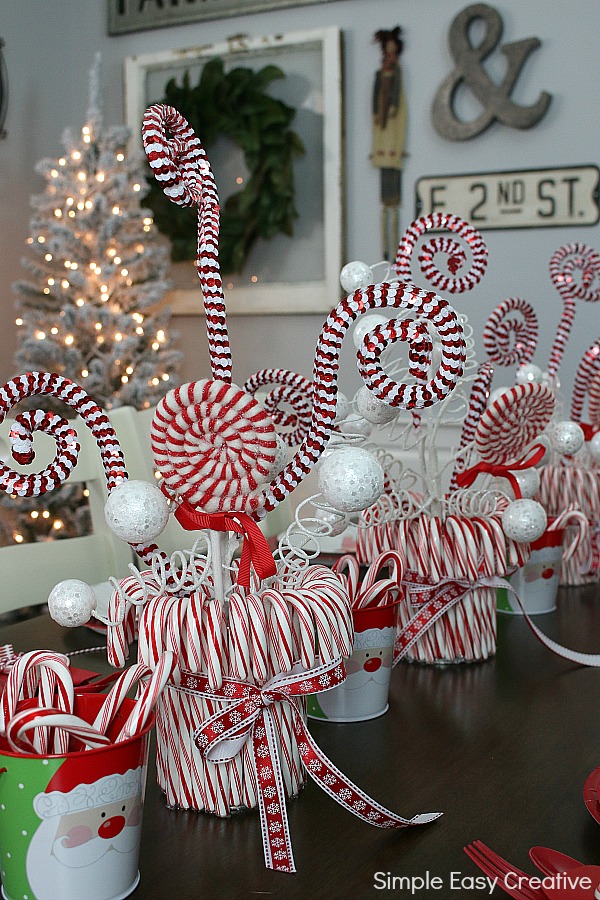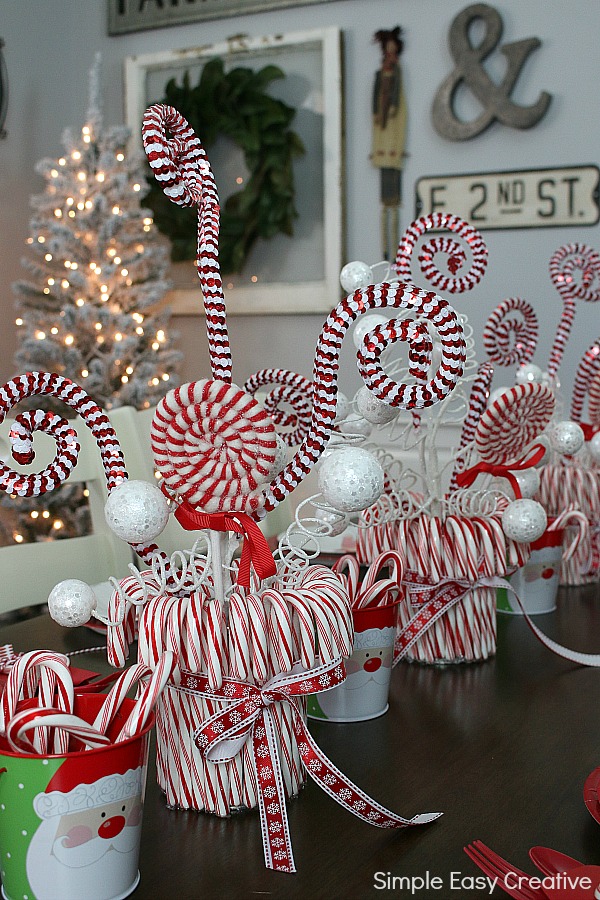 Create the look –
Christmas Table Centerpieces – ribbon and floral stems from Hobby Lobby
Candy Canes and Containers – from Walmart
Plates, Napkins, Silverware – from Hobby Lobby
Santa Buckets – from Hobby Lobby
Printable Name Tags – FREE here