Happy Cupcake Tuesday! I'm so excited you are here! Looking for a cupcake recipe? Be sure to check out the Cupcake Heaven page, there are over 200 cupcake recipes and decorating ideas.
Welcome back to Cupcake Boot Camp! This is it…Week 6! We have covered the basics of baking cupcakes, how to add filling to cupcakes, how to make Candy Clay, How to Decorate Cupcakes with Candy, How to Frost Cupcakes, and today we are taking 1 cupcake and showing you how to display it 3 ways.
Part of the fun of cupcakes is being creative with how you display them. There are lots of different ways to serve or display your cupcakes, I've chosen 3 of my favorites to share with you.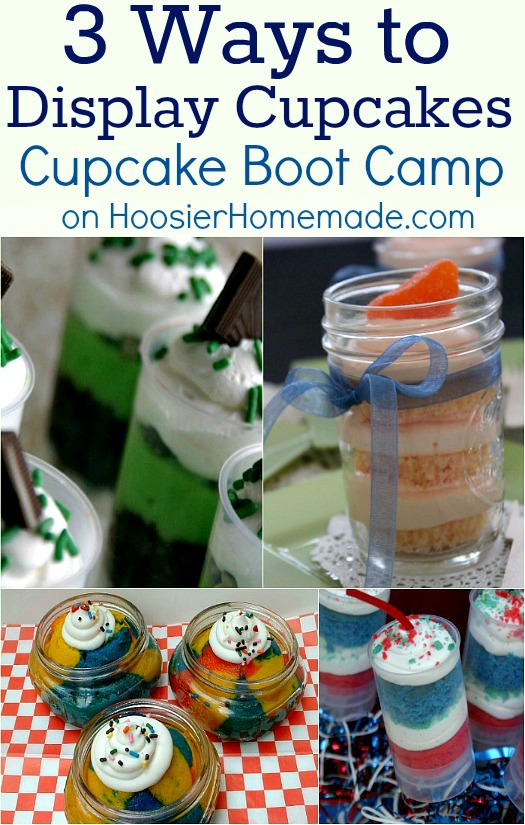 The most popular are the Treat Pops, they are fun for all ages and the flavor combinations are endless. Next up are Cupcakes in a Jar and then last, displaying and serving them in dessert jars.
I love serving cupcakes all 3 ways. In the photo, there are the Irish Cream Push Pops, Orange Creamsicle Cupcakes in Jar, Superman Cupcakes and last Firecracker Push Pops with Pop Rocks.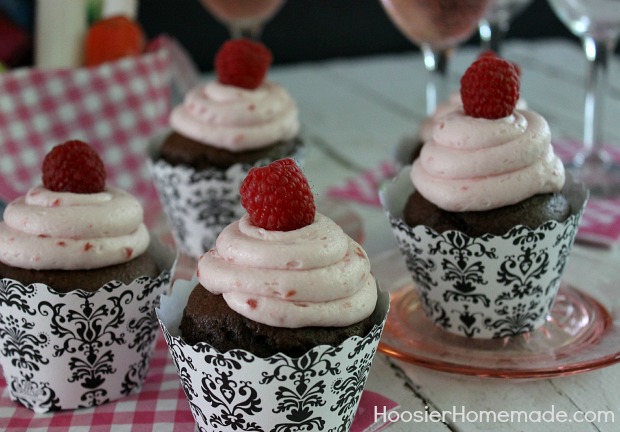 Join me as I take these Chocolate Cupcakes with Raspberry Buttercream and show you how to display them 3 ways…
In case you are having trouble seeing the video, you can view it on You Tube as well.
I have had so much fun sharing Cupcake Boot Camp with you! I hope you have enjoyed it too! If you have any questions about cupcakes, or would like to make a suggestion of what you would like me to share with you. Please fill out this short 3 question survey!
Create your free online surveys with SurveyMonkey , the world's leading questionnaire tool.
If you love cupcakes, then you will want to subscribe to Cupcake Chronicles Newsletter. We share exclusive recipes and decorating ideas with you, as well as a monthly printable. It's FREE…what are you waiting for? Sign up now!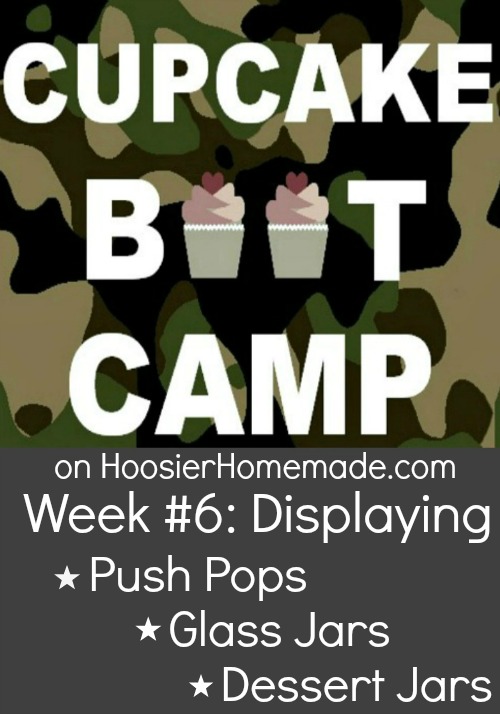 Stay tuned for the HUGE Cupcake Giveaway tomorrow with Wilton products worth over $200, Duncan Hines mixes and frostings, candy from Temptation Candy and Cupcakes, Cookies and Pies. oh My! Book.
Each of these weeks has a video showing you details, if you are an email subscriber, you may have missed the video, so please pop on over to the blog and check them out!
Disclosure: I was sent Wilton products  for my review. It did not by any means sway my opinion. I love Wilton products and use them every day. There are affiliate links in the post.