Cupcake Boot Camp: How to add filling to cupcakes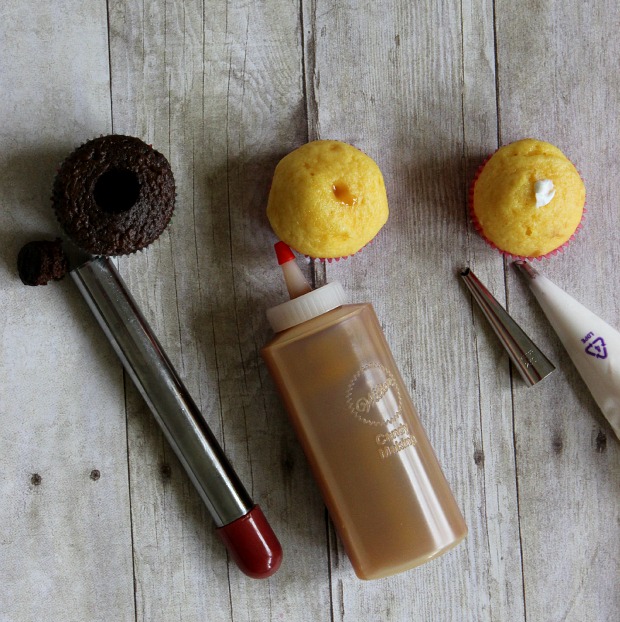 Happy Cupcake Tuesday! I'm so excited you are here! Looking for a cupcake recipe? Be sure to check out the Cupcake Heaven page, there are over 200 cupcake recipes and decorating ideas!
Welcome back to Week 2 of Cupcake Boot Camp! Last week we covered the basics of baking cupcakes, and today we are going to show you how to add filling to cupcakes.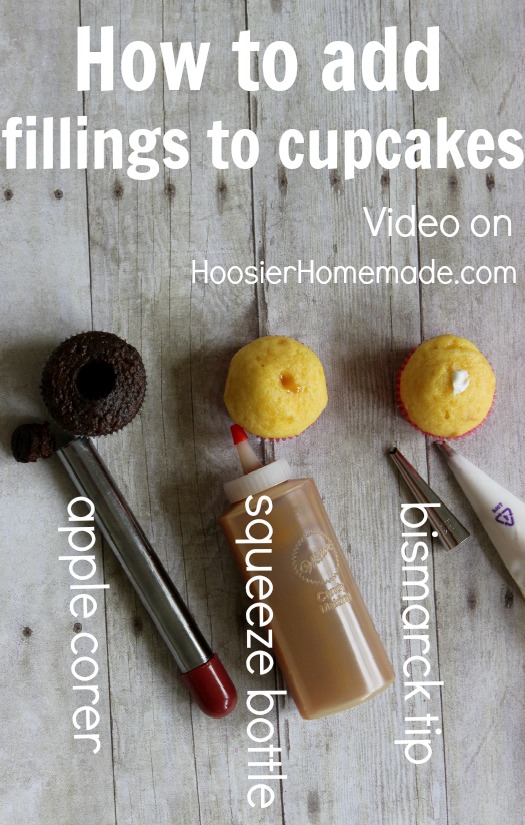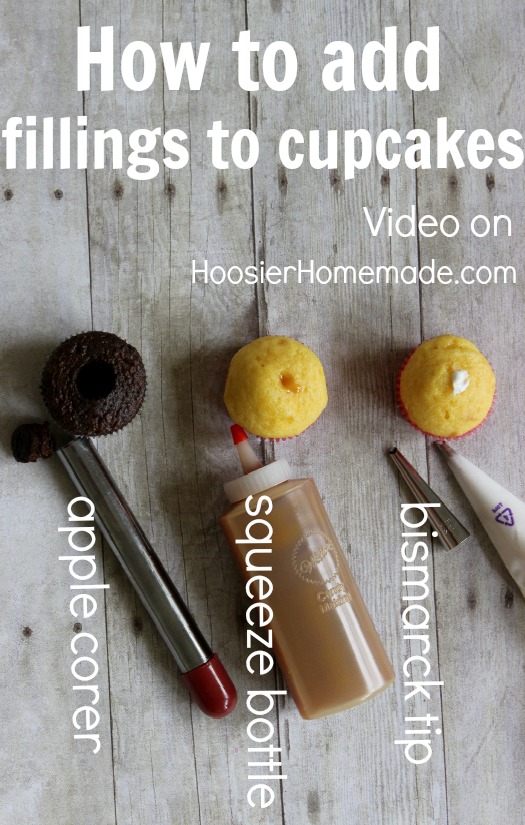 As with everything I share, I try to keep it easy for you. Here is the video showing you how I add filling to cupcakes…
Note: if you are having trouble hearing the video, set your speakers on your computer up a bit or after you begin the video, in the lower left hand corner you will see a speaker icon, you can adjust the You Tube volume there.
Here are the tools I used…
And in case you are looking for the recipes…
Over the next 6 weeks, we will be covering tools, techniques, how to frost cupcakes, candy clay, decorating with candy, filling cupcakes and more! We will also be wrapping up Cupcake Boot Camp with a fabulous giveaway from Wilton worth over $200 and Duncan Hines mixes and frostings.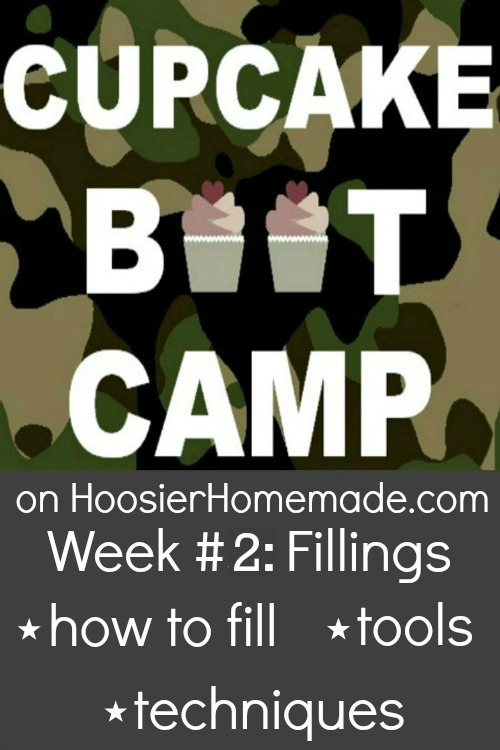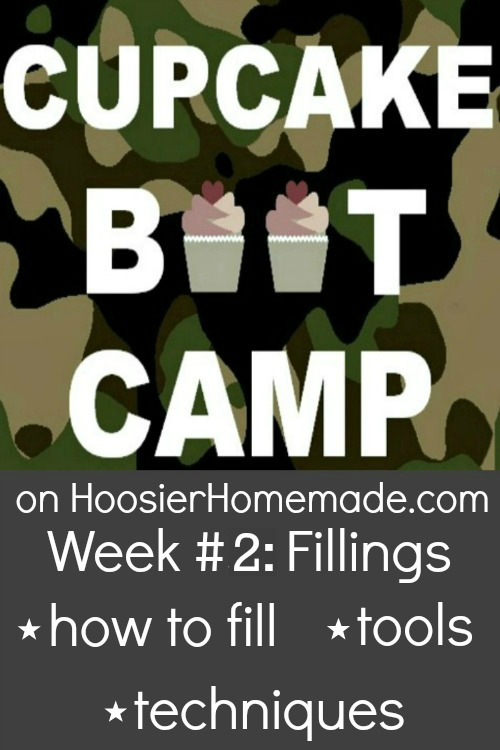 Visit Wilton.com for more cupcake items
Disclosure: I was sent Wilton products for my review. It did not by any means sway my opinion. I love Wilton products and use them every day. There are affiliate links in the post.