Cupcake Boot Camp: The Basics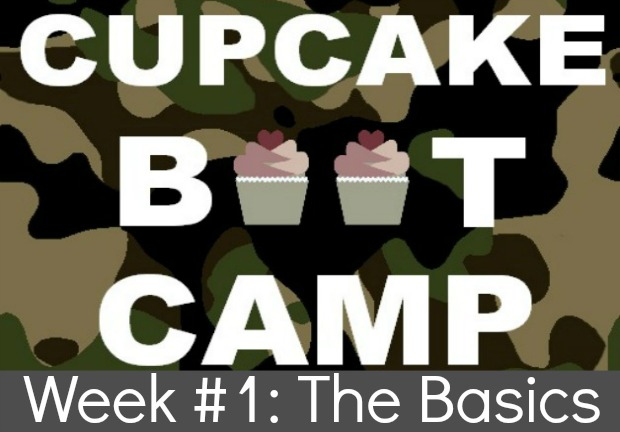 Happy Cupcake Tuesday! I'm so excited you are here! Looking for a cupcake recipe ? Be sure to check out the Cupcake Heaven page, there are over 200 cupcake recipes and decorating ideas!
We are kicking off Cupcake Boot Camp today! I'm super excited to be sharing cupcake baking and decorating tips with you! I often receive questions from readers asking about cupcakes. So I thought it was be a good opportunity to share what I have learned over the years. I am not a trained pastry chef, just a home baker that with trial and error have learned a few cupcake baking skills.
Over the next 6 weeks, we will be covering tools, techniques, how to frost cupcakes, candy clay, decorating with candy, filling cupcakes and more! Today we are covering the basics, because of course, before you can frost or decorate, you need to know what kinds of pans to use, liners, how to fill the liners and some good basic recipes. We will also be wrapping up Cupcake Boot Camp with a fabulous giveaway from Wilton worth over $200 and Duncan Hines mixes and frostings.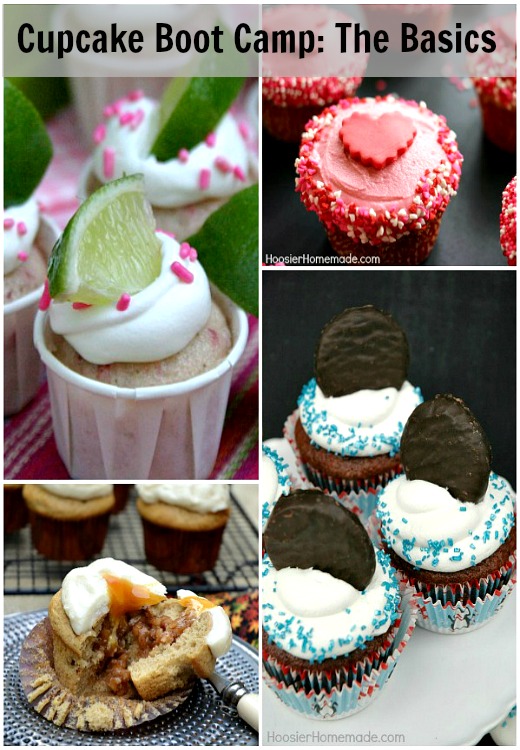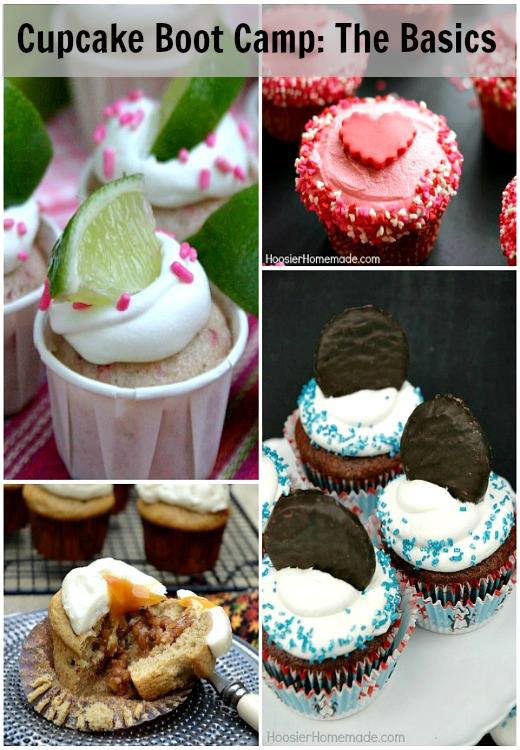 Like I mentioned, today we are learning all about the basics. And I have to be honest, most of the time I use a cake mix when I'm baking cupcakes, however, I don't usually leave the cake mix plain. There are many different ingredients you can add to a cake mix to easily and deliciously change the flavor. Here I have 4 Basic Cupcake Recipes, 3 of them are made with a cake mix and the other is from scratch.
Strawberry Margarita Cupcake Bites – using a white cake mix and liquid Margarita Mix, they are baked in Nut Cups and you will learn more about those in my video below
Basic Vanilla Cupcake Recipe – from scratch
Apple Stuffed Cinnamon Cupcakes – using a yellow cake mix, adding pudding, cinnamon and vanilla to it, gives it a rich flavor
York Peppermint Pattie Cupcakes – using Coffee Creamer to flavor the mix instead of milk or water, there are ton of different creamers that can be used in a cake mix to change the flavor easily
I'm still searching for a favorite chocolate cupcake recipe from scratch, so stay tuned for that. I do like the Chocolate Cupcake Recipe from The Farm Chicks, and shared it many moons ago, but I need to try them again now.
So now let's chat about pans, liners, and filling them…
The Perfect Fill Batter Dispenser is available from Wilton at the end of this month. The Nut & Party Cups that I mentioned in the video are shown above in the Strawberry Margarita Cupcake Bites.
NOTE: The Nut & Party Cups are not made for baking. Wilton prefers you not bake in them. I have not had a problem with them yet though, but just wanted to let you know.
I also have a little trick that I use all the time to make a cake mix taste more like homemade…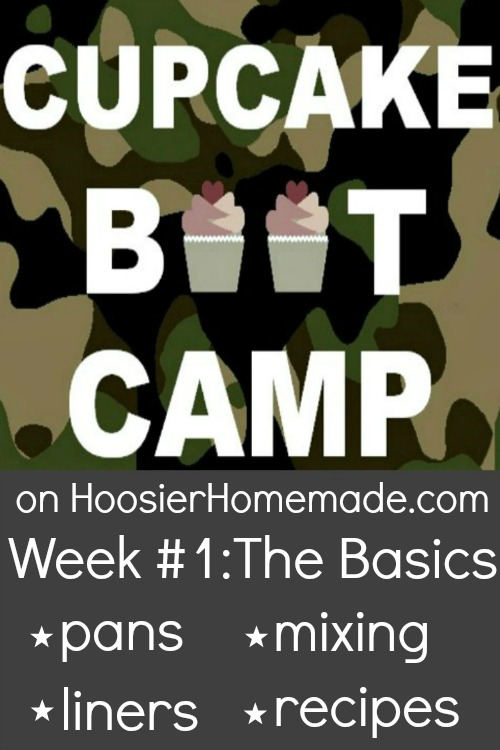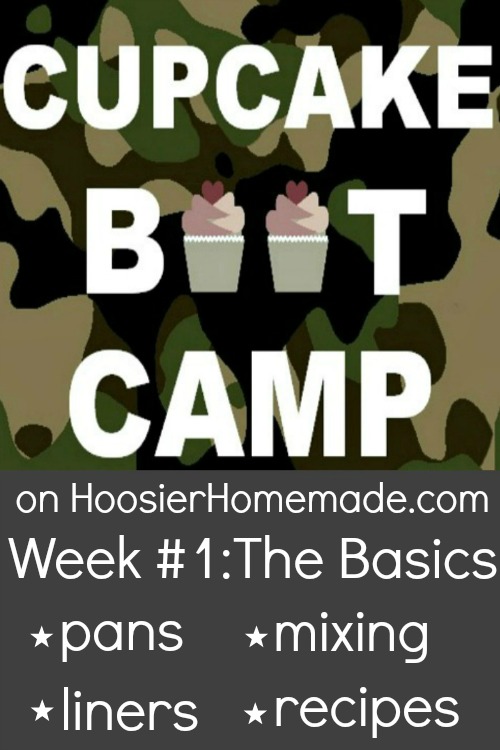 Visit Wilton.com for more cupcake items
Disclosure: I was sent Wilton products for my review. It did not by any means sway my opinion. I love Wilton products and use them every day.