Homemade Christmas Decoration: Homemade Holiday Inspiration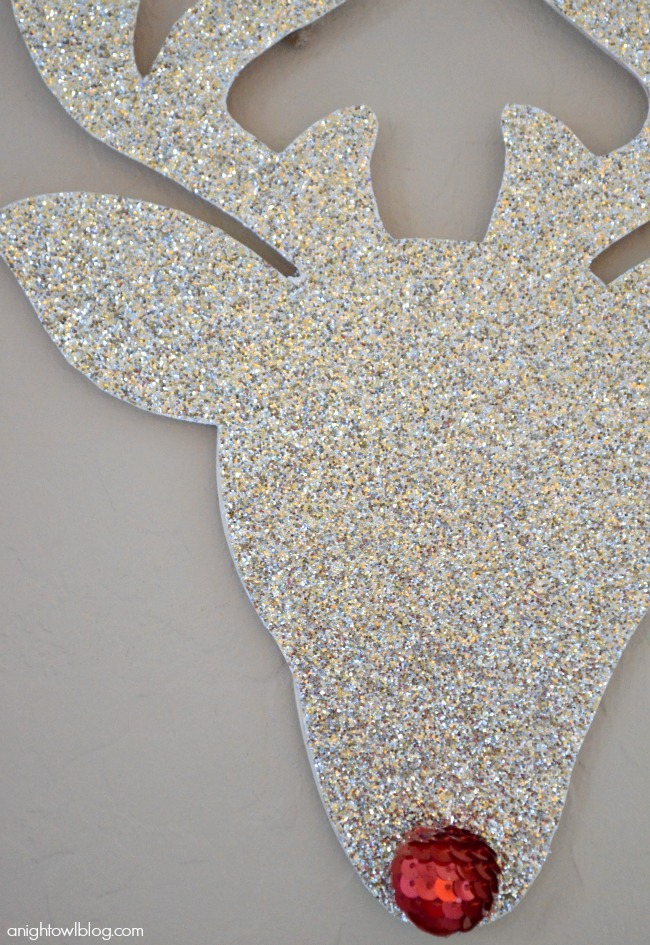 If you have kids, or were once a kid yourself, there's no doubt that Rudolph has been a beloved part of your holiday season. The story of the underdog reindeer who steps up when he's most needed makes Christmas stories, songs and decorating fun! This homemade Christmas decoration takes the reindeer we all love and takes it up a sparkly notch or two!
100 Days of Homemade Holiday Inspiration continues with Day 51! Each day we are inspiring you with  recipes, decorating ideas, crafts, homemade gift ideas and much more!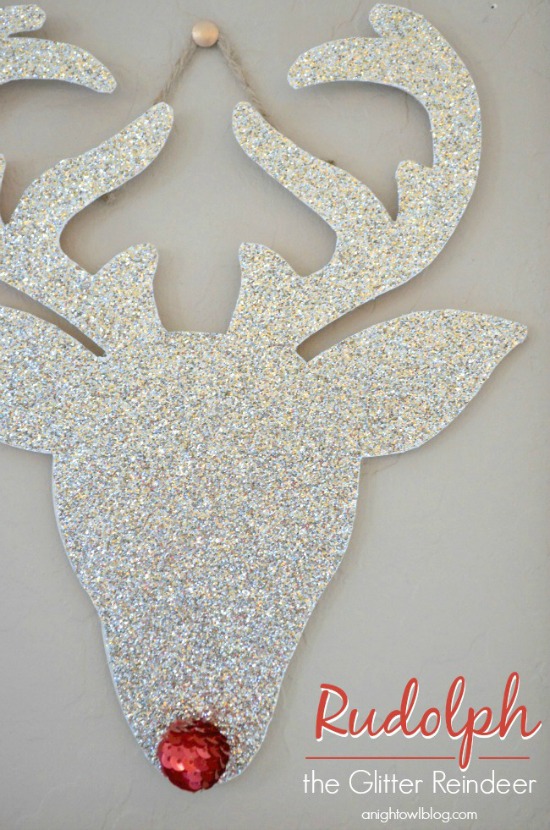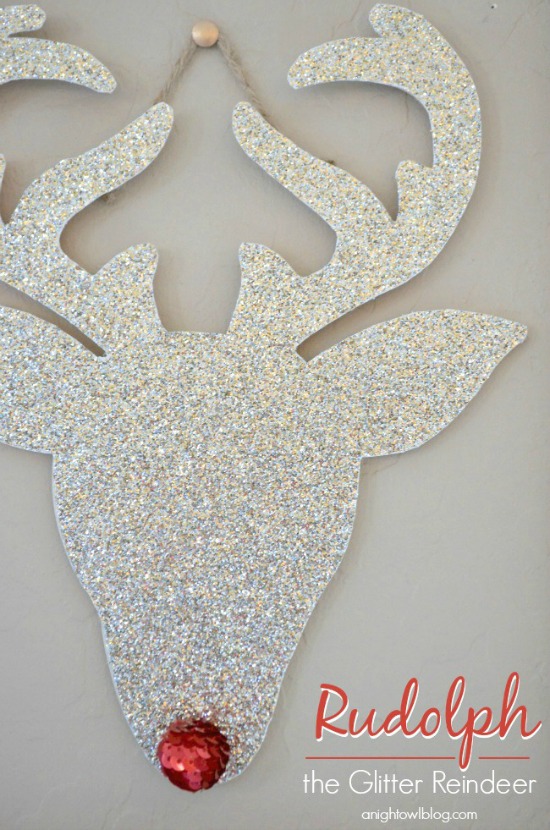 Can't you just see him sparkling away the walls in your home? I know I can. And I love how Kimberly has him hanging inside a rustic old frame. That juxtaposition of old and new is fabulous! Rudolph is going to look great on your walls!
Thanks to Kimberly from A Night Owl Blog for sharing this adorable homemade Christmas decoration with us for our 100 Days of Homemade Holiday Inspiration!
Find the instructions by clicking the link below…