Christmas Pretzel Hugs – 100 Days of Homemade Holiday Inspiration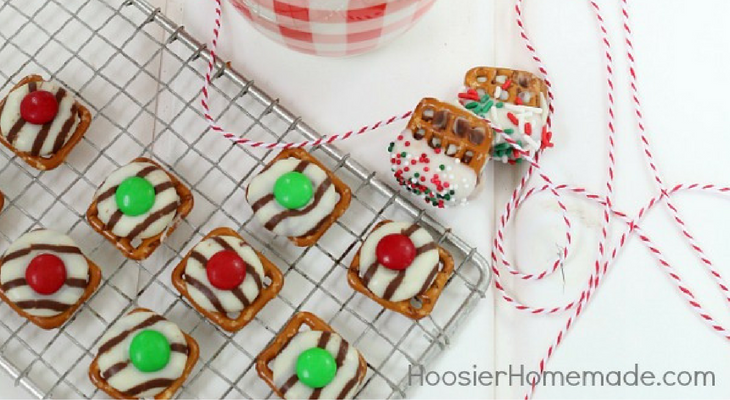 Give someone a hug this Christmas with these adorable Pretzel Hugs! They're the perfect treat for the holidays! I guarantee you'll be taking more than one hug!
100 Days of Homemade Holiday Inspiration continues today with day 94! Each day we will be inspiring you with  recipes, decorating ideas, crafts, homemade gift ideas and much more!  
With their candy top and tiny M&M stacked atop it, these hugs are just the cutest Christmas treat you'll ever see. The best thing about these hugs is that you can use whatever flavor Hershey's Kisses you want! I might just have to try a few with peppermint!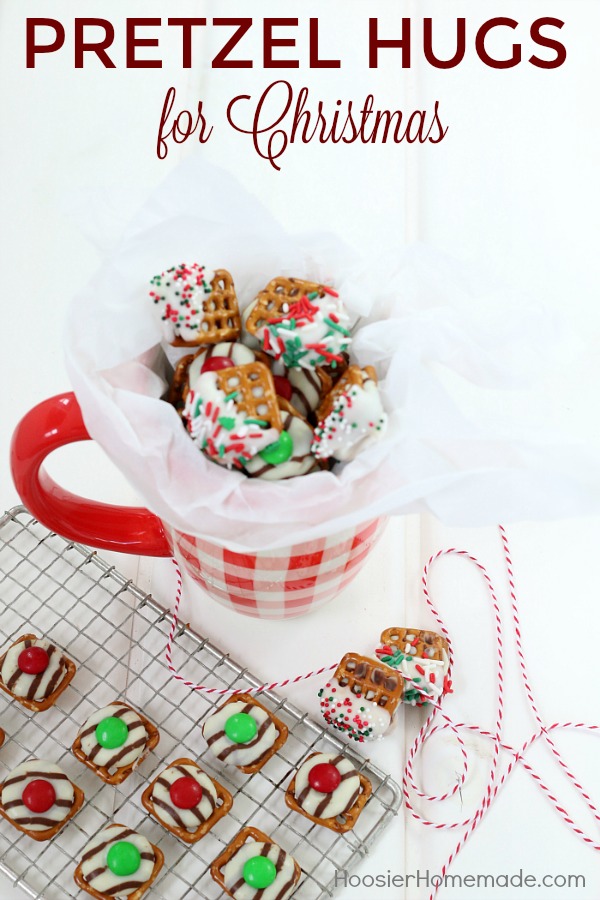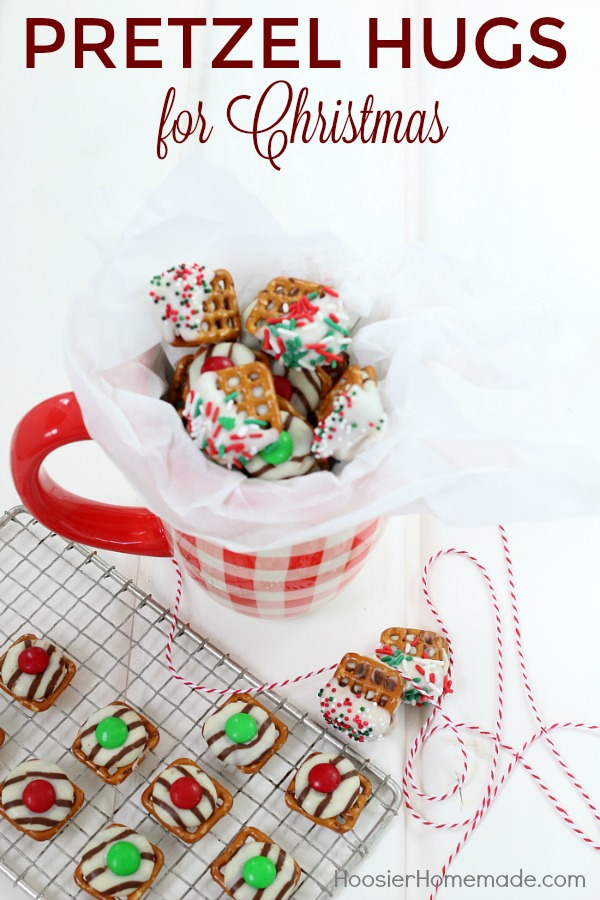 Not only are they delicious but they make a good gift, too! They're a easy Christmas candy that will only take minutes to make which is the best part since the holidays are almost always the busiest time of the year!
Find this Christmas Pretzel Hugs at Hoosier Homemade by clicking the link below…
---
Please join us every day as we spread the Holiday spirit!
Sign up to receive a daily email full of Holiday Inspiration, beginning September 10, 2018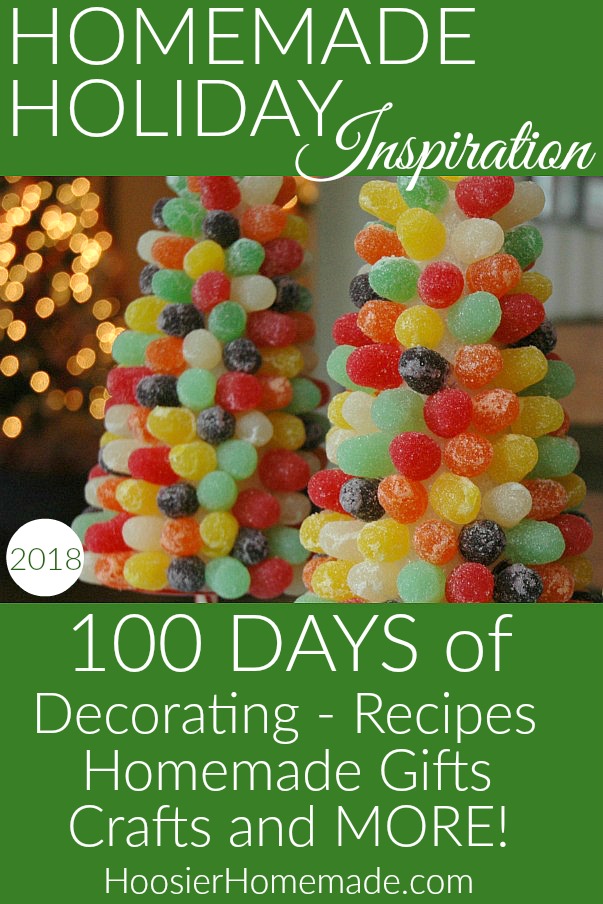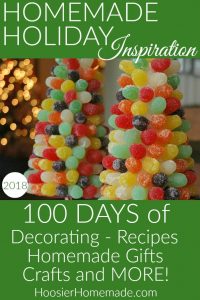 Click on the photos below to see more inspiration from the previous years