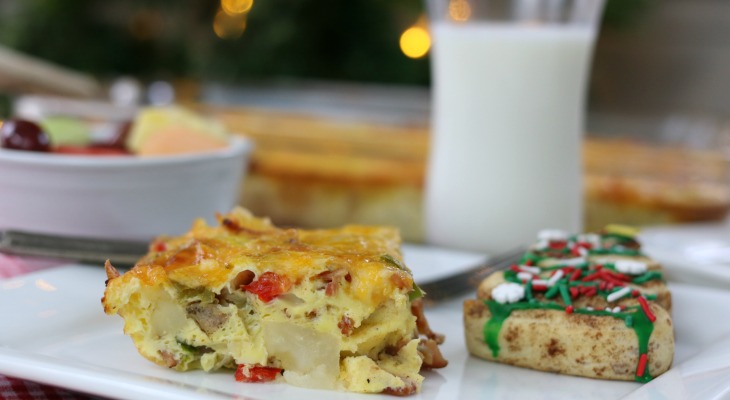 This Breakfast Casserole is the perfect way to serve a crowd, or just your family this holiday season!  The holiday season can be such a crazy time of year- which is why it is my favorite season to make casseroles! They are easy, big, and create delicious leftovers!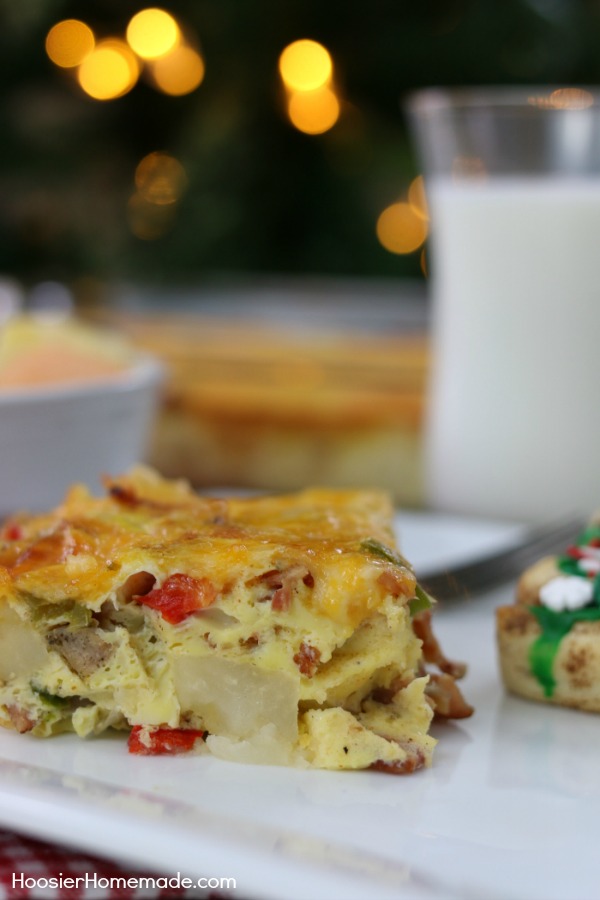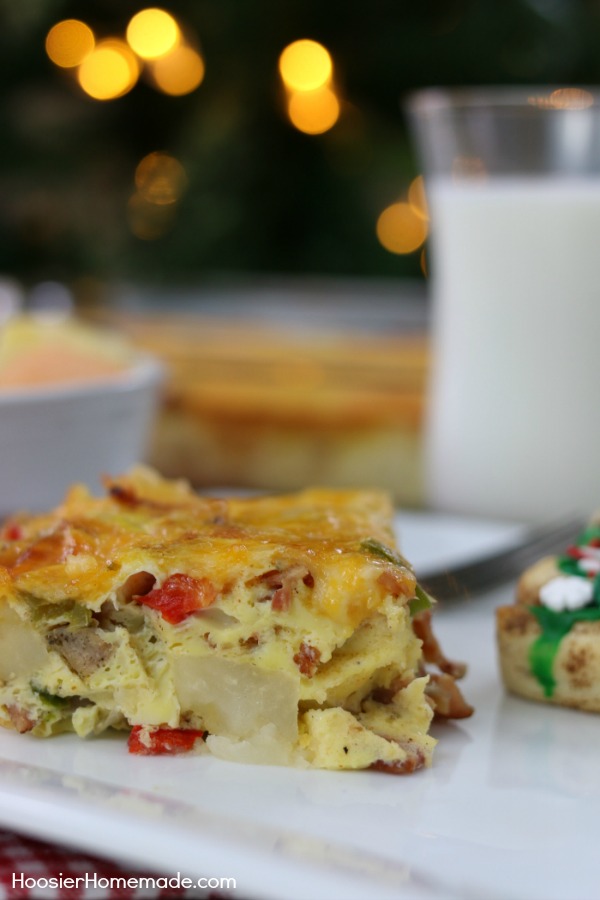 I don't know what it is about breakfast, but sometimes I just can't seem to get it together. Someone always needs something! This breakfast casserole is so good- and even better- so easy- that my mornings go a lot smoother! I have started making one on the weekends and saving the leftovers for the rest of the week. Everyone loves it so much that they don't even mind it for dinner- I am definitely a fan of breakfast for dinner!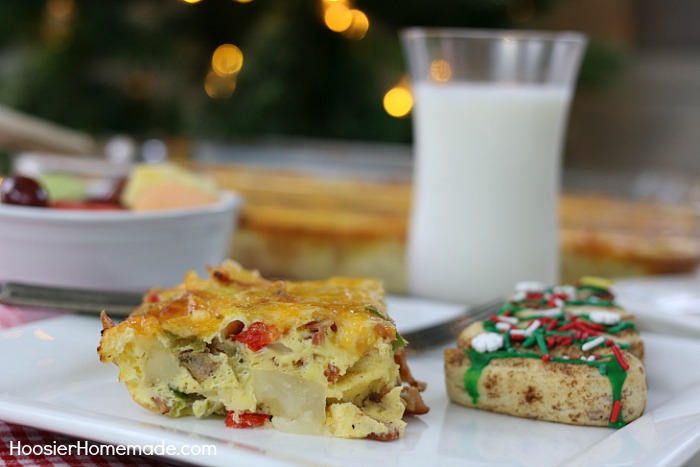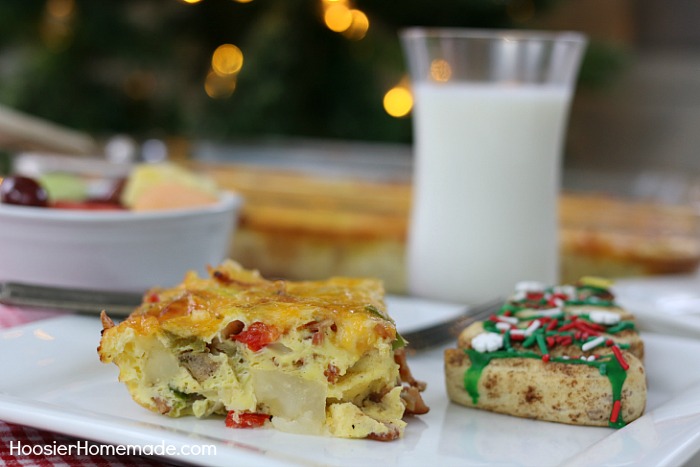 A lot of time my go to easy breakfasts are not too healthy or protein filled (oops…), but this breakfast casserole is filled with protein packed eggs, 2 types of meat, potatoes, vegetables, and even milk- it doesn't get much more filling than that! There are so many ingredients that the little ones don't even notice the veggies- they are two focused on the yummy cheese on top!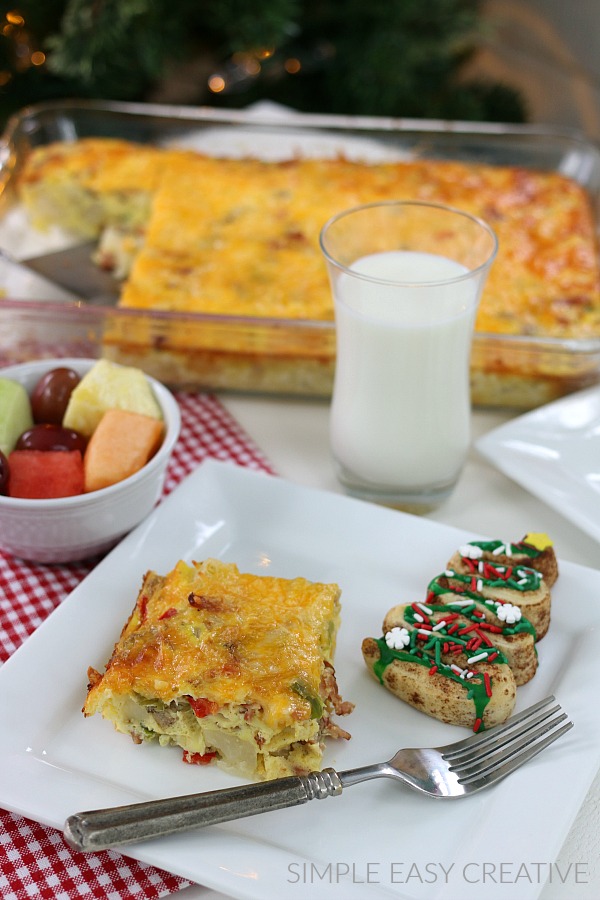 For the Cinnamon Roll Christmas Trees, we kept it super easy and used store bought Cinnamon Rolls. The kids will have fun decorating their own before breakfast.
Cinnamon Roll Christmas Trees
Unroll each individual cinnamon roll
On cookie sheet – form the strip of cinnamon roll into a tree by zig-zagging it back and forth
Mix 1/2 cup powdered sugar with a very small amount of milk – just enough to make a thin glaze
Color the glaze with green food coloring
Bake Cinnamon Roll Christmas Trees according to the directions on the package
Remove from oven and drizzle with glaze and immediately add sprinkles and yellow star at the top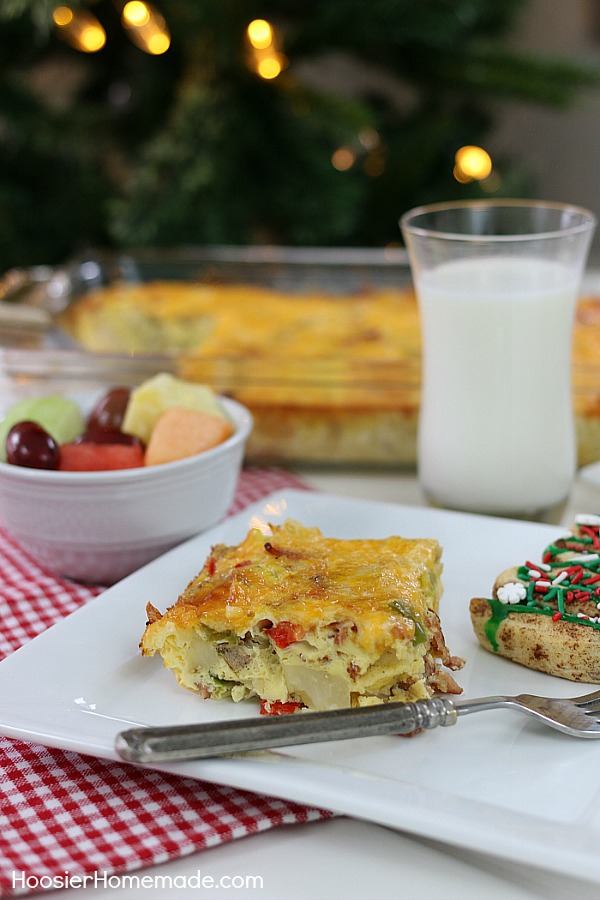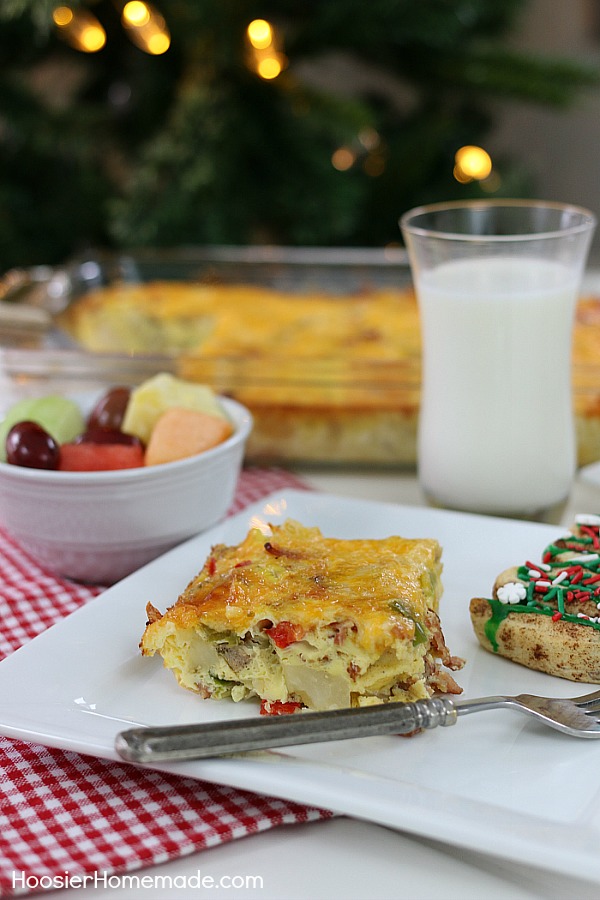 This breakfast casserole is also great for a crowd- it is filling and feeds everyone! Plus you can cut up and cook the meats and veggies the night before- then in the morning add the eggs and pop it in the oven. In such a crazy time of year, do yourself a favor and whip up this breakfast casserole! Everyone will love it and you will love how easy it is!
Looking for more easy breakfast recipes? Click on the photo for the recipes!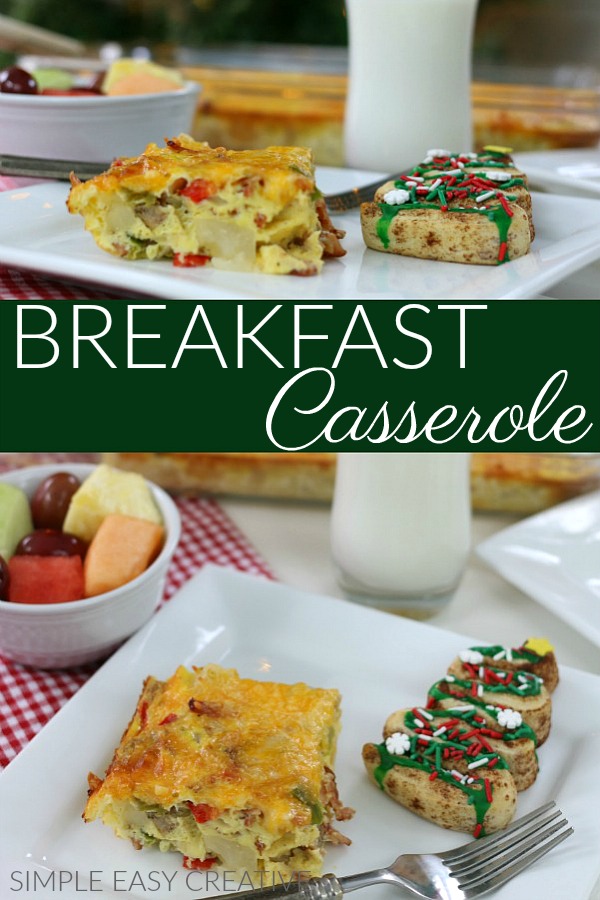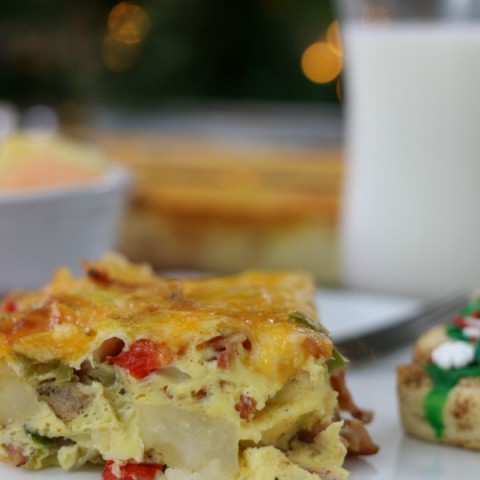 Breakfast Casserole
Total Time:
1 hour
5 minutes
This easy to make breakfast casserole is perfect for holiday mornings, yet easy enough for everyday!
Ingredients
2 tablespoons butter
1/3 cup red bell pepper, chopped finely
1/2 cup green bell pepper, chopped finely
1/2 cup onion, chopped finely
4 pieces Fulled cooked Chicken Bacon, chopped
4 Fulled cooked Chicken Sausage Links, chopped
1 bag (20 oz) Simply Potatoes, diced
1 teaspoon salt
1/2 teaspoon pepper
12 eggs
1/2 cup milk
1 cup shredded cheese
Instructions
Preheat the oven to 350 degrees.
Coat sides and bottom of 13x9 baking dish with butter, or spray with cooking spray
In a large skillet, melt butter
Add red and green peppers, and onions
Saute until tender about 3-5 minutes
Add chopped meat and saute 2-3 minutes
Add potatoes, stir mixture well and cook 5 minutes or until well heated throughout
Add seasonings and mix
Transfer to baking dish
In a large measuring cup or bowl, whisk together eggs and milk
Pour over potato mixture
Top with cheese
Bake for 40-50 minutes or until cheese is melted and lighted browned
Serve immediately
Store leftovers in fridge
Notes
This casserole can be made ahead. Remove from fridge 20-30 minutes before cooking.