Christmas Gift Basket: Holiday Inspiration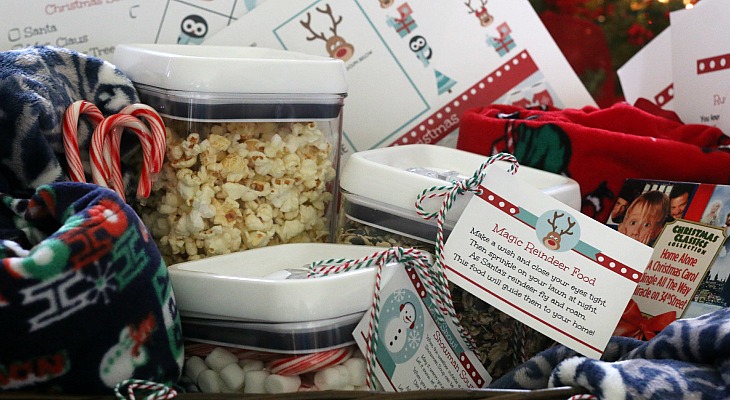 I'm always looking for fun ways to treat my kids around the holidays. When Christmas Eve approaches, I try to keep my kids' minds off of opening their gifts by gifting them a Christmas Gift Basket.
100 Days of Homemade Holiday Inspiration continues with Day 98! Each day we are inspiring you with  recipes, decorating ideas, crafts, homemade gift ideas and much more!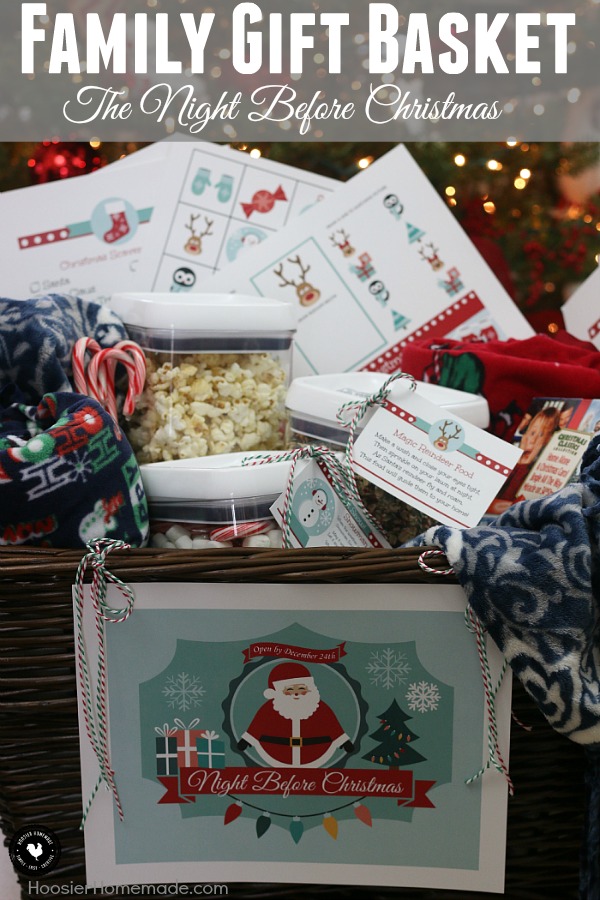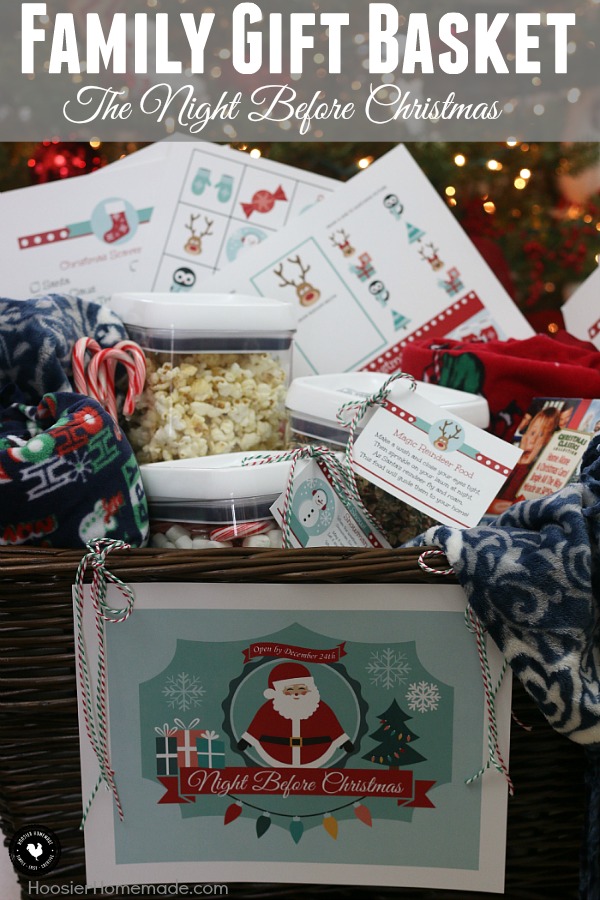 Putting this basket together is as much fun for the adults as it is for the kids. Picking out each item in the gift basket is always a process for us, but we love it. We have to find something every kid will love, which is why we keep it pretty basic with a movie and so on. I'd encourage you to make this a part of your Christmas Eve tradition because kids love it.  Who doesn't love cuddling up with a nice cozy blanket, watching a Christmas movie? It's really not a hard decision.
And don't forget to grab the printables to add to your basket, there are games, tags and more!
Find this Christmas Gift Basket by clicking the link below…
Sign up to receive a daily email full of Holiday Inspiration