Christmas Treat Bags: Holiday Inspiration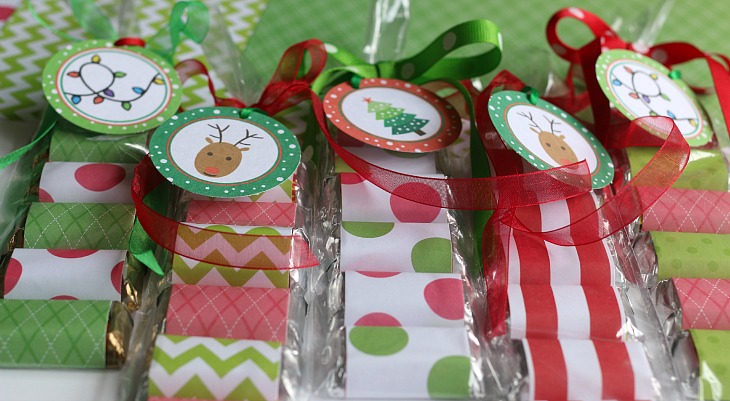 Are you looking for something incredibly cute to give away this Christmas? I am so excited about these Christmas Treat Bags and I'm certain you will love them too. Everyone is short on time and money around the holidays, but your gift list is long, which is why I love these gift bags.
100 Days of Homemade Holiday Inspiration continues with Day 99! Each day we are inspiring you with  recipes, decorating ideas, crafts, homemade gift ideas and much more!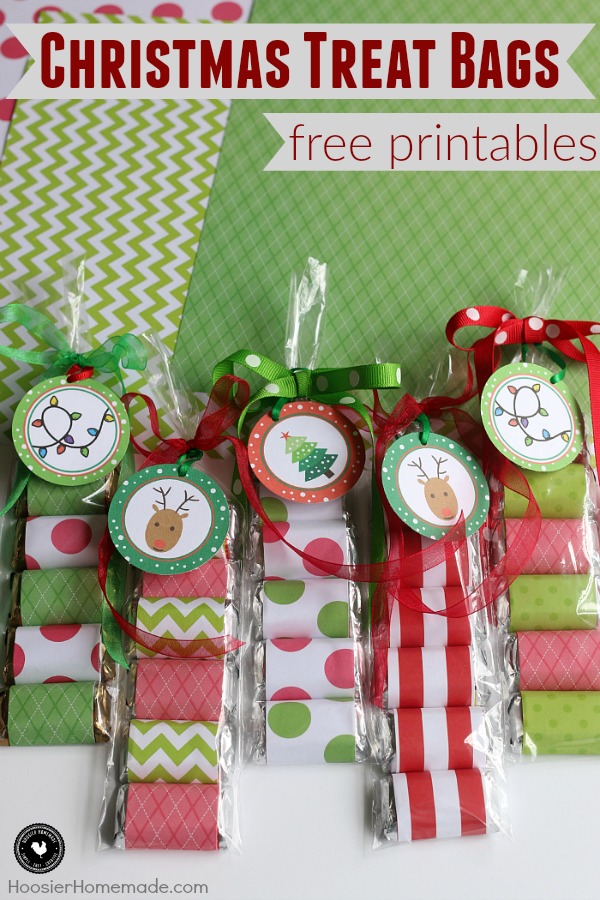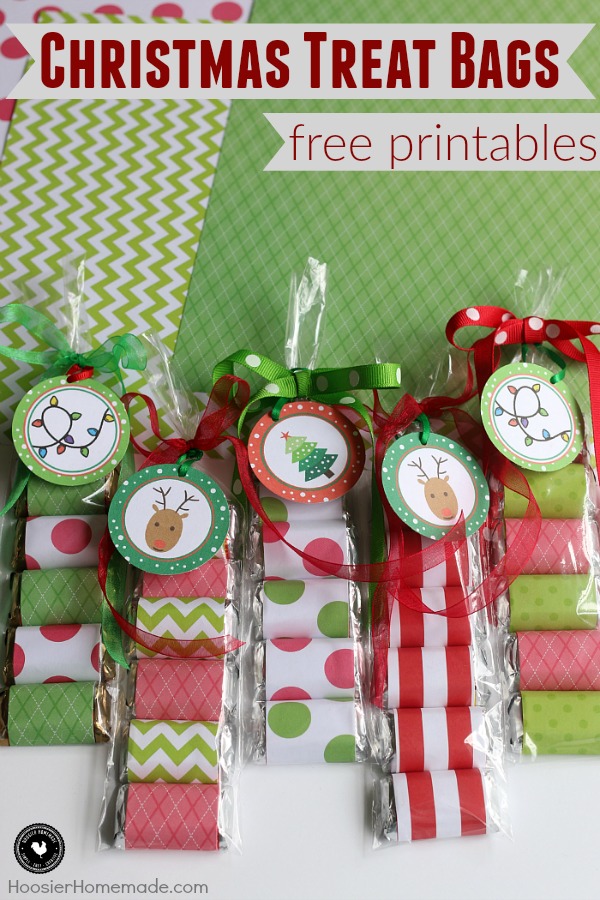 You can print the tags off at home, grab some candy bars and make this gift look extra special. When you create these Christmas Treat Bags, you're also using up stuff you have around your home. I know these are made out of extra scrap paper in the house, how fun! These are a blast to make and even more fun to give. If you have a classroom party to attend and need something to give to the kiddos, this is the way to go. It's a grand way to help celebrate the giving season, without wiping out your pocketbook.
Find this Christmas Treat Bags by clicking the link below…
Sign up to receive a daily email full of Holiday Inspiration