There is something really tasty about Caramel Pecan Pretzel Bars and they are a favorite of mine. They are also really easy to make. I enjoy creating anything in the kitchen that doesn't take up my whole day, don't you? These bars are perfect to take with you to a party or to even make right in your own home. I love how simplistic the ingredients are as well. Literally, caramel, pecans, and a few other ingredients and you'll have yourself some delicious bars.
100 Days of Homemade Holiday Inspiration continues with Day 97! Each day we are inspiring you with  recipes, decorating ideas, crafts, homemade gift ideas and much more!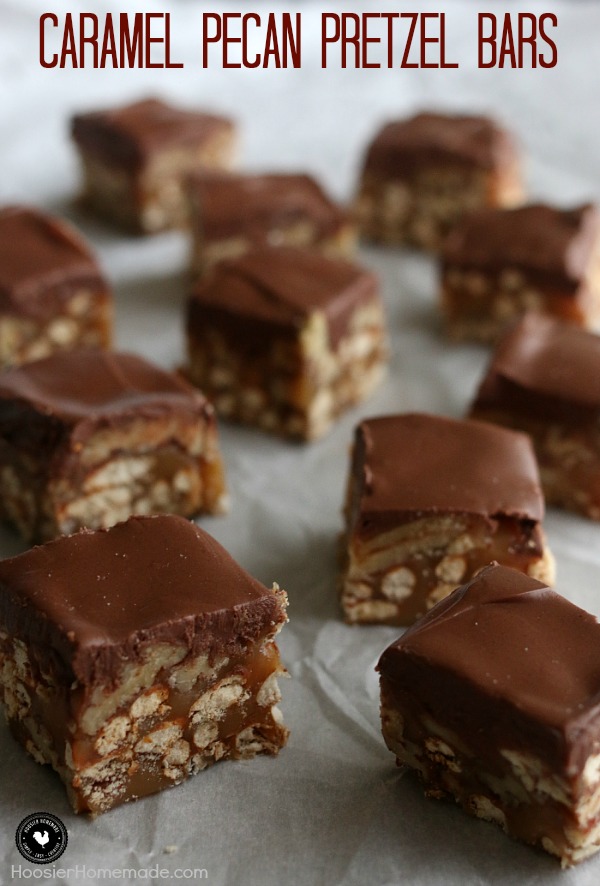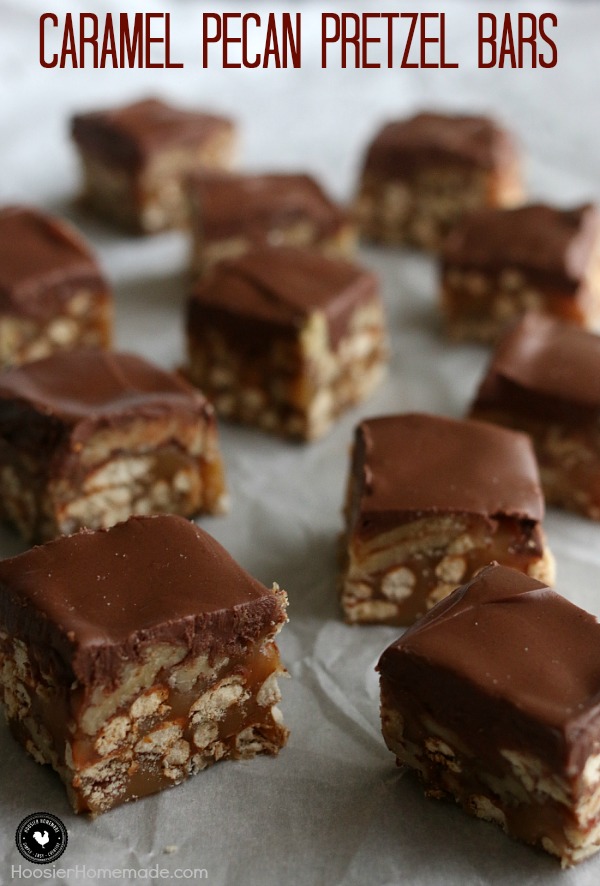 I call it winning when you can be in and out of the kitchen in 15 minutes, don't you? Follow along as we give you a glimpse into making these awesome and super easy bars. These bars are always a hit at any party. Try making them for your next holiday party and see how everyone falls in love.
Find this Caramel Pecan Pretzel Bars by clicking the link below…
Sign up to receive a daily email full of Holiday Inspiration