Enjoying a big breakfast after opening gifts on Christmas morning has been a tradition in our family from the time I was a little girl. This Breakfast Casserole with Sausage is perfect because you can whip it up ahead of time, pull it from the fridge and have a delicious and easy breakfast.
100 Days of Homemade Holiday Inspiration continues with Day 15! Each day we are inspiring you with  recipes, decorating ideas, crafts, homemade gift ideas and much more!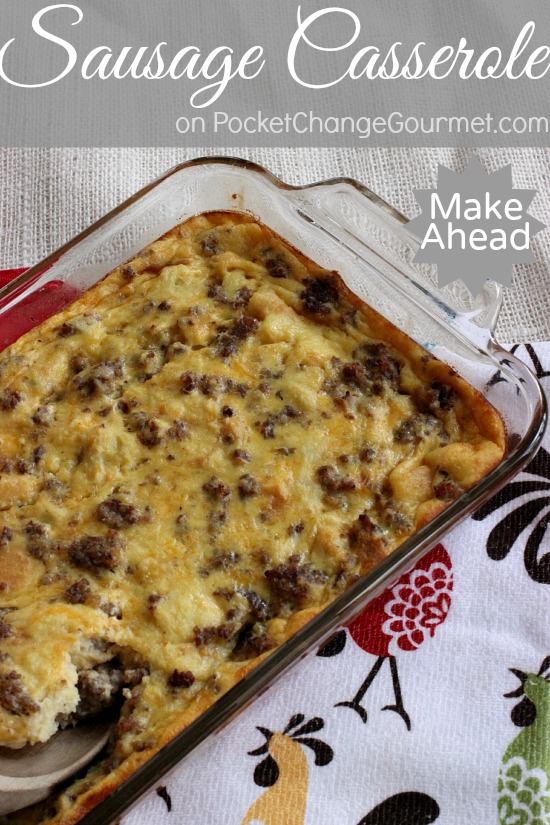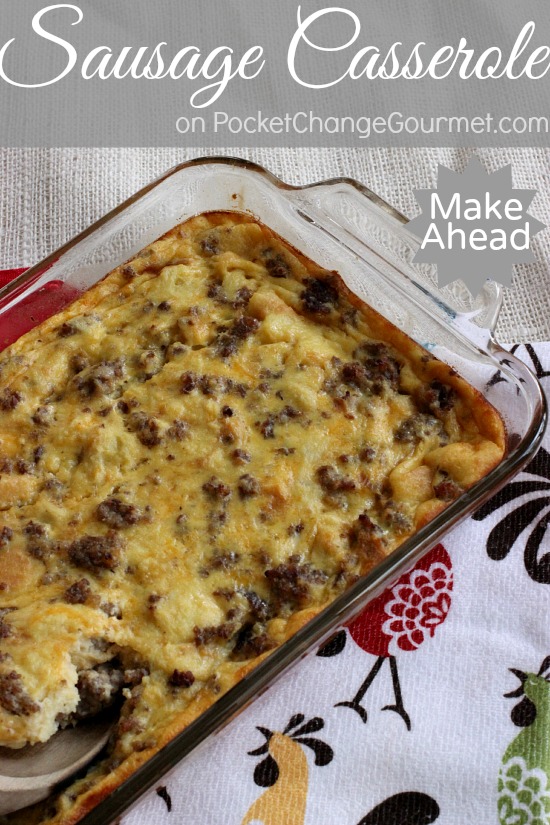 Not only is this Sausage Casserole really good, it's super easy to put together. Just a quick whisk of the eggs and milk, a little mustard and salt for seasoning and it's ready for the sausage, cheese and bread. Cover and pop it into the fridge overnight and it's ready to be baked the next morning! Add a fruit salad and this Cinnamon Pecan Coffee Cake and you have the perfect breakfast for Christmas morning!
Heading to a party? Prepare this overnight breakfast casserole, add a kitchen towel and tag for the perfect hostess gift!
Find the recipe by clicking the link below…