Coffee Cake is one of those dishes that is perfect for any occasion. It can be enjoyed in the morning with a cup of coffee or tea, as a snack, taken to a potluck, or even served as a dessert. This Cinnamon Pecan Coffee Cake is sure to make your day special! It's super easy and actually has coffee right in the cake.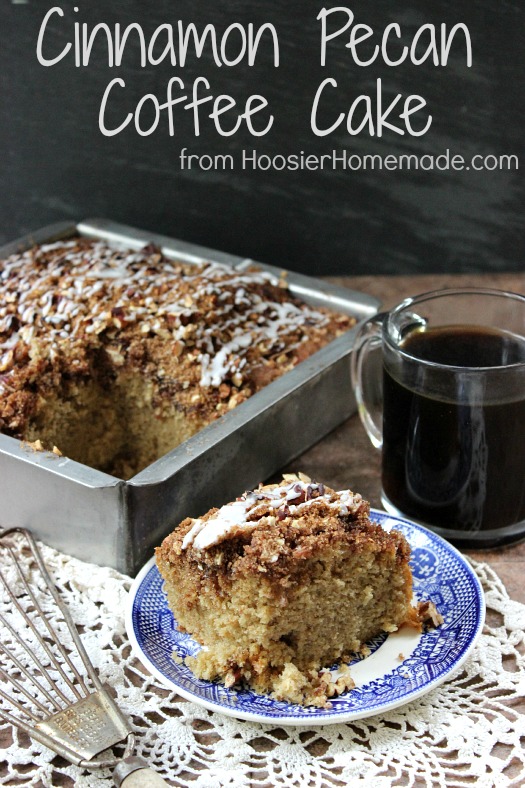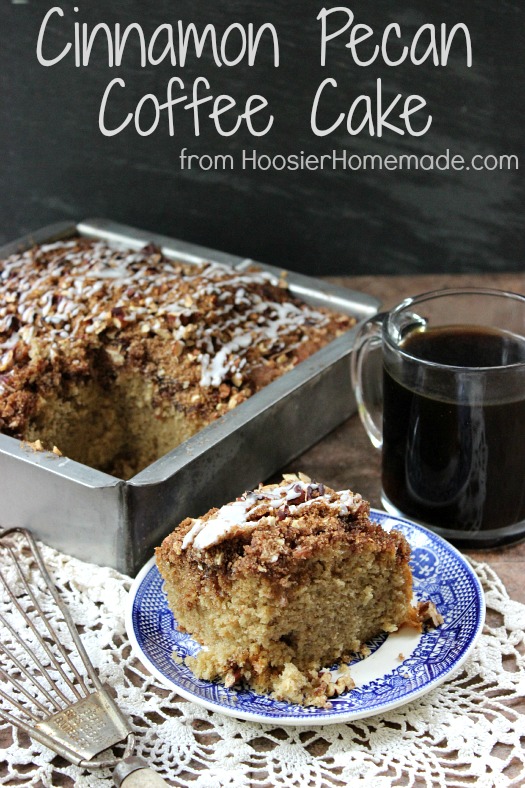 I've made Coffee Cake lots of times in the past, but I have never actually put coffee in the cake. You see, I'm more of a tea drinker myself, so it never really occurred to me to add coffee. And even though there is coffee in this Coffee Cake, it really doesn't taste like coffee. Doug on the other hand is a coffee lover, and he was anxious to give this Cinnamon Pecan Coffee Cake a try.
The verdict…two thumbs up from him and the boys!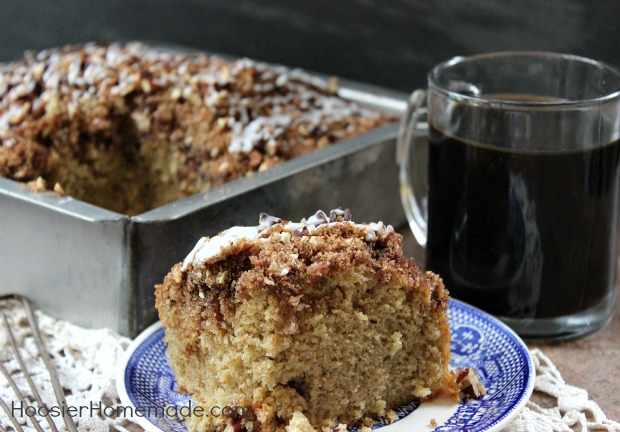 The cake is moist and has a rich flavor. And the addition of cinnamon and pecans is perfect.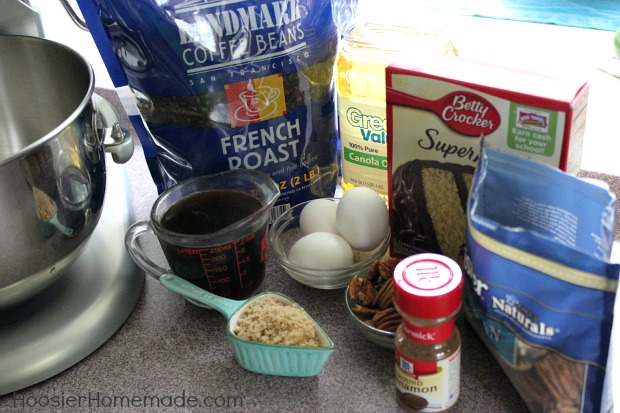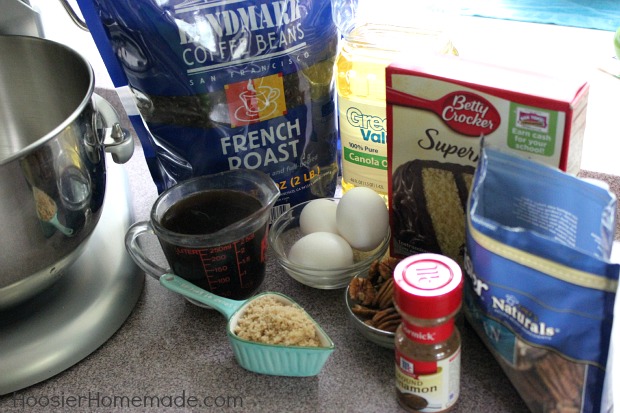 This Cinnamon Pecan Coffee Cake starts with a cake mix, making it super easy and quick to toss together. Just like a regular cake mix, you will need eggs and oil, instead of the liquid in the cake mix, you simply add coffee. Top it off with a combination of brown sugar, cinnamon and pecans.
Landmark Coffee is a family-run gourmet coffee company with over 50 years experience. Their mission is to sell the highest quality coffees at the lowest possible prices. The coffees they select are from the world's finest Arabica beans, and each order is small batch roasted to ensure freshness. Landmark Coffee French Roast is available at Walmart at $14.78 for 2 pounds of beans.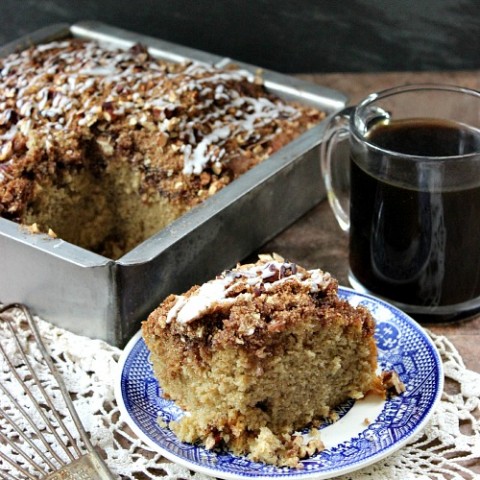 Cinnamon Pecan Coffee Cake
Rich coffee cake with coffee in the cake. Recipe from HoosierHomemade.com
Ingredients
1 (2 layer size) yellow cake mix
3 eggs
1/3 cup oil
1+1/3 cups coffee, brewed and cooled
1 cup brown sugar, firmly packed
2 teaspoons cinnamon
1 cup chopped pecans or walnuts
Drizzle - 1/3 cup powdered sugar and 1-2 teaspoons milk
Instructions
Preheat oven to 350 degrees and spray pan - see notes below
In a large bowl, mix together the cake mix, oil, eggs and coffee until well blended and smooth
Pour into baking pan
In a small bowl, combine brown sugar, cinnamon and nuts
Sprinkle over top of cake batter
Bake at 350 degrees for about 30 minutes or until a toothpick inserted in the center comes out clean
Cool completely and drizzle with glaze if desired
Notes
Bake this coffee cake in 2 round - 9 inch pans or 1 square pan. I used a square pan and it was a little too full, but still worked fine.
For more coffee recipes, visit these Walmart Moms…


Linking to…Gooseberry Patch