It's about that time when the Cold and Flu Season will hit. Why not be ready to care for a friend, neighbor or family member with a Gift Basket? Send them some healing with this Get Well Gift Basket.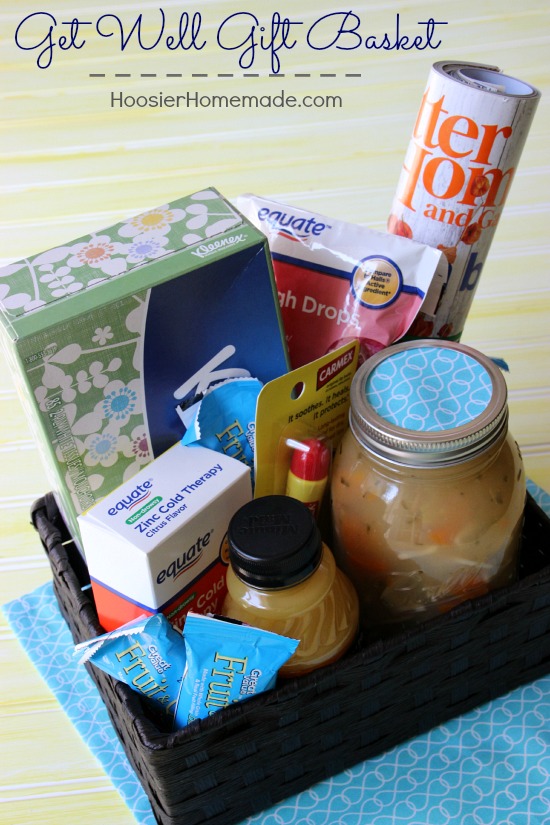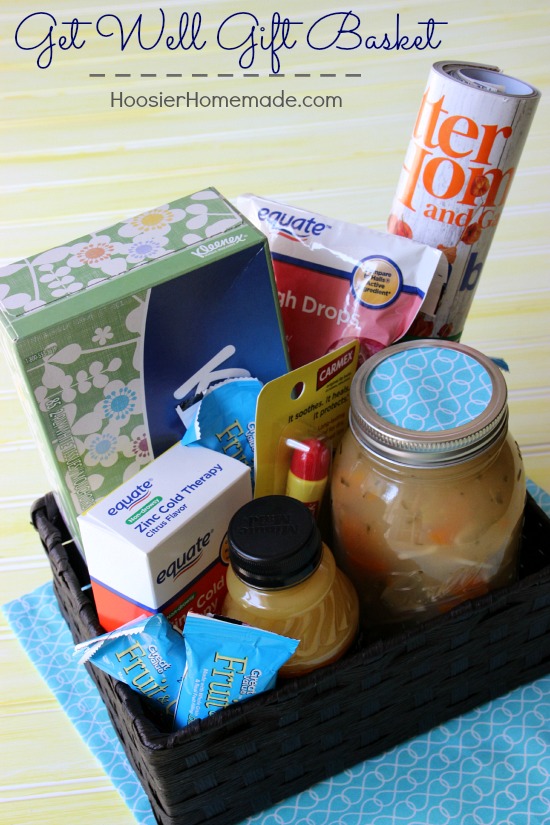 One of the worst things, in my opinion, is being sick. Almost everyday I hear about a friend that isn't feeling well, especially during the cold and flu season. So this year, I decided to be ready to help them by delivering a little Gift Basket full of items to help them feel better.
When I was a little girl my Mom would always buy me a new coloring book and crayons when I was sick. The year I had Mono, my sophomore year in High School, I went through several. So over the years I have done that with my boys, although their love for coloring really didn't match mine. I almost added a coloring book and crayons to this basket, but opted for a great magazine instead.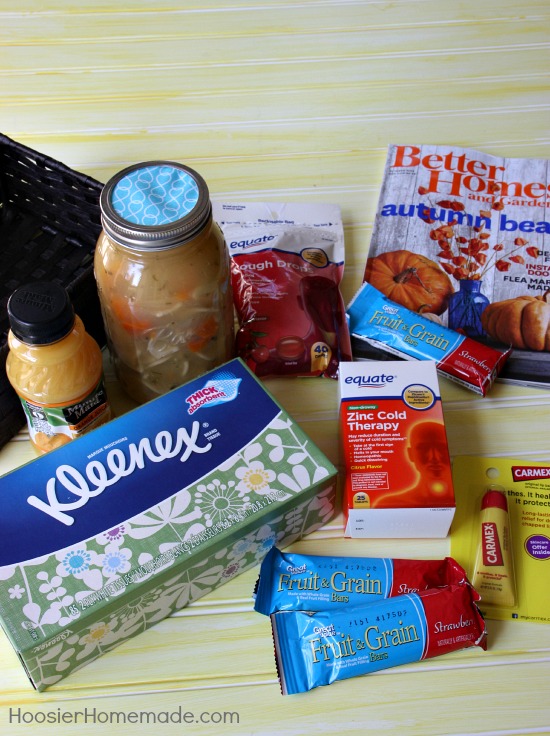 Putting together a Gift Basket is much easier than you think, it takes minutes, they are affordable and the rewarding feeling lives on forever. I found everything I needed for this Get Well Gift Basket at Walmart they are the one-stop shop, you know?
Get Well Gift Basket Items
Basket – any size will work depending on what you are putting in it, you can find some really cute baskets in the Housewares department
Soup – you can make homemade, we like this Chicken Noodle Soup, it has lots of garlic which is great for clearing out a stuffy head from a cold, or you can buy canned soup
Kleenex
Cough Drops
Lip Balm – perfect for chapped lips
Drinks and Snacks – we added Orange Juice and Breakfast Bars
Magazine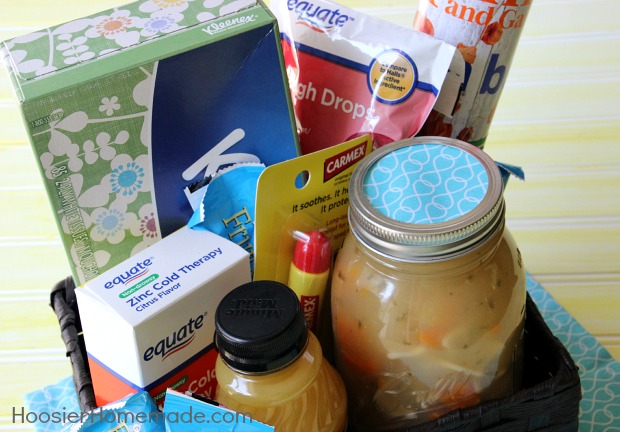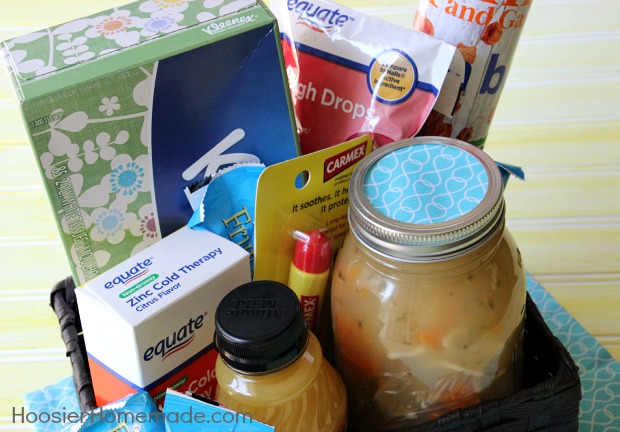 This year, be ready for colds, allergies and the flu, learn more.