A fun, exciting and some times nerve wracking time of year is upon us…Back to School! We have had fun sharing Back to School ideas with you lately, we have a couple more to share so stay tuned. These Back to School Cupcakes are fun for an after-school treat, Back to School Party or even as a teacher treat.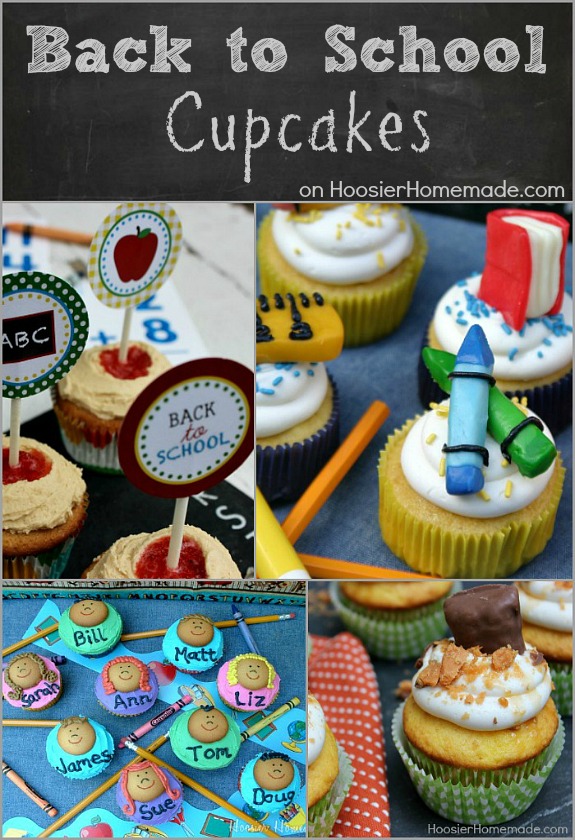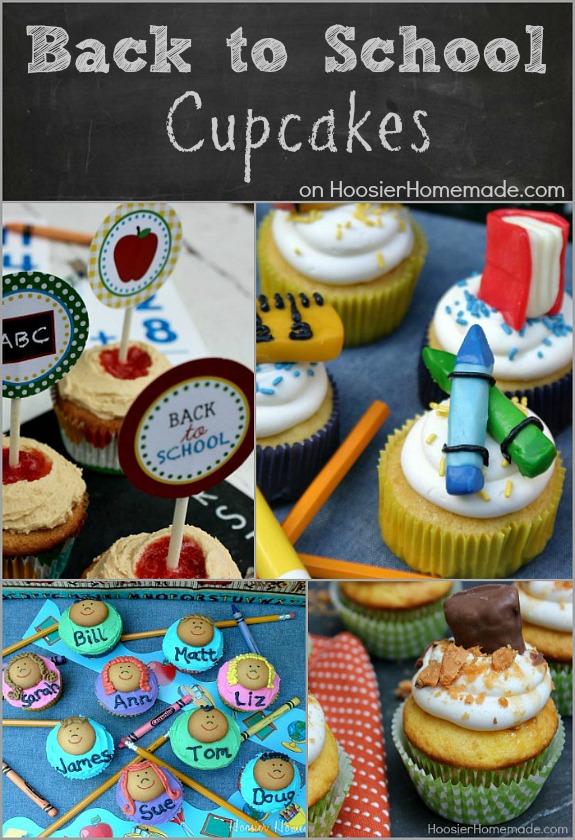 I can hardly believe how fast the Summer went, time just flies doesn't it? Our two older boys are back in college and our youngest started his junior year in High School today, that just simply blows me away.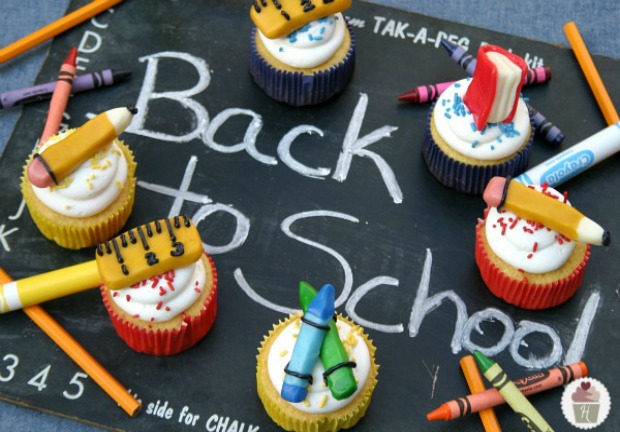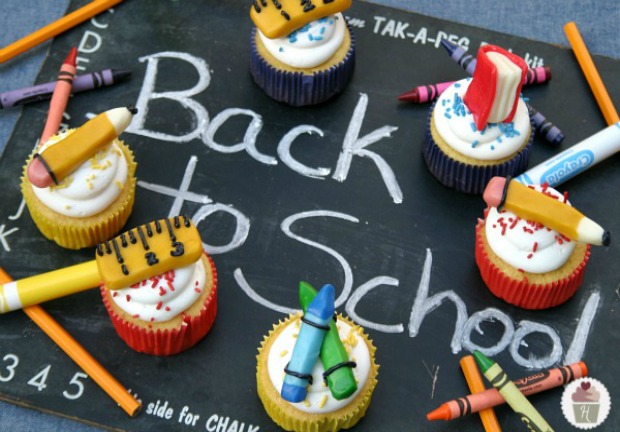 These fun to make Back to School Cupcakes have School supplies made with Candy Clay. They are easy enough for the kiddos to help with too!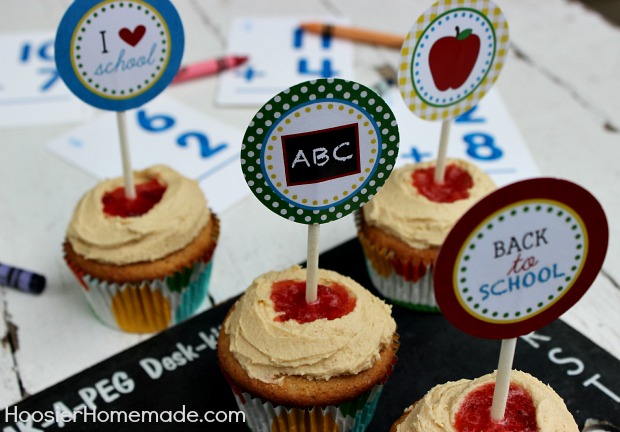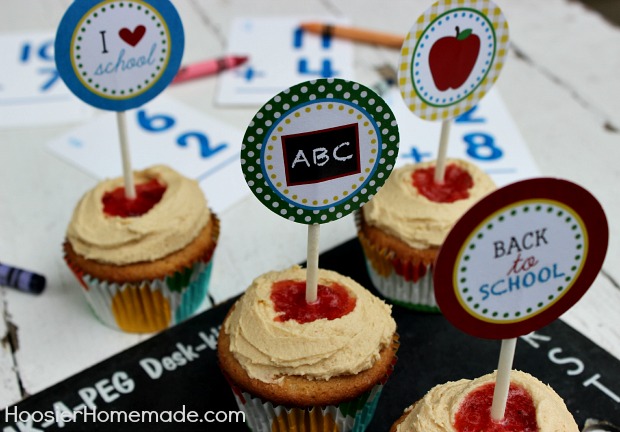 Nothing says school more than Peanut Butter & Jelly, and cupcakes also come with a FREE Back to School Cupcake Topper!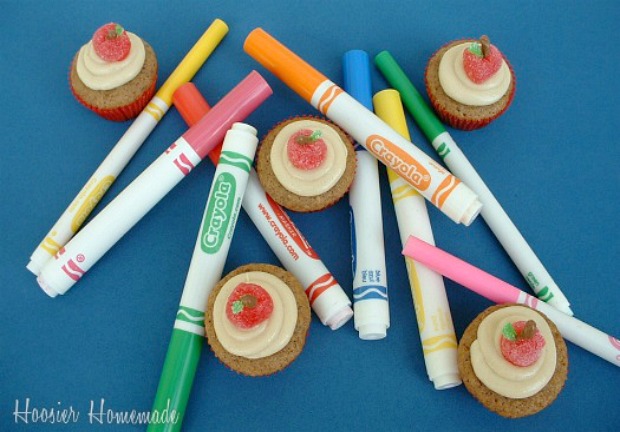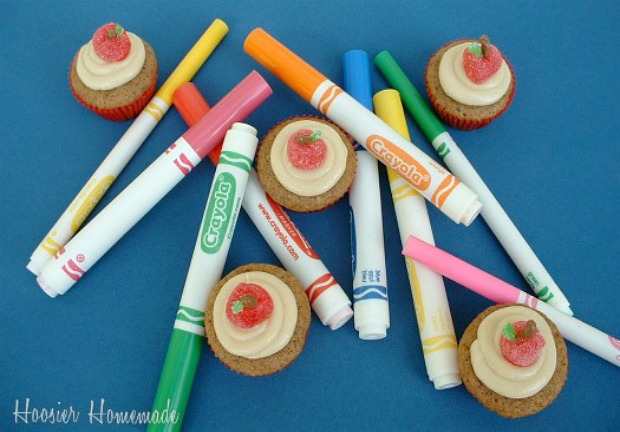 Mini Apple Spice Cupcakes with a gummy apple and video on how to make them…a perfect lunch box treat!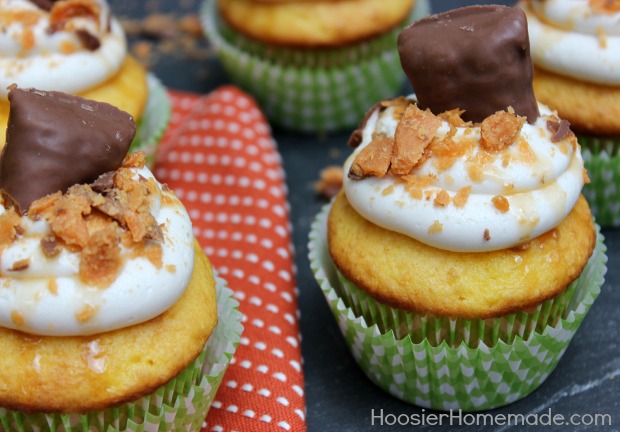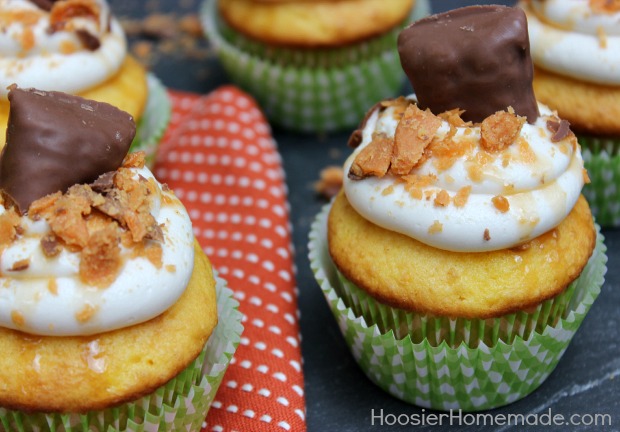 Who doesn't love Butterfingers? Treat the kids to these Butterfinger Cupcakes for an after-school treat or Back to School Party!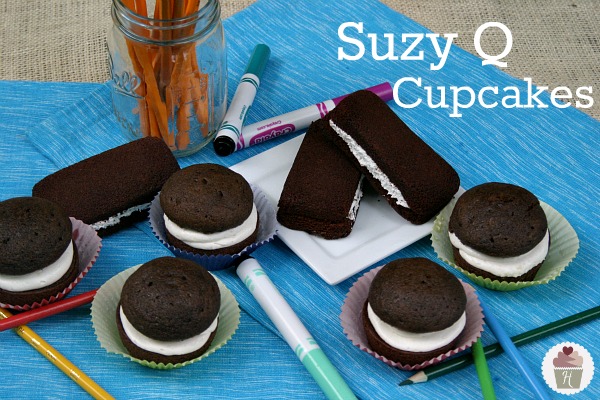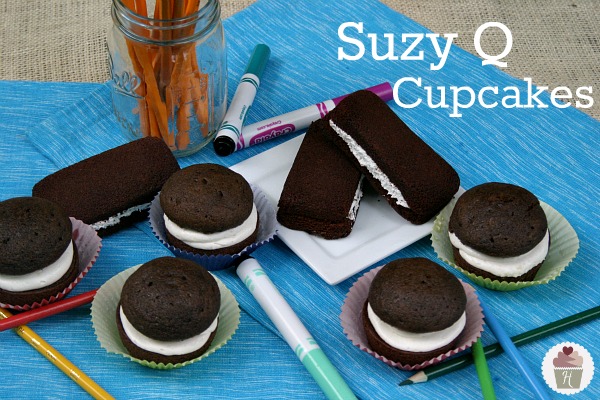 These Suzy Q Cupcakes would make a great after school treat! I shared the recipe in Cupcake Chronicles Newsletter.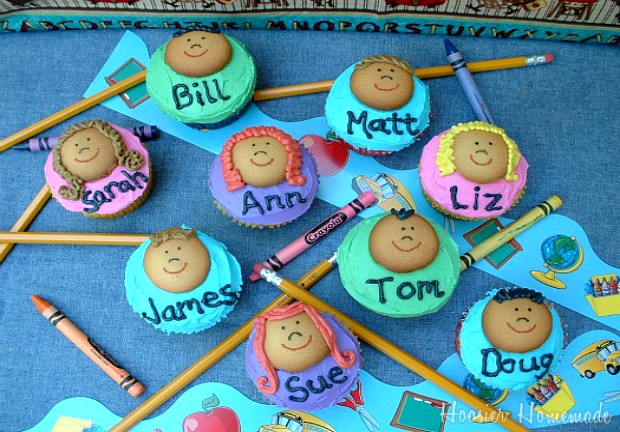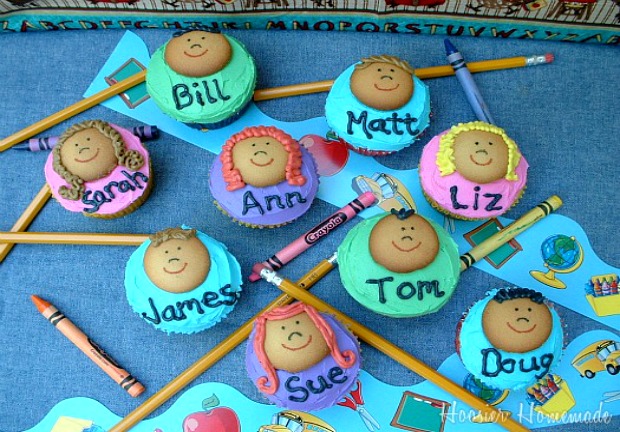 How fun are these Classroom Kids Cupcakes? A perfect treat for the whole class!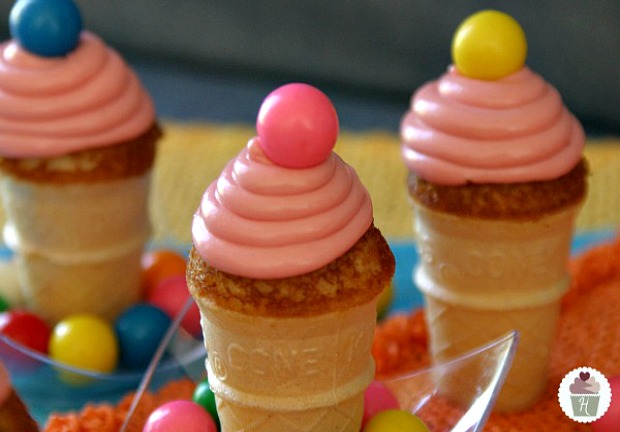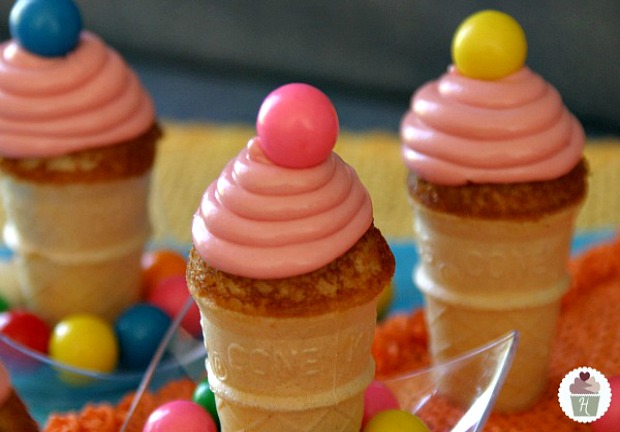 The kids will be super excited when you make these Mini Ice Cream Cone Cupcakes with Bubble Gum Frosting!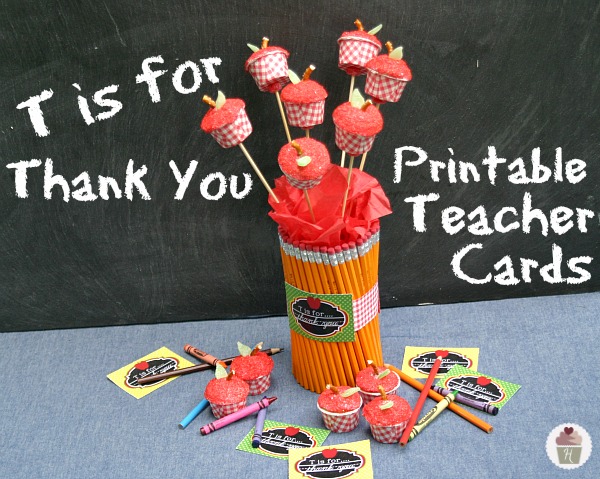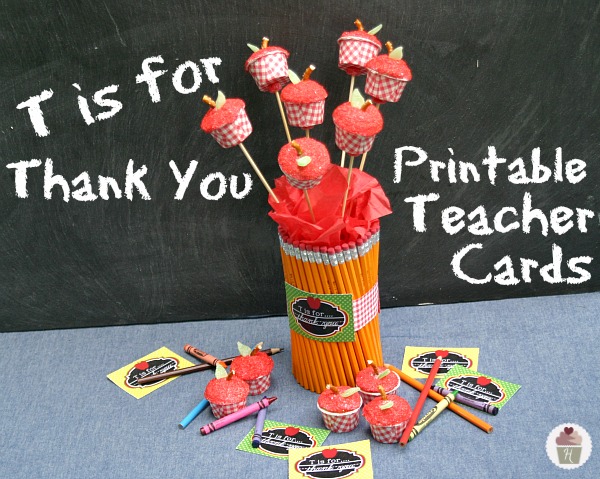 These little Apple Cupcake Pops are simple to make, and are the perfect treat for the teacher. And they come with a FREE Printable Teacher Thank You note. You can find them in the Cupcake Chronicles Newsletter.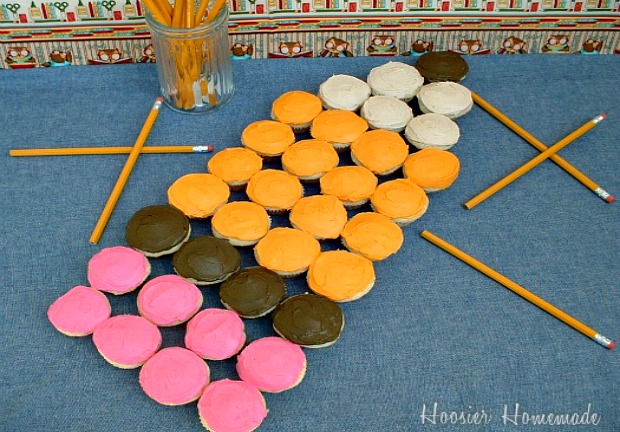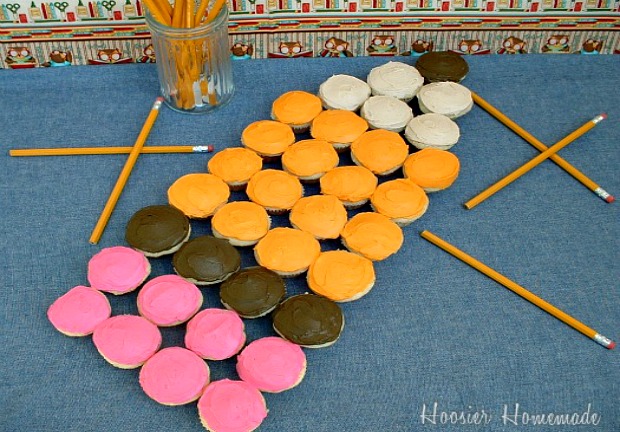 And the Pencil Cupcakes from the Cupcake Chronicles Newsletter are sure to be a hit…super easy too!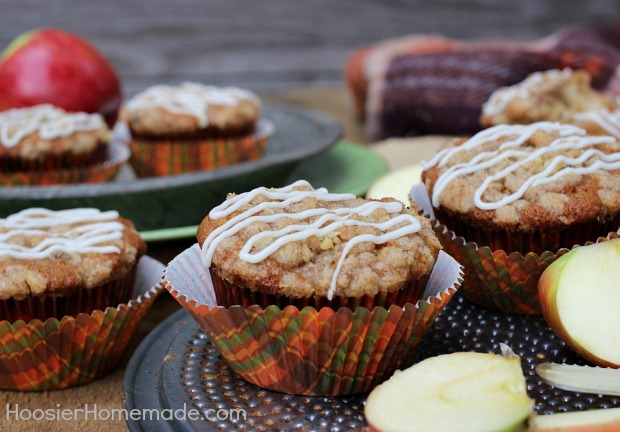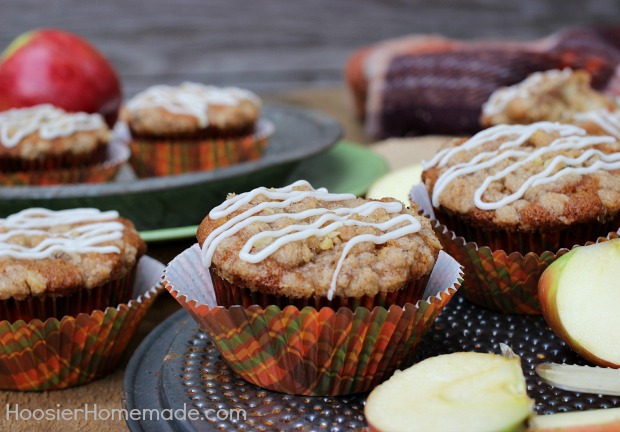 These Apple Crumble Cupcakes are not only delicious for dessert, but make a quick breakfast too!