It's that time of year – time to head to the apple orchard, pick apples and enjoy all the recipes that are available right now. We are blessed to have many apple orchards here in Northwest Indiana and they are ready for picking.
Last year we shared a few recipes for Apple Week and had such a good time, we thought we would expand it a few more days and also share recipes on Pocket Change Gourmet.
This Apple Bread boasts all the flavors of Fall with delicious Fuji apples and apple pie spice.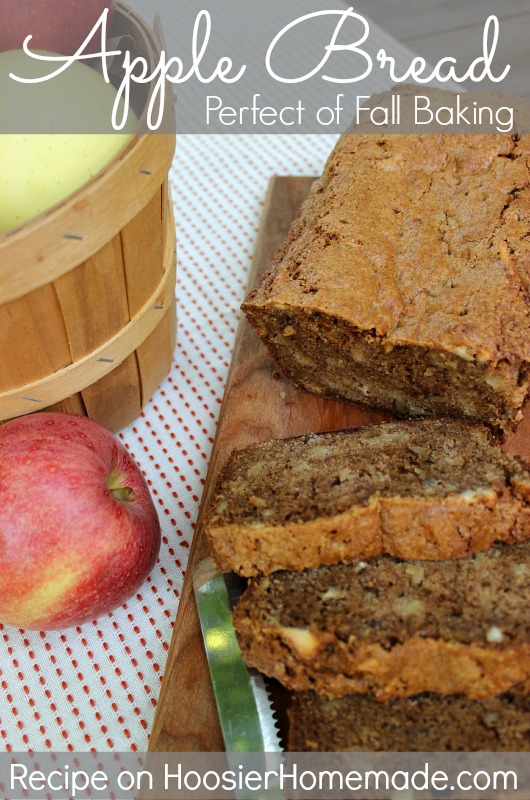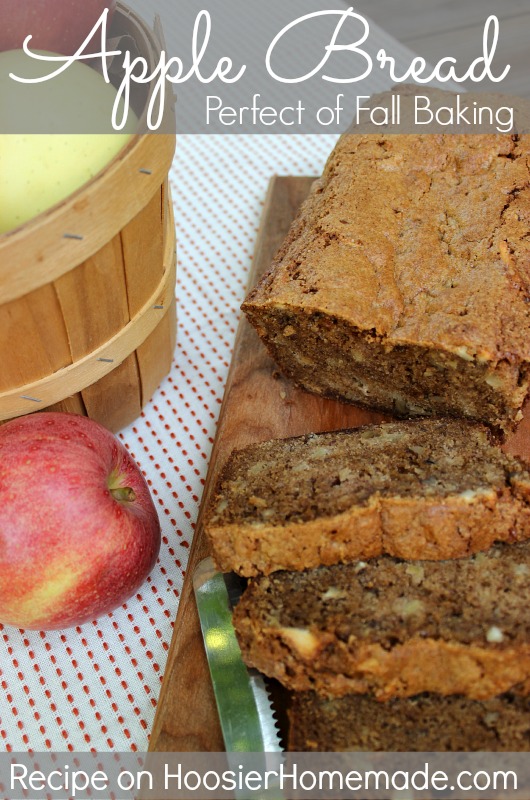 Quick bread is definitely some of the easiest bread you can make. Typically the bread goes together in minutes and has many different flavors, a couple of my favorites are Pumpkin Bread and Zucchini Bread, I have made both many, many times and we love them.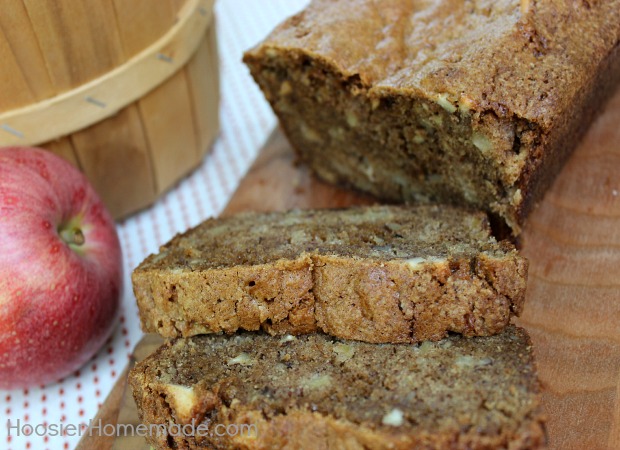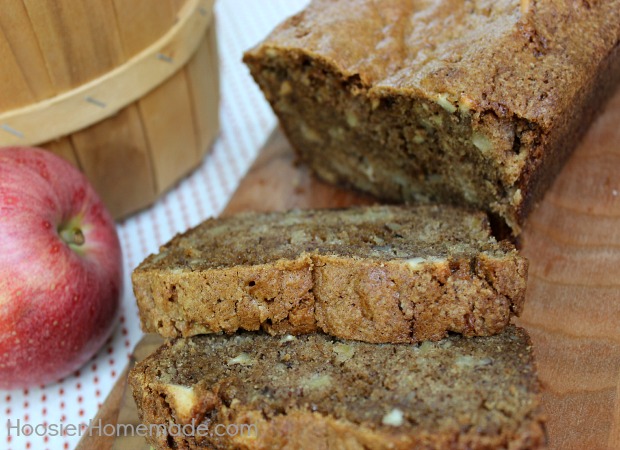 Gooseberry Patch is one of my favorite cookbook authors, this Apple Bread is adapted from Sunday Dinner at Grandma's Cookbook.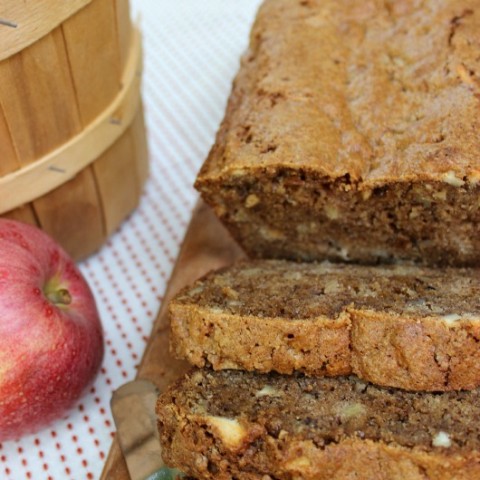 Apple Bread
Yield:
2 - 8x4 bread pans, or 1 bread pan and 2 mini loaves
Delicious recipe with the flavors of Fall. Recipe from HoosierHomemade.com
Ingredients
3 cups all-purpose flour
1 teaspoon baking powder
1 teaspoon baking soda
1 teaspoon salt
2 teaspoons cinnamon
1 teaspoon apple pie spice (recipe here)
3 eggs, beaten
1 cup oil
1 1/4 cup brown sugar, packed
1 cup sugar
1 tablespoon vanilla extract
2 cups Fuji apples, cored, peeled and diced small
3/4 cups chopped pecans
Instructions
Preheat oven to 325 degrees and spray 8x4 bread pans with cooking spray
Sift together dry ingredients; flour, baking powder, baking soda, salt, and spices
In a large bowl, blend together eggs, oil, sugars and vanilla
Gradually add the dry ingredients and blend
Peel, core and cut the apples and pecans, fold into batter
Pour batter into prepared pans
Bake for 40-50 minutes or until a toothpick inserted comes out clean