There once was a cat owner that hated changing the litter box. That cat owner was me, along with just about every other cat owner. I absolutely hate lugging the heavy bag of litter out to refill the box. But now the "weight" is over!
Let me introduce you to the new Tidy Cats LightWeight 24/7 Performance Cat Litter…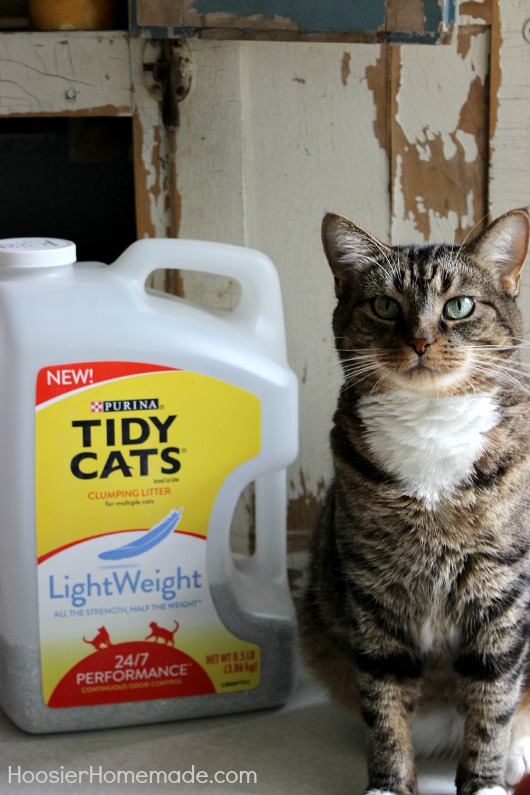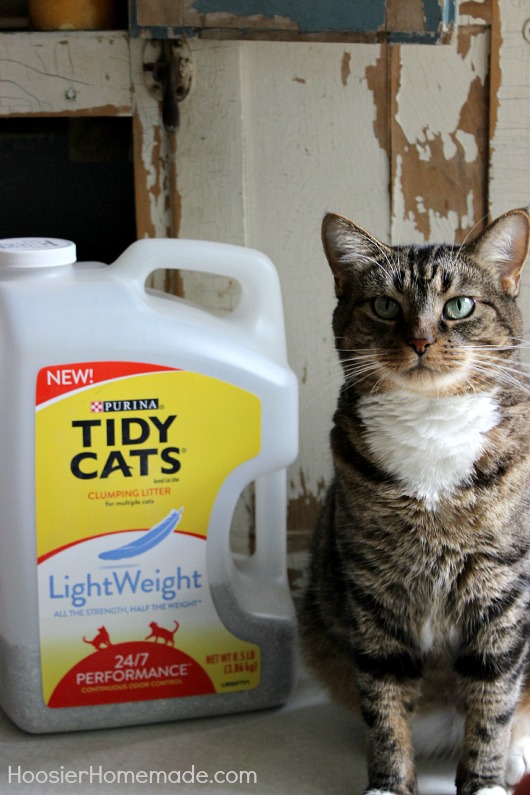 Kali is looking so happy with her new litter! This new Tidy Cats product is half the weight of traditional scooping litters, plus it works around the clock for long lasting odor control. The jug has a built in handle that makes holding on to it super easy. It's also 99.9% dust free and has tight clumps for easy scooping. And with Glade bits, the smell will stay away for much longer. Purina's new line of kitty litter has something for everyone.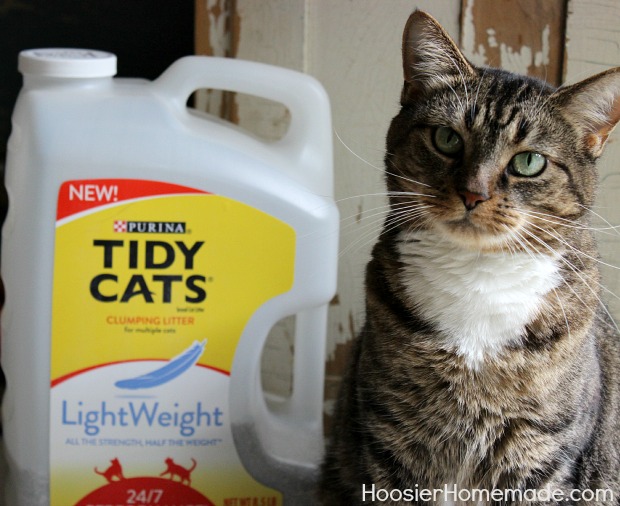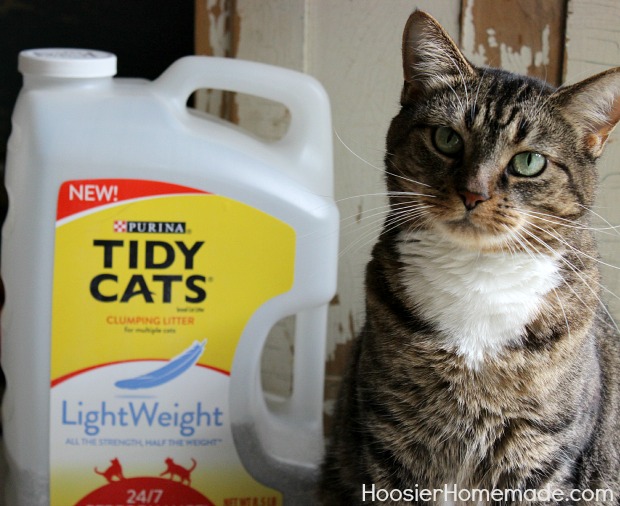 Kali isn't the only one enjoying this new litter; it has also made all parts of litter management easier on me as well. No longer will I huff and puff as I struggle to carry the litter bag. No longer will I have to take extra time with scooping out the litter box. And no longer will I worry about the smell of the box. Pet lovers rejoice!
Pet lovers can now get additional information on the products they love at Walmart.com/Purina.