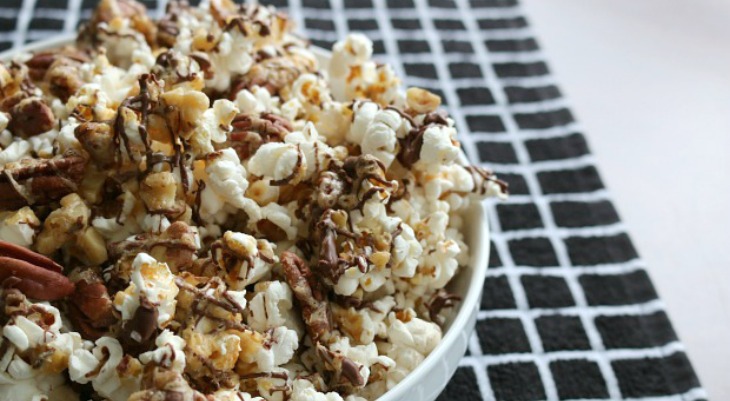 Whether it's movie night, family game night or just a craving, there's always a good time for popcorn in my opinion. These delicious recipes will hit the spot whether you are craving salty, sweet, spicy or love a combination of flavors. I've found 10 Popcorn Recipes that you will love to share with your family, guests or even when you are all alone.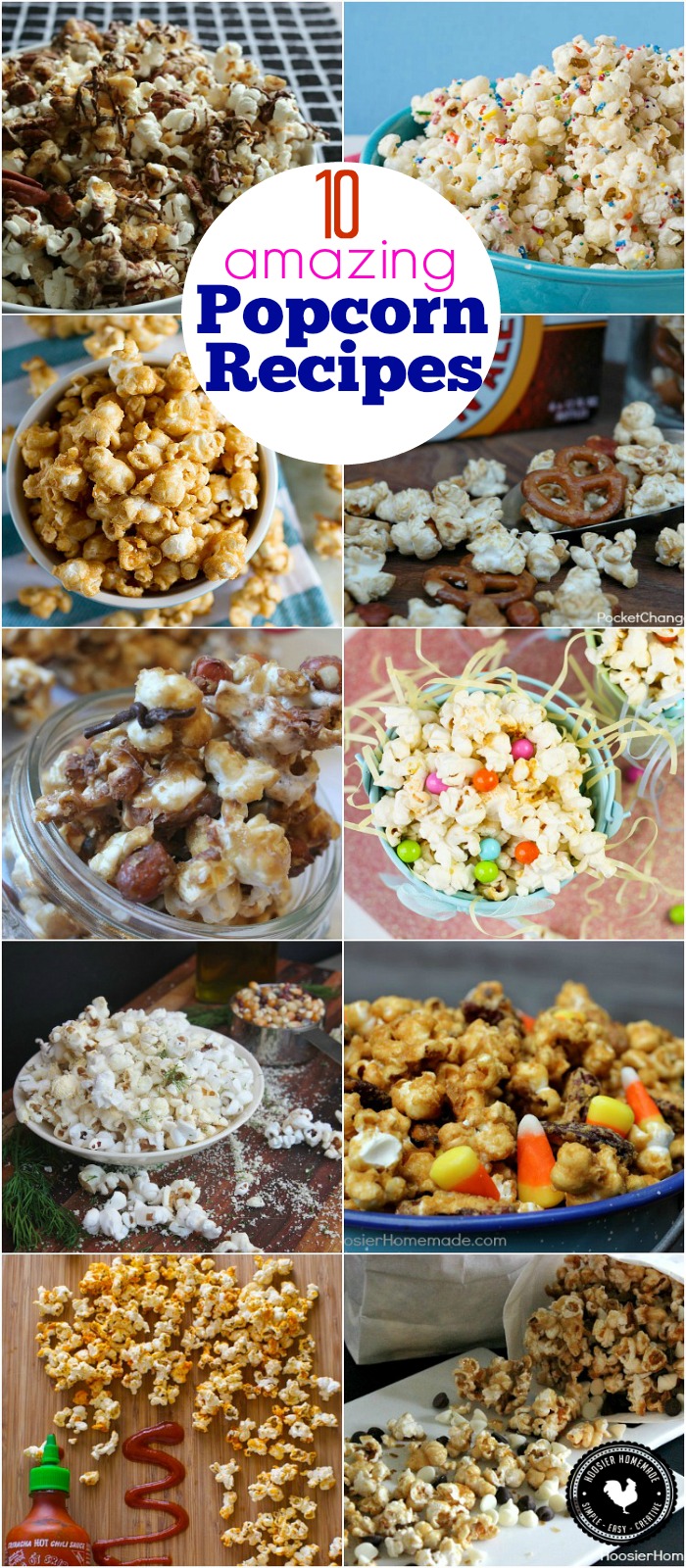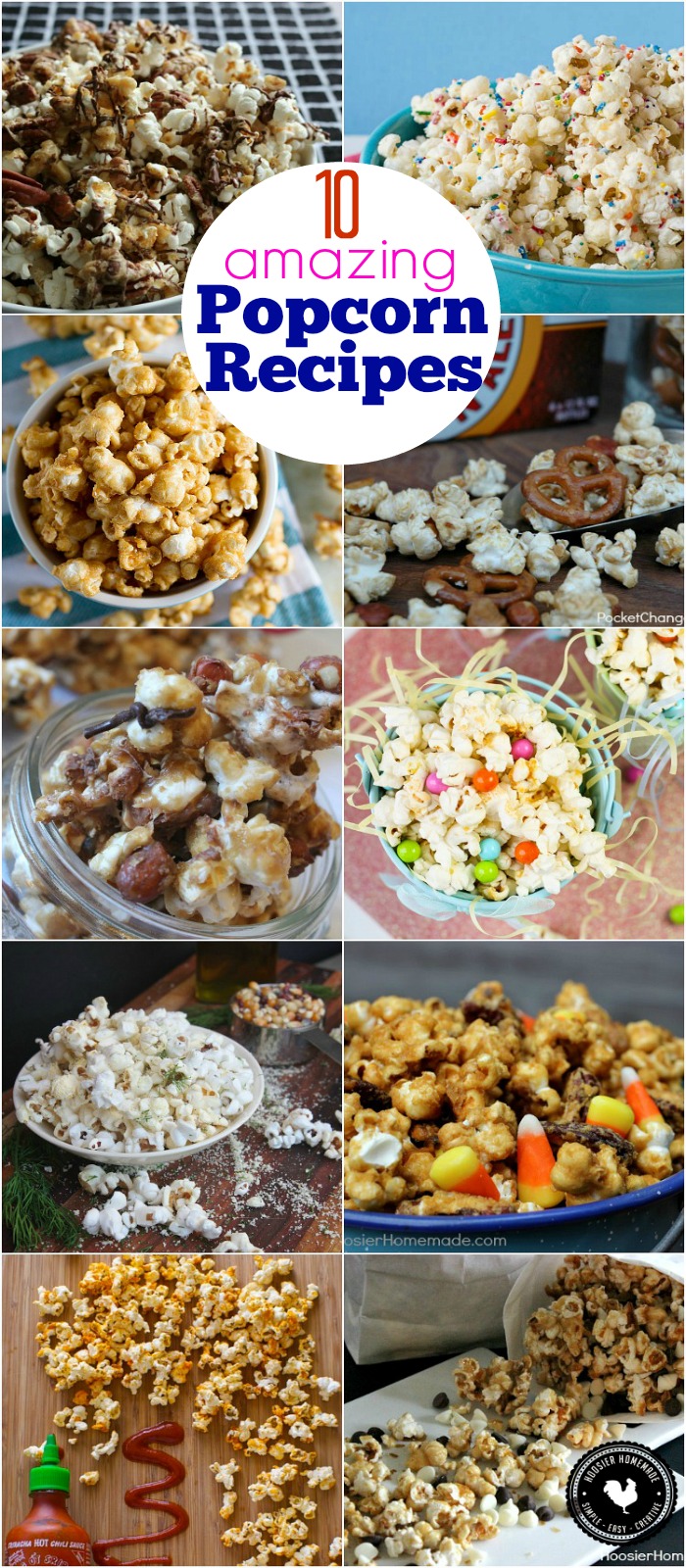 Popcorn is one of my most favorite snacks. I love making it on the stovetop with white kernels. It's a family favorite snack as well, my family shared many popcorn nights when I was a child and the same thing has happened as I've been raising my own children. As much as I love plain, white popcorn, sometimes finding another delicious popcorn recipe to spice (or sweeten) things up is just what we need.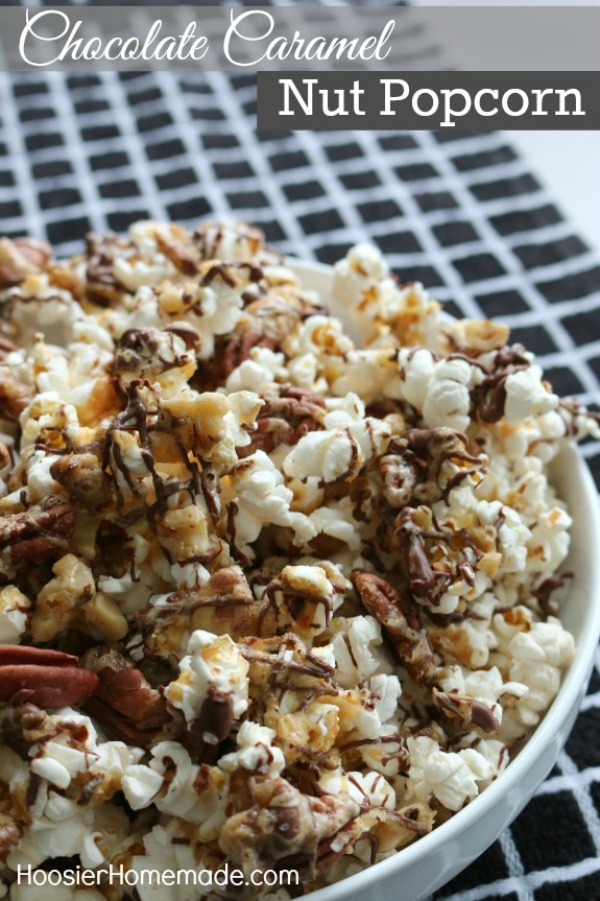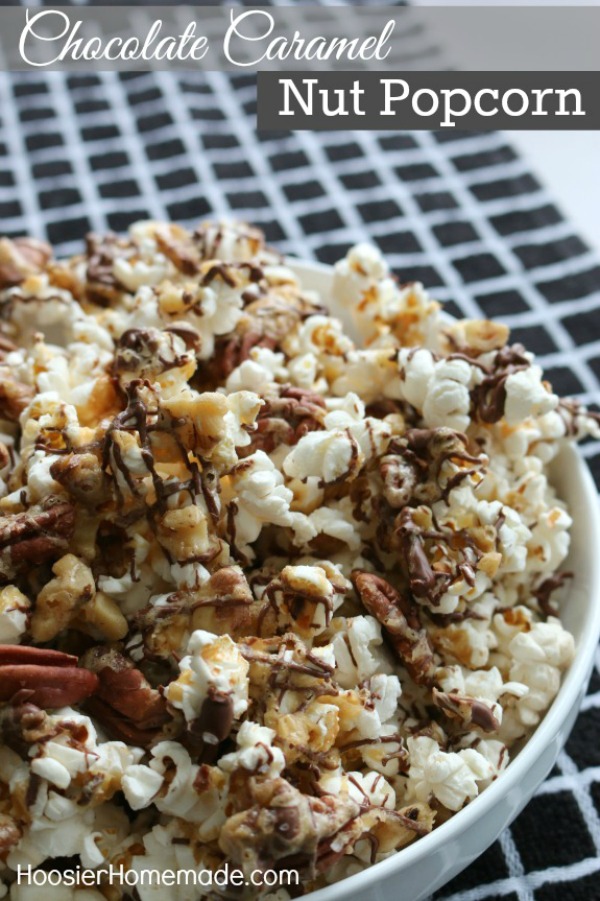 Chocolate Caramel Nut Popcorn – One of my favorite flavor combinations are chocolate and caramel (well chocolate and anything, really). Mix that with my favorite snack and you have the best thing ever! I love this recipe and I'm certain you will, too.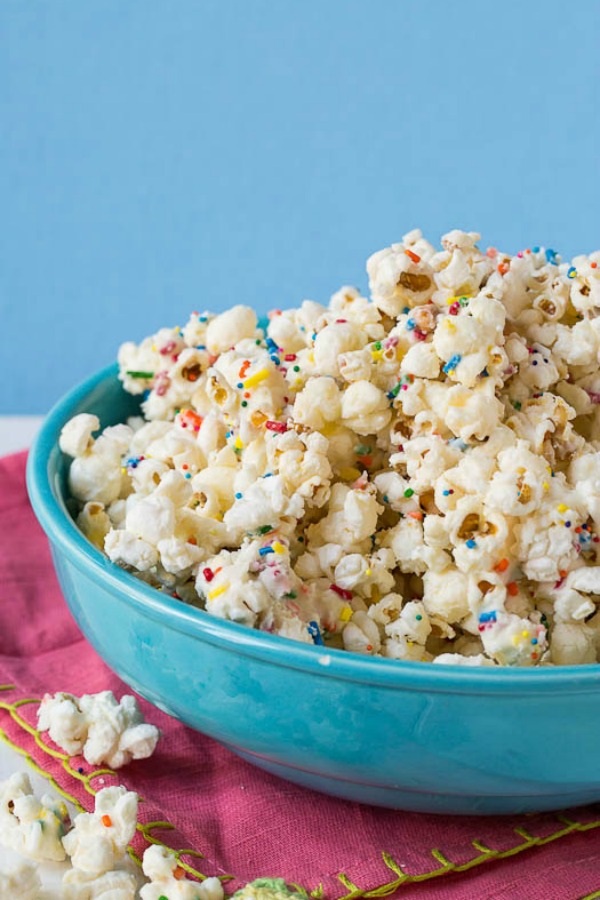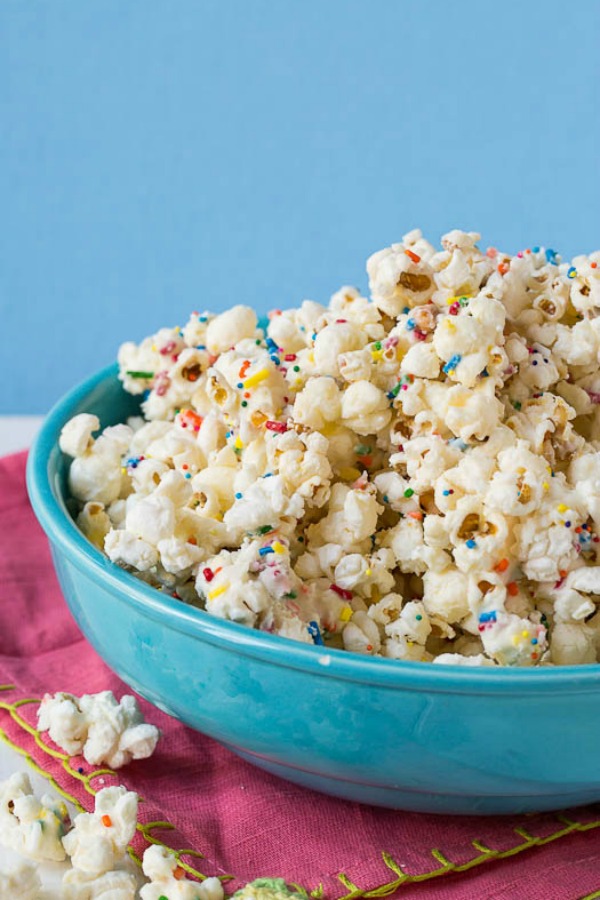 Cake Batter Popcorn – Sometimes, popcorn is a dessert. It's delicious when coated with cake batter, white chocolate and sprinkles. This is perfect for kids' birthday parties, baby showers, or as a dessert just because you want something sweet.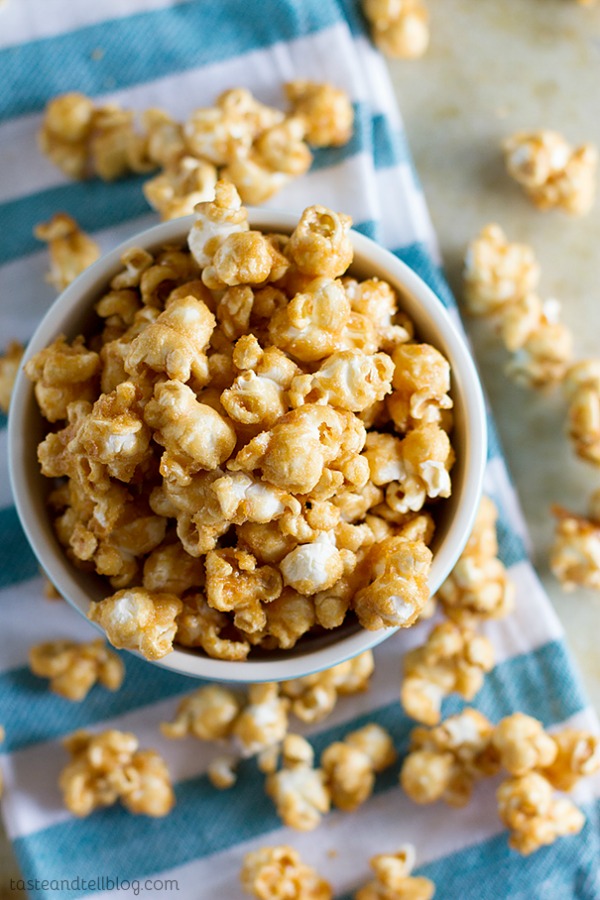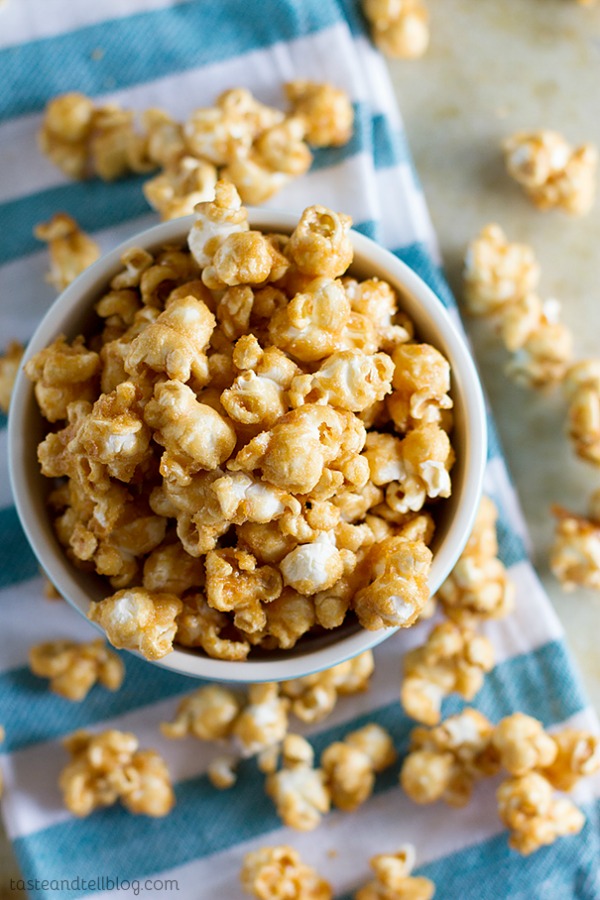 Baked Caramel Corn – This easy recipe for homemade caramel popcorn made from a simple brown sugar caramel, then baked until crispy is sure to build memories in your family. Whether you make a batch for movie night, or to pack for a picnic, it will quickly become a favorite!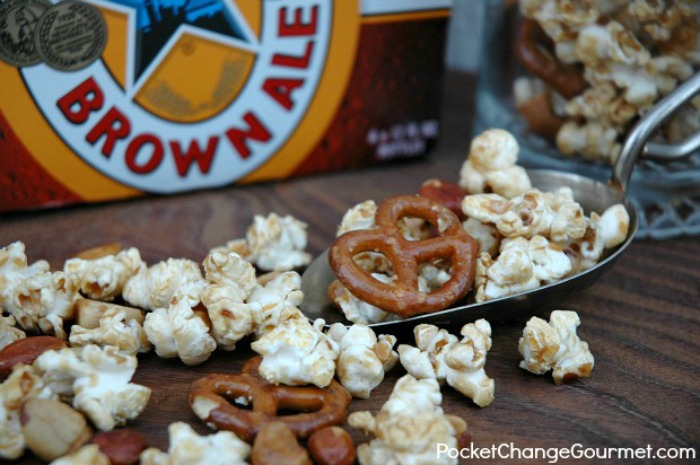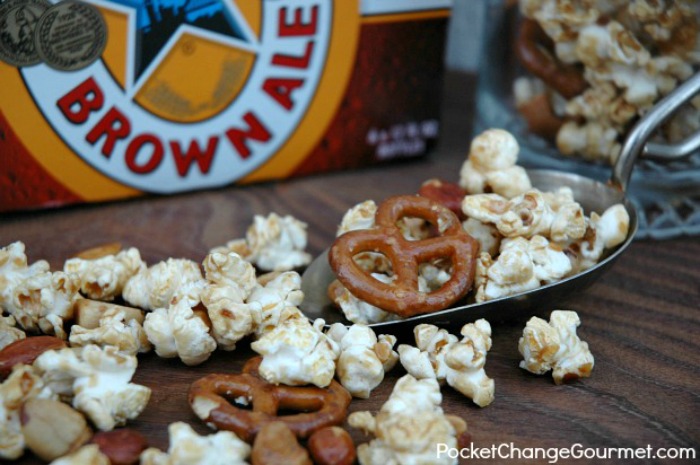 Brown Ale Caramel Corn – If you are having people over for the big game or enjoy tailgating, this brown ale caramel corn recipe is exactly what you need. It's made with just a hint of beer and mixed with a bit of sweet and salty. Perfect to pair with a cool adult beverage.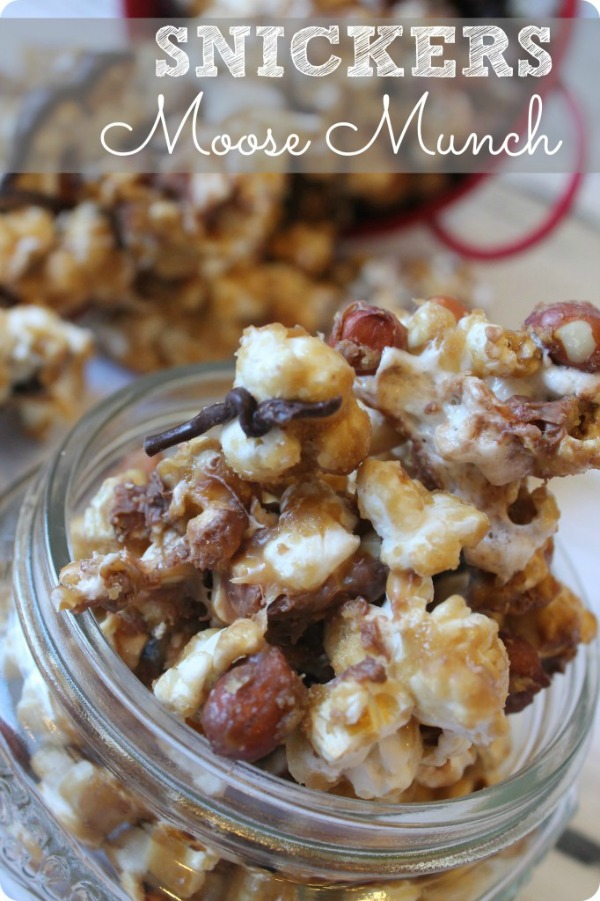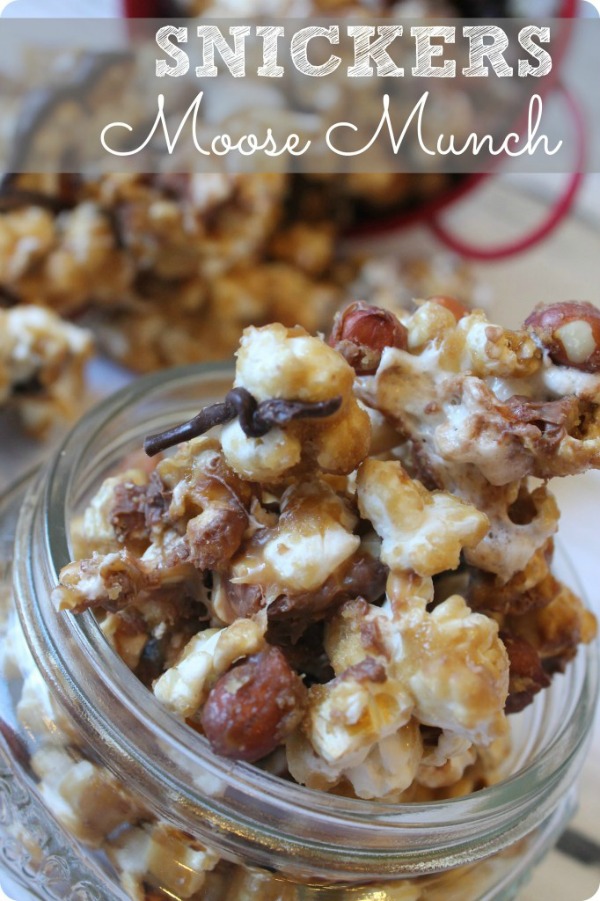 Snickers Moose Munch Popcorn – If you want to take your Crunch 'N Munch inspired recipe up a notch then add in chocolate, marshmallows and snickers. Moose Munch combines all the best sweet flavors into one. Toss in any leftover Snickers that you might still having laying around from Halloween, Christmas stockings or after Valentine's Day treat bags to enjoy this sinful treat.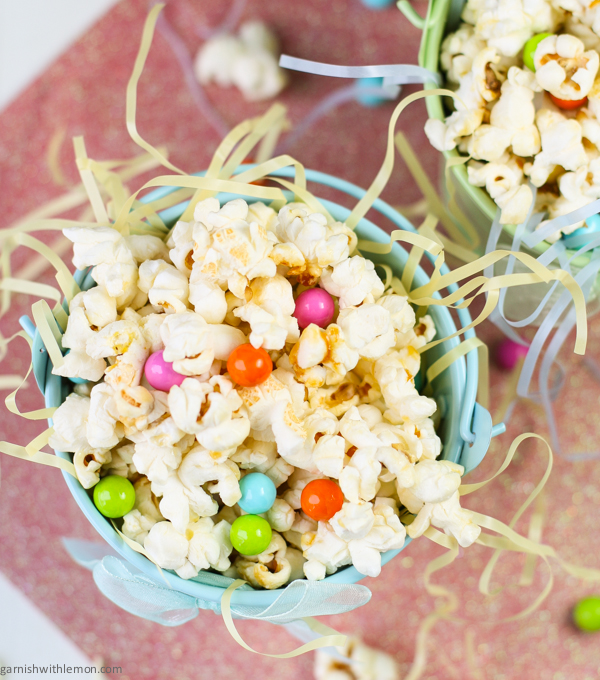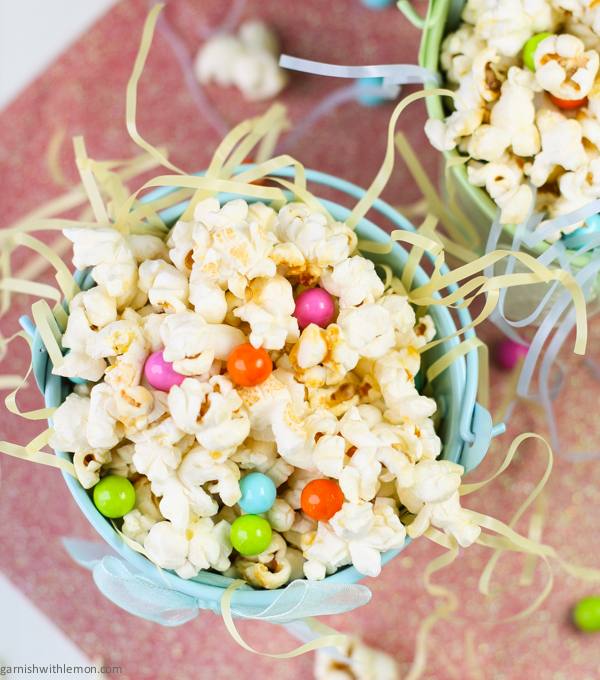 Homemade Kettle Corn  – Kettle corn always makes me think of our county fair, and seeing big batches for corn cooked over the fire in cast iron. The smell just draws you in.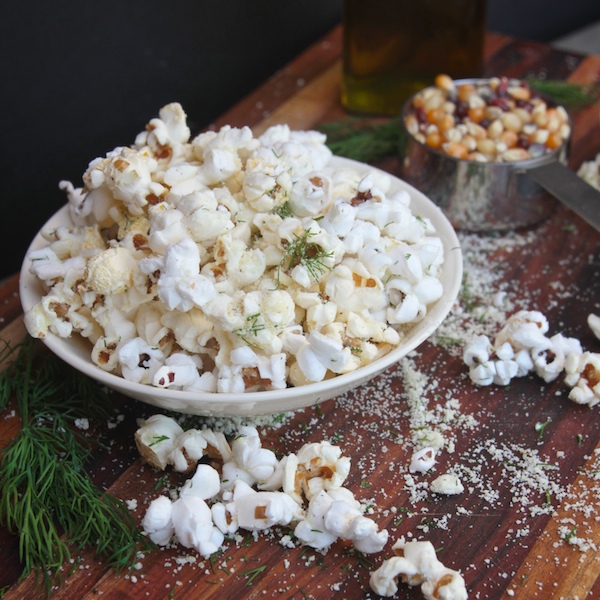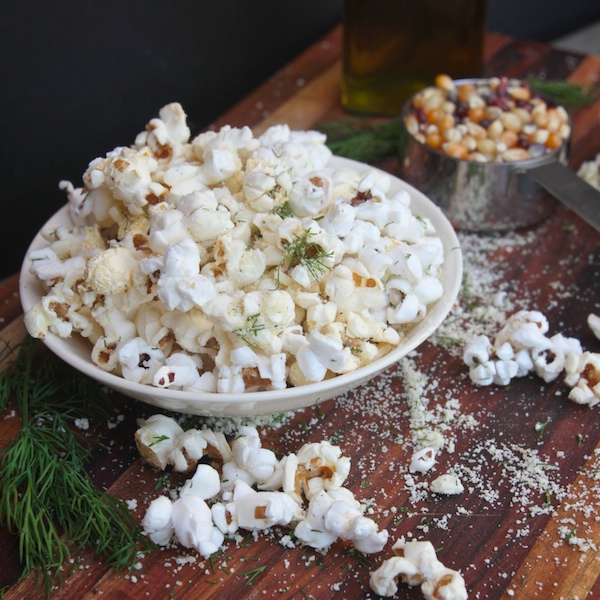 Sour Cream & Onion Popcorn – Sometimes you just don't want something sweet. When the desire to snack on a salty, spicier snack then this popcorn recipe is sure to do the trick. This is definitely going to be better than those chips in the store with the same type of flavors.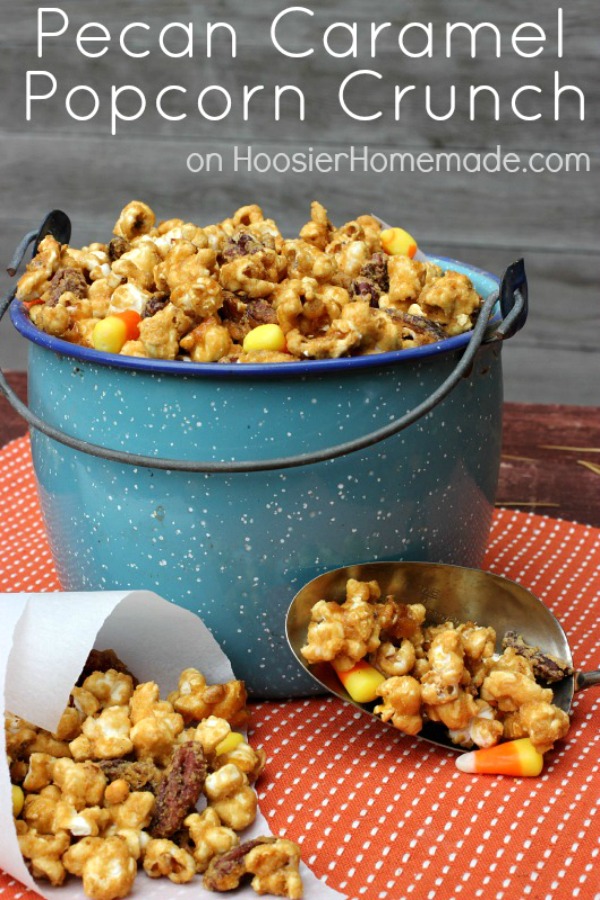 Pecan Caramel Popcorn Crunch – One of my favorite combinations of flavors is nuts and candy corn. I mix it up every Halloween to enjoy. This year, I'll be mixing up this pecan caramel popcorn crunch for sure!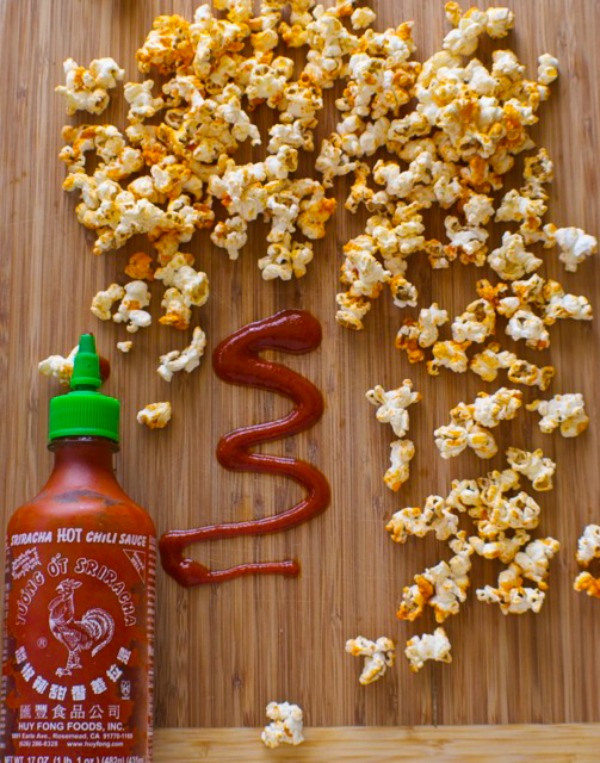 Sriracha Popcorn – If you love some serious flavor then adding Sriracha Hot Sauce to your popcorn is a great way to "spice" up your popcorn. The recipe is simple enough- just popcorn, butter and hot sauce. Spice up your next movie night with this savory snack recipe.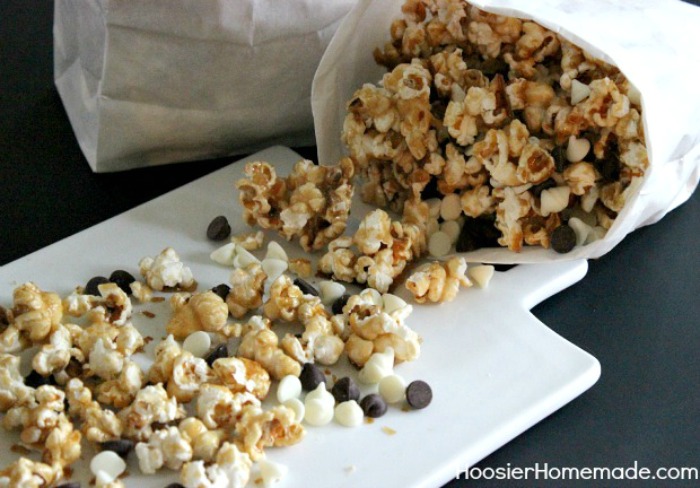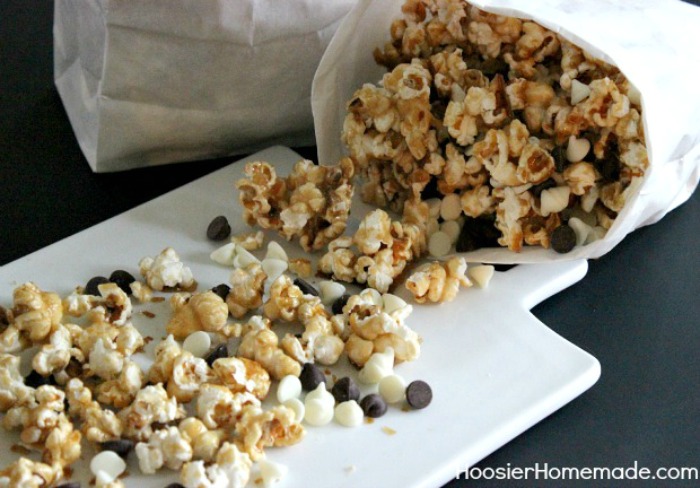 Homemade Caramel Corn –  Caramel corn reminds me of summertime, county fairs, and fireworks. It's a treat that I enjoyed as a child and I've shared it with my kids every time we have been to the fair. Bring these delicious flavors to your home with this great recipe.
The next time you or your family craves some popcorn for game night, a gathering for the big game or just because, try one of these flavorful recipes. Whether it's sweet, salty or spicy that you crave, something here is bound to cure the cravings.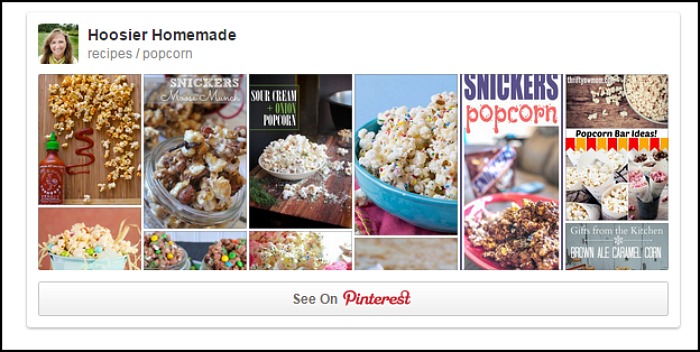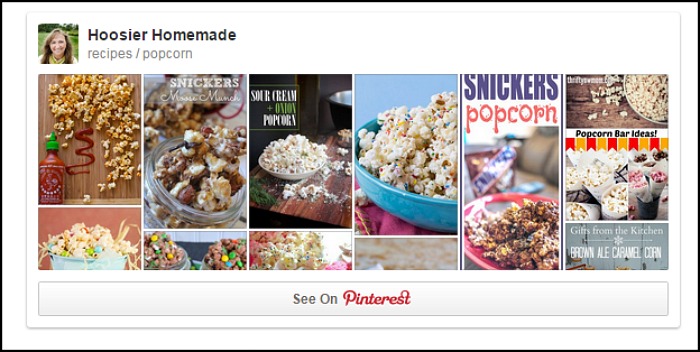 For even more recipes, follow our Popcorn Pinterest Board!