It's that time of year again – time to break out the Fall decorations! Time to warm up your home with pumpkins, apples, leaves, warm blankets and all things cozy for the cooler weather. If you are anything like me, this season also brings a time to start fresh again with projects, schedules, organizing, decorating and more.
This easy to make Fall Wreath takes just a few supplies that are a snap to find and less than 30 minutes of your time. It starts with the ever popular and my favorite burlap, then just a few decorations are added.
We have started to decorate the Fall Mantel, and this gorgeous wreath was the first step. The wood behind the wreath is part of the mantel, but you will have to stay tuned for more on that coming soon.
Today though, let me show you how to create this Fall Wreath for home, whether you put it on your Mantel or hang in on your front door.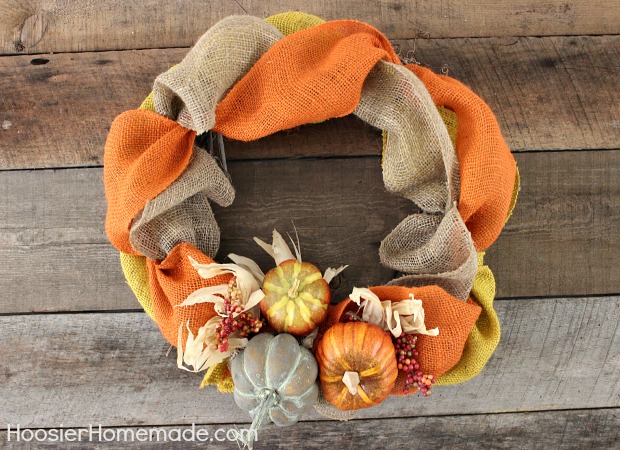 Let's get started…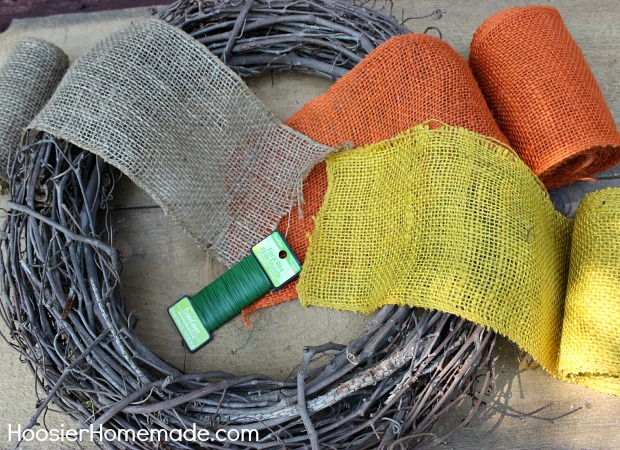 Fall Wreath Supplies
Wreath form – I used a grapevine wreath that I already had
Burlap ribbon – this comes in many different colors at Hobby Lobby
Pumpkins or other decorations you like – I used 3 different pumpkins, some corn husks and berries
Wire and wire cutters
Hot glue gun
Scissors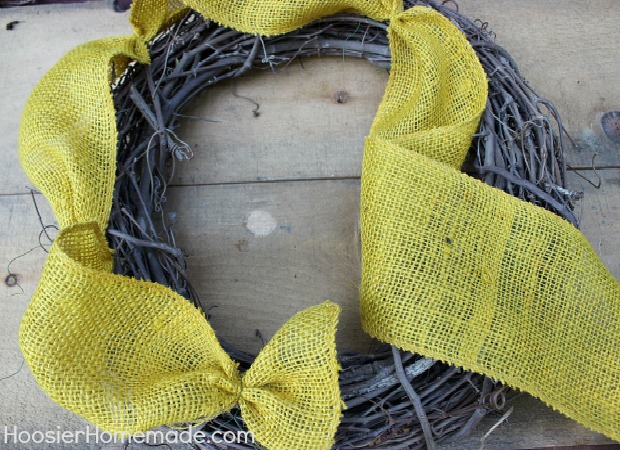 Step 1
Attach the first color of burlap to the wreath.
It's easiest to lay out the burlap around the wreath, and then pinch and gather randomly and secure with a piece of wire.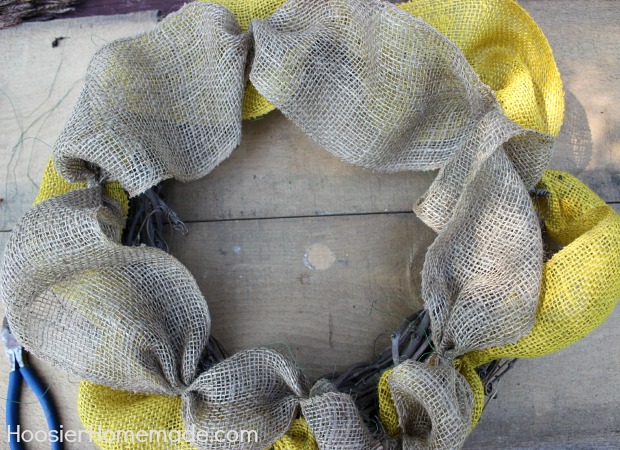 Step 2
Add the next color of burlap using the same method as before.
Just attach the wire at different spots to create the flowing look. You can also twist the burlap before attaching it.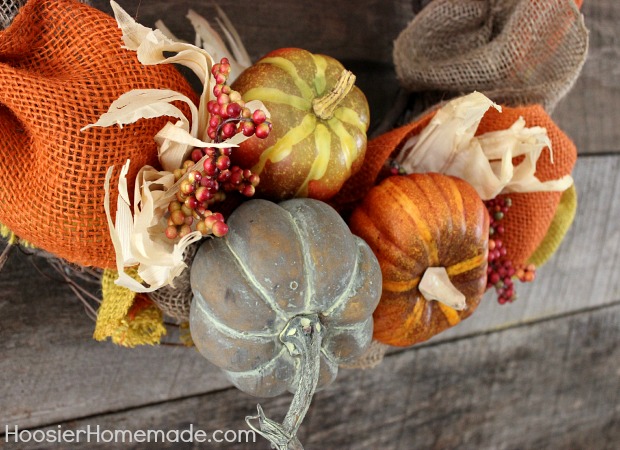 Step 3
After the third color of burlap is attached, now it's time to attach the decorations.
Using the hot glue gun, place the items that you want.
A couple tips –
It's best to group items in 3's
Adding different textures also creates a good visual