Some of the best recipes are those that can be adapted for our favorite flavors or events that we are attending. These Easy Butterscotch Bar Cookies are perfect for that!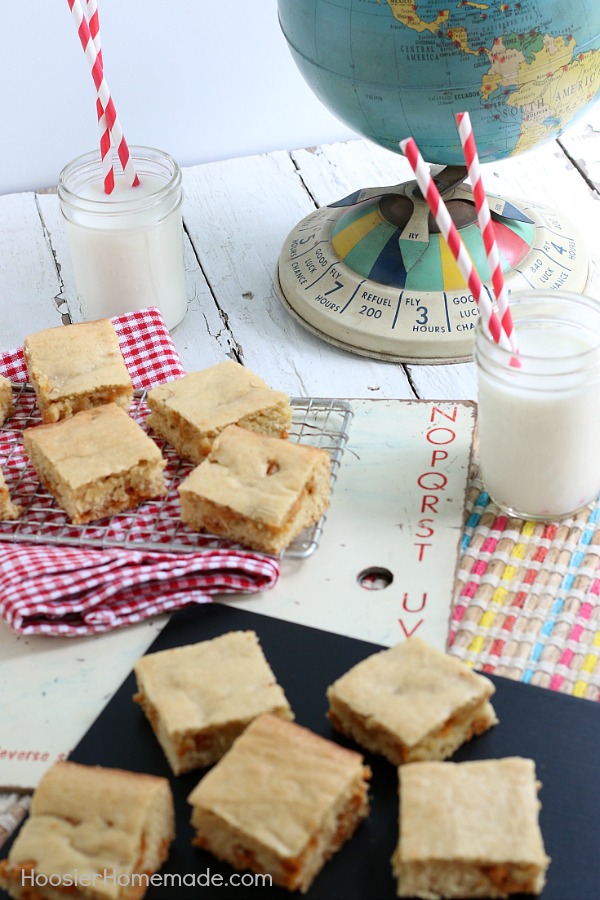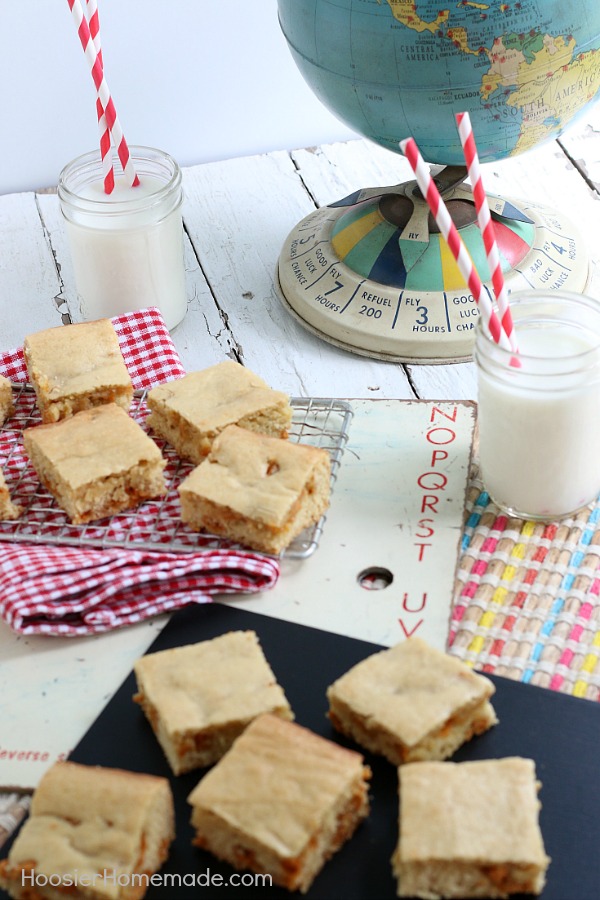 Have you ever wished that you had the perfect base recipe for a bar cookie? One that you could add different mix ins, food coloring, or even printables to? Well now you do! This recipe is the perfect bar cookie recipe!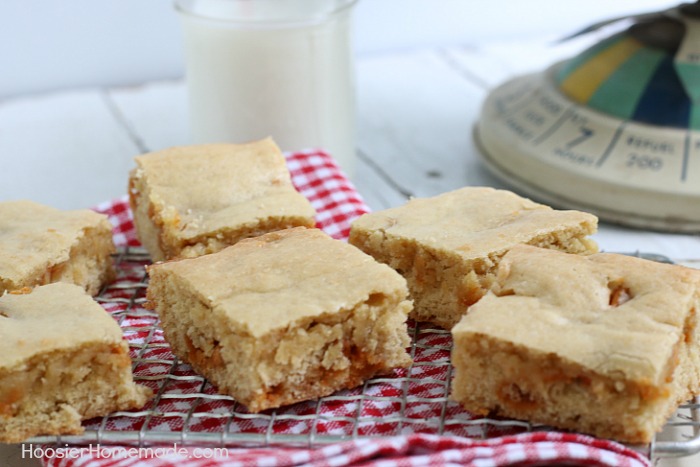 I love butterscotch chips, but you could add pumpkin chips for Fall, mint chips for winter, chocolate chips or chunks, white chocolate chips, cookie crumbles, or anything else your heart desires! Since these bar cookies are fairly light in color, adding in some food coloring would make them an even more festive treat!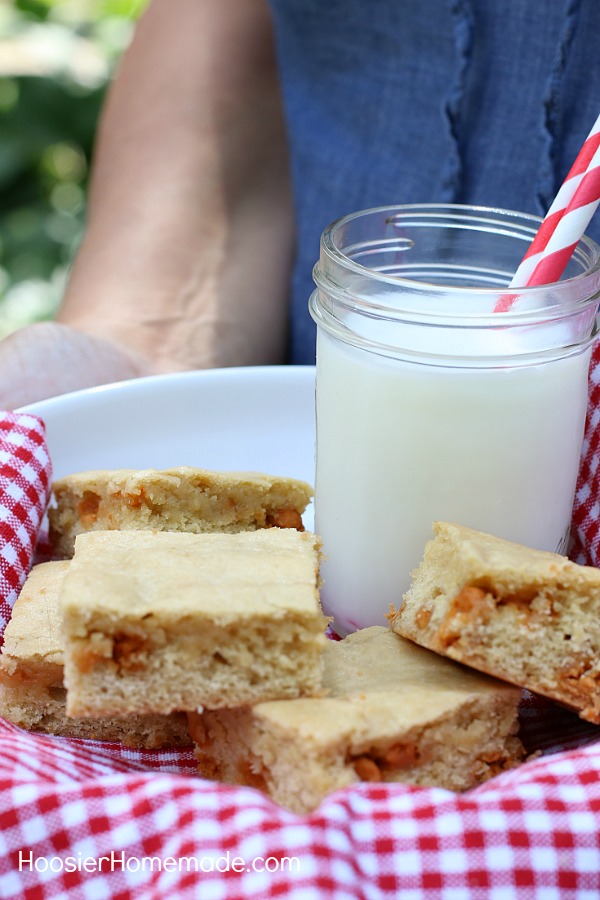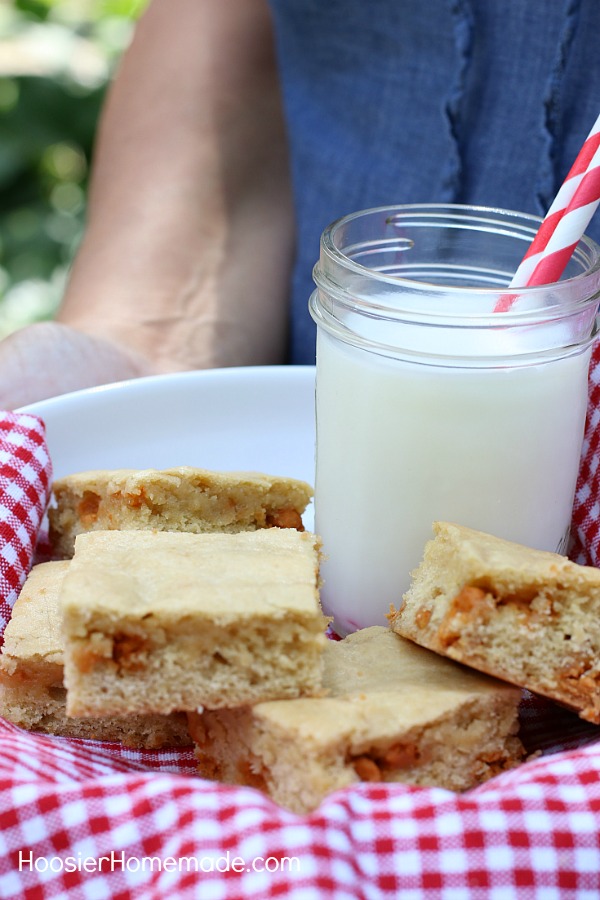 These easy butterscotch bar cookies are ready in under 30 minutes- perfect for the last minute school party or a midnight craving! And since the bar cookies are a bit more substantial, you can even add a printable to the top with a toothpick. Recipes that are tasty, easy, and perfect for customization are my favorite!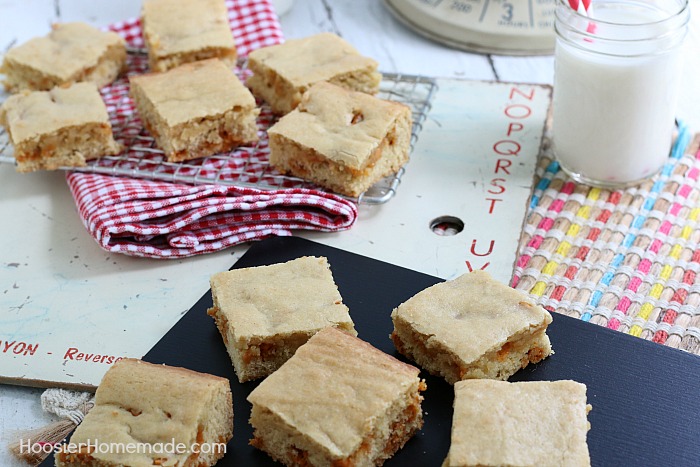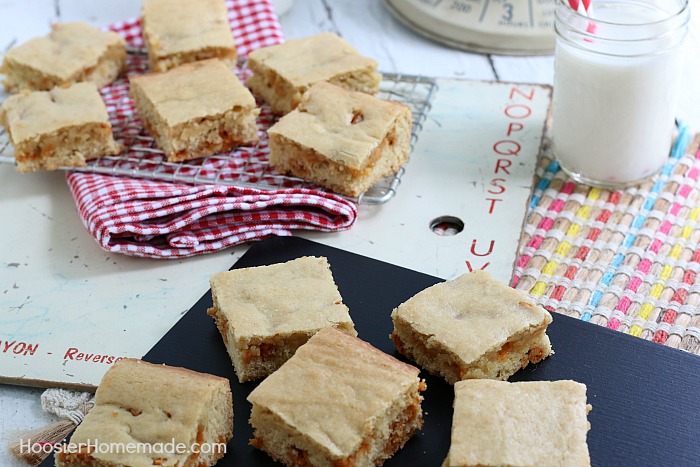 Another great source for easy recipes is Walmart's Food Hub– they have amazing breakfasts, lunches, and desserts all that are family friendly and easy for any day of the week! With Walmart's every day low prices, it is a match made in heaven.  Check it out and tell me your favorite!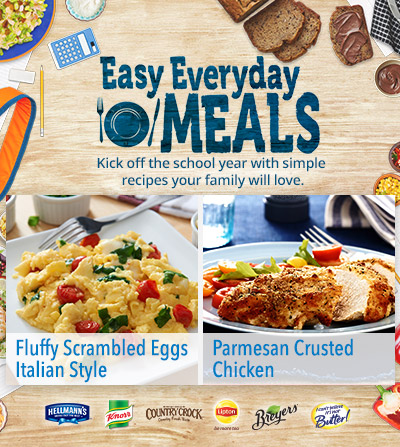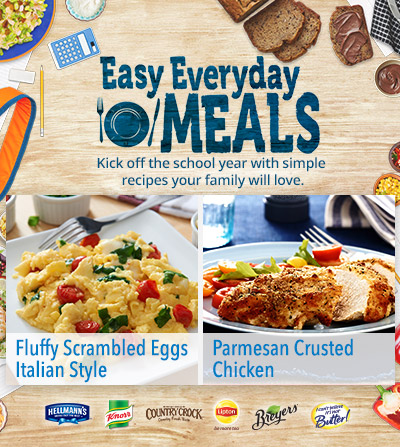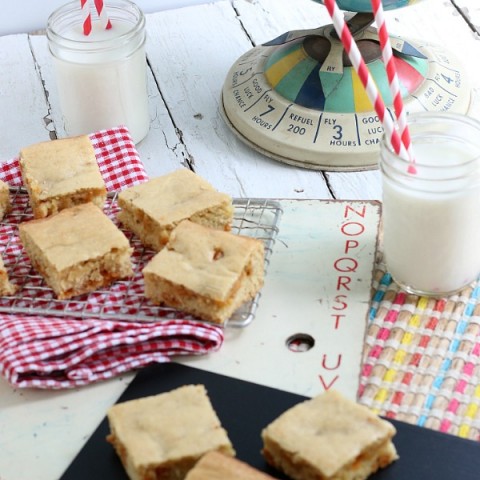 Easy Butterscotch Bar Cookies
Use this same recipe for endless options of mix ins! These Bar Cookies are super easy and can be made in under 30 minutes!
Ingredients
1 cup Country Crock® Spreadable Sticks or Tub
3/4 cup granulated sugar
3/4 cup firmly packed light brown sugar
1 large egg
1 large egg yolk
2 teaspoon vanilla extract
3 cups all-purpose flour
1 teaspoon baking powder
3/4 teaspoon salt
1/4 teaspoon baking soda
1 cup butterscotch chips - or other chips
Instructions
Preheat oven to 350 degrees
Spray 13 x 9 baking dish with non-stick cooking spray
Mix Country Crock® Spread, granulated sugar, light brown sugar, egg, egg yolk and vanilla in large bowl until well mixed.
Mix flour, baking powder, salt and baking soda in a measuring cup or small bowl
Gradually add to wet ingredients - Dough will be soft and creamy
Stir in butterscotch chips
Spread dough in baking dish
Bake for 15-20 minutes or until golden brown and a toothpick inserted in the center comes out clean