Sometimes I feel like I am in a dinner rut. Meatless Monday, Taco Tuesday, Leftover Wednesday- you know the deal. Recently I wanted to try something new- and a little strange- so I made a Grilled Macaroni and Cheese Fiesta Sandwich!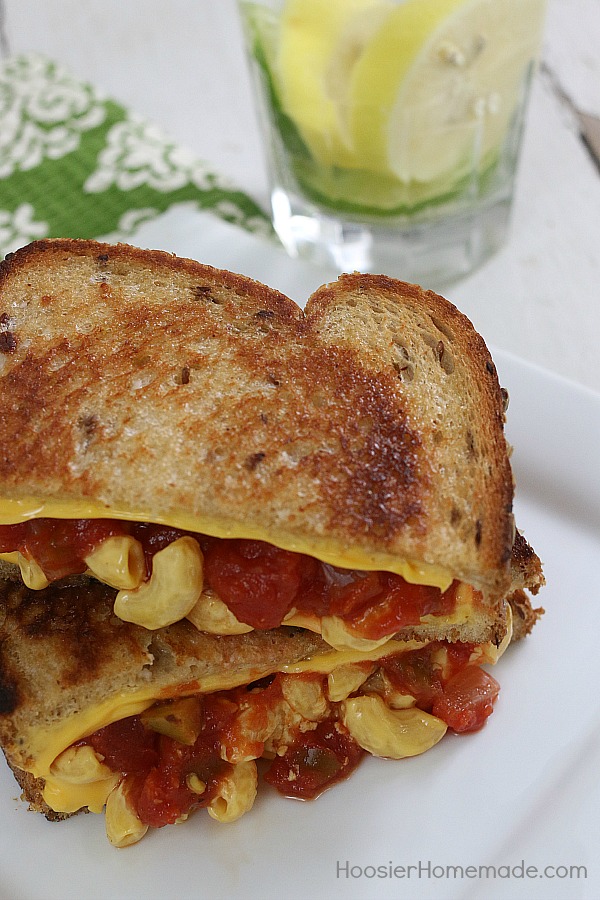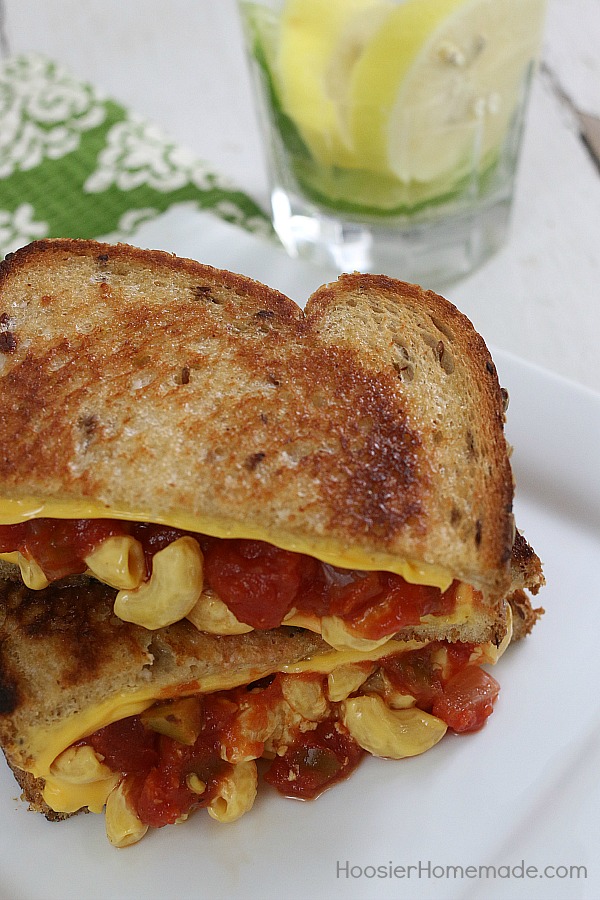 Everyone loves a grilled cheese sandwich, but my growing boys often complain that it isn't enough to eat- or that they want two! There is nothing worse than making dinner and when you finish, the kids are still hungry! So I decided to browse the Hellmann's Strangewich recipes and found the grilled macaroni and cheese fiesta sandwich! There are so many fun- and different- recipes on the site- we are excited to try them all out!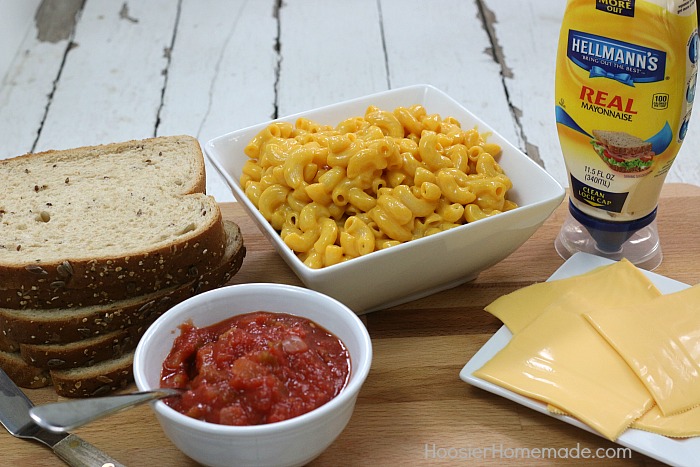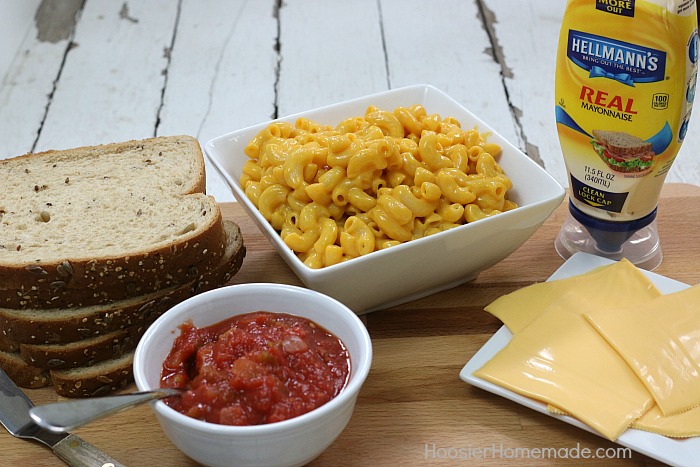 My favorite secret to any grilled cheese is using Hellman's Real Mayonnaise (I grab mine at Target) on the bread. It soaks into the bread so much better than butter, and helps keep the sandwich both crisp and chewy!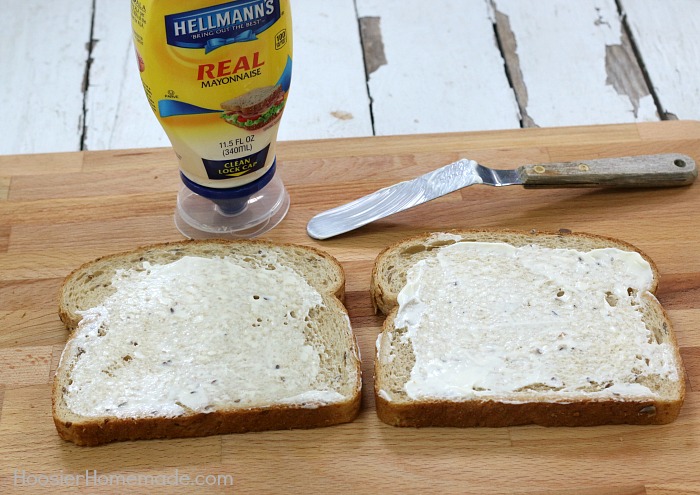 Put your bread in the skillet mayo side down. Then melt a slice of of cheese on each side. Make sure that the bread is crispy and the cheese is melty- it will help hold everything together!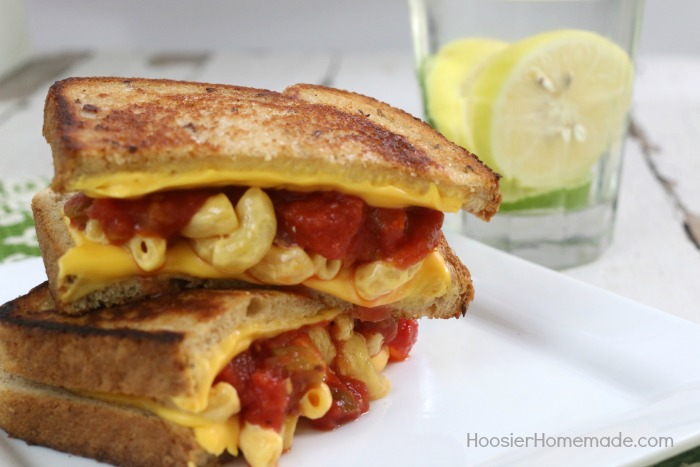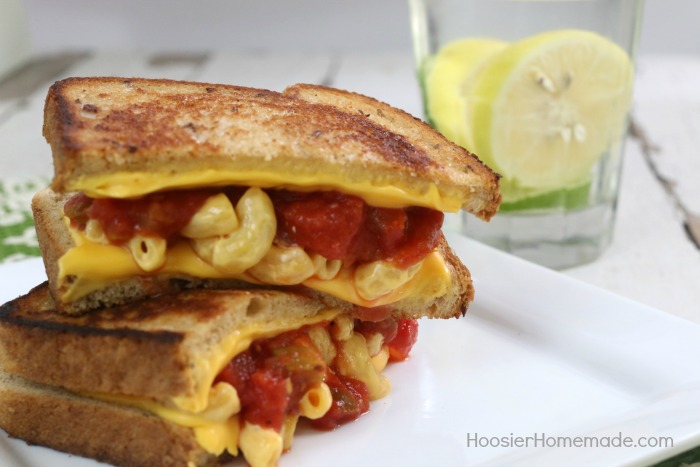 Combine prepared macaroni and cheese with 1 tablespoon of mayonnaise and add it to one slice of bread. Then spoon on salsa and add the other slice of bread! The sandwich is definitely a little strange, but it is so tasty! And my boys were full at the end of it! I love sitting around the table with my three well fed kids- I swear it makes them open up and tell me a little bit more about their lives!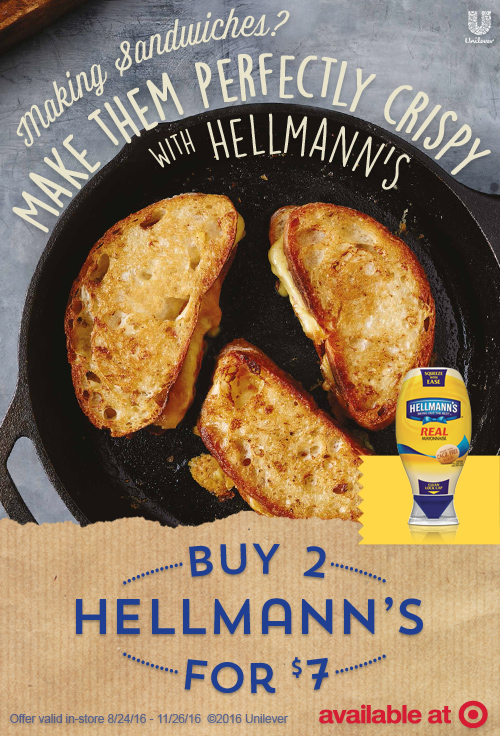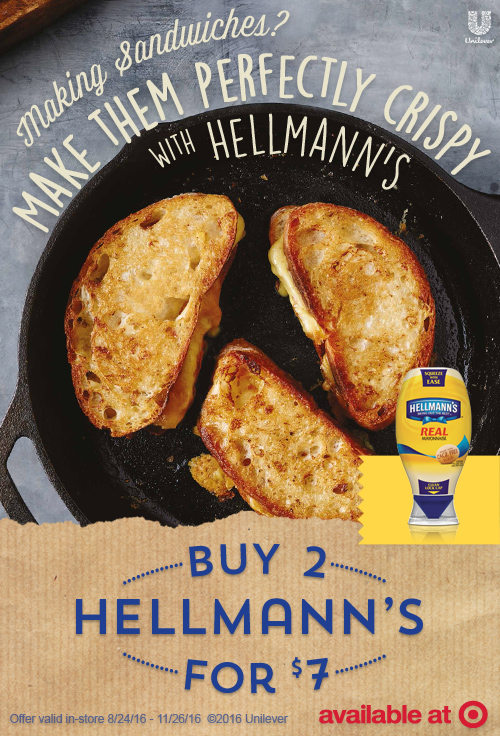 Are you in a dinner rut? Check out all of the Hellmann's Strangewich recipes!  Or do you have an amazing Strangewich to share? Let us know in the comments! And don't forget to grab your Hellmann's Real Squeeze at Target, they are 2 for $7!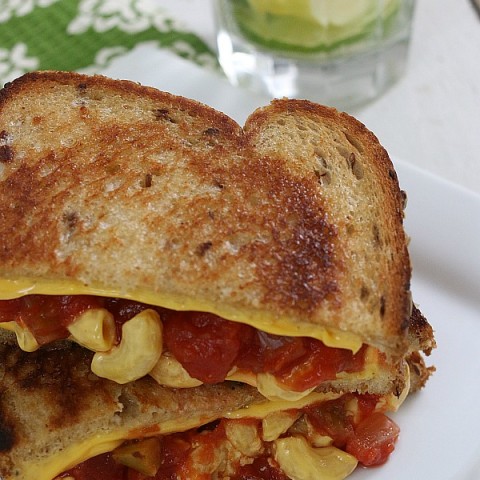 Grilled Macaroni and Cheese Fiesta Sandwich
Take your ordinary grilled cheese up a notch! Add macaroni and cheese, salsa and a special ingredient to send it over the top!
Ingredients
2 Tablespoons Hellmann's or Best Foods Real Mayonnaise
2 slices bread
1/4 cup salsa
2 slices cheddar or american cheese
1/2 cup prepared macaroni and cheese, warmed
Instructions
Evenly spread 1 tablespoon mayonnaise on side side of bread slices
Heat large skillet or griddle over medium heat
Add bread, mayonnaise sides down
Top with cheese
Cover and cook until bread is golden and cheese is melted, about 3 minutes
Combine Macaroni and Cheese with remaining 1 tablespoon mayonnaise
Remove toasted bread from skillet
Top 1 slice with macaroni and cheese mixture
Spoon salsa over
Top with other slice toasted bread