Let me share with you my Love/Hate relationship with My Sweet Potato Vine!
Oh how I Love Sweet Potato Vine! They really are beautiful and their lime green leaves really make any planting pop! They are super easy to grow, in fact, a little too easy. Add a little fertilizer and you get this…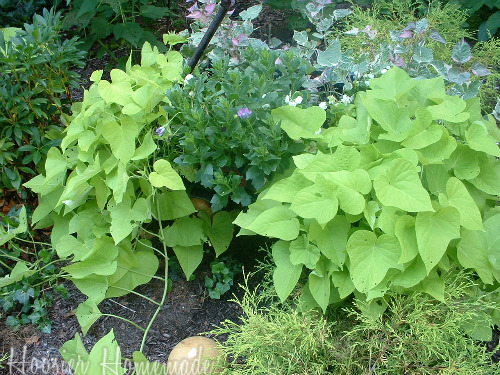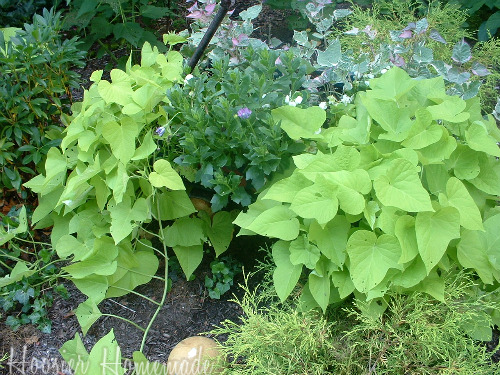 Yes! This is my cute little wagon, the one with our house numbers on it! The house numbers that you can NO LONGER SEE!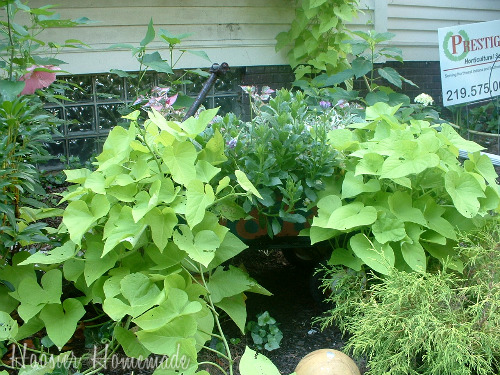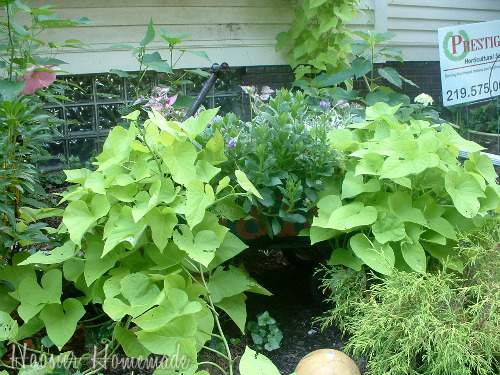 And see…the Sweet Potato Vine, just keeps growing..and…growing…and growing…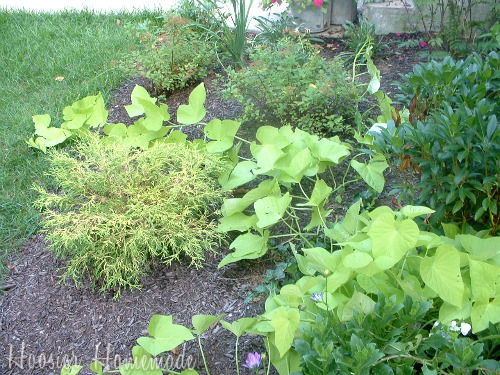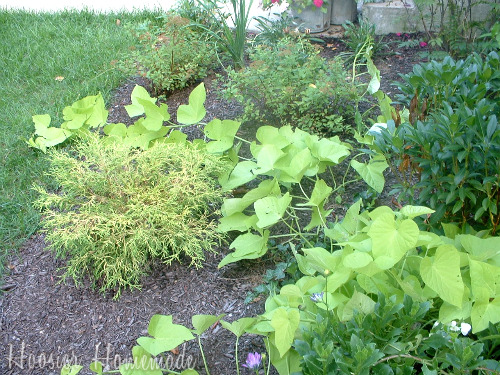 It is now almost out to the grass, a good 5 feet at least.
It really does take over everything else around it. I suppose Hate is a little harsh…but you get the idea.
I also planted some in my window box, it's very beautiful, but the other plants look really small compared to the vine.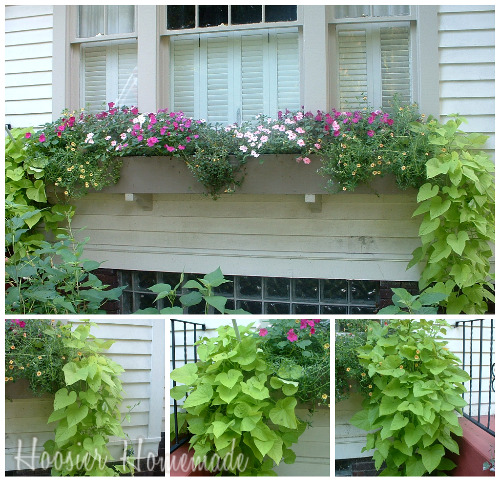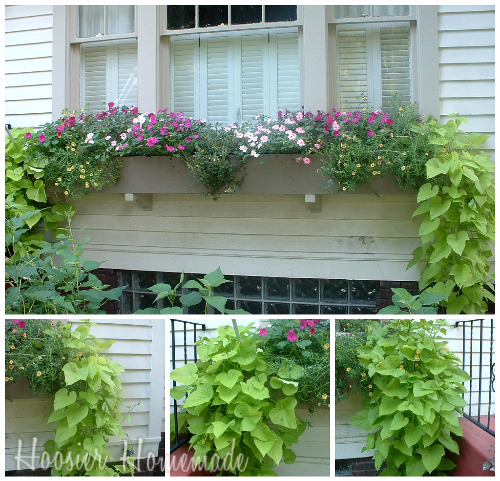 And thus…my Love/Hate relationship.
So, what's your opinion? Do you Love Sweet Potato Vine? Or hate it?
Don't forget to enter the giveaway for Wilton Products! It's open until Monday, August 9th.
  I'm linking to the Blog Parties in my footer, please visit them! You might just find one or two that are new to you!