I'm going to start with the finished project, then back up and tell you what I did.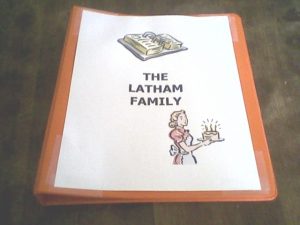 First, let me tell you a little about why I have a Household Binder.  I am an avid list maker and follower.  Many women keep a schedule and calendar on the computer, I've tried that, and I guess it's just more comfortable to have it front of me.  I also keep multiple lists and other items, and it's easy to have it in one central location.
I started with a binder, it was one I had in the house, and it's orange. We have lots of orange in our house, as our High School colors are orange and black.  And the binder is really easy to spot.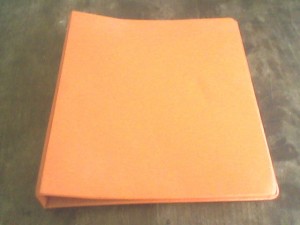 In the front I have my calendar pages, I copied them from the downloads that MomAdvice offers.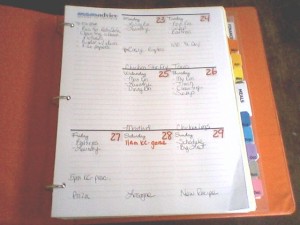 On these pages, in the left hand column I have my To Do List for big items, each day I put the scheduled housework, any appointments and sporting events that we have, and lastly I put the dinner menu for each day, that way I can look a day ahead if I need to pull meat from the freezer.
Next I have my Monthly Menu Plan and dividers for each month.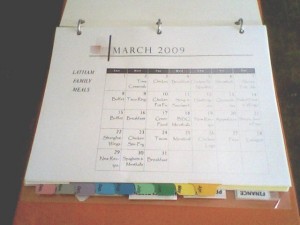 Then my Housework Schedule for each day.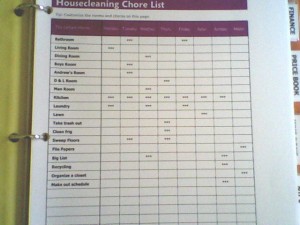 I have Price Book pages that I printed from MomAdvice. This is where I list the prices of the grocery and household items that I buy on a regular basis, so that I can easily compare the sale price in a flyer.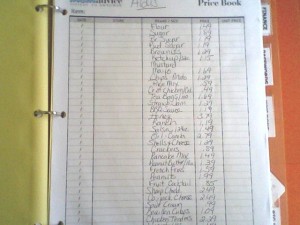 Now that I have a Home Business, I needed to keep track of receipts. So I have a plastic pocket divider for those and my grocery receipts.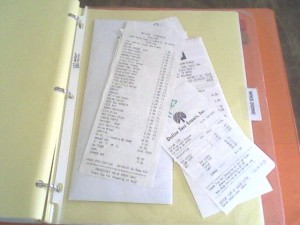 Finishing out the binder, I have a password sheet, the boys' sports schedules and a checklist for big items.
I hope this has helped inspire you to get organized.