These Woodland Creature Cupcake Toppers are perfect for your Fall party! Use them as cupcake toppers or add them to a ribbon for a quick and easy banner!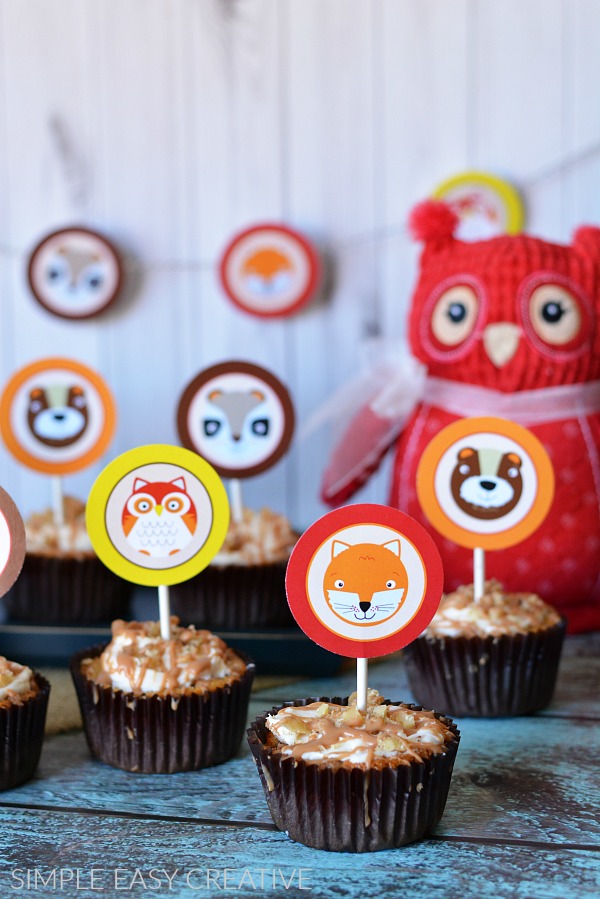 Aren't they darling? You can add them to any cupcake you like, we used Apple Crumble Pie Cupcake recipe, but I also love these Pumpkin Pie Spice Cupcakes. Really, any flavor you like is fine!
I think these Cupcake Toppers would look really cute on your Thanksgiving Dessert Table too!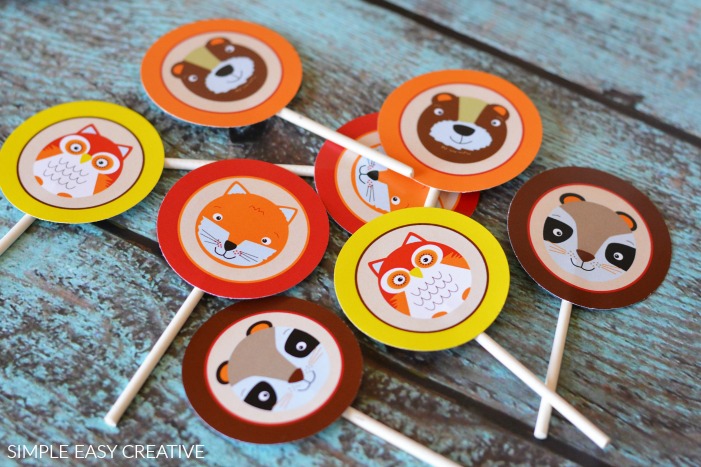 There are 12 cupcake toppers on each page. To create the toppers – print them out, cut out each strip of toppers (4), then use a 2 inch hole punch to cut them into circles.
After they are cut, add a lollipop stick with tape on the back of the topper and add them to the cupcake.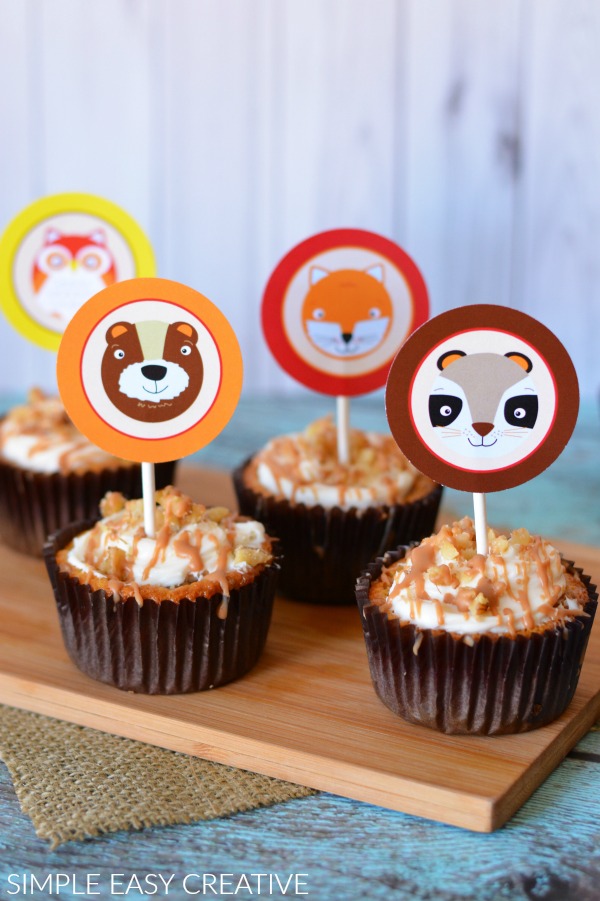 Join our Members Only Club and receive a FREE Printable each month PLUS ideas on how to use the printables!
You will receive an email with a link to the printables page that has all of the printables that have been offered so far to Members Only!