Whip up this Reese's Snack Mix in minutes! It makes the perfect gift for teachers, neighbors, friends or co-workers.
Welcome to Day 61 of the 100 Days of Homemade Holiday Inspiration 2018! Each day we will be inspiring you with recipes, decorating ideas, crafts, homemade gift ideas and much more!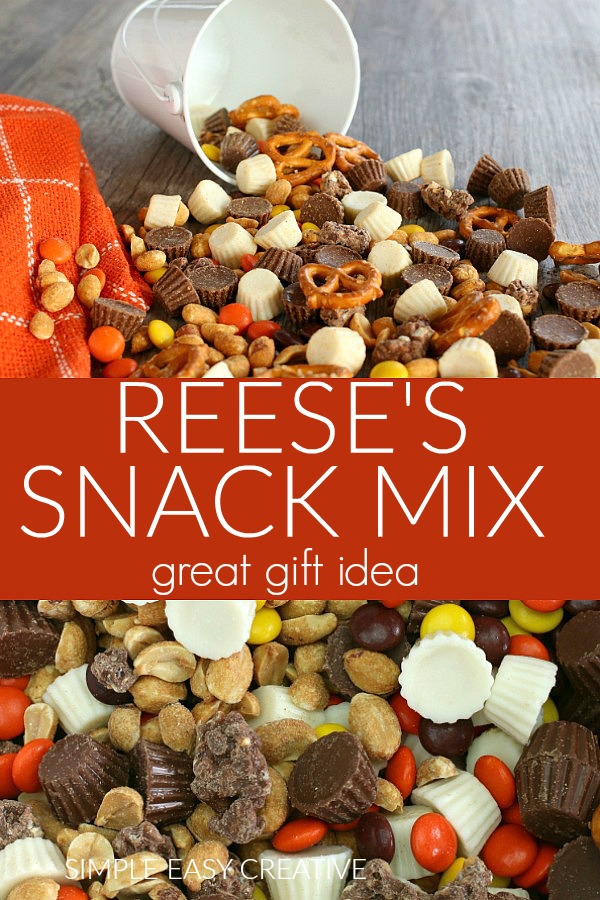 After your snack mix is ready, you can leave it in the bowl, or divide into smaller bowls. I also love to give snack mix for special occasions. These Hexagon Mason Jars are my favorite to use. They are part of the Ball Collection Elite Sharing Jars, they have a contemporary style to them that is great for creative gift giving, yet elegant enough to use for flavored chutneys, jams or jellies.
Click on the link below to learn more –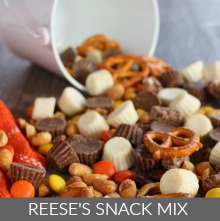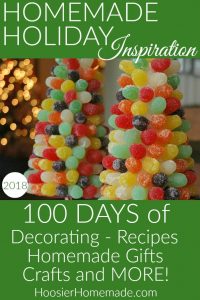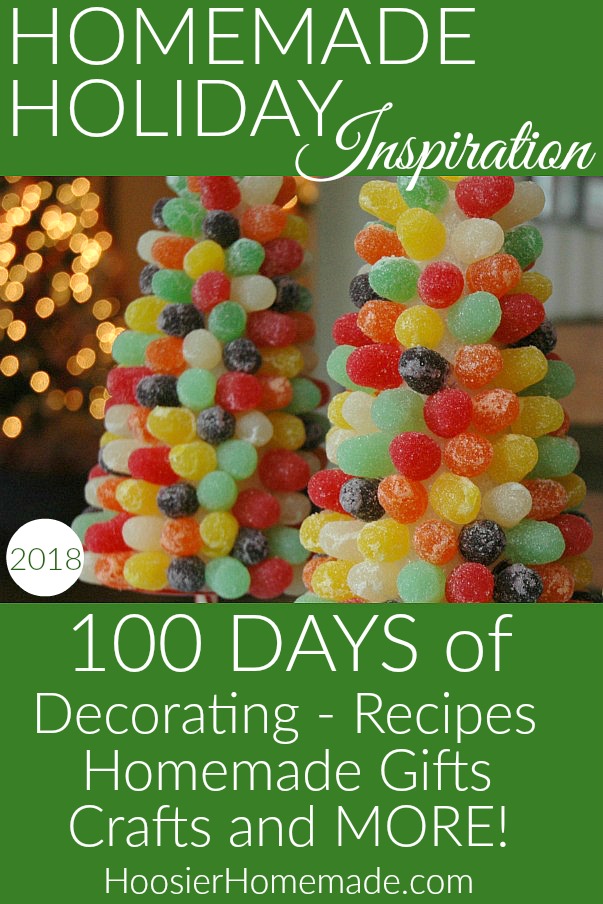 Please join us every day as we spread the Holiday spirit!
Sign up to receive a daily email full of Holiday Inspiration, beginning September 10, 2018
Click on the photos below to see more inspiration from the previous years