Winter Wonderland Decorations: Holiday Inspiration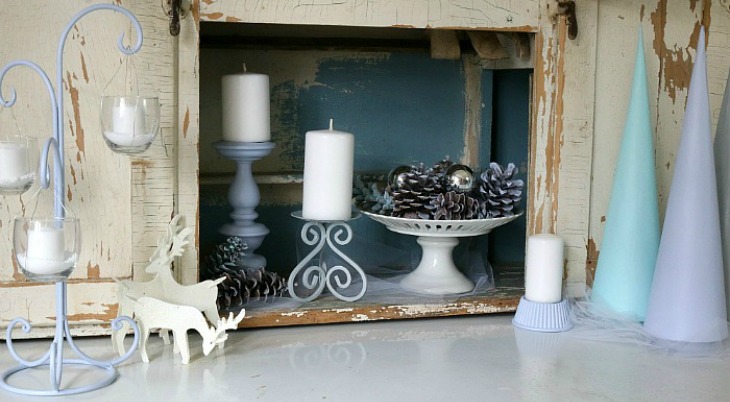 It truly is Winter Wonderland out there right now isn't it? I'm simply in love with these Winter Wonderland Decorations. If you're struggling with the right décor this holiday season, I say go for it with these decorations. I personally love to have fun when I decorate and this décor makes it so easy and so much fun.
100 Days of Homemade Holiday Inspiration continues with Day 91! Each day we are inspiring you with  recipes, decorating ideas, crafts, homemade gift ideas and much more!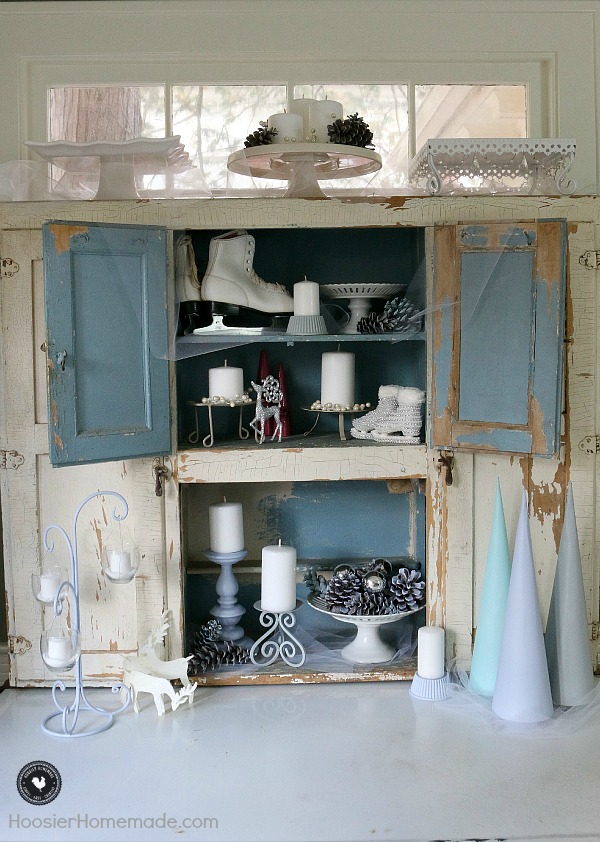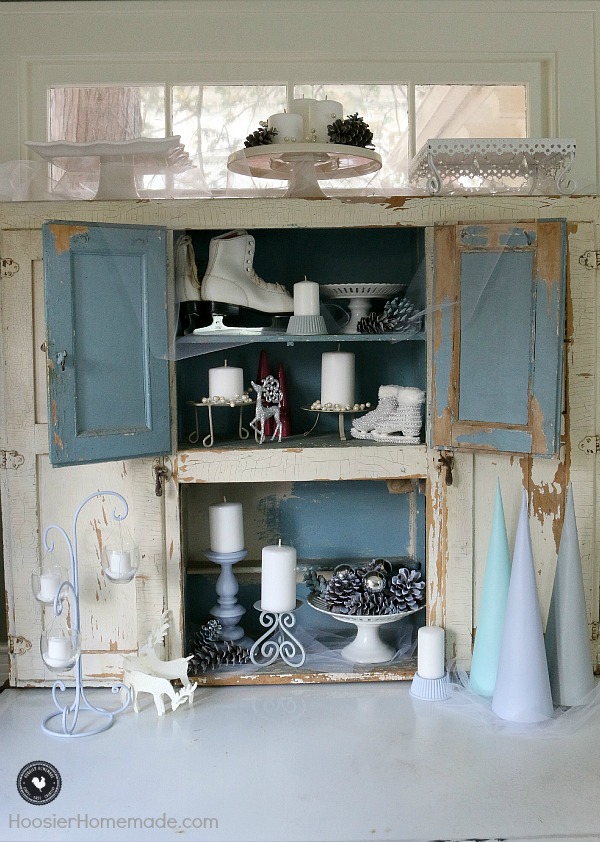 While the earth is frozen outside, you sure can make your home look a lot more precious on the inside. I like to make it feel as though I live in Narnia. Remember how beautiful winter was in that movie? I can't say winters in Indiana look all like Narnia, albeit still beautiful. I'd encourage you to make some winter wonderland decorations of your own. Have fun with it and own this season of décor. These decorations sure did take the "drab" out of decorating. I hope you find holiday and winter inspiration in this décor!
Find this Winter Wonderland Decorations by clicking the link below…
Sign up to receive a daily email full of Holiday Inspiration