Hot Chocolate Cake: Holiday Inspiration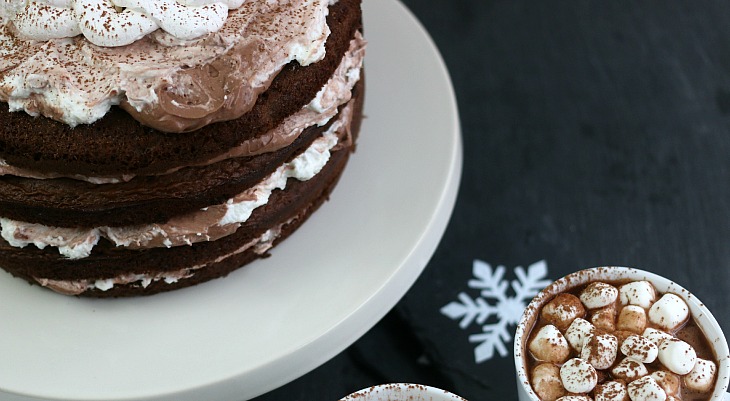 Are you ready for one of my all-time favorite "wintery" things? Let me introduce you to this Hot Chocolate Cake. Words cannot describe how decadent and yummy this cake truly is. It's a must make for anyone this season. I love making this cake for guests and they truly fall in love with it. I think it's one of those "wow" desserts that really can impress, but without a lot of work.
100 Days of Homemade Holiday Inspiration continues with Day 92! Each day we are inspiring you with  recipes, decorating ideas, crafts, homemade gift ideas and much more!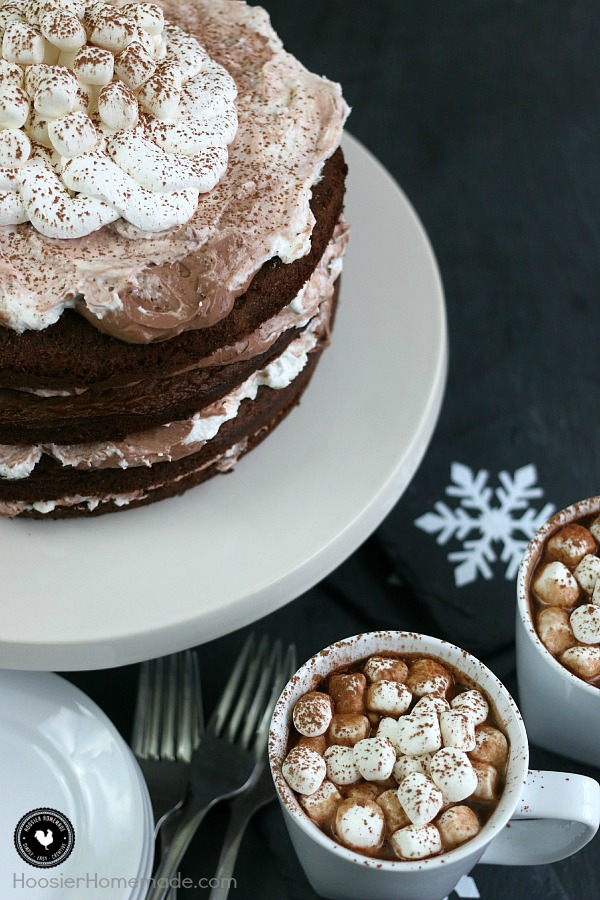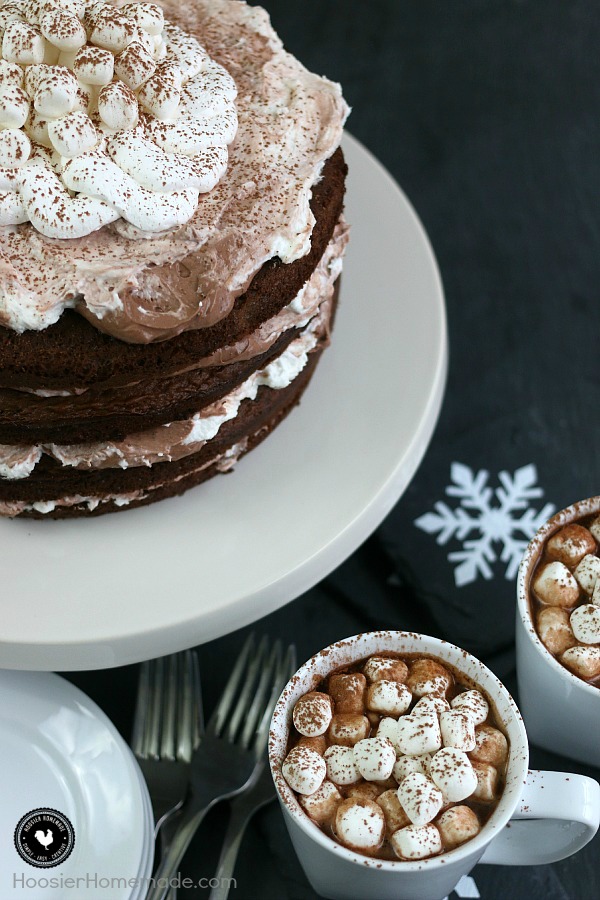 The layers of moist chocolate cake, pudding, and so much more are rich and decadent. I think the layering makes this cake look awesome too. The topping of marshmallows really brings the whole dessert home. I'd say if you're looking for some inspiration this holiday season for baking or cooking, then this is it! This Hot Chocolate Cake will be made in my home for many years to come, whether it's the holidays or not. And I hope you find this same kind of inspiration from this cake as well. There's only two things left to do now, make and enjoy!
Find this Hot Chocolate Cake by clicking the link below…
Sign up to receive a daily email full of Holiday Inspiration