It's hard to believe that winter is upon us again, so soon! However, you can get rid of the winter blues by thinking about the fun decorating that can be done in your home. Think Winter Wonderland Decorations! Decorating with a winter wonderland theme can make your home look inviting and incredible at the same time.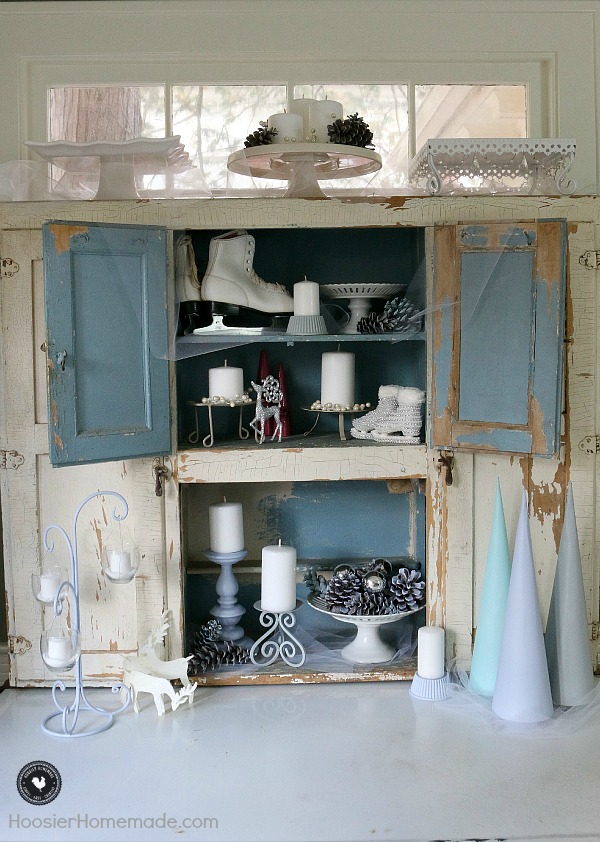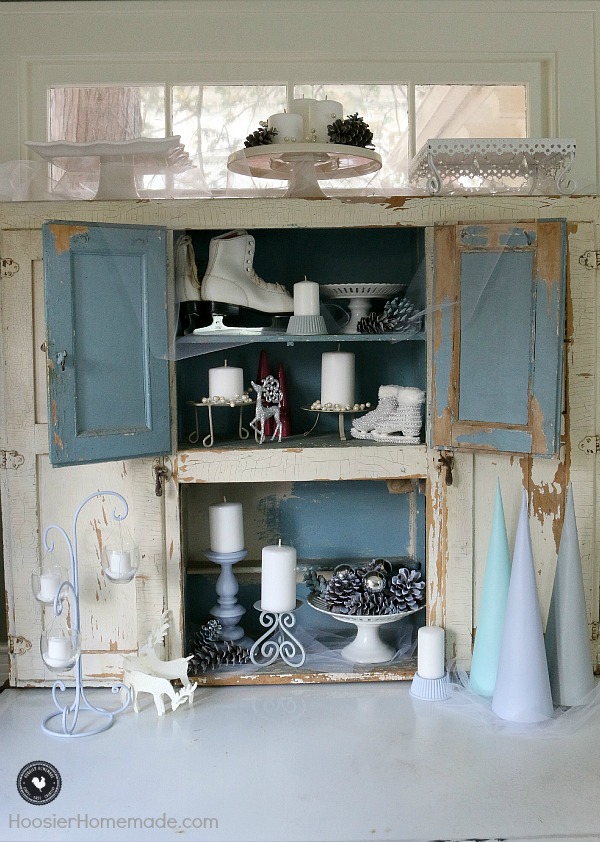 Our Hoosier cabinet is one of those areas in our home that I absolutely love to decorate, along with the mantel, it's one of my favorites. There are endless ideas to decorate your home using simple supplies, today we are showing you how we created this beautiful scene that is perfect for your Christmas Decorating as well.
Many of the items were ones that we had already, and with a little imagination, a few supplies and about an hour of time, we transformed everyday decorations into a Winter Wonderland.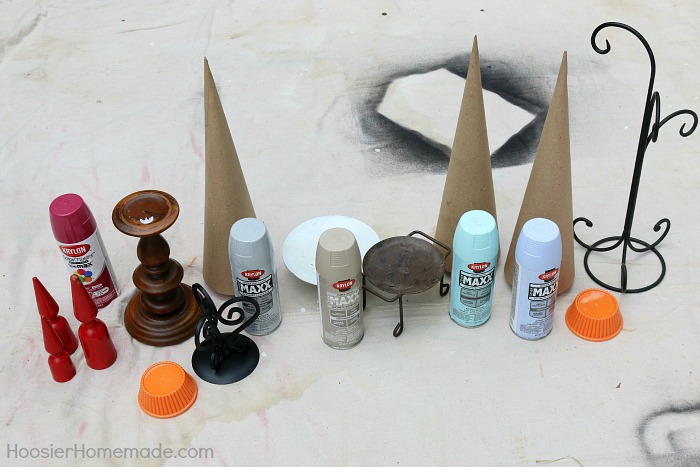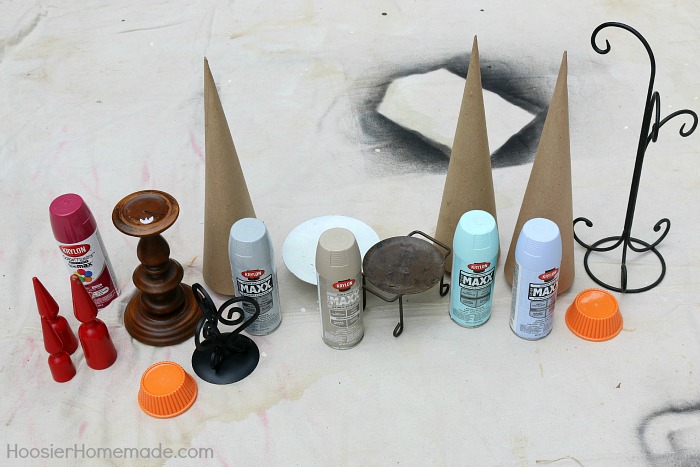 Let's get creative…
The best part of decorating Winter Wonderland style is that you can get incredibly creative. Whether you're using what you have or purchasing new decorations, use your imagination to put together the ultimate winter themed display.
Winter Wonderland Decorations Supplies
Trees – paper mache cones from Michael's craft store
Candle holders
Cups – (orange ones) from the Dollar Tree
Wood pieces – (red ones)
Krylon CoverMaxx in Glacier, Pewter Gray, Aqua, Pebble and White Gloss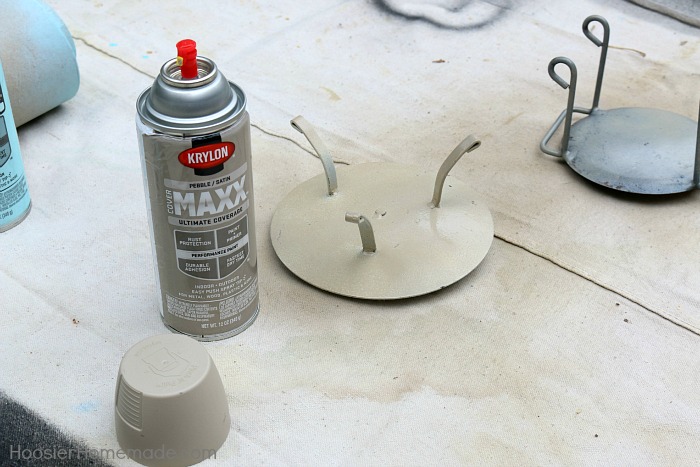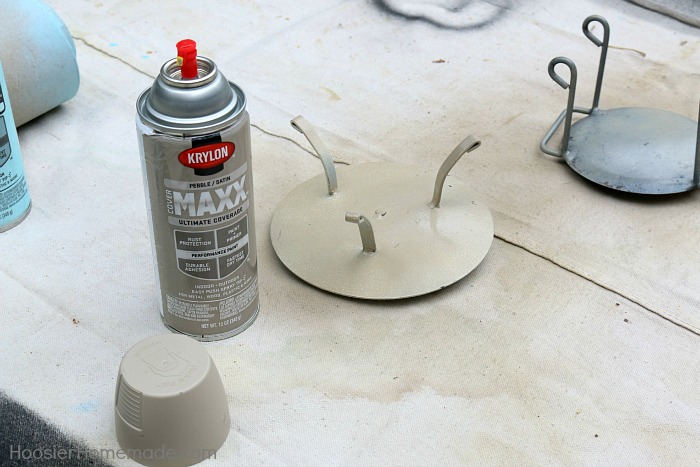 First we painted a couple of the candle holders we already had with the Krylon CoverMaxx Pebble.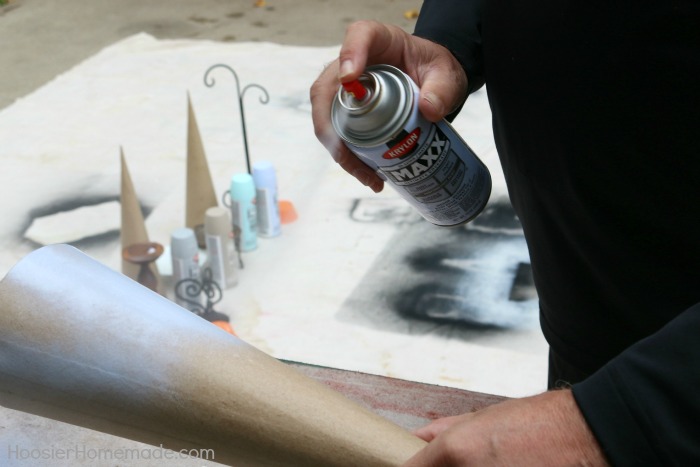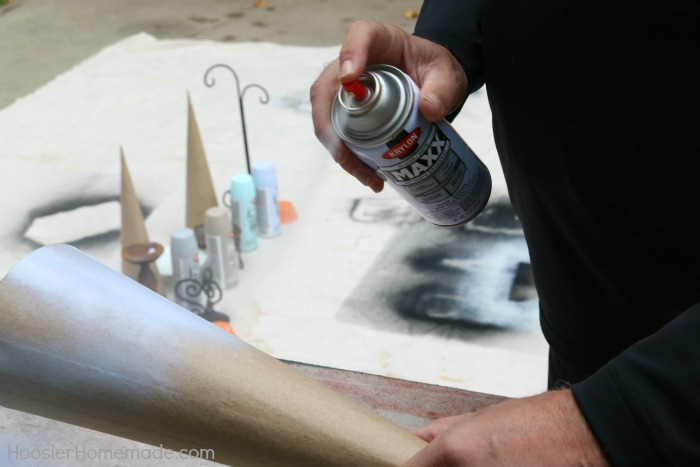 The trees were painted in three different shades with Krylon CoverMaxx Glacier, Aqua and Pewter Gray.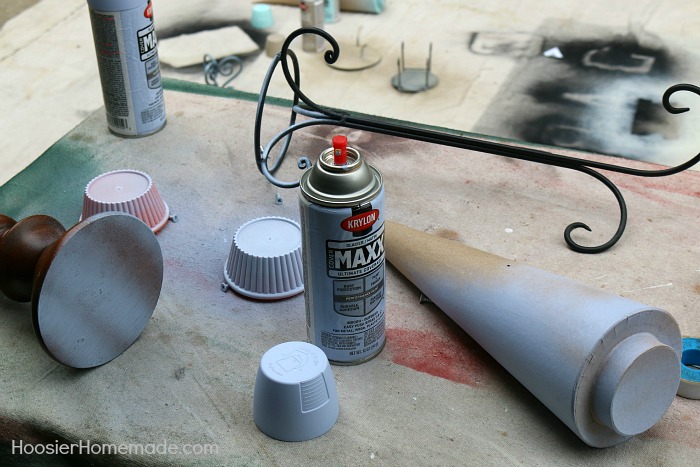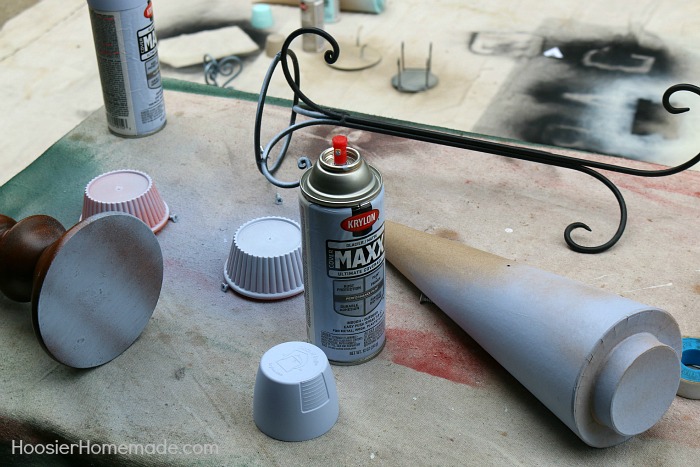 And then the other candle holders and cups were painted with Glacier.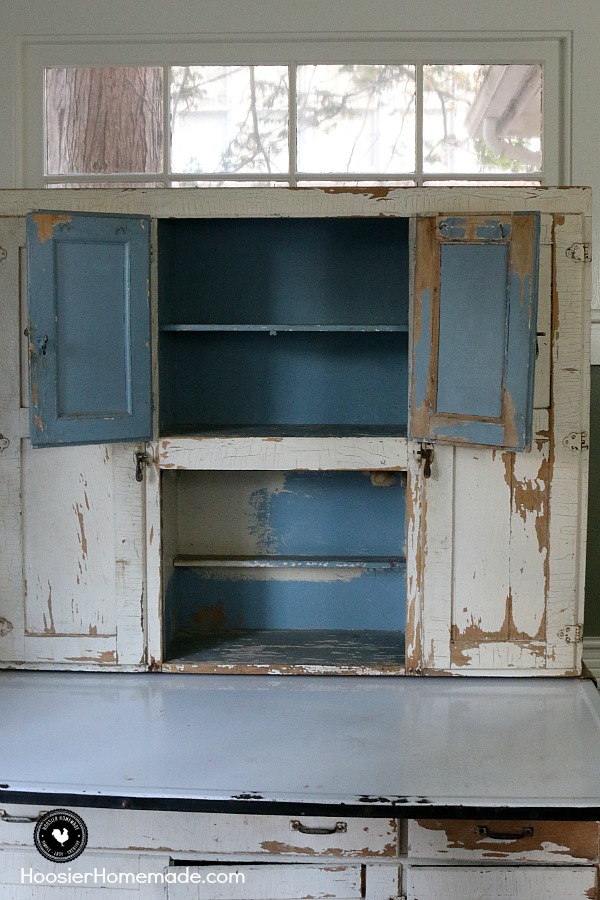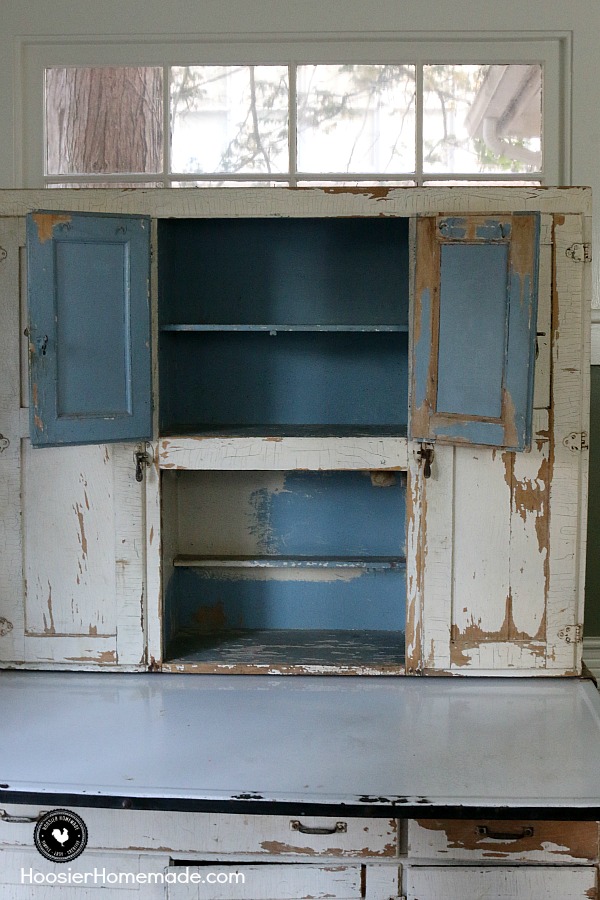 After all of the pieces were dry, it was time to decorate the Hoosier cabinet. This is where we began. I absolutely love this cabinet, it's old and the paint is chipped, but I think that gives it character.
Simplicity is Important
When you're decorating with a Winter Wonderland theme in mind, you don't have to go overboard. In fact, simple is always better. Over stuffing the area you're trying to decorate doesn't make much sense. Give each winter piece a chance to shine.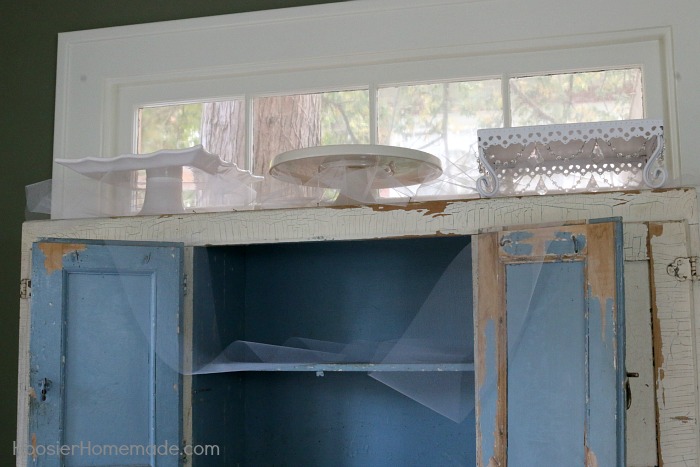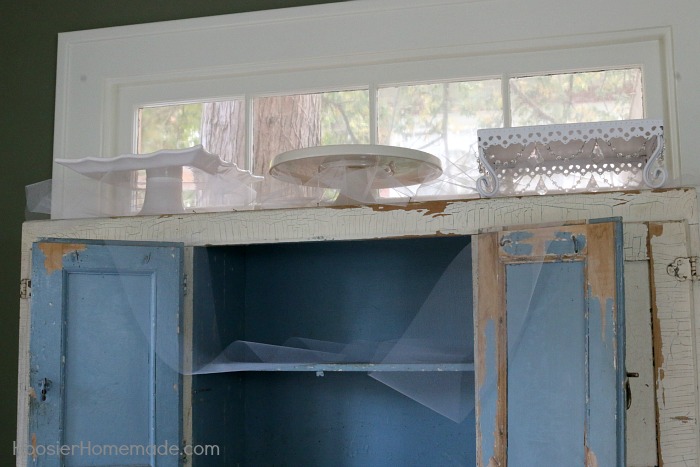 We began by adding white tulle, you can find it in the floral department of most craft stores. A little goes a long way and it's inexpensive. I like how it softens the edges of the cabinet. Then I added 3 white cake stands to the top.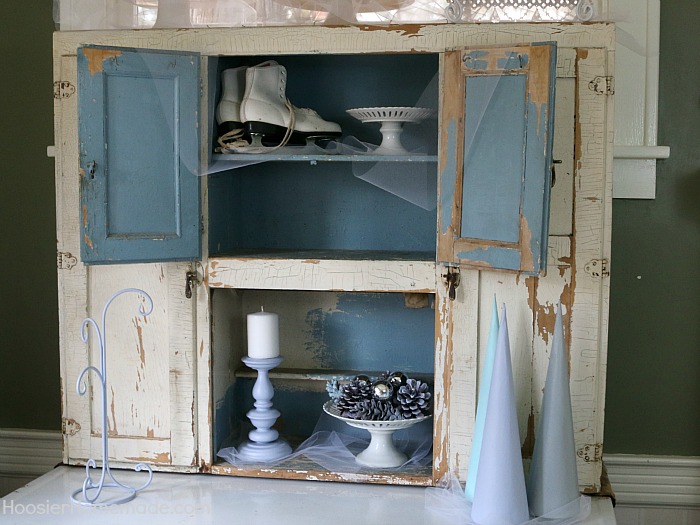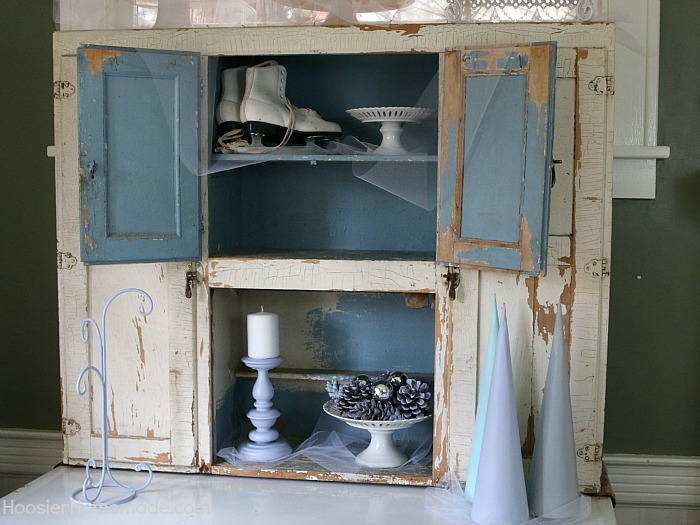 Next, all the large pieces were added – the candle holders, skates, trees and 2 smaller cake stands, one filled with pine cones that we painted as well.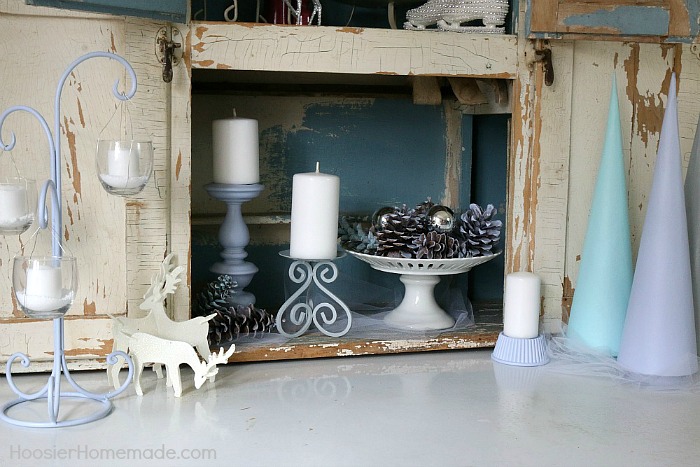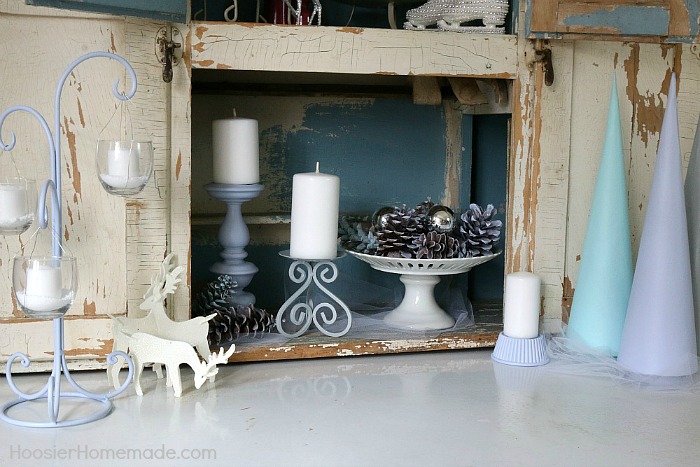 Then the other smaller items were added. One of the orange cups that we painted with Krylon Glacier, pine cones that were also painted with Glacier, candles, and the votive candle holders.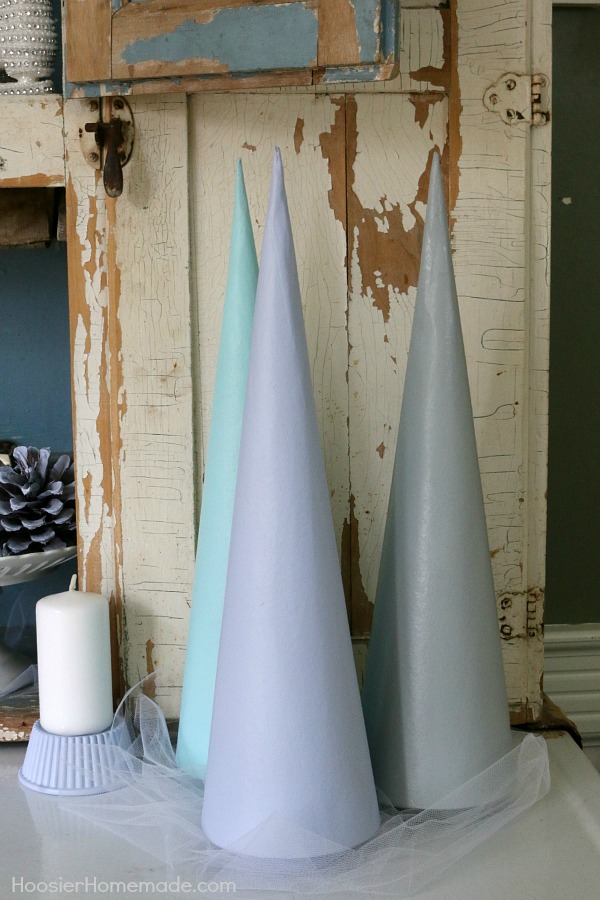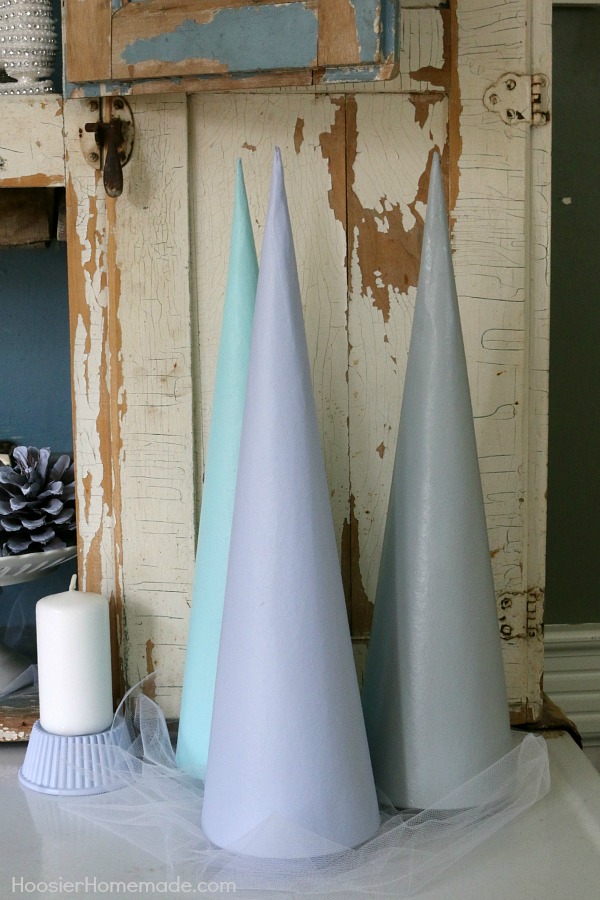 When we think of Winter, we often think of white, but I love how the Glacier, Pewter Gray and Aqua colors go so well with the white decorations.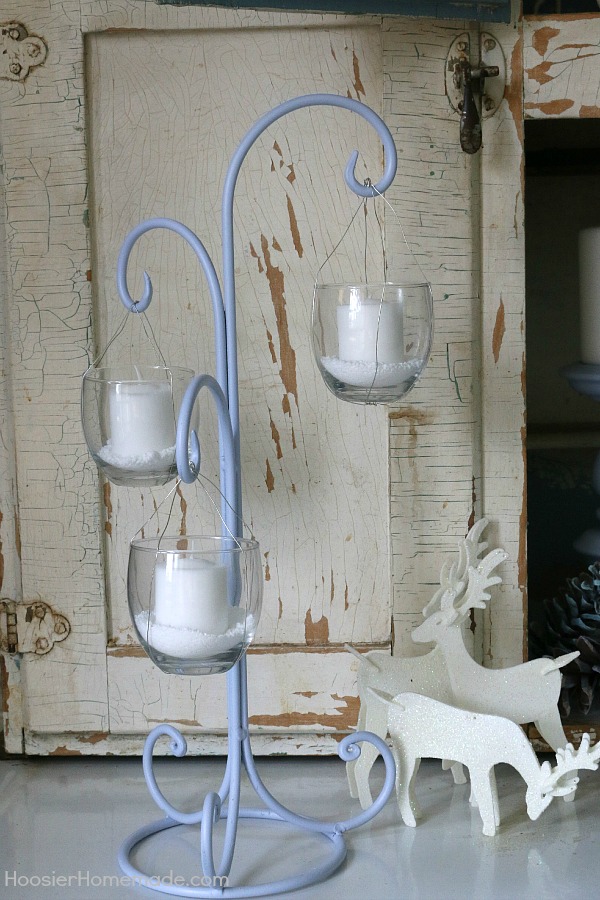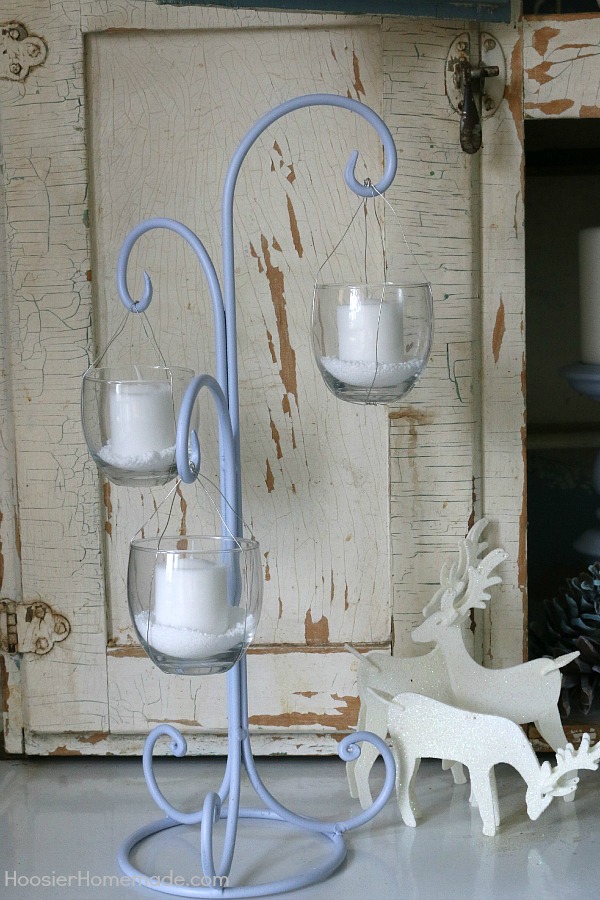 To create the hanging votive holders, we wrapped wire around the holder, then filled it with a bit of Epsom salt, and added the candle.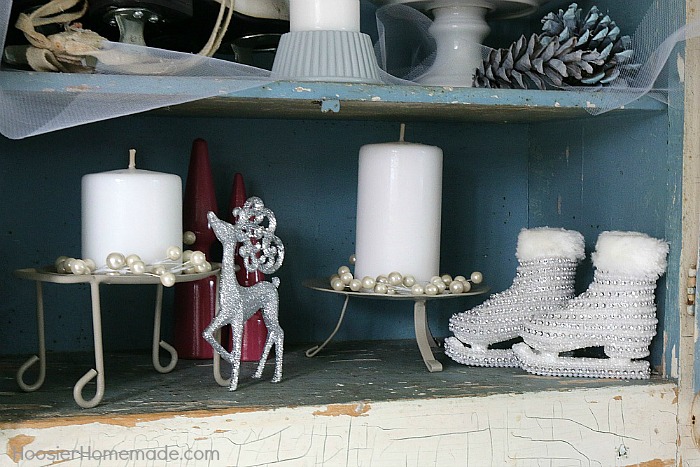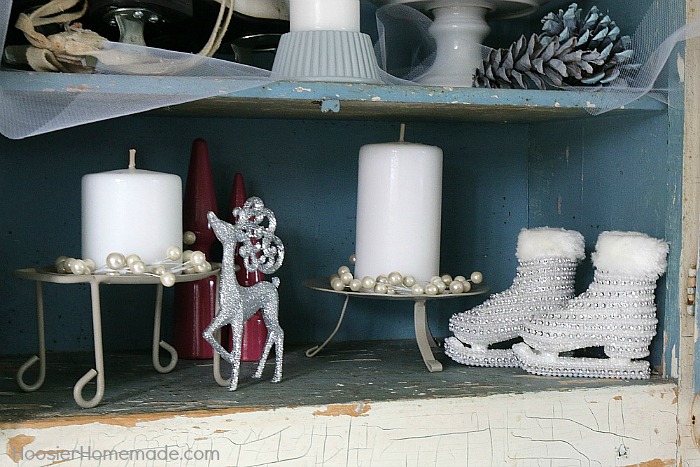 The middle section has the candle holders that we painted with Pebble, some white pearl beads, and a couple ornament for sparkle. Then tucked back in, for a little interest and splash of color are the wood pieces that we painted with Raspberry Gloss.
It's always fun to add that element of wonder when decorating.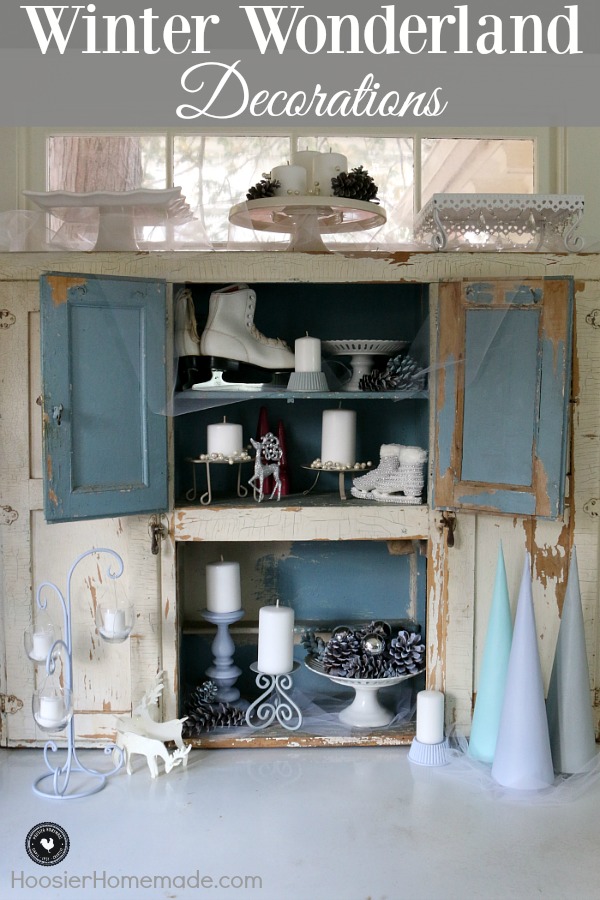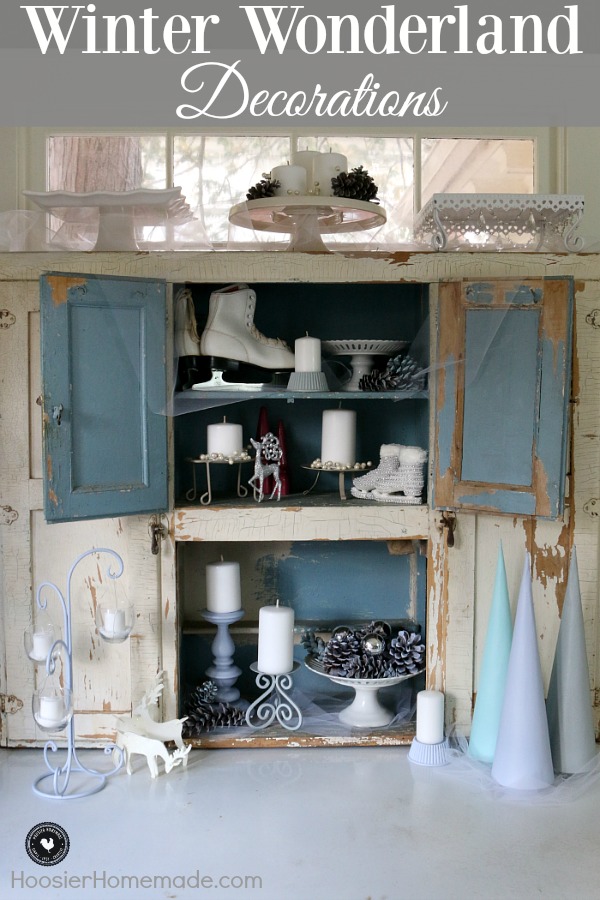 Now it's time to enjoy the Winter Wonderland Decorations
Once you've set up the winter wonderland decorations in your home, actually stop and enjoy them. With the hustle and bustle of life it can be hard to appreciate the hard work you've put into decorating your home. However, soon enough, winter will come and go, so take the time to enjoy the beautiful winter wonderland decorations you've worked so hard putting together.
Creating a winter wonderland look in your home can bring about a sense of peace you can't always achieve with other seasons. The focus on the serenity of winter in the decorations you choose helps everyone to find joy in the season.
Visit the Krylon Facebook page and "like" them for more inspiration and to see all the great projects featuring the Color of the Month!