Where to Find Wood for Crafts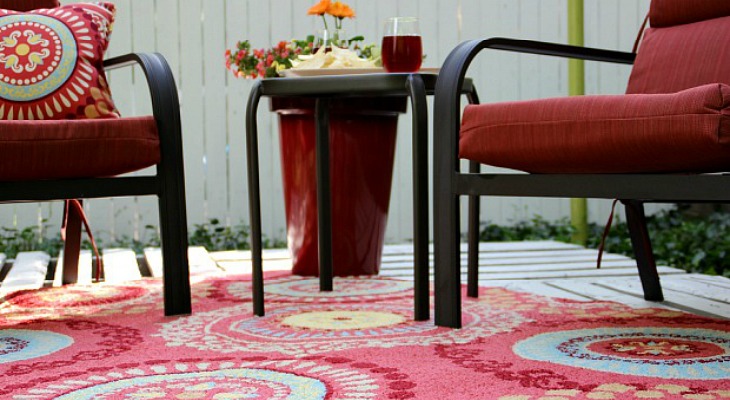 Finding quality wood for crafts at a reasonable price is one of the toughest challenges for many crafters. But there are sources available that have the potential of being regular sources of wood for fun and creative crafts. Below are some sources of craft wood that I have found. I hope you find them useful as well.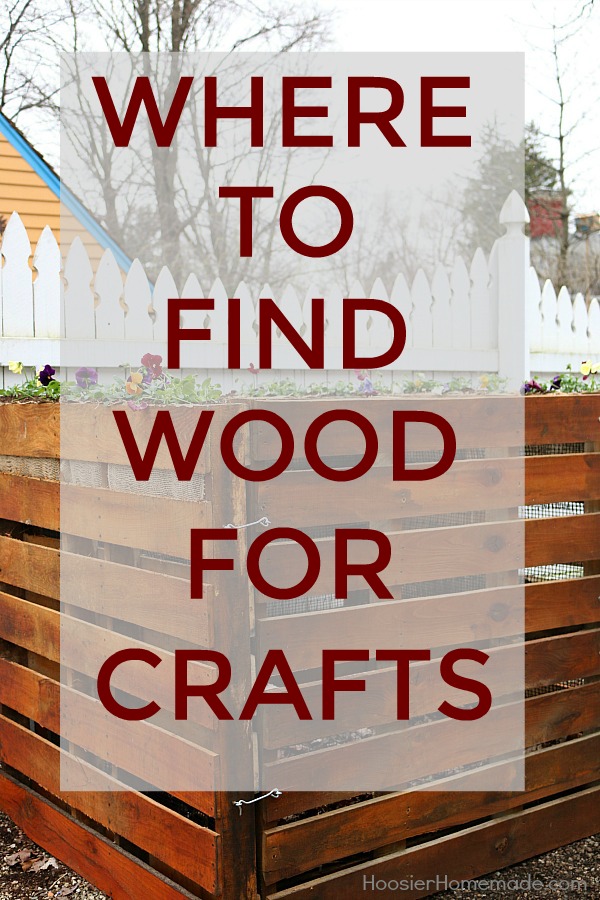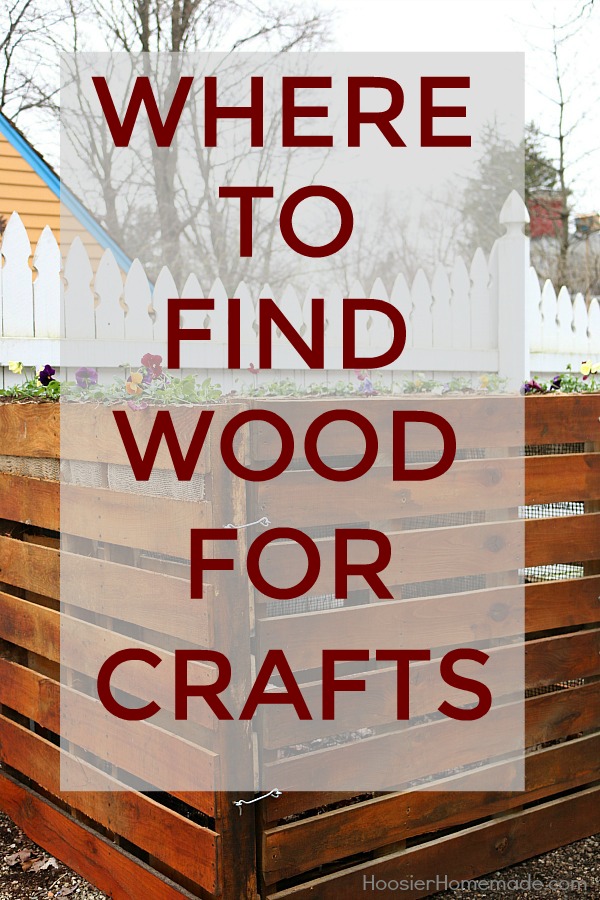 Facebook
Facebook.isn't just for the young generation anymore. It seems like everyone and their grandma is on there. Most cities, and even small towns have yard sale groups. For instance, do a search at Facebook for "your city or county or area" + "yard sale" (ie. "Davies County yard sale") and you will likely find multiple yard sale groups on Facebook in your local area. This has proven to be the best source for us.


Once you're there you can do a search within the group for "scrap wood," "barn wood," or anything else you have in mind. Once you do your search you'll see an option to "Get Notifications." Use this! You'll then be notified instantly when a new result appears for your search term! Now you can be the first to know when there is new scrap wood available!
Local Hardware Stores
Hardware stores tend to stockpile the wood that people buy the most often, but also have a tendency to keep the wood until it can no longer be used. They often will throw out these scrap pieces of wood. Most of the time, these pieces will be really small. However, for a woodworker these can be great to use as an inlay or to piece something together. Check with your local hardware store to see what they have available and find out how much the scrap wood would cost.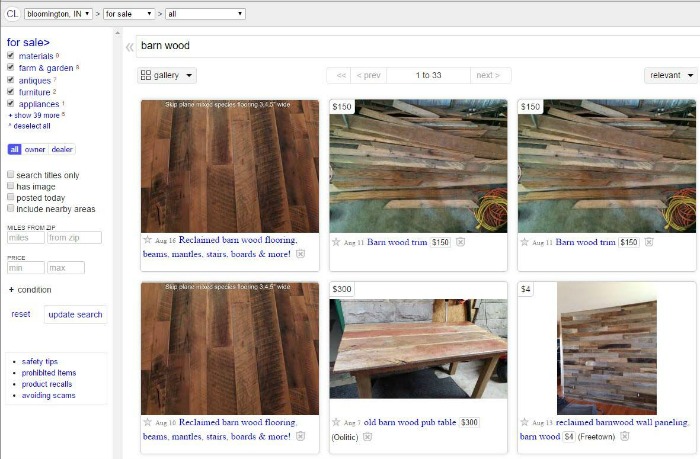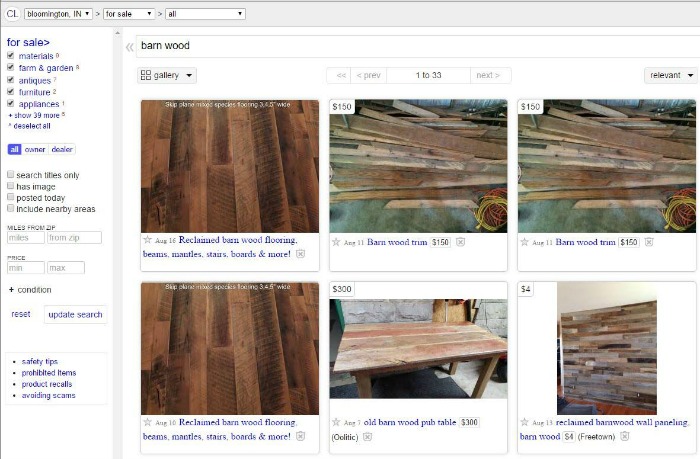 Craigslist
Craigslist is a great option to find project wood as well. As with Facebook, you may find some free wood, but you may also find some being sold. If it's for sale, you can usually get it at a reasonable price. You may also come across old barns for cheap, or even free, that are offered for the price of your labor in dismantling it. Craigslist is also a great place to sell your crafts once you've made them!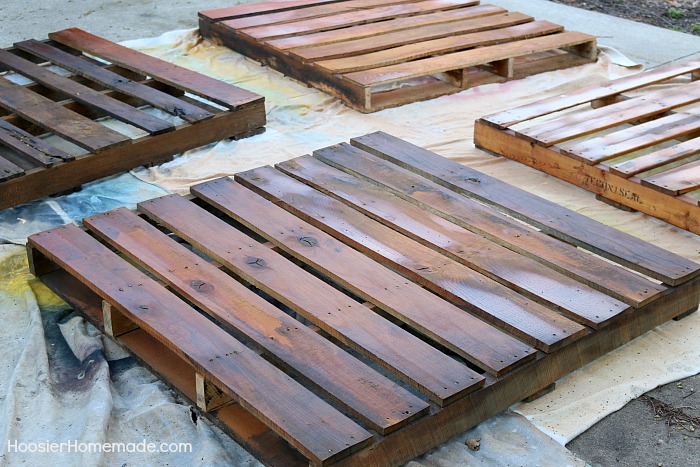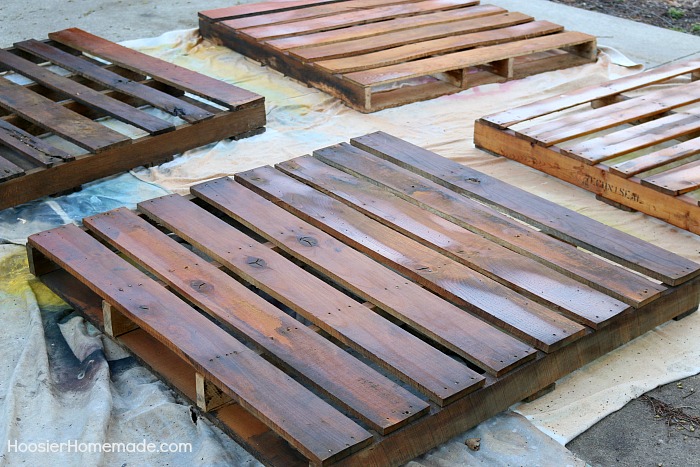 Local Businesses
Many businesses receive products on shipping pallets. We all know the value of pallets! These pallets are generally set aside and thrown out. By checking with local business owners you may have a chance to get some pallets in good shape for free. Local mill and factories tend to have quite a bit of pallets. The mills are a great place to check and often provide great quality wood at very reasonable pricing. Mills often have wood they just don't need as well. The scrap wood, especially if coming from an Amish mill, is normally sold for a reasonable price.
Every town has it's own unique opportunities to find beautiful scrap lumber. So with these sources in mind, do some brainstorming in your area. You may find that there are several other great sources for beautiful wood that can be turned into fun and profitable wooden crafts!
Our town has a wood pallet manufacturer. We were able to purchase the pallets for $10 each. Several years back, we were lucky enough to find some barn doors along side the road and made a desk from them.
Here are a few projects that we have made using wood pallets –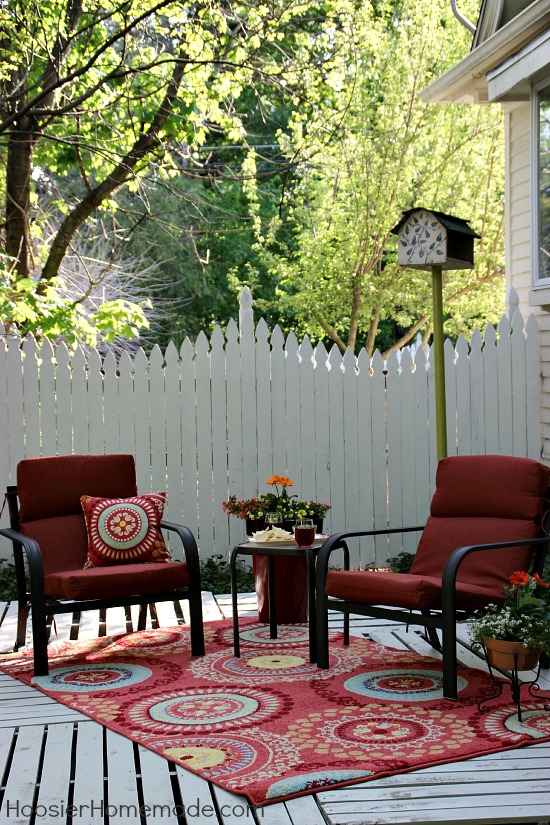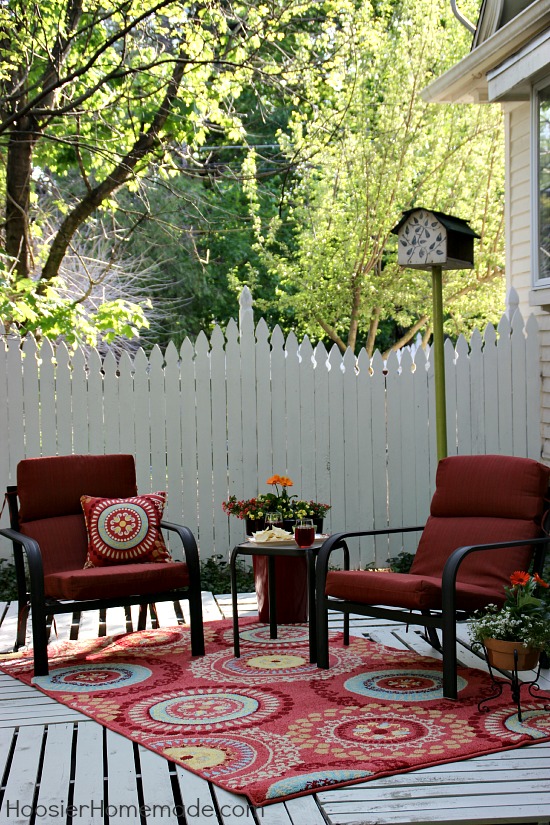 Wood Pallet Deck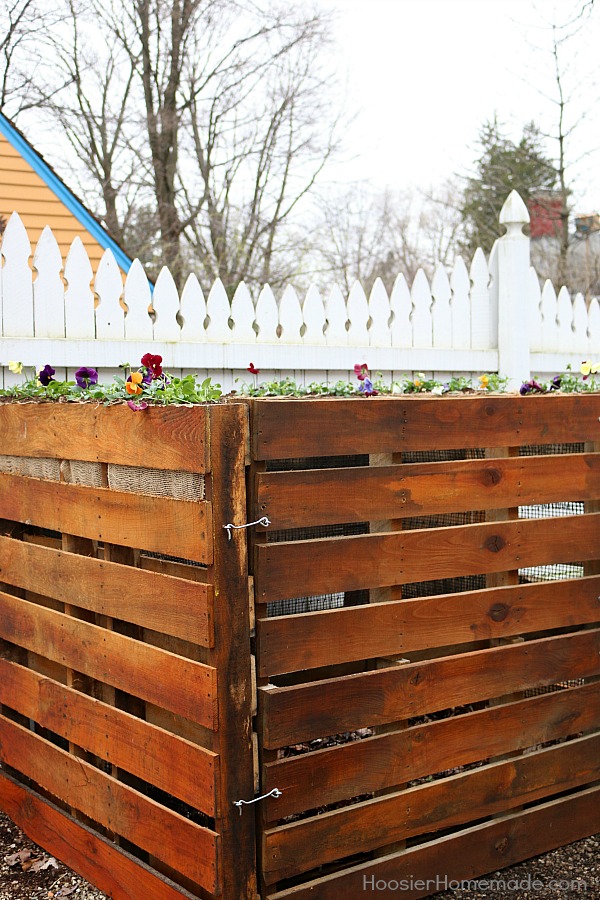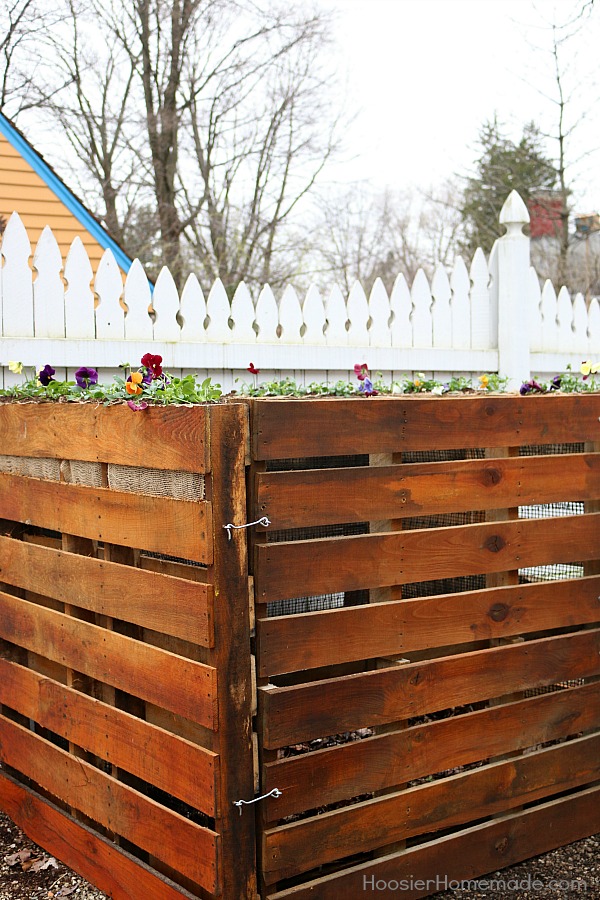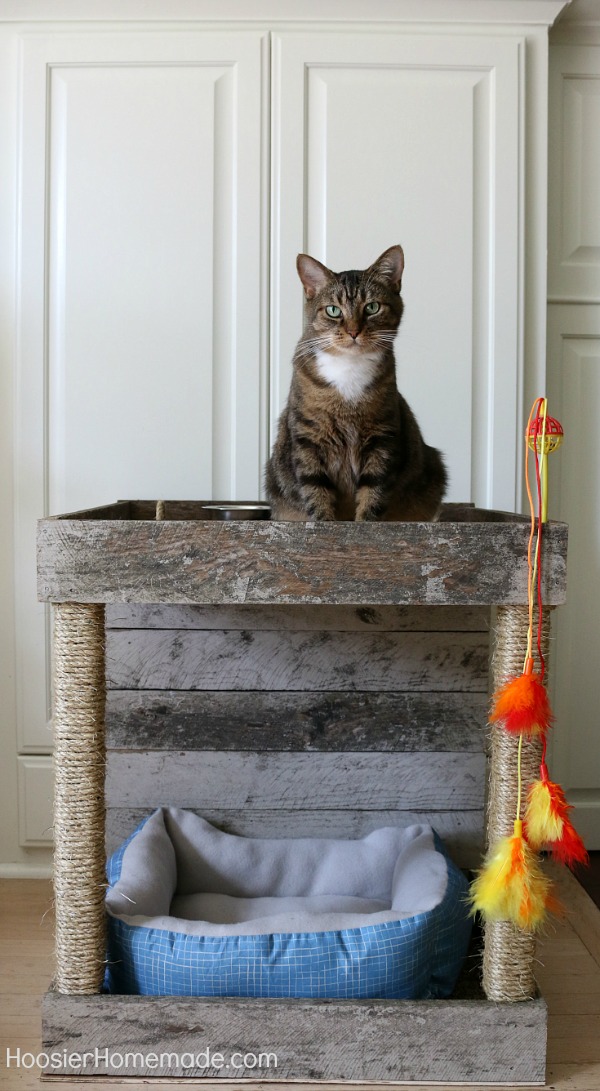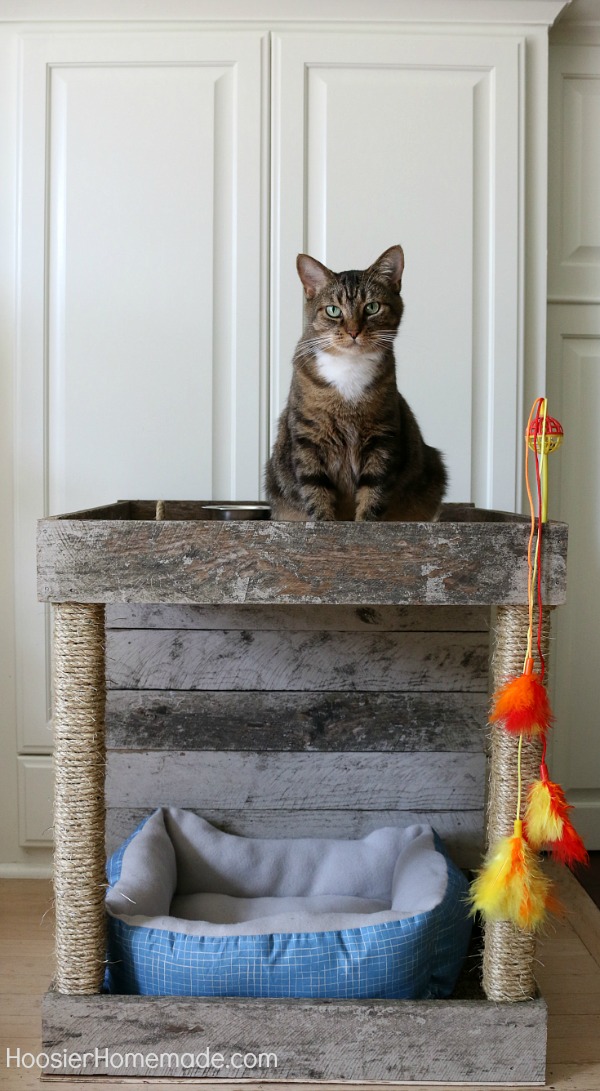 Abe Knepp makes custom, hardwood Amish cabinets for clients in and around Indiana and Kentucky. You can learn more about him and his cabinets at It's Amish Made.