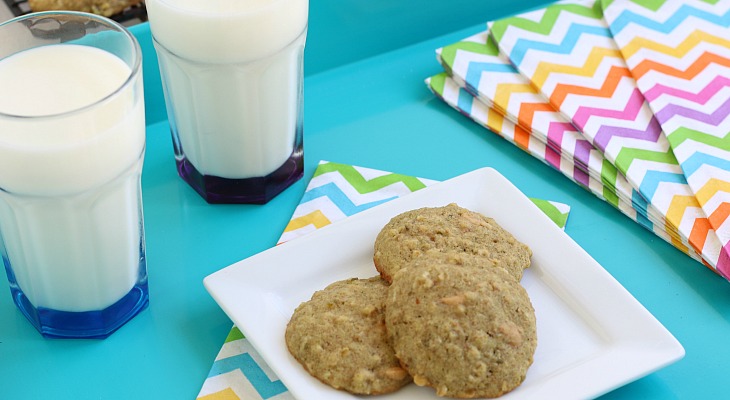 Kids love cookies. Moms love healthy ingredients. Both come together in these Lentil Cookies – and they taste fabulous!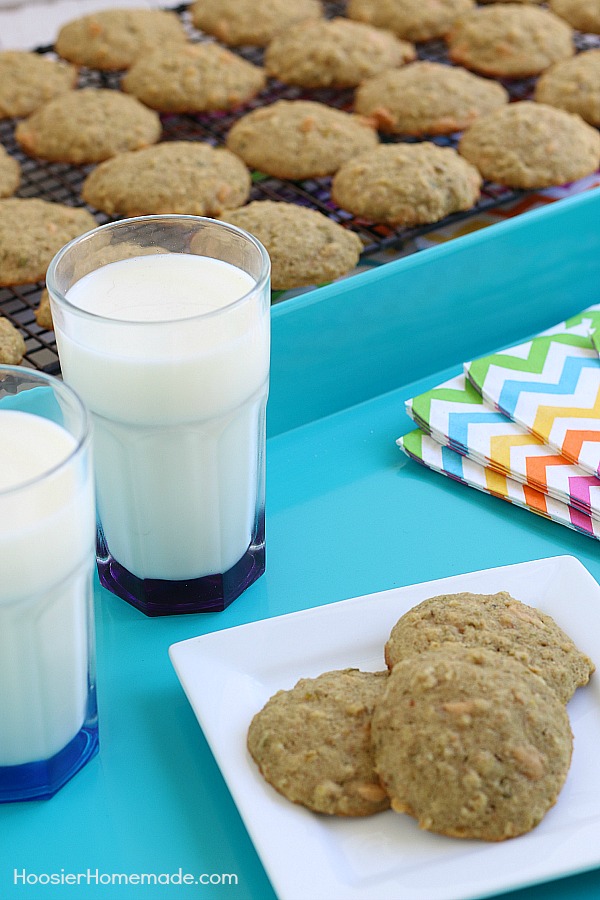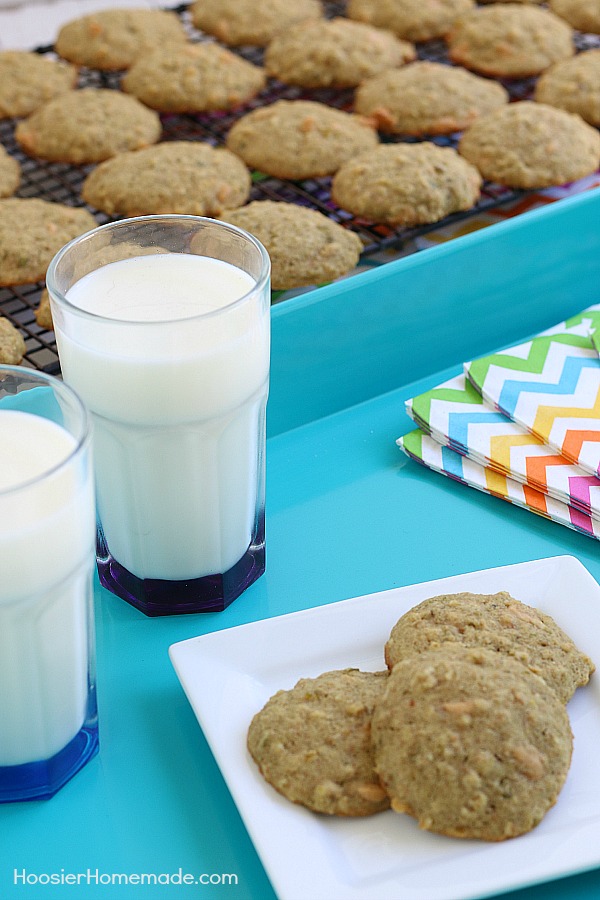 Cookies are one of my favorite desserts- and it is a poorly kept secret in our house that I love to sneak a cookie in before breakfast! I have been focusing on getting healthy lately, so I have gotten better, but these lentil cookies are filled with such great ingredients, I don't feel guilty!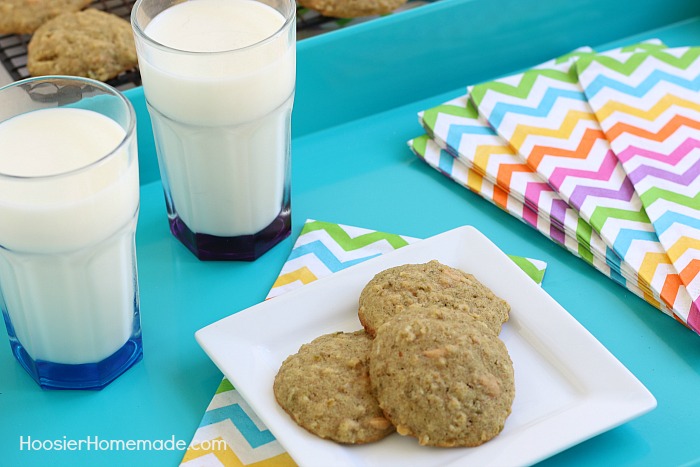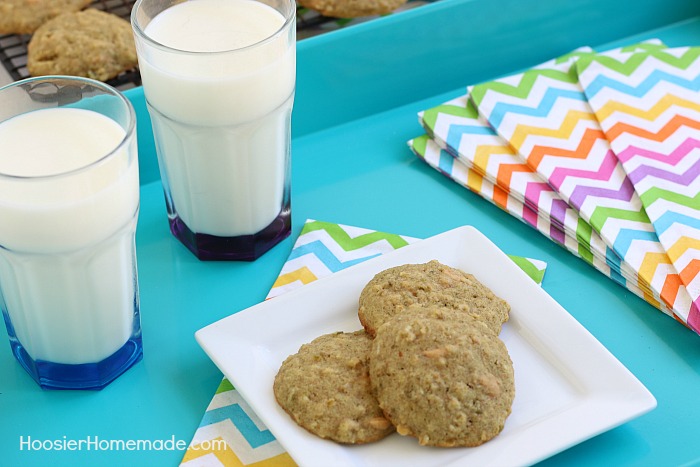 Lentils are high in protein and in fiber. So even though this is a cookie, the lentils and the oats do provide great nutrients and fill you up! Plus, they are made with whole wheat flour. These lentil cookies are a perfect treat for lunch boxes- sweet enough that the kids think they are getting a treat, but also healthy!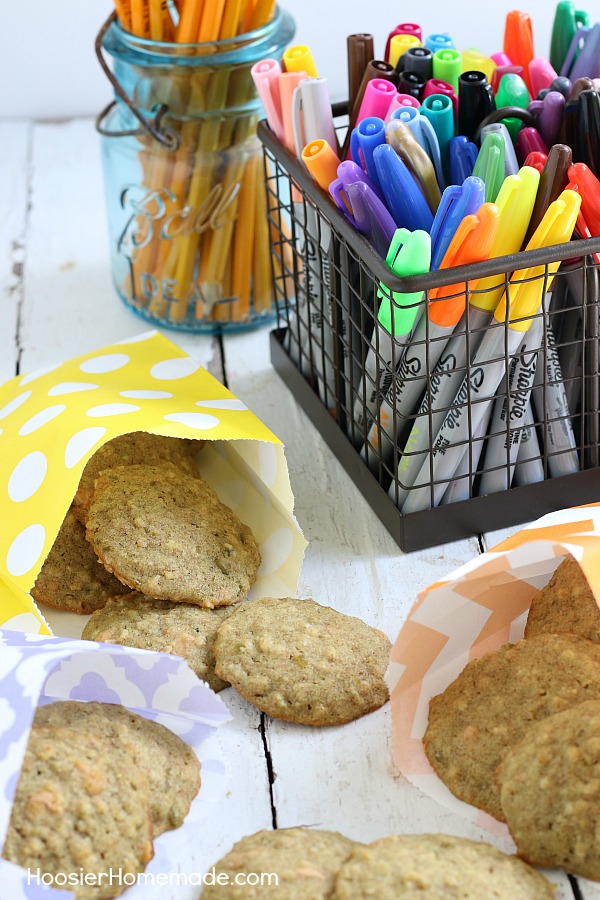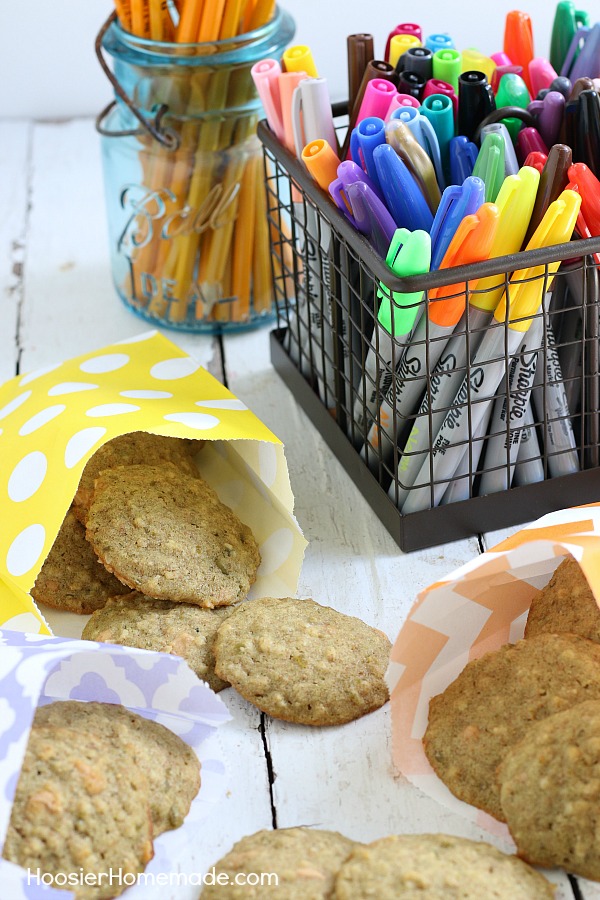 I am very sensitive to textures in my food- I don't want a cookie that feels like it is has too much stuff in it. In these cookies, however, we boiled the lentils and ran them through the food processor. They have the same texture as any oatmeal based cookie- and they stay extra chewy- my favorite!
The lentils in these cookies are cooked first, you can easily cook them ahead and keep them in the refrigerator for up to one week. Be sure to store them in an airtight container.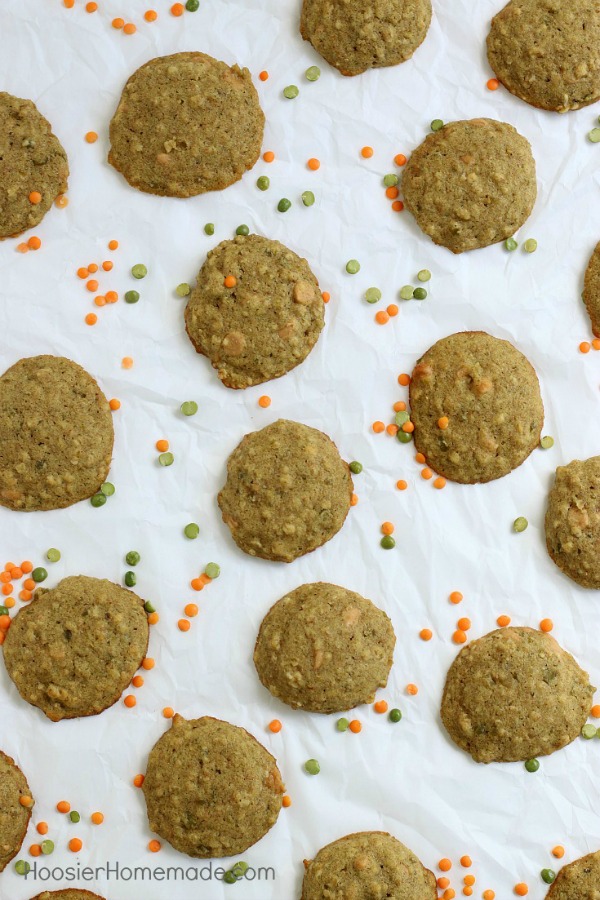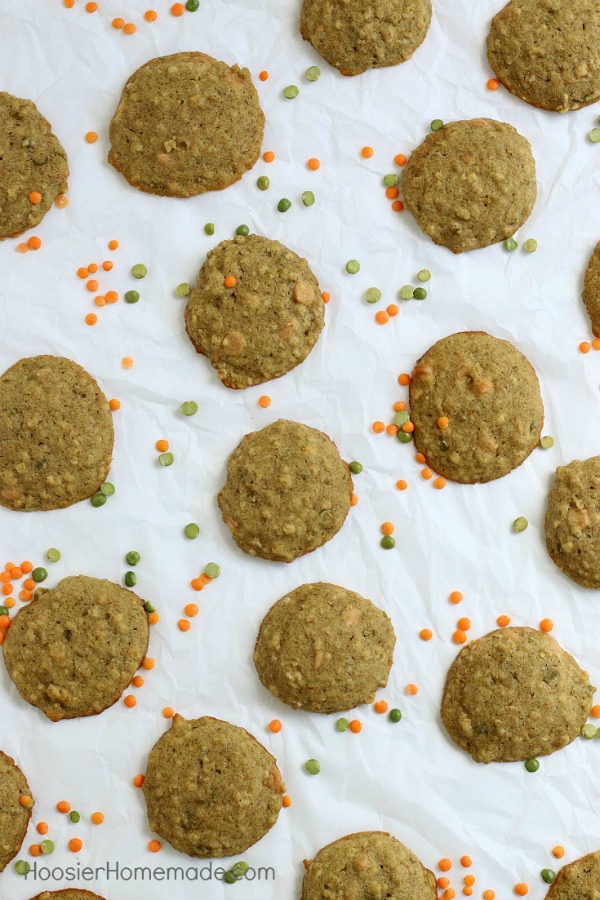 We have really been on a lentils kick lately- we also made this Sweet Potato Bread and it is one of my favorite recipes to date. Around here, we bake a lot, so we don't often make the same recipe over and over. But I have made the Sweet Potato Bread about three times- it is that good! And these cookies might just make it into the rotation as well! While you are cooking the lentils, you can easily cook enough for a few recipes, divide into separate amounts and have them ready to go.
Do you have a secret cookie ingredient you love? Healthy or not, comment below!
For more information about Lentils and Recipes follow Canadian Lentils on Pinterest, Instagram,Facebook, Twitter and You Tube.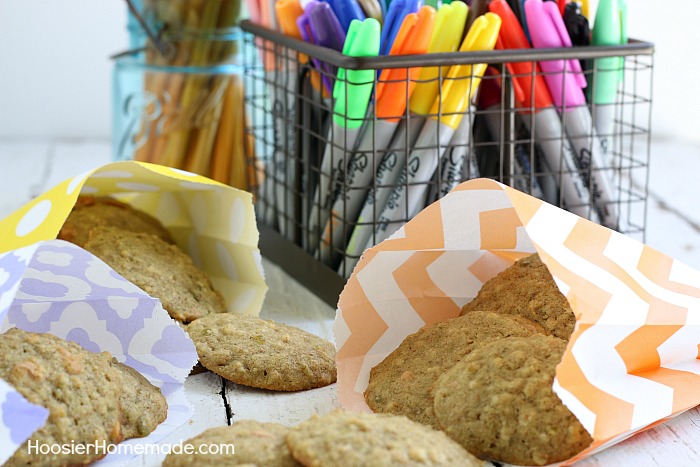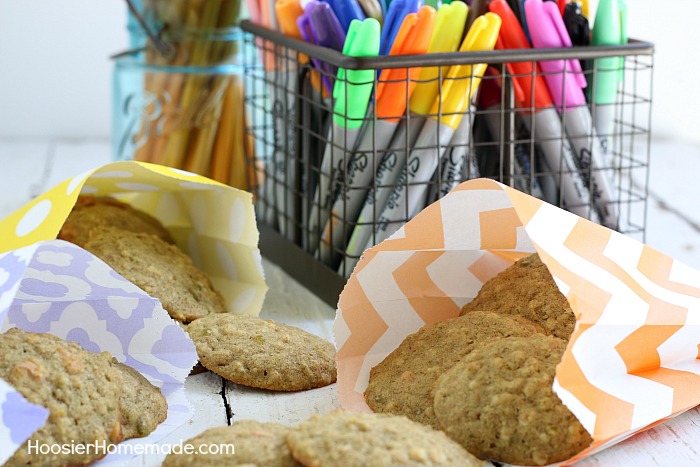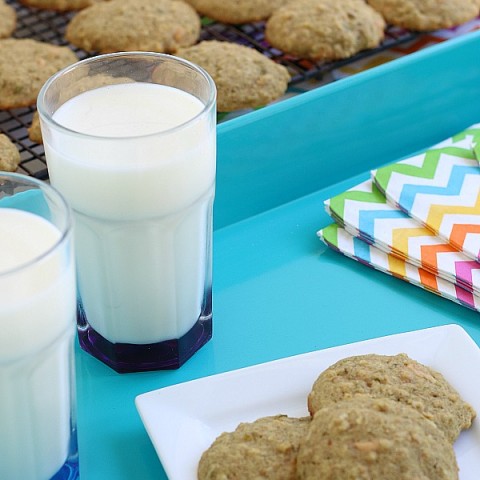 Lentil Cookies
You will never believe that these cookies have healthy lentils in them! These healthy cookies have oats, peanut butter chips, whole wheat flour and are filled with GOODNESS!
Ingredients
1 cup mixed lentils - I used red and green
1 cup (2 sticks) butter, softened
1 cup brown sugar, packed
1 egg, room temperature
1 cup whole wheat flour
1 teaspoon baking soda
1 teaspoon vanilla extract
1 cup quick cooking oats
1 cup peanut butter chips - may substitute chocolate chips if desired
Instructions
In a medium saucepan, add lentils and about 2 inches water to cover
Bring to boil, reduce heat to low boil and cook for 15-20 minutes or until lentils are soft enough to smash
Remove from heat, drain if necessary and blend until smooth in food processor or blender, cool to room temperature
In a large mixing bowl, blend together lentils, butter and brown sugar until smooth
Add egg and vanilla and blend
Mix together flour and baking soda, add to wet ingredient, blend until well combined
Stir in oats and peanut butter chips
Preheat oven to 375 degrees and prepare cookie sheets with parchment paper, silicone mats or cooking spray
Drop cookies using a cookie scoop
Bake for 6 minutes, turn pan then continue baking for 2 min (cooking times may vary)