Weekly Menu Plan ~ Meatballs in Gravy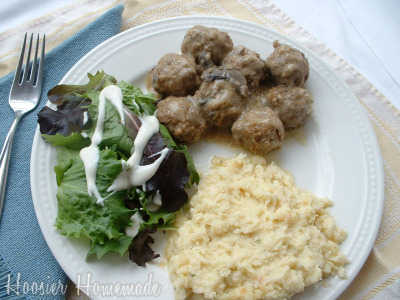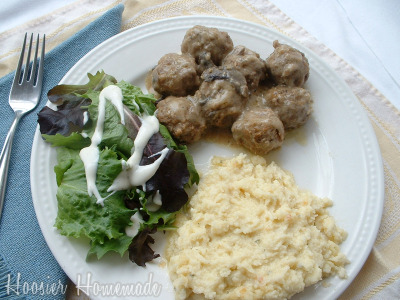 Welcome to another great week of Menu Planning! I hope you all had a wonderful Mother's Day 🙂 Mine was especially nice. We had planned on going to a Minor League Baseball Game, but the weather was too cold, so we opted to go to my favorite garden center and then out to eat. Doug bought me a new computer last week that I desperately needed, it's making my online time much easier, cutting my time down alot. Andrew bought me a tripod for my camera and Flip Video camera, I'm really excited about that too.
This Spring is just flying by, my boys only have 18 days of school left. Andrew will graduate from High School on June 6th. Wow! I can hardly believe it!
Well, I'll have to admit, our meals last week didn't go quite as planned. I was so SUPER busy preparing for the Mother's Day Extravaganza, we just had leftovers a couple nights and on Friday, we ordered pizza. Between baseball games, practice and preparing for the awesome day of giveaways on Thursday, dinners kind of took a back seat. Anyway, we all survived, and my house is pretty much back in order. Come Wednesday, I was really wishing that I had taken time for a Make-Ahead Meals Cooking Day. I'm keeping my fingers crossed it will work out this week.
I have another great Make-Ahead Meal for you, from the Make-Ahead Meals for Busy Moms cookbook, to share with you today. I'm sorry, I don't have a picture yet, but I will add one after I cook the dinner.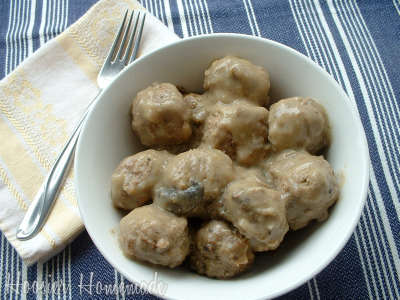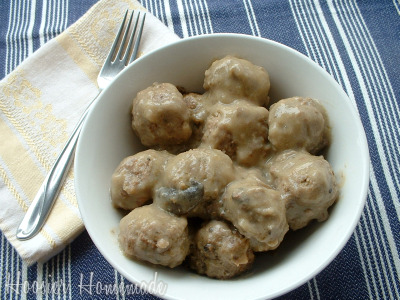 Here is what we will be eating this week…
Monday ~ Meatballs and Gravy, Mashed Potato Casserole
Tuesday ~ Southwestern Salad and Cheesy Chili Dip
Wednesday ~ Breakfast for Dinner ~ IHop French Toast, fruit
Thursday ~ Chicken Pot Pie
Friday ~ Sausage Calzones
Saturday ~ Mostacolli, Garlic Bread, Salad
Sunday ~ Honey Sauced Chicken Wings, Potato Wedges