Valentine's Day Cards to Print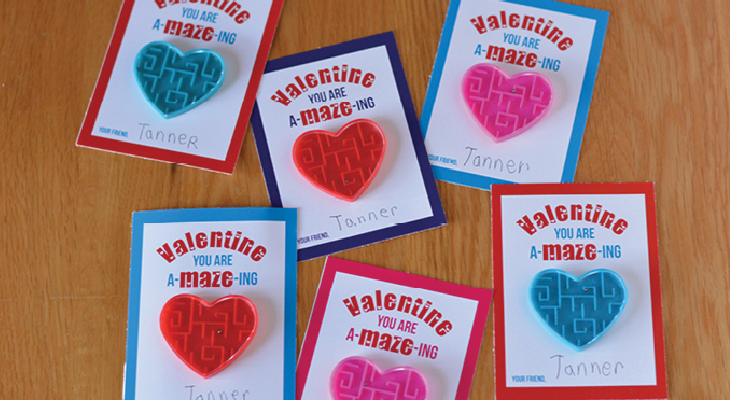 These fun printable cards are perfect for Valentine's Day Classroom Parties! "You are A-MAZE-ing!" Print these out to share with the classroom, neighbors, or as a fun to give to neighbors. These are Valentine's Day cards that are easy to print, but so much fun to hand out.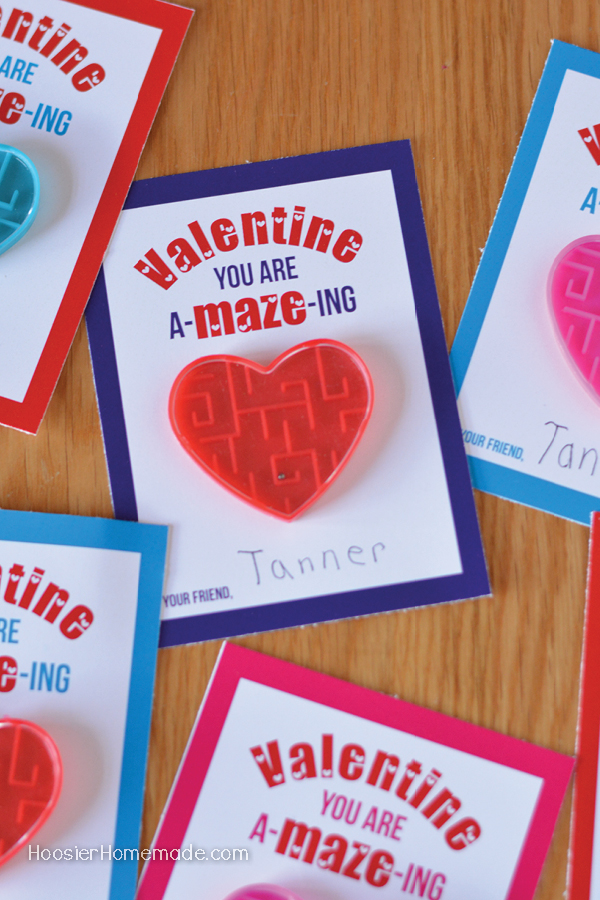 Valentine's Day is finally here and it's the perfect chance to tell someone how amazing they are! Although it's nice to always show people you care, you can show them with this amazing printable Valentine. People of all ages can enjoy giving these to someone for Valentine's Day.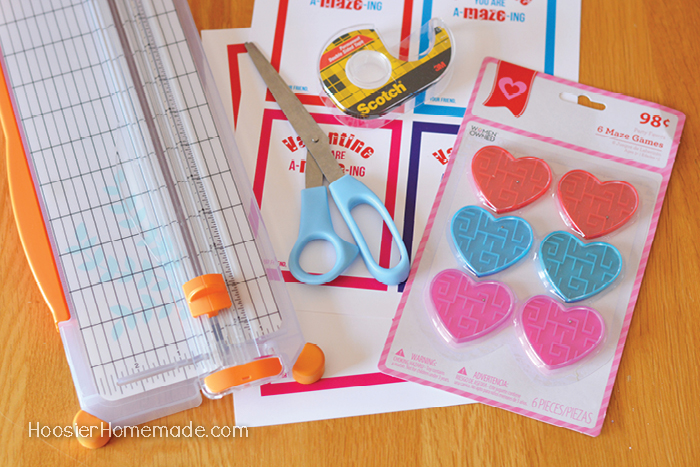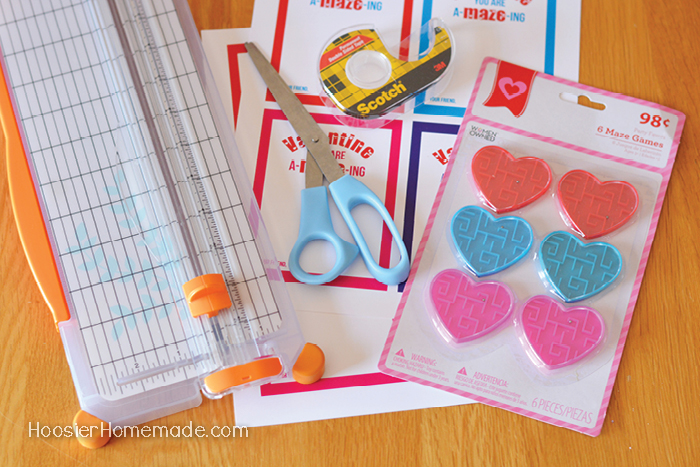 The materials for this small project are pretty straightforward. You'll need that handy dandy paper trimmer from our Printable Non-Candy Valentine's. You can find these little maze hearts at Walmart for a reasonable price. I think this is a very budget friendly Valentine's Day treat for the classroom.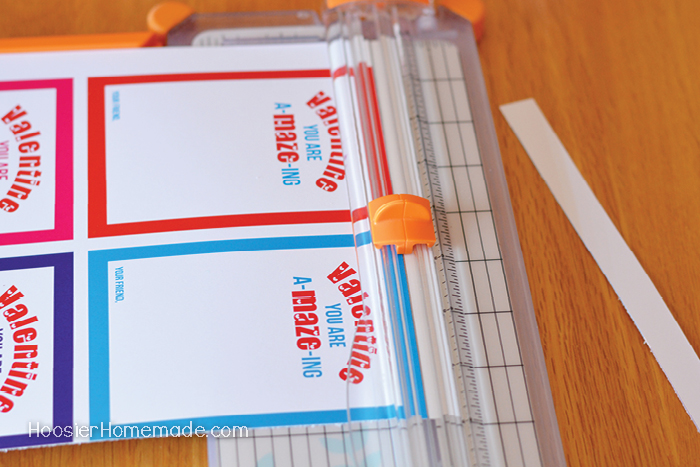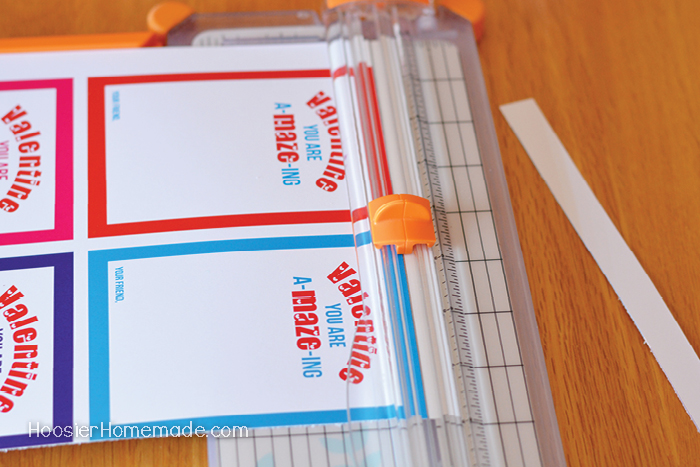 As you can see, the paper trimmer makes it so much easier to cut these cards out. Printing these Valentine's Day cards out on stock paper makes them sturdy and will allow them to last quite sometime. Kids can be rough on cards, so printing them out on a sturdy paper is very important.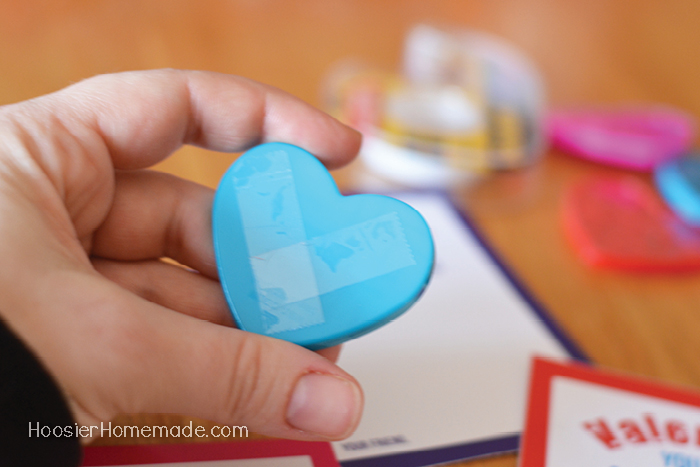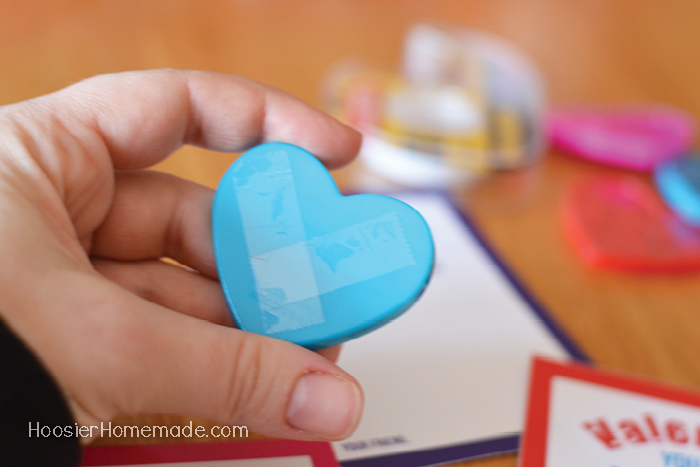 Using double sided tape, you can tape the back of the heart maze and then attach it onto the cards you have printed out. How easy is that?! I seriously love how easy this is and I can see using this idea for many years to come.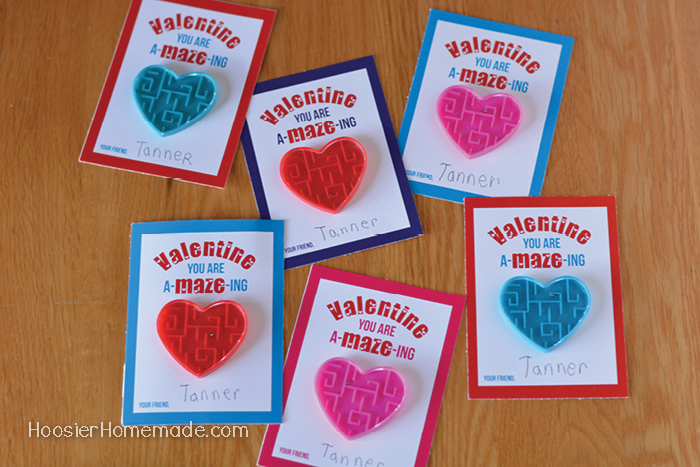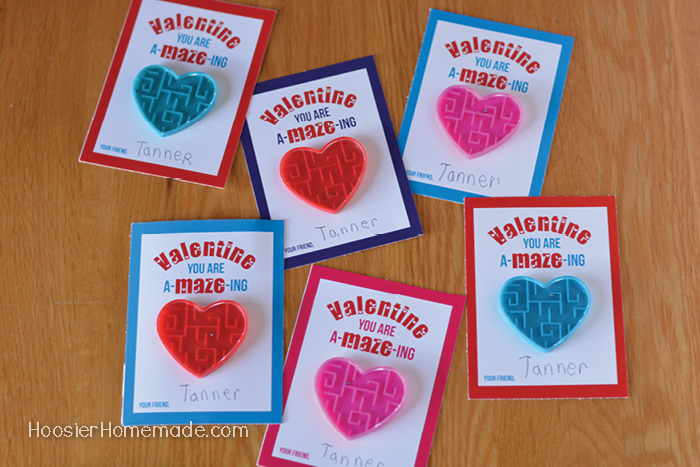 This is the finished project and I promise you will have one of the coolest Valentine's Day cards to give out this year. Kids will love it and they can take off the heart maze and have something to play with. We have always enjoyed giving out non-candy Valentine's and I know you will too.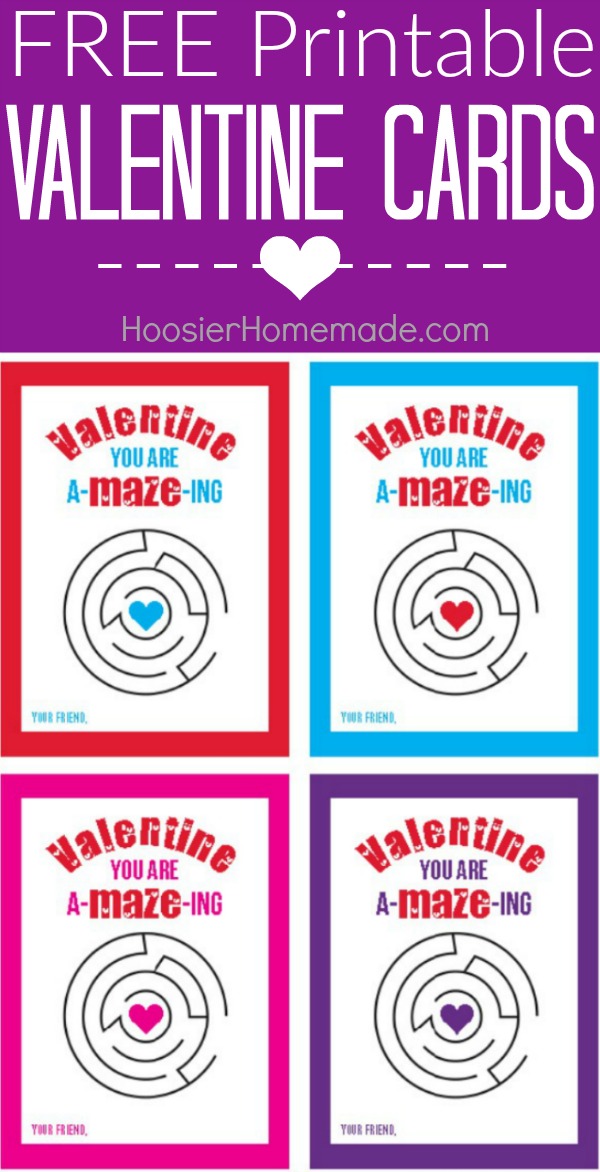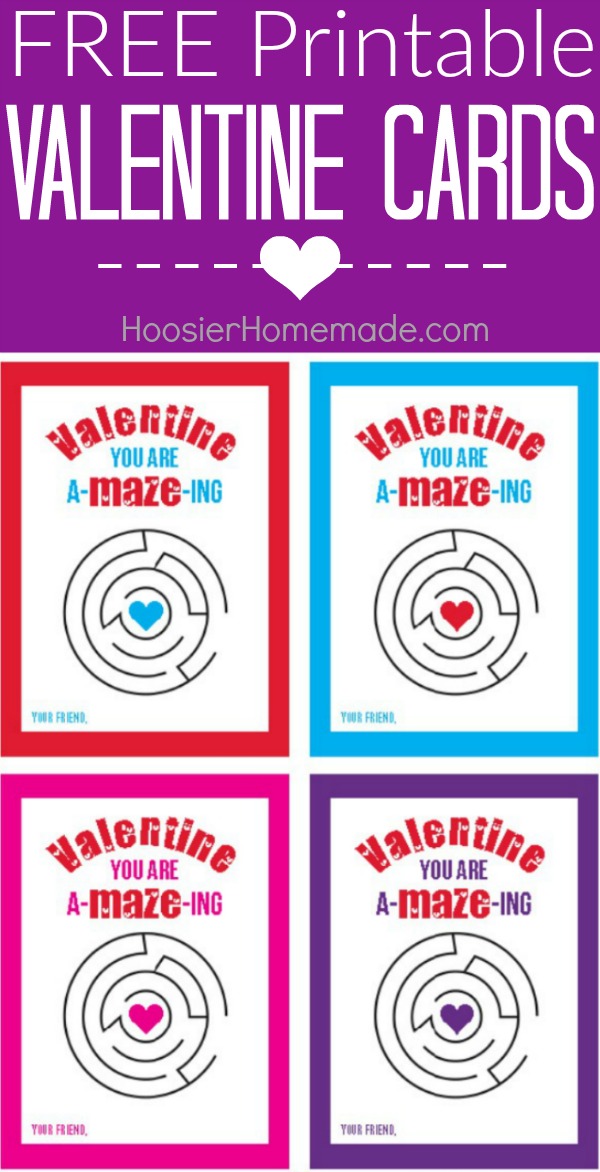 And in case you can't find the plastic heart shaped maze, you can print out the set that has the maze on them. All the child would need is a pencil to do the maze.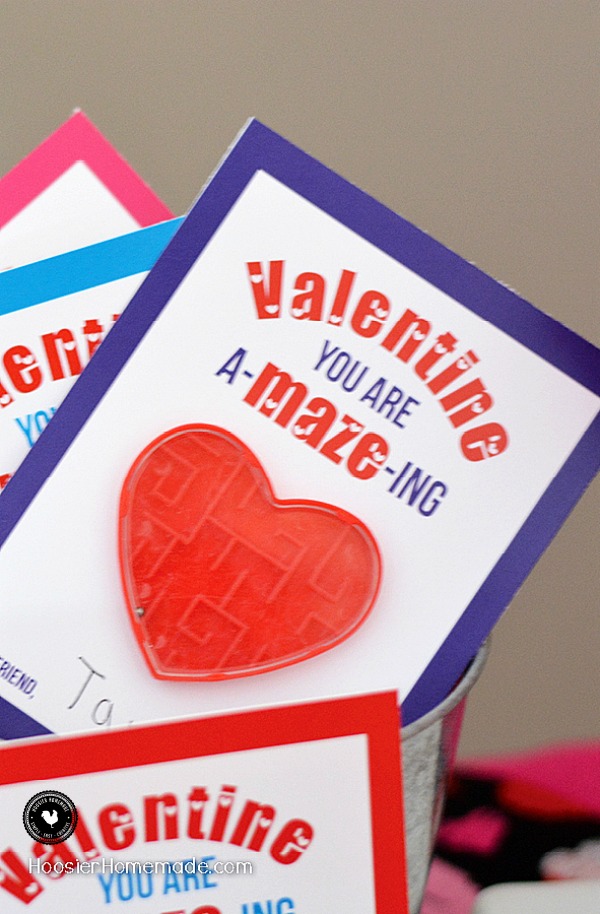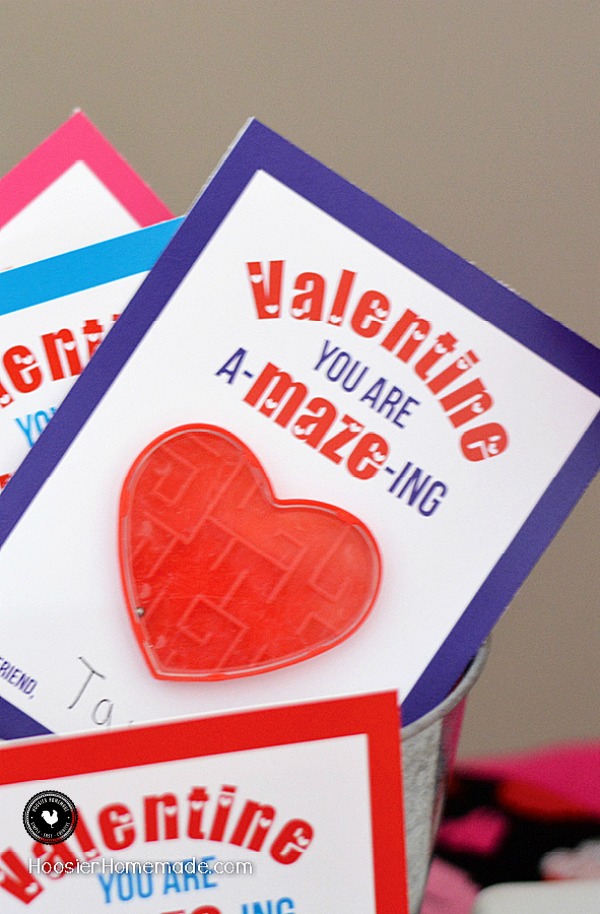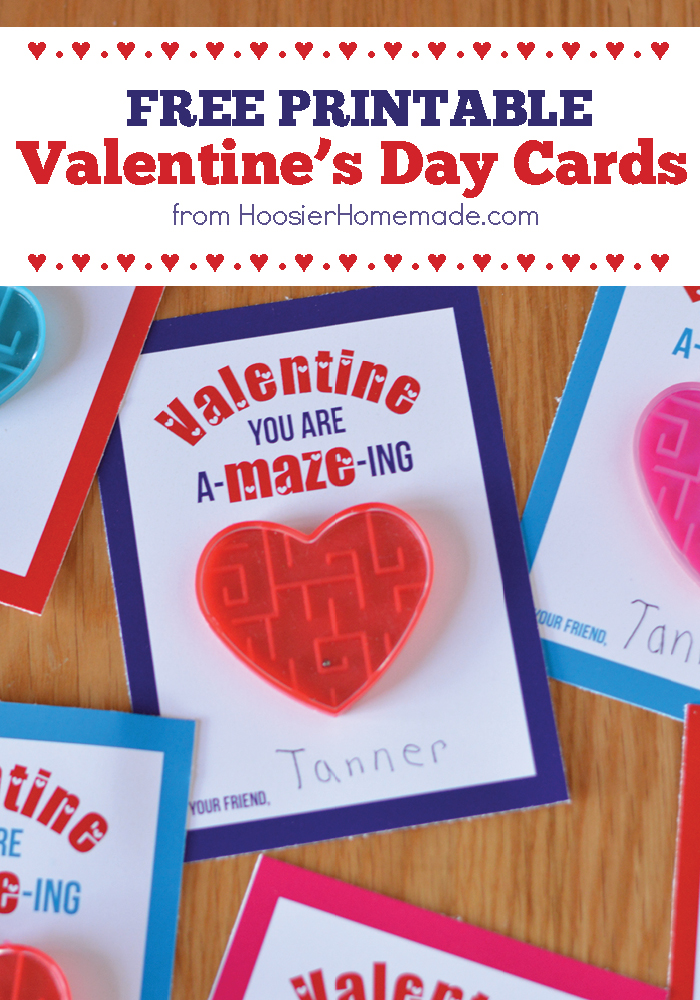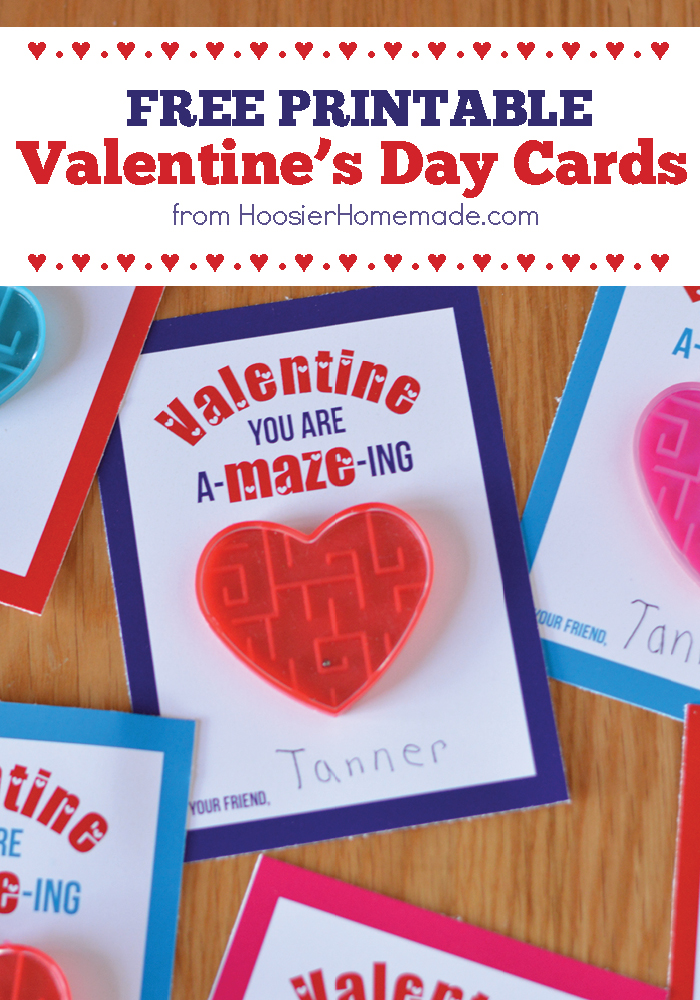 Tell someone they are Amazing this year by printing these out and giving them away to everyone you know, whether you are an adult or a kid. Print out these cards with the maze or without the maze! You can find the materials to complete these fun Valentine's Day Cards to Print below.
Materials
Using a paper trimmer, cut the Valentine printable on the lines.
Apply double stick tape to the back of each heart and affix to the valentines.
Sign your name and share with a loved one!