Creating memories with our family and friends is special to all of us. This Valentine's Day Party for Kids is the perfect way to create memories and show them just how much they mean to you. It's easy to put together, budget friendly and they will remember the party for years to come.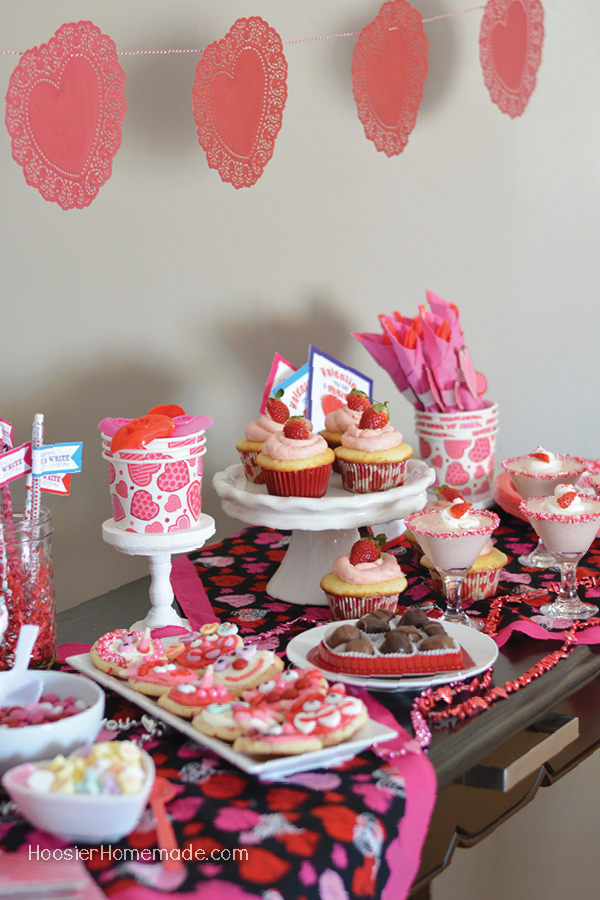 This Valentine's Day Party has lots to offer – cupcakes, treats, decorations, party favors, take home party favors, printables and more. The kids will love each and every thing that is put together for this party. One of my favorite things is adding detail and as you can see, there is a lot of detail. You can add everything to the party table, or choose your favorites and create a Valentine's Day Party with those.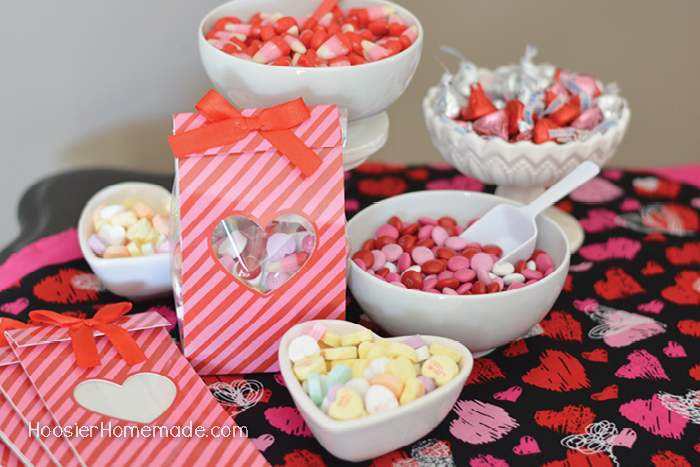 Let's start with the base of the decorations, the bandannas are a quick way to add color to the table. You can find the bandannas in the accessory department at Walmart, and they are only $1 each.
The Valentine's Day area at Walmart is filled with lots of fun treats and paper supplies. These fun Valentine's themed bags, kids can take home leftover candy, or you can use it for extra decor. Kids and adults alike will dig this candy bar. My kids always loved having extra candy at the end of their Valentine's Day parties, it's always so much fun for them.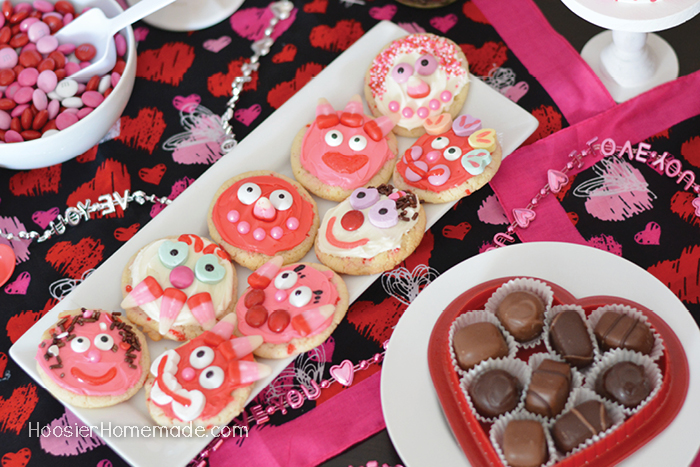 Whether you bake these easy Love Bug Cookies, or purchase store bought, the kids will love them. And a heart shaped box of chocolates is a must for Valentine's Day.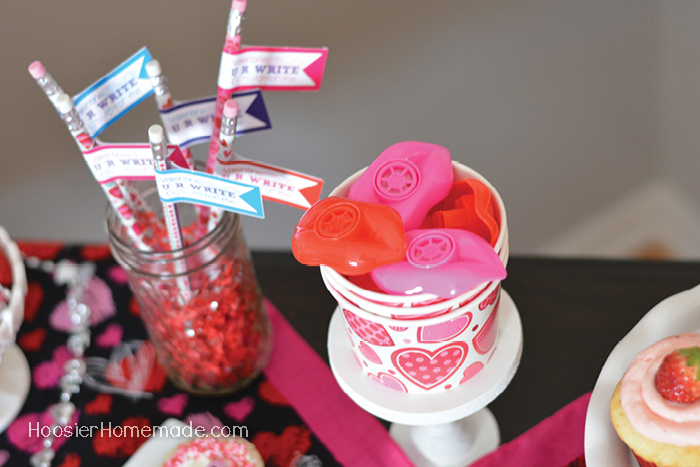 There is even a non-candy favors for this party. Check out these Valentine pencils and whistles, they make the perfect favors. We shared the FREE Printable for the Valentine pencils, grab them and make a fun evening putting them together with the kids.
I'm also digging this Valentine favor cup from Walmart. There were always kids in my sons' classes that could not have the candy treats because of allergies, so we've always been sure to add non-candy treats in.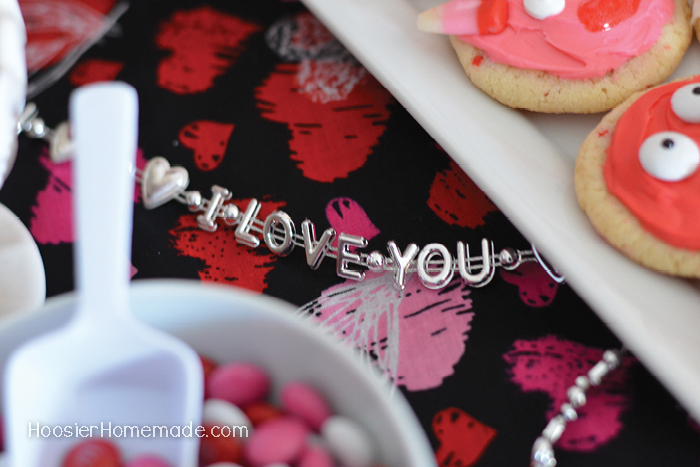 And will you look at these Valentine Party Necklaces? I love small details like this and aim to add them to all of our fun parties! Small details are so important when you are putting together a party. It makes people feel special and they love the extra special touches you put in. You could also use the necklaces as take home party favors.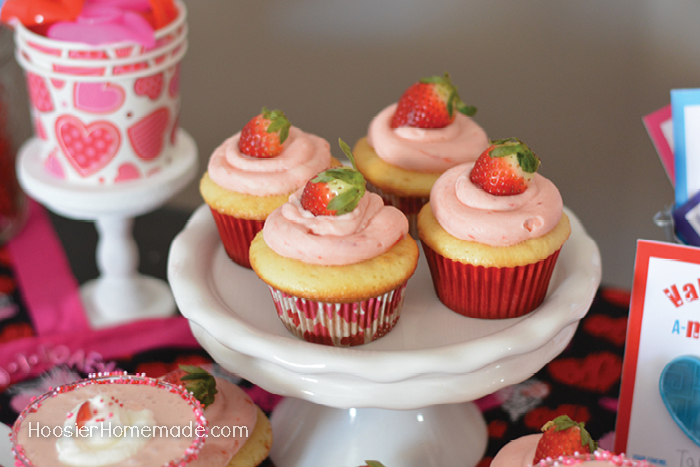 Now, you know me, a party isn't a party without cupcakes. These Valentine's Day Cupcakes make a great addition to the party.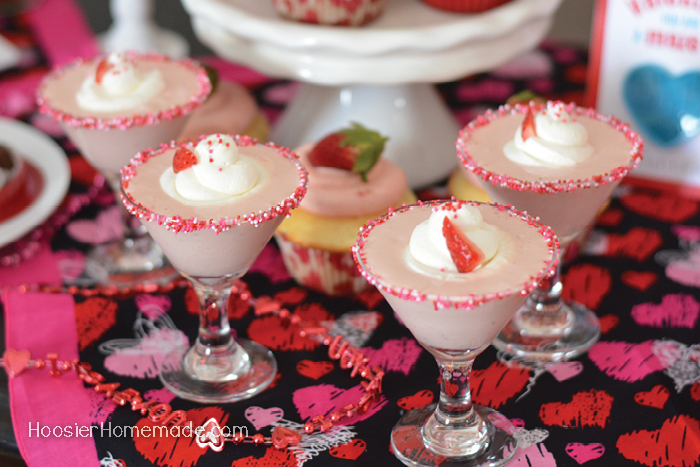 Last but not least, these Strawberry Cheesecake Milkshakes are amazing and something you'll want to add to your Valentine's Day dessert list. It's creamy and the stawberries are simply delightful.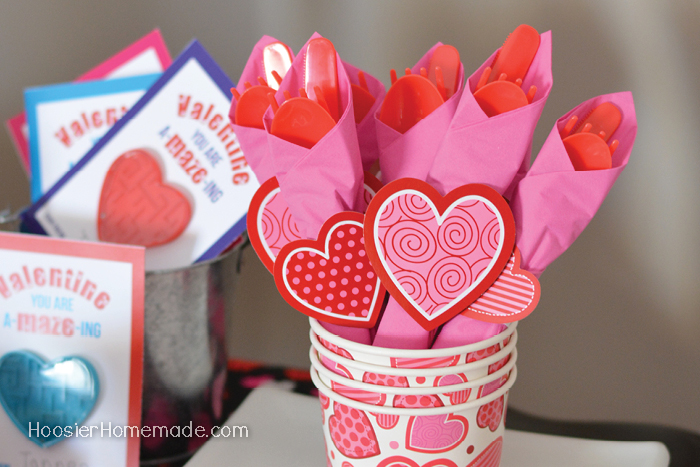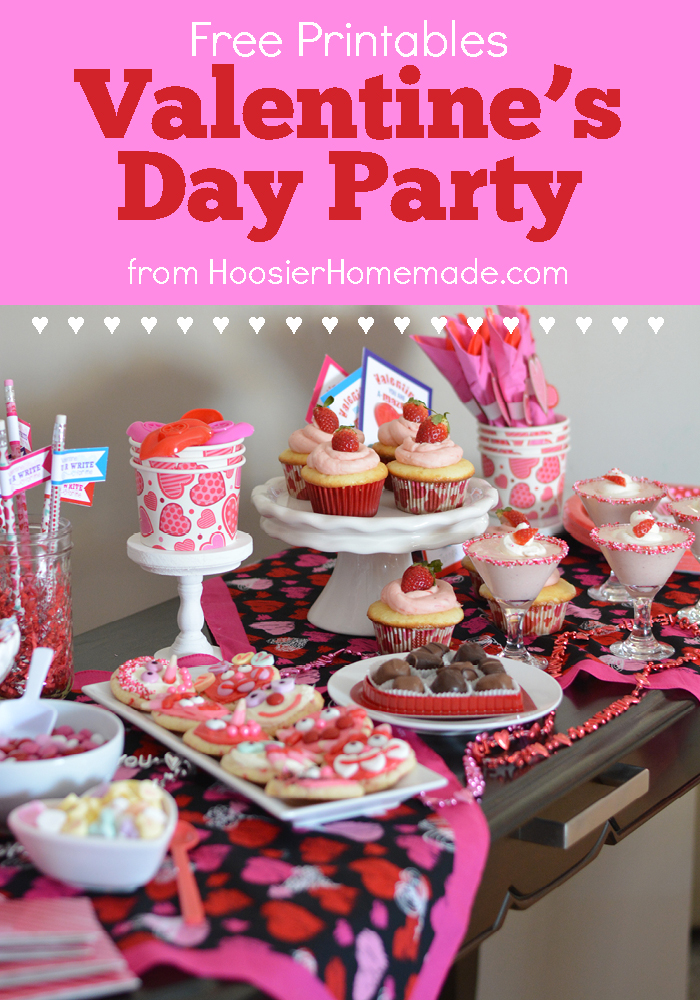 Are you ready to throw a Valentine's Day Party?


Valentine's Day Cards to Print (a-MAZE-ing printable)
Love Bug Cookies – recipe coming soon
Party Supplies – available at Walmart – all were a $1 or less each