Whether you are hosting Thanksgiving Dinner or just a small group of friends over for cocktails and dessert, one of the easiest ways to serve your food is on a Buffet or Side Table.
But how do you set it up so that everything is displayed nicely and easy to get to?
As part of our Thanksgiving Countdown, today I'm sharing a few tips on Setting up a Buffet.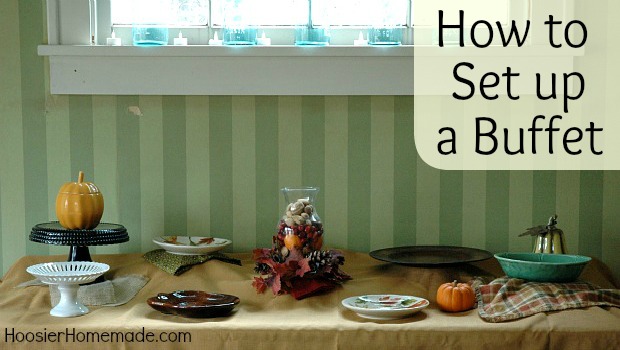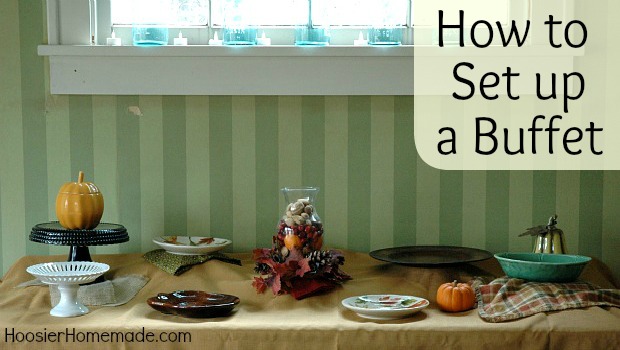 Quick Tips for Setting up a Buffet
Create different levels
Be sure that the taller pieces are in the back
By setting out the serving dishes ahead, you will know if you need to gather any more supplies
Label the dishes so you or someone helping you can quickly fill the dish for serving. I just use sticky notes.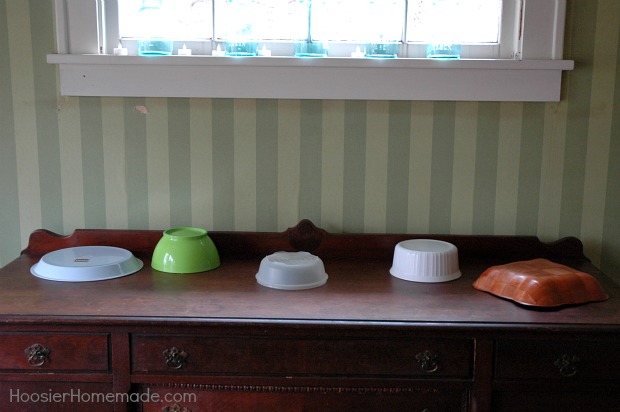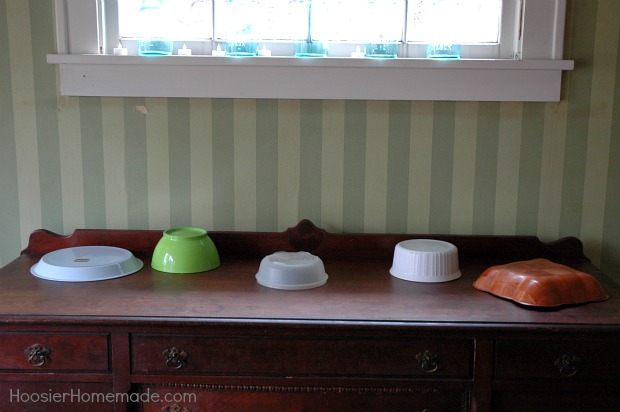 Before you set out all the serving dishes, you will want to create different levels. I simply use bowls and platters turned upside down. Be sure the area on top is large enough to support the serving dish.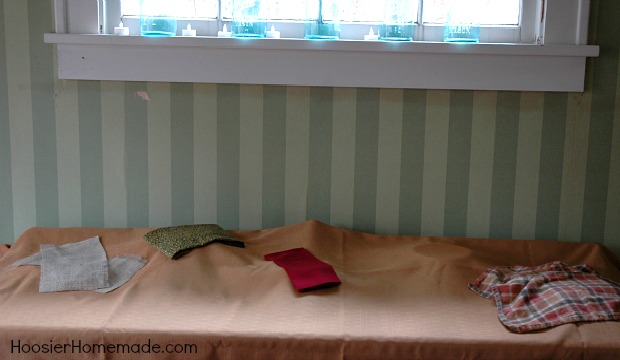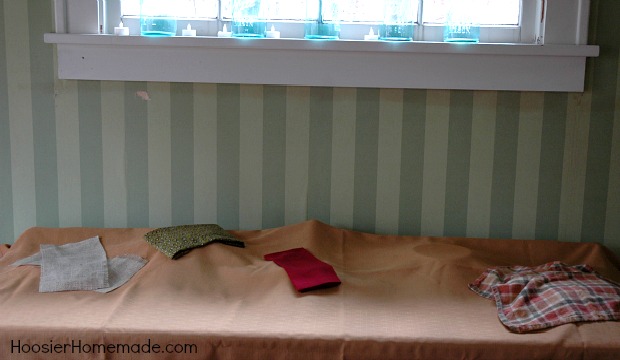 Next, cover the whole area with a table cloth. Yes I know…shame on me for not ironing it first. Then add some color, I used a couple napkins, small pieces of burlap and a piece of material folded.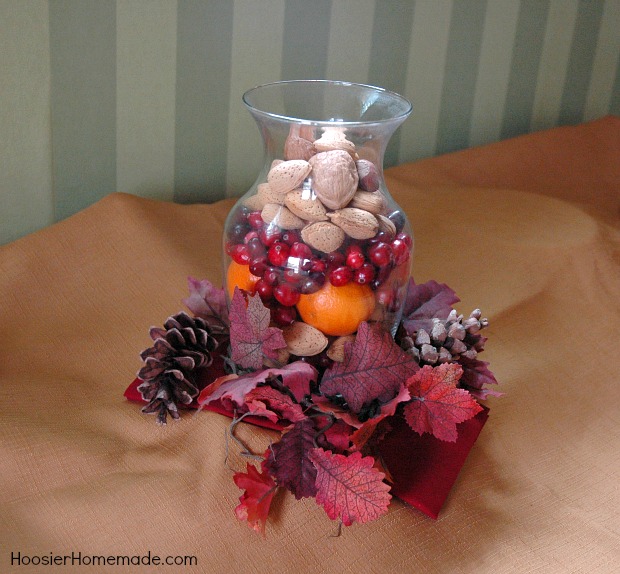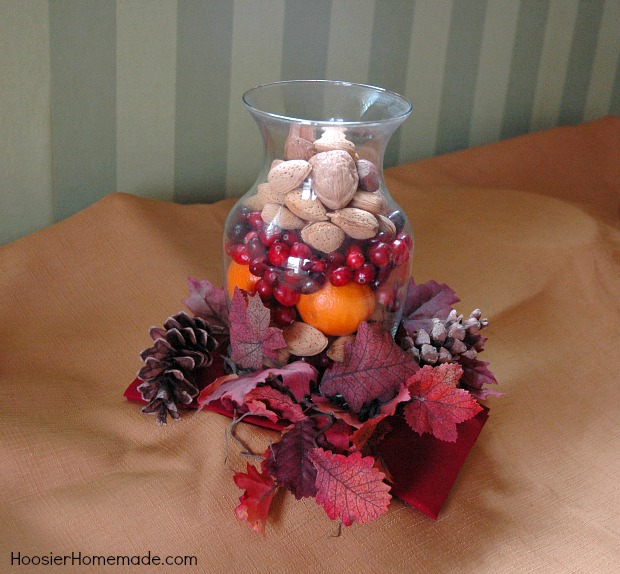 Now add a centerpiece…I put this one together in less than 5 minutes. Add cranberries, nuts and clementines to a clear glass vase, place on Buffet and add a circle of silk leaves and a few pinecones and you're done.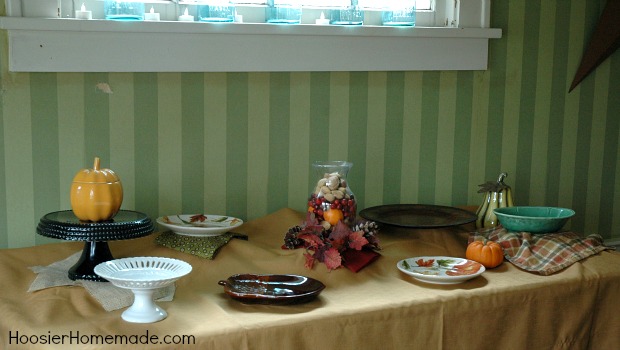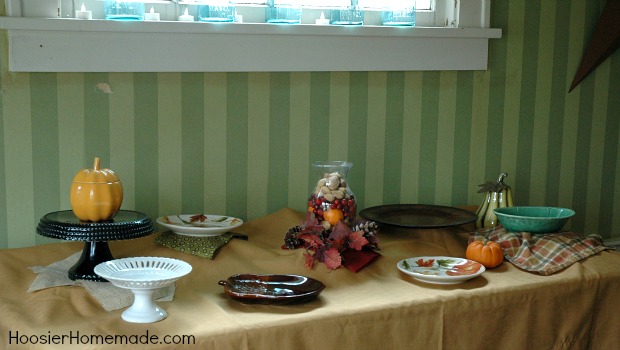 Now all you need is the food!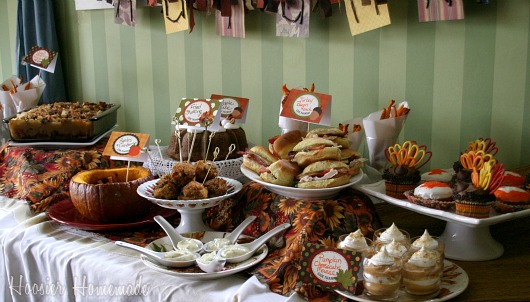 This is one from last year's Thanksgiving Leftover Party, complete with recipes!
Miss a day? No worries…I created a page with each day for you…