We continue our Thanksgiving Countdown today with Table Setting and Printable Place Cards. Whether you are hosting a large gathering or an intimate small sit down dinner, it's always good to have a reminder of how to set your table.
In our home, we always keep it simple and informal with plates, glasses and silverware. I have learned over the years though that many children, including my own, don't know how to set a table properly.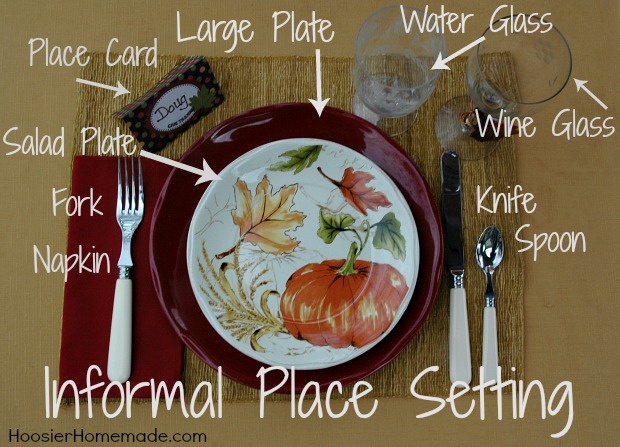 There are a few guidelines when setting your table…
The knife and spoon are placed to the right of the plate, the fork to the left
The napkin can go either under the fork or on the plate
A large and small plate are not necessary, but I like to use them to add color and also function to the table
I like adding a wine glass, even if we don't serve wine, especially to the underage kids, it's nice to have a pretty glass to drink from
And last but not least, a place card is always fun too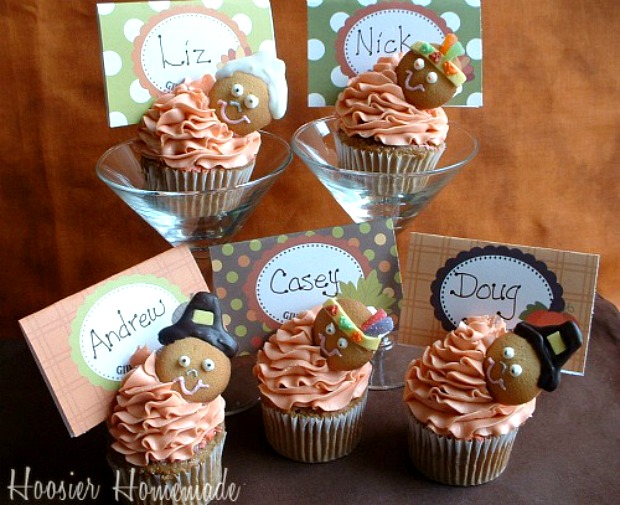 The Printable Place Cards were designed by Charlotte of The Paper Cupcake and were in Cupcake Chronicles Newsletter. They are free to you, If you are interested  in them, head on over and subscribe to the FREE Weekly Cupcakes Chronicles Newsletter.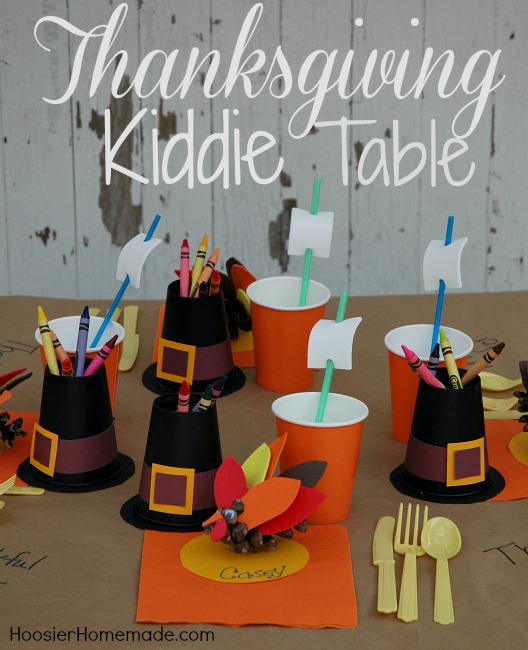 And let's not forget the Kids Table…Pilgrim Hat Crayon Cups, Mayflower Straws and Turkey Place Cards…your kiddos will have a blast creating and setting this table for Thanksgiving Dinner.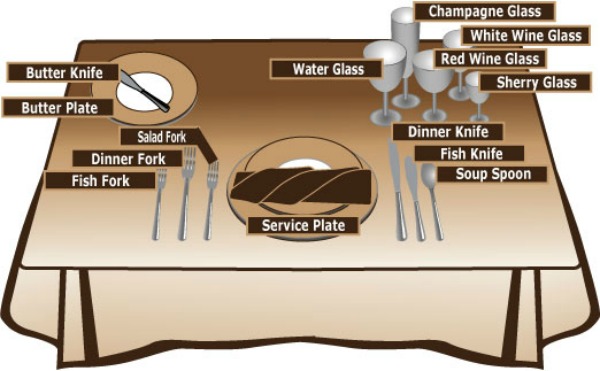 Perhaps you need a Formal Place Setting…since I have never actually set a formal table, I will let the Etiquette Scholar teach you.
Miss a day? No worries…I created a page with each day for you…