Tater Tot Breakfast Casserole – 100 Days of Homemade Holiday Inspiration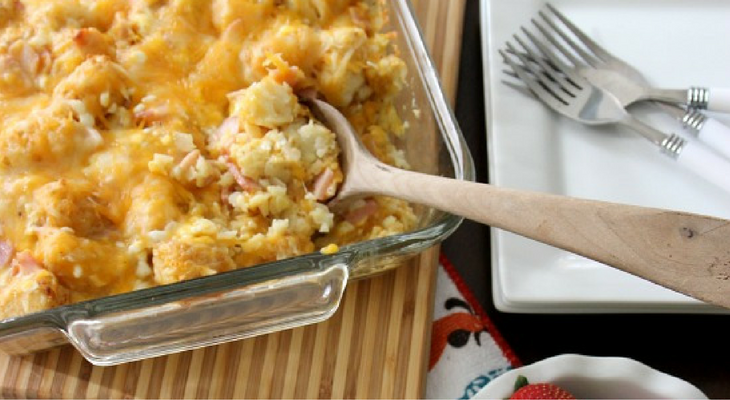 Who doesn't love tater tots? But throw them in a casserole and you've got the perfect breakfast! Filled with egg, Canadian Bacon, tater tots and cheese. What could be better on a Christmas morning?
100 Days of Homemade Holiday Inspiration continues today with day 24! Each day we will be inspiring you with  recipes, decorating ideas, crafts, homemade gift ideas and much more!  
Breakfast is probably one of my favorite meals and what's not to love about this one? All the things a picky kid is sure to love! It's ever great for dinner, too! It only takes about ten minutes to prepare and about an hour to cook but you can spend that hour with your family!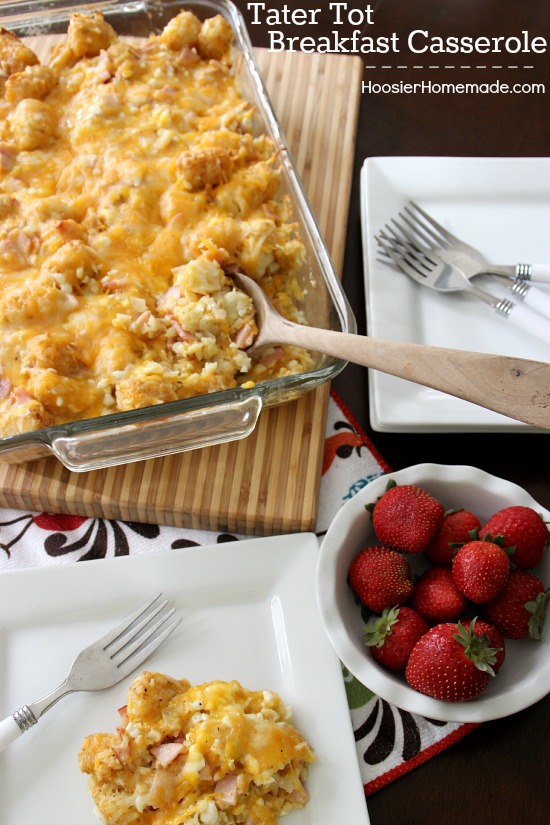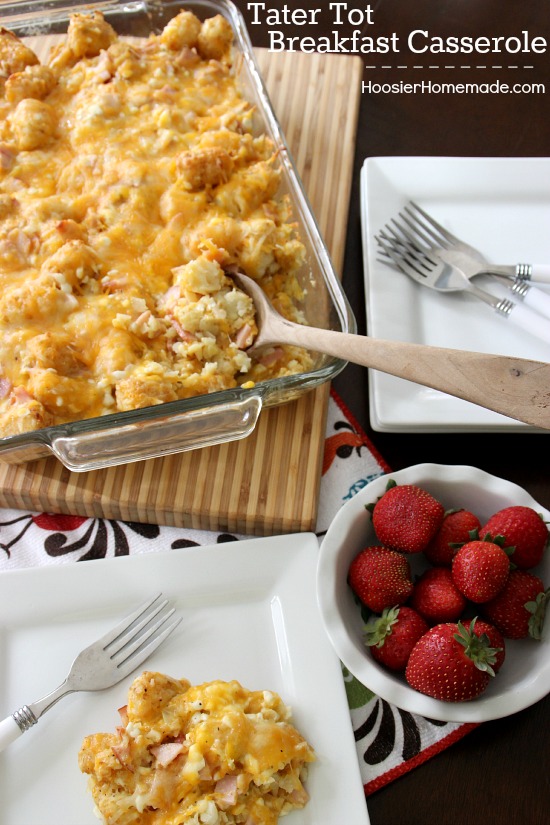 The best thing about this casserole is that it's not just for holidays. You can have it any time of the year. However, this is one dish I'll be serving up this Christmas after everyone wakes me up really early to open up their gifts!
Find this Tater Tot Casserole at Hoosier Homemade by clicking the link below…
---
Please join us every day as we spread the Holiday spirit!
Sign up to receive a daily email full of Holiday Inspiration, beginning September 10, 2018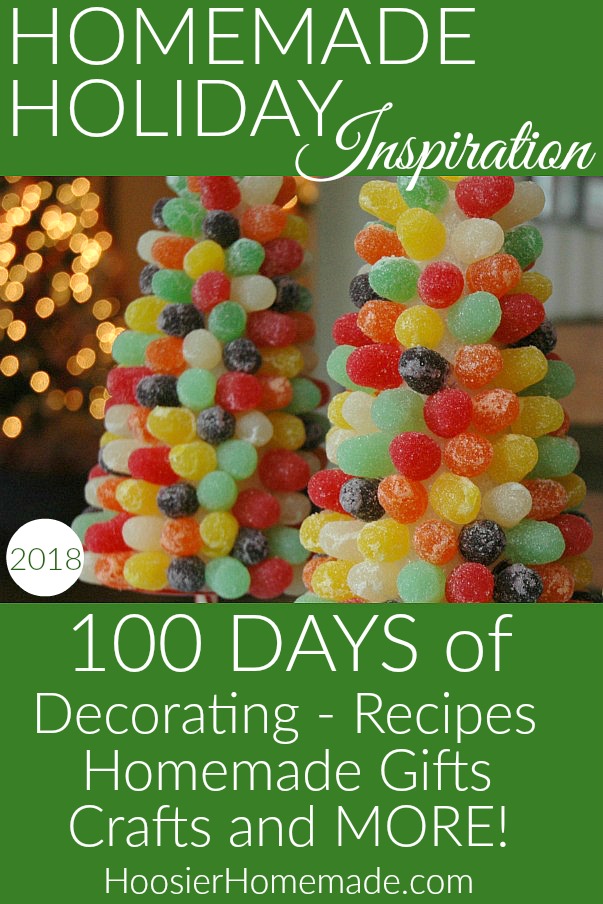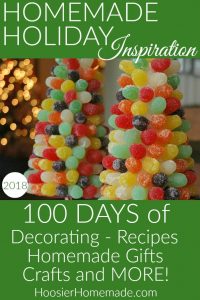 Click on the photos below to see more inspiration from the previous years