St. Patrick's Day Cookies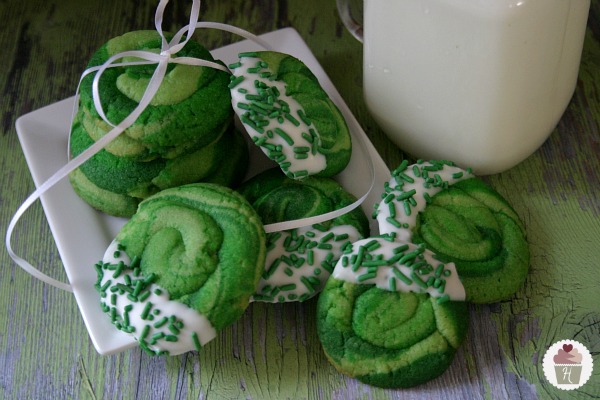 Happy Monday my friends! We are in our last week of St. Patrick's Food and Fun, I hope you have enjoyed it so far. We have lots of delicious recipes, dinner ideas, fun for the kids and of course, St. Patrick's Day Cupcakes for you this week, so stay tuned!
I'm brightening your day today with these green ombre St. Patrick's Day Cookies! One of the Rainbow Recipes I had on my list and didn't get a chance to bake, were these Rainbow Cookies. So, I thought it would be fun to change it up a little and simply color them green for St. Patrick's Day. They used store bought sugar cookie dough, but I used one of my favorite Sugar Cookie Recipes that has almond extract in it.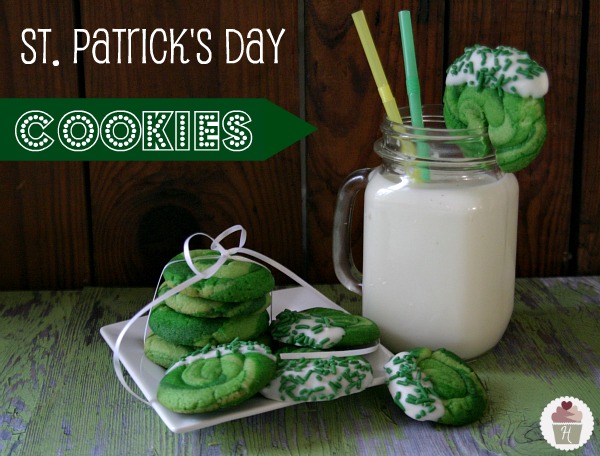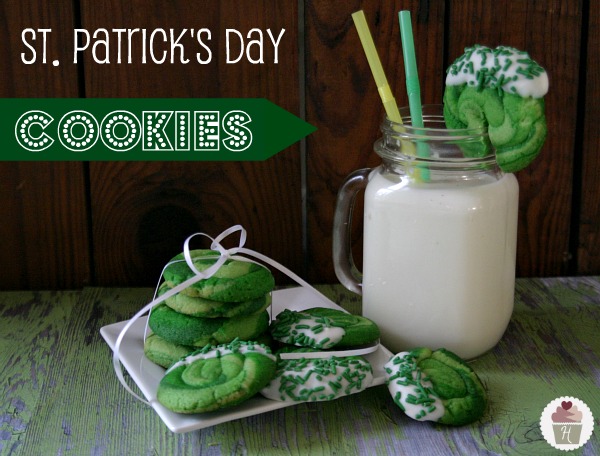 After they were cooled, I dipped the edge in white chocolate and added a few green jimmie sprinkles. I think these would also be fun for Valentine's Day or even Halloween. Or maybe some fun March Madness cookies with your favorite team colors!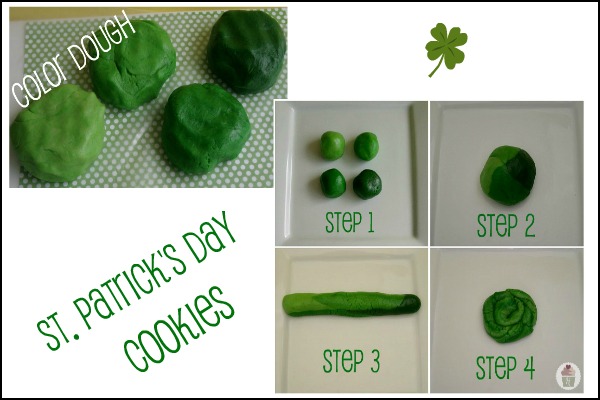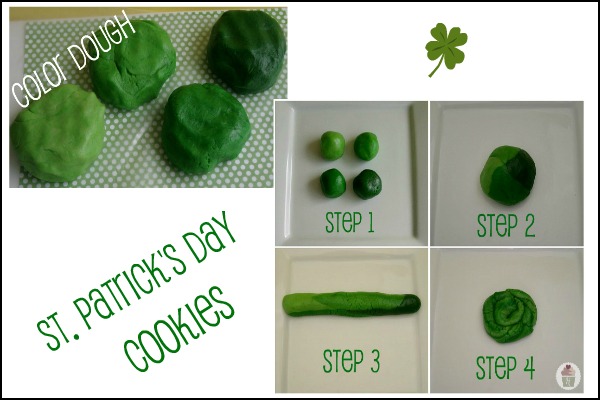 After mixing up the dough, you will need to color it. I used Wilton leaf green coloring, divided the dough into 4 parts and colored each a little darker. Cover the counter with a piece of wax paper, and knead the coloring in until well blended.
Roll a small ball {I used a 2 tablespoon cookie dough scoop} of each color
Place the balls together and roll another ball
Roll into a cylinder about 8 inches long
Coil the dough, twisting the rope as you go {this step was a little tricky, and took me a few times} The dough may break, I just pushed it back together
Once the cookies are formed, place on a greased cookie sheet and bake {see recipe below}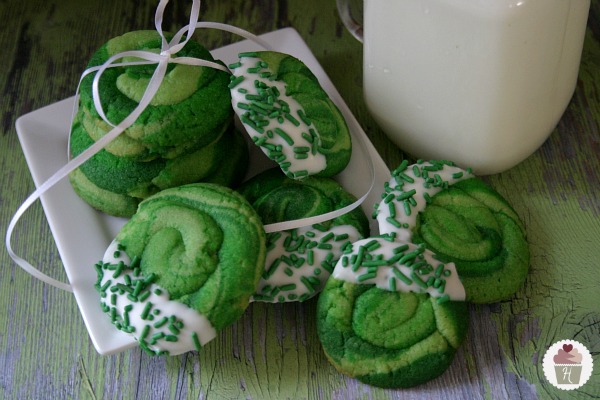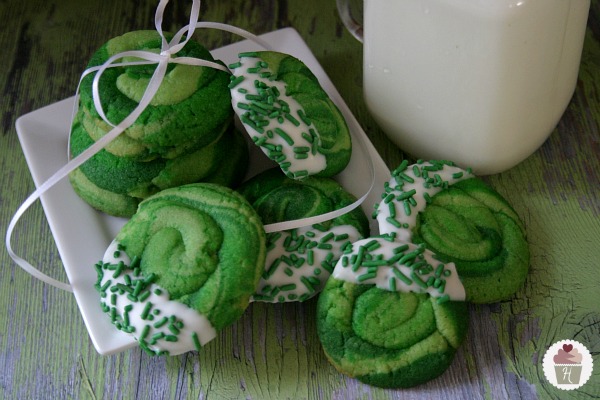 My favorites:


Recipe: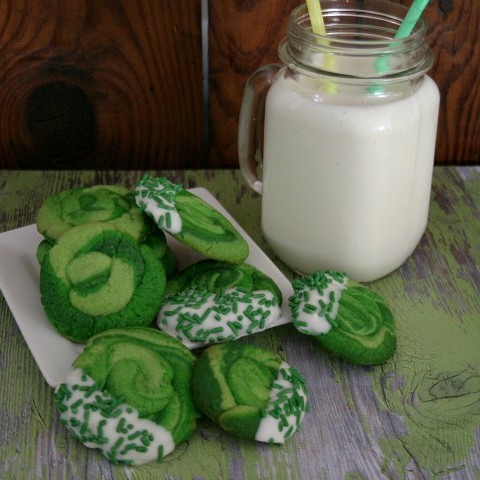 St. Patrick's Day Cookies {Sugar Cookie Recipe}
A fun multi-colored sugar cookie for St. Patrick's Day or change the color for another holiday. Recipe from HoosierHomemade.com
Ingredients
3 cups Flour, all-purpose
2 teaspoons Baking Powder
1 cup Sugar
2 sticks Butter
1 Egg
1/2 teaspoon Vanilla Extract
1/2 teaspoon Almond Extract
Instructions
Sugar Cookie Recipe
Combine the flour and baking powder, set aside
Cream the sugar and butter
Add egg and extracts, mix well
Gradually add the flour mixture and beat until well combined
St. Patrick's Day Cookies
Divide dough into 4 parts and color with green coloring
Roll a small ball {I used a 2 tablespoon cookie dough scoop} of each color
Place the balls together and roll another ball
Roll into a cylinder about 8 inches long
Coil the dough, twisting the rope as you go, press the end in a little to seal
Place on greased cookie sheet and bake at 350 degrees for about 8-10 minutes {depending on the size of the cookie}
Sugar Cookies
Roll out dough and cut with a cookie cutter
Bake at 350 degrees for about 7-8 minutes